Podcast: Play in new window | Download | Embed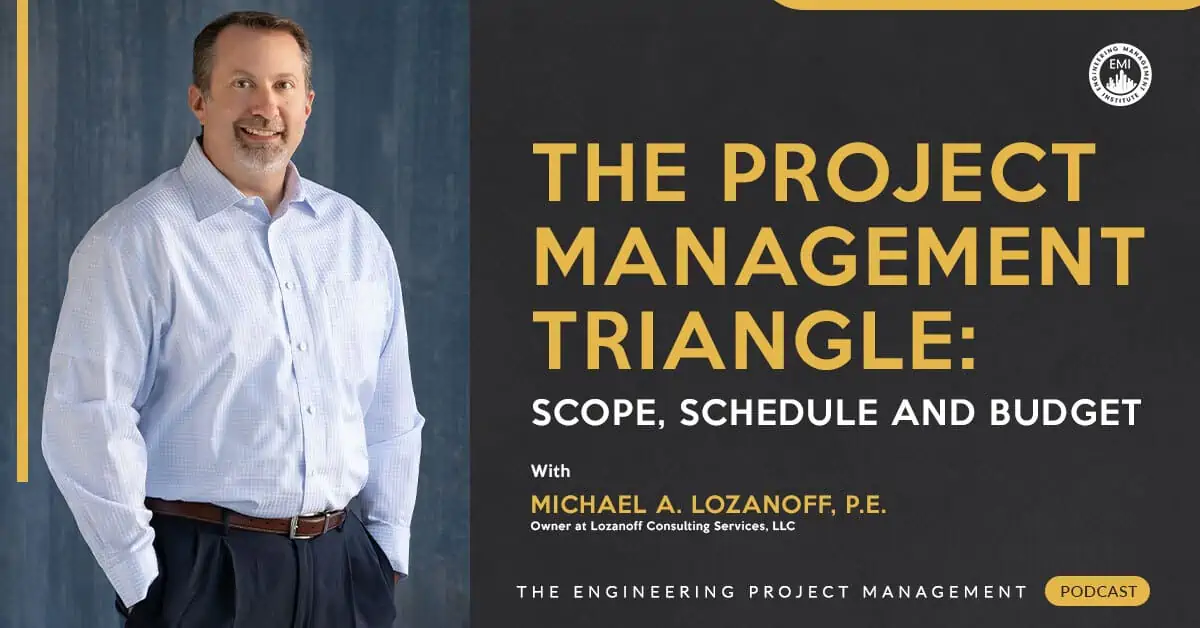 In this episode, I talk to Mike Lozanoff, P.E., one of EMI's project management instructors, about project scope, schedule, and budget, three tools that make up the Project Management Triangle, so you can manage a project successfully.
Engineering Quotes:


Here Are Some of the Questions I Ask Mike:
How would you describe the project scope?
Why is project scope so important in being able to successfully manage a project?
How do you recommend a project manager create the project schedule and update it regularly?
How do you recommend a project manager monitor their project budgets?
Talk about the interrelationship between scope, schedule, and budget and why these three components of project management are so critical, especially for younger, or newer PMs to learn about as early as possible in their careers?
If you were mentoring younger or beginner project managers, how would you guide them on managing the relationship between scope, schedule, and budget?
Here Are Some Key Points Discussed in This Episode About the Project Management Triangle: 
The project scope defines what the expectations are of exactly what you are contracted to do — not only your client, but also for your project team. In other words, it helps you to clarify your objectives
In public projects, you usually get the scope from the clients via a request for a proposal. But because the client provides the scope, it does not mean that it is perfect. Soon it is still the project manager's job to understand that scope and determine if it is understandable, vague, or ambiguous, and follow up with the client to clear up the things that are left open-ended.
In private projects, the owner or developer approaches the engineering firm to build and permit something for them. It is the engineering firm's job to get the details of the project from the client or developer and put the project and scopes together in a logical order. Project managers must ensure the scopes are clear, concise, to the point, and easily understandable by everyone. Project managers are always managing risk, and a clear and understandable scope that states what you will or will not be doing will protect you from risk. In conclusion, ensure that nothing is left open-ended, such as the number of meetings that will be held between the owner or developer and the engineering firm.
The project scope is the building block of your project. It tells you how the project is to be built and the budget associated with it, and it defines the boundaries and expectations with your client and project team of what you will be working on.
The project schedule will be different for every project you work on. There is no one-size-fits-all schedule tool. Find a scheduling tool that will work for you and help you to keep track of how the project is going and moving things forward. Your schedule must not be overly simple or overly complex. Managing your schedule and its intricacies should not be all-consuming and make you lose sight of the bigger picture of your projects. Key milestones that you get from the project scope are a must in your schedule, and only add the details you need to effectively manage the project.
The scope defines what you are going to do in the project and how long it will take to complete. Engineering is a professional services industry, and we all have a bill rate. The bill rate is then multiplied by the number of hours it will take you to complete any given task, which will give you the cost of that aspect. If you break a project down by the tasks, you build your budget the same way. Above all the sum of the costs for each task will give you the overall project budget. The budget is based on the time you think it will take to get a task done.
A project always starts with the scope, which is the building block of the project. So understanding what work needs to be done will help you to know how long each aspect of the project will take. Knowing how long each aspect will take will, in turn, build the budget. Also knowing these factors will help you to then put the project schedule together. But by only focusing on one aspect of a project, you will lose control over the other two aspects very quickly. Additionally, ensure that you are only doing the work in the project that you are supposed to be doing and see if it is still within the time frames of the schedule. The project scope, schedule, and budget are known as the three-legged stool. If one of the legs of the stool breaks, you are going to fall.
More Details in This Episode…

About Mike Lozanoff, P.E.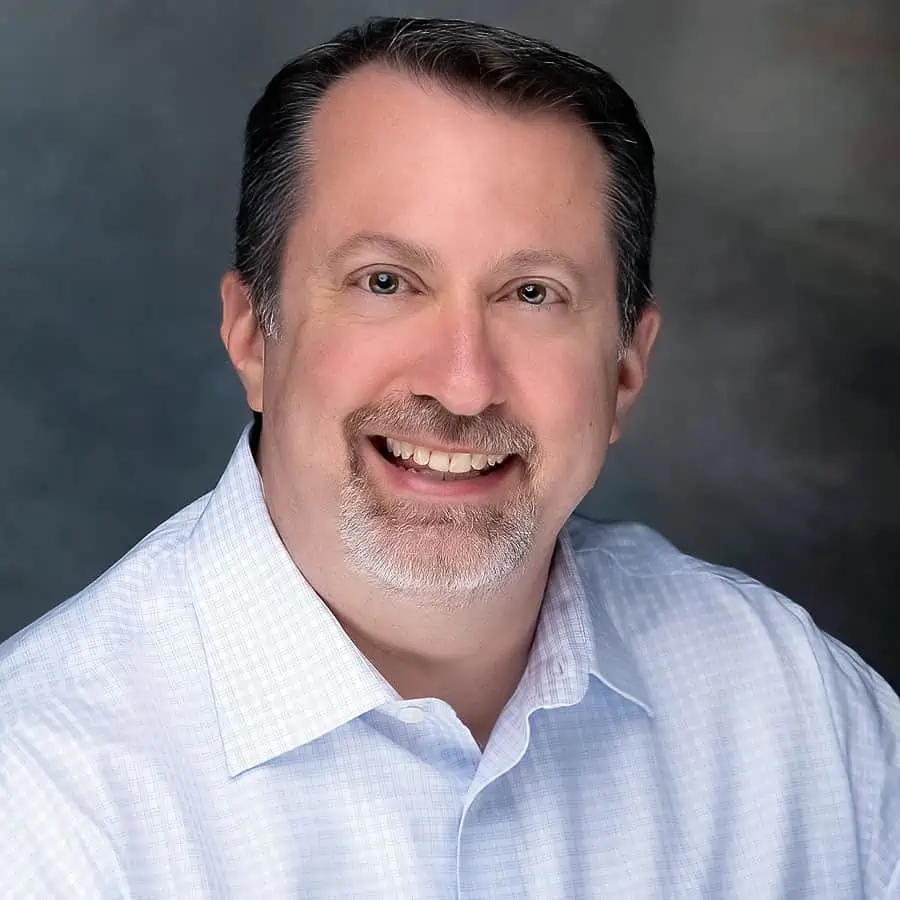 For over 25 years, Mike has had the opportunity to be involved in a variety of challenging and rewarding assignments that have shaped his career. He has managed some of the most complex projects and programs in the A&E industry. Mike developed training programs for project managers to ensure they have the skills and tools necessary to effectively manage a vast array of projects. He has been involved in business development and created market growth strategies, opening and growing new office locations in multiple states.
Throughout Mike's career, he's enjoyed working with business owners and their leadership teams to not only help them enhance their businesses but to help them improve the skills of their managers as well. He created Lozanoff Consulting Services, LLC with the primary objective of helping business owners identify and navigate the many challenges they face. In this way he can work more closely with his clients by playing a role in the development of strategic business plans and the tactical implementation of objectives that support their overall operations, sales, and related goals.
Mike is steadfastly focused on providing his clients with the support, training, skills, and resources to help lead their businesses to success.
Sources/References:
Lozanoff Consulting Services
TCEP 206: Project Management for Civil Engineers: Invoicing, Write-Offs, and Project Profitability
Connect with Mike Lozanoff, P.E., on LinkedIn
We would love to hear any questions you might have or stories you can share on the project management triangle.
Please leave your comments, feedback, or questions in the section below.
To your success,
Anthony Fasano, PE, LEED AP
Engineering Management Institute
Author of Engineer Your Own Success