Podcast: Play in new window | Download | Embed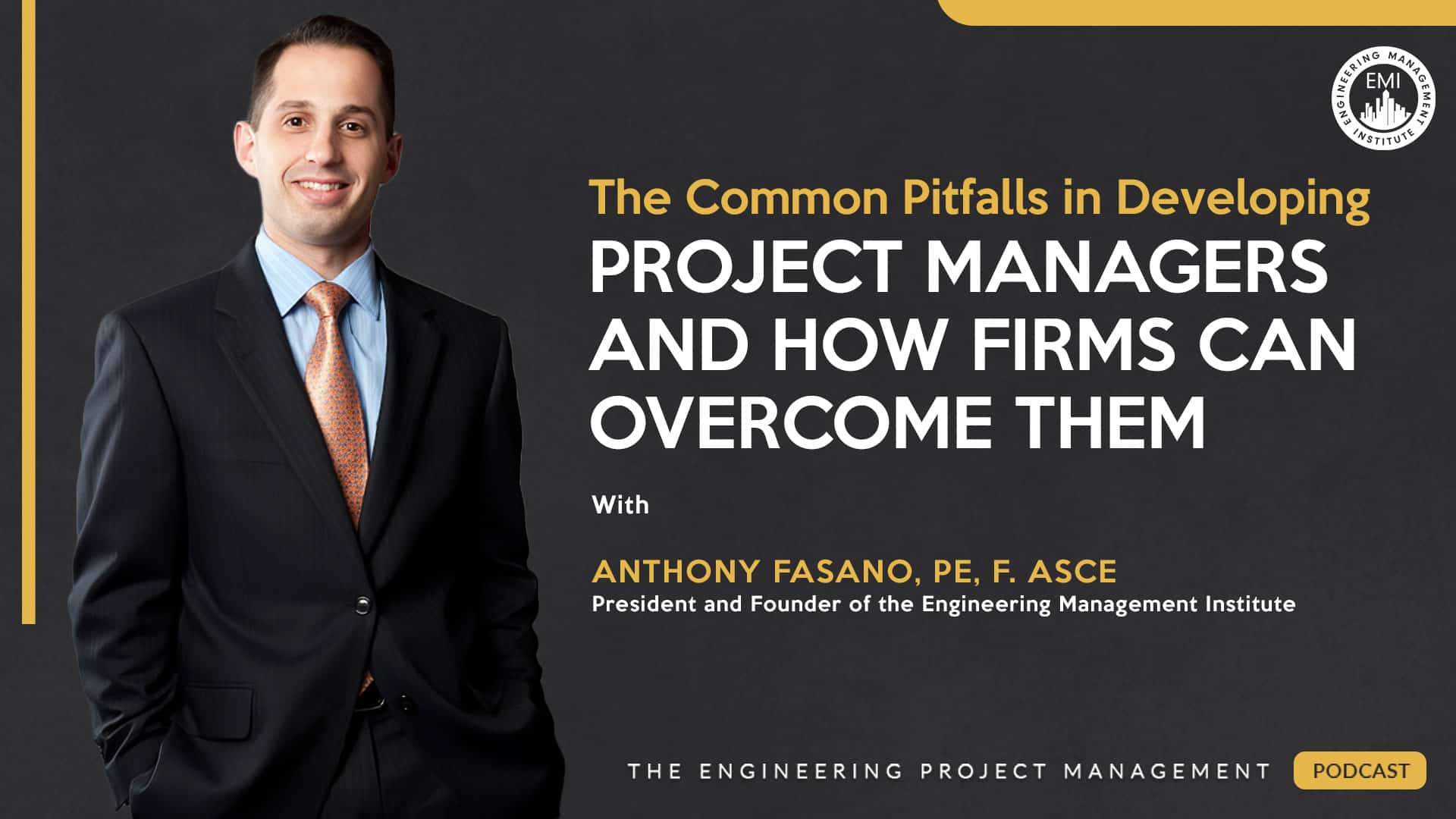 In this episode, I discuss common pitfalls in developing project managers and share how firms can overcome them. Many firms make the mistake of grouping all their project managers together by experience level, but this is never the best-case scenario.
Engineering Quotes:

Here Are Some Key Points Discussed in This Episode About The Common Pitfalls in Developing Project Managers and How Firms Can Overcome Them:
The first issue related to project management in organizations is the lack of clarity in defining the role of a project manager. It is a common problem in the industry and can lead to confusion among employees about their job responsibilities and how they should identify themselves within the company.
Organizations must be intentional in defining the roles and responsibilities of project managers and consider creating a classification system that allows project managers to retain their discipline-specific titles.
The second issue is the lack of distinction between different levels of project managers within a firm. This can cause problems with learning and development, as less experienced project managers may be given the same title as those with more experience.
Organizations should consider creating a system that clearly distinguishes between different levels of project managers based on their experience and skills.
More Details in This Episode…

Sources and References
We would love to hear any questions you might have or stories you can share on some of the common pitfalls you have experienced in developing project managers.
Please leave your comments, feedback, or questions in the section below.
To your success,
Anthony Fasano, P.E., LEED AP
Engineering Management Institute
Author of Engineer Your Own Success