Podcast: Play in new window | Download | Embed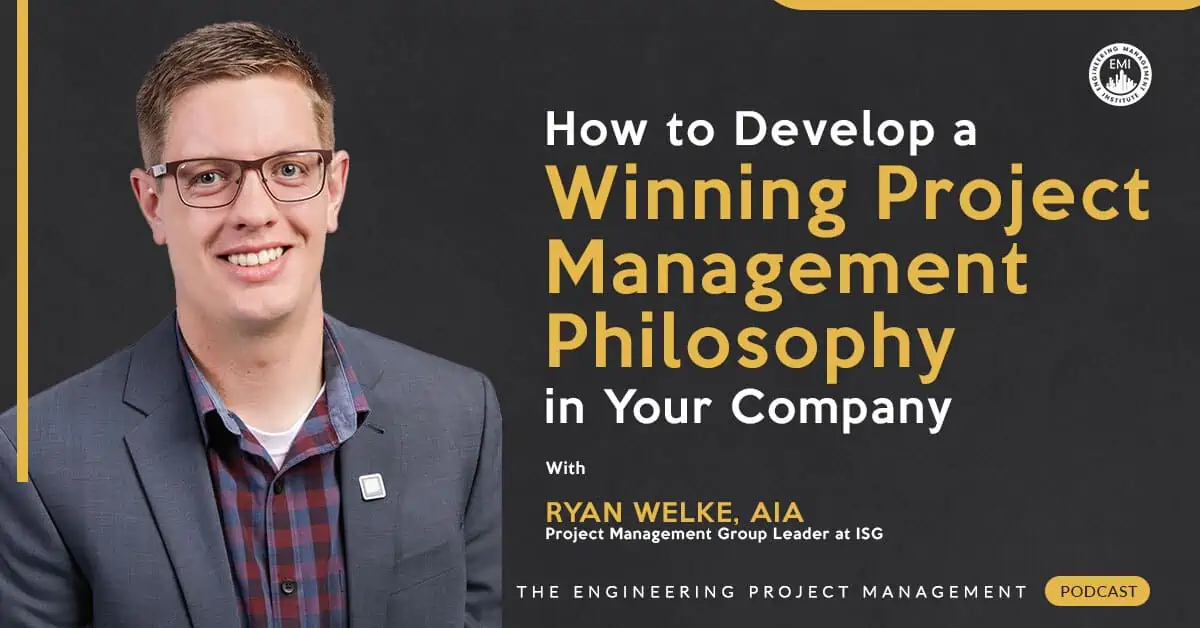 In this episode, I talk to Ryan Welke, AIA, Project Management Group Leader at ISG, about ISG's project management philosophy and why project managers are the most important professionals in consulting firms.
Engineering Quotes:


Here Are Some of the Questions I Ask Ryan:
What is the ISG's philosophy around project management?
Is the ISG project manager group responsible for supporting the success of your people and the projects?
Do you use software to manage project tasks, and what does that process look like at ISG?
How has remote work affected the project managers' ability to manage projects and collaborate with team members?
Do you have any advice for project managers for effective project communication?
How do you ensure the soon-to-be or new PMs are getting the training they need?
Here Are Some Key Points Discussed in This Episode About How to Develop a Winning Project Management Philosophy:
The ISG's philosophy around project management is they do not have a list of tasks that every project manager must complete, but they do provide project managers with guide rails for consistency in dealing with project teams and external clients. This ensures product consistency across the company. They also provide guide rails so that their project managers can grow and utilize their strengths.
The ISG project manager group is not only responsible for supporting the success of the people and the projects, but it also illustrates that ISG is different as an organization — it is for building a team that can serve internal and external clients, as required by project managers on a daily basis.
Always be on the lookout for new ways or tools that can make managing project tasks easier and more efficient. Assign teams to utilize certain features that are available in your software for each project. Ensure a solid foundation is built at the beginning of a project and figure out the major tasks you will be facing for each project. Once you have the tasks, let your people have the flexibility to manage their tasks in a way that is comfortable for them, but hold the team accountable for portions of the schedule.
Engineering companies that have multiple teams in multiple offices had to ensure that working remotely was easy to take on. Communication between the workers of the separate offices had to be more intentional because they did not see each other face-to-face anymore. To be creative in any industry, you must be collaborative.
To have effective project communication, you must prepare things like questions, follow-up questions, and what problems you need to solve beforehand. Make sure that the right professionals are with you to ensure the questions will be answered in as much detail as possible. Know what you and your team need in order to set yourselves up for success on that project.
If you do not know the answer to a question, be honest about it. Let your client know what you will do to find the answer, and give them a date by which you will have the answer. If you have a setback in finding the answer, let your client know that you will need more time, and give them another date by which you will have the answer. Bad news does not get better with time, but delivering the bad news sooner will be better in the long run.
Mentors must ensure they are putting in the time because soon-to-be or new PMs sometimes do not know they should be asking questions. Soon-to-be or new PMs must trust their internal team enough to say that they do not know the answer to a question. Provide them with internal connections where they can reach out, discuss the problems, and get help to come up with a viable solution.
More Details in This Episode…

About Ryan Welke, AIA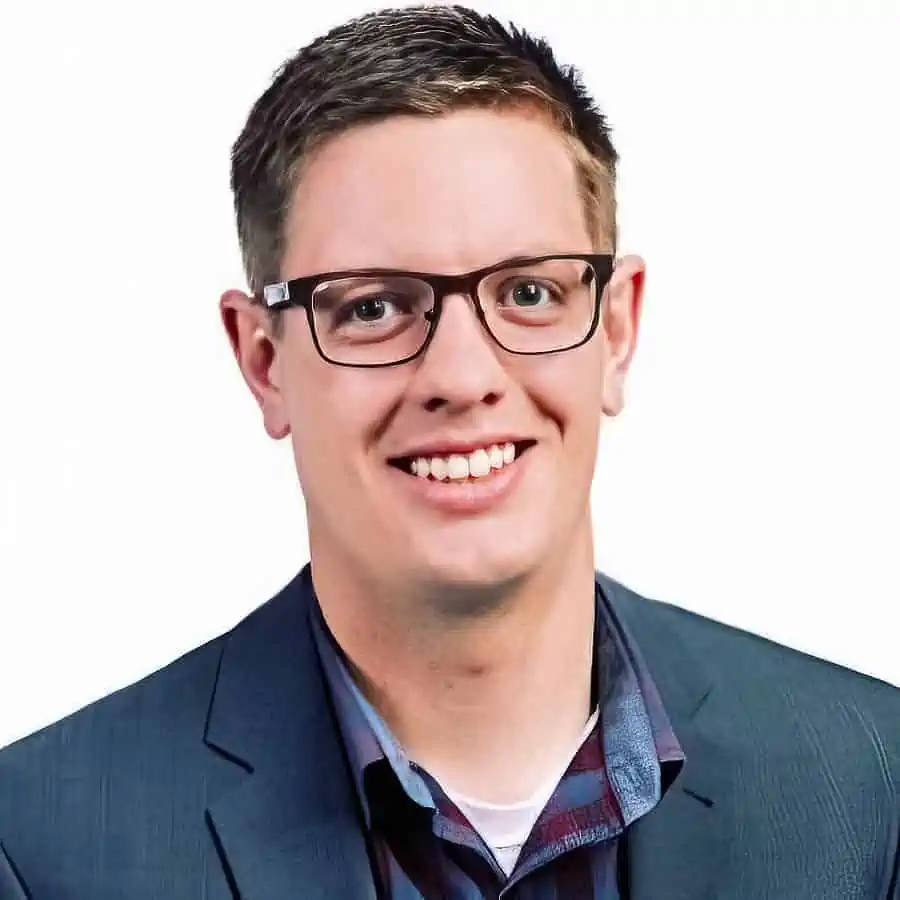 Ryan combines his architectural design expertise and passion for leading teams in his role as project manager. From project pursuit to project closeout, Ryan understands it's the project team that makes a project successful, and focuses his efforts on providing them with the support and resources they need. He takes a hands-on approach to working alongside his team — challenging them throughout each phase to put their best foot forward and deliver effective solutions for each client.
When working with clients, Ryan strives to build trust and lasting relationships leading up to the start of a project. He understands that upfront and ongoing collaboration with the client and team, combined with thorough due diligence, leads to informed designs that streamline construction and enhance the result. Ryan remains involved and invested throughout each effort, contributing to his earned reputation for excellence by clients and team members alike.
Sources/References:
ISG
Connect with Ryan Welke, AIA, on LinkedIn
We would love to hear any questions you might have or stories you can share on your project management philosophy.
Please leave your comments, feedback, or questions in the section below.
To your success,
Anthony Fasano, P.E., LEED AP
Engineering Management Institute
Author of Engineer Your Own Success