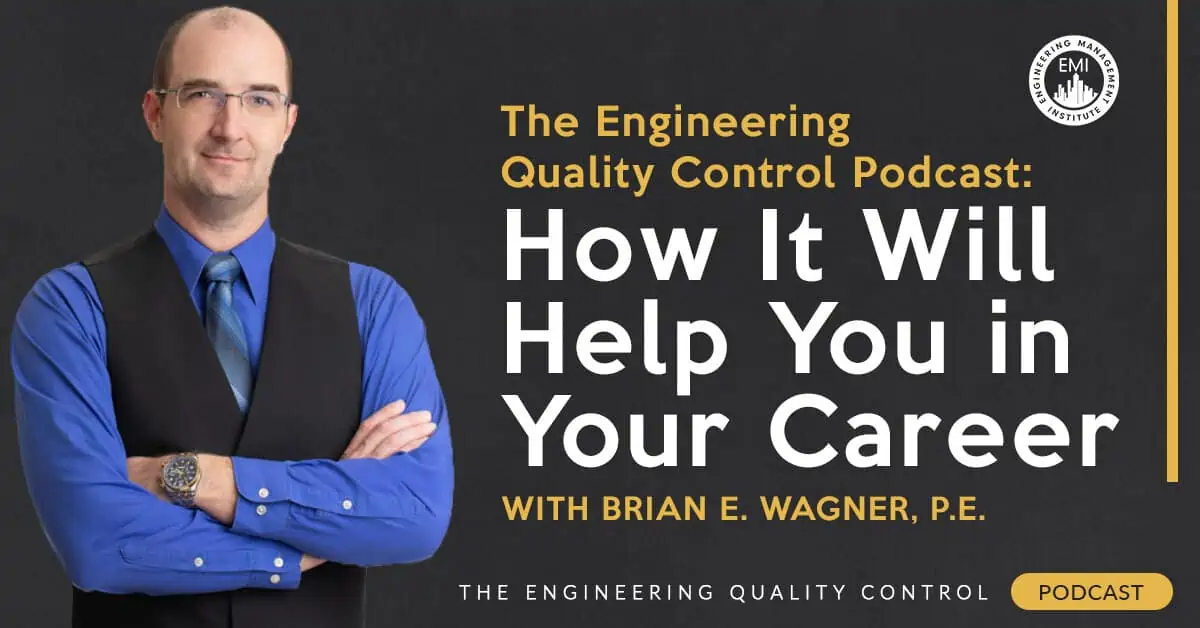 In this very first episode of The Engineering Quality Control Podcast, I introduce the show, host, and goals for making this podcast extremely useful to you, because we know your time is valuable and we want this show to be worth tuning in for you.
Engineering Quotes:
Here Are Some Key Points Discussed in This Episode About The Engineering Quality Control Podcast:

This podcast will discuss quality control in the world we live in today. As many companies are still operating virtually, quality control will be different moving forward. We will discuss specific quality control strategies, case studies, and discussions around quality control. We will also be interviewing other professionals in the field who will talk about strategies that have helped them in their career, and that you can take and apply in your career.
You might be the smartest engineer with the most experience, or be an expert in a specific niche, but if a client or a contractor can't use the plans or the report that you produce, you are not going to build a great reputation.
Your best form of business development is doing great work with existing clients and getting repeat business. Quality control is a huge part of that because if you don't produce quality designs, plans, and specifications, your clients will not call you to do it again.
Podcasts are an excellent way of getting a perspective from someone else. Through this podcast, we will strive to share information within the industry to help engineers practice quality control the right way.
Here Is a Preview of Our Upcoming Episodes:
During our first episodes, our host Brian Wagner, P.E., will discuss a five-part framework that he developed around quality control. The acronym for this framework is G.R.E.A.T.
Gather
This step is to make sure that you understand what the expectations of the project is.
Review
You should not just review a plan, but also compare it to the expectations and make sure that the information that you gather is being upheld.
Evaluate
This step is to check what needs to be done now versus later in a project in order to get the job to the next step.
Action
This step is taking the plans with the review and the evaluation parts and putting them together and making improvements. Many people think of quality control as simply review and correct, but I believe it needs to be an interactive process between the reviewer and the preparer.
Tweak
The Quality Review process does not end with the delivery of the deliverable. The debriefing is focused on finding ways to improve the system and your team members so you can have superior success.
About Brian Wagner, P.E.
Brian Wagner, P.E., is an engineer who specializes in civil site design and plan implementation. In addition to a career spanning nearly two decades of civil engineering, he has experience in Emergency 911 Communications, law enforcement corrections, and fire/rescue services, including K9 Search and Rescue. This different and diverse range of experiences has not only prepared Brian for his career, but also positioned him to be an excellent speaker with a wide range of valuable experiences. He strives to motivate others to change their world and wants to do the same for you. You can connect with Brian here.
This Episode Is Brought to You by Colliers Engineering & Design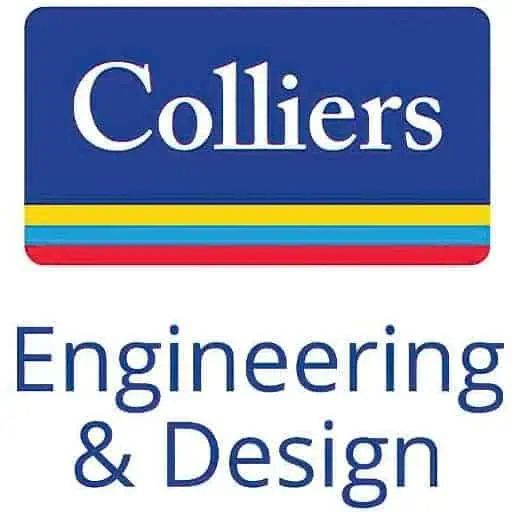 Colliers Engineering & Design is a multidiscipline engineering firm with over 1,800 employees in 63 offices nationwide — and growing fast! Colliers Engineering & Design maintains an internal culture that is nurtured through the promotion of integrity, collaboration, and socialization. Their employees enjoy hybrid work environments, continuous career advancement, health and wellness offerings, and programs and projects that have a positive impact on society. Colliers Engineering & Design stays on the cutting-edge of technology, and their entrepreneurial approach to expansion provides personal and professional development opportunities across the firm. Leadership's dedication to the well-being of their employees and their families is demonstrated throughout the wide range of benefits and programs available to them. For more information, visit the career page on their website at colliersengineering.com.
We would love to hear any questions you might have or stories you can share on engineering quality control.
To your success,
Anthony Fasano, P.E., LEED AP
Engineering Management Institute
Author of Engineer Your Own Success