Podcast: Play in new window | Download | Embed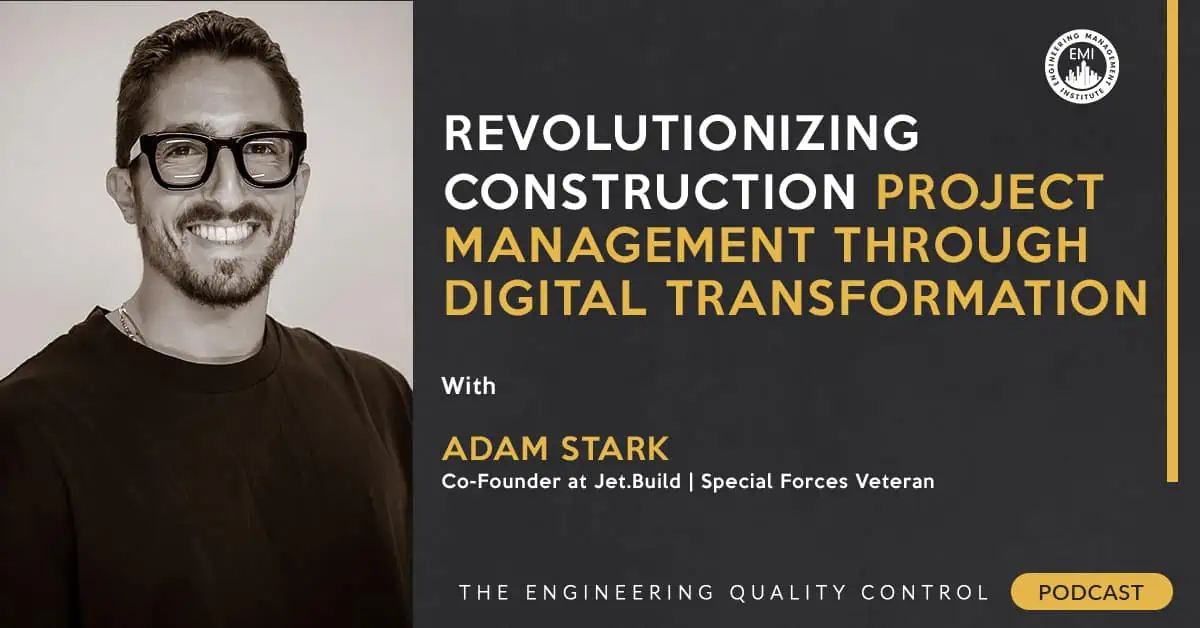 In this episode, we delve into the world of digital transformation with Adam Stark, the co-founder of Jet.Build. From the impact of technology on various industries to the future of digital innovation, Adam shares his insights on how this phenomenon is shaping our world.
***You can view the video version of this episode here.***
Engineering Quotes:


Here Are Some of the Questions We Ask Adam:
What is your perspective on the impact of digital transformation and how technology is revolutionizing the landscape?
In terms of efficiency, is using technology or paper more effective?
What are the major friction points that industry professionals face when adopting new ideas, and have you encountered any of these obstacles?
How can we overcome reluctance to adopt new technologies and close the productivity gap in the industry?
What motivates your initiatives, and what advice would you give to someone exploring alternative options or ideas for leveraging technology to make improvements?
What advice would you offer from a leadership position?
If the digital transformation had occurred 20 years ago, how do you believe the industry would be different today?
What is the best way to connect with you should someone want to get in touch or learn more about what you are doing in your career?
Here Are Some Key Points Discussed in This Episode About Revolutionizing Construction Project Management Through Digital Transformation:
The construction industry has seen little productivity improvement since 1968, but project management tools since the early 2000s have proven to increase productivity. Jet.Build aims to simplify construction project management to increase productivity throughout the industry and push it to levels seen in other industries.
The complication of software has created a duplicative effort, with users both using the software and printing materials. Simplifying the product can address this issue and improve productivity through digital transformation. Adopting a new solution does not have to be complicated or take a long time, and can be done quickly and easily. Users are used to technology and can adapt to new products quickly.
The adoption of technology is inevitable in all industries as the general workforce has some level of familiarity with it. They identify legacy products as a source of friction due to preconceived notions that technology implementation is a complicated and lengthy process requiring certifications and training. This is addressed by starting small with implementation, focusing on onboarding and training, and avoiding legacy pricing models based on project cost percentages.
The construction and development industry has a bad reputation because people don't recognize the level of complexity involved in building anything. The collaboration between different teams and companies is crucial, and utilizing a platform to centralize information and workflows to make it easier for everyone to understand their responsibilities and how they impact others is of utmost importance. The platform must have measures to create downstream simplicity, such as access and permission controls and limiting product visibility to specific workflow or responsibilities for end-users.
To overcome challenges related to technology adoption, key leaders in your company must understand how technology can support them. By leveraging tools like budget and forecasting reports or payment applications, leaders can grasp how technology can benefit their operations. Similarly, operators can simplify their tasks and processes by consolidating their efforts using technology. To get started, begin with one project or region, and keep things simple.
The future of technology in construction and development should prioritize standardization and a central command center for communication and data management. Leveraging specific technologies to increase efficiency is key, but this should not mean replacing human workers entirely. Instead, modular construction may be a potential direction for the industry.
More Details in This Episode…
In the Power of Experience segment, Adam talks about the power of LinkedIn and the power of creating your relevant network.
About the Guest: Adam Stark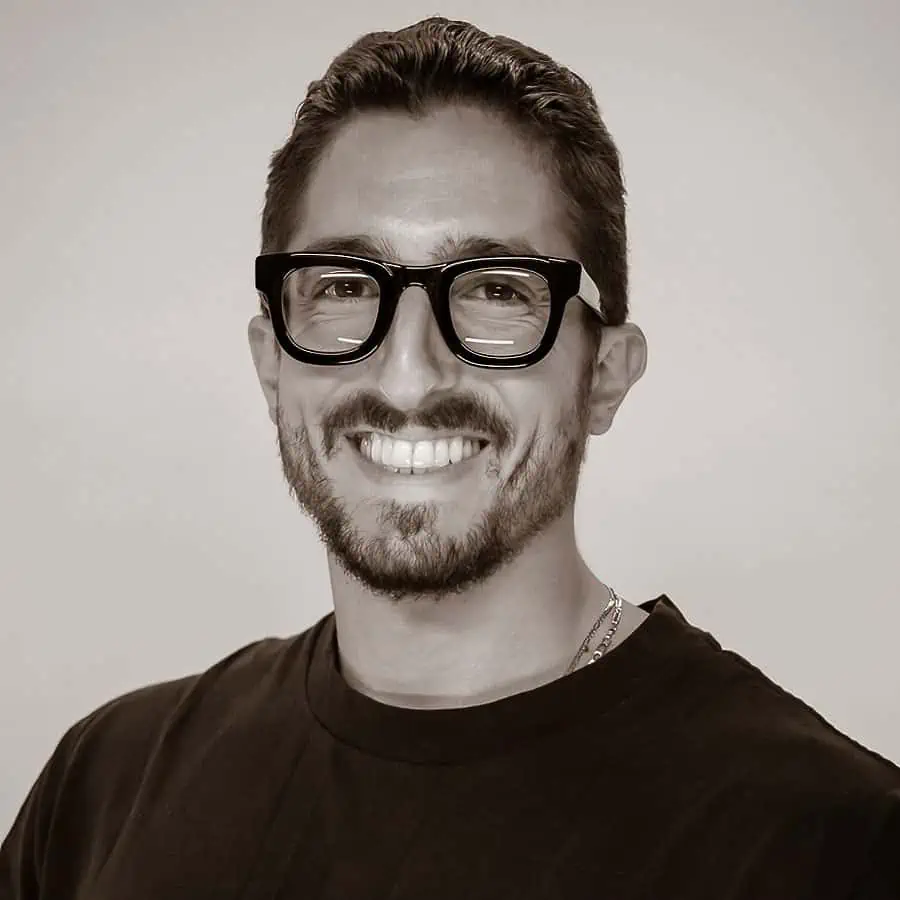 Adam Stark is a co-founder of Jet.Build, an end-to-end operations management software for development and construction. He comes from the real estate development and construction industry and saw the need for a better solution to manage the complexities of multi-company projects of all sizes. With a background in the military and degrees in both undergraduate and master's programs, Adam brings a unique combination of experience and education to his role as a technology entrepreneur. Together with his co-founder, Adam developed Jet.Build as a simple yet robust solution to address the need for a better management tool. The company's vision is to make the adoption of digital transformation easy and accessible, with only one hour of onboarding and training required to get started. Today, Jet.Build is supporting builders across the globe to build better and revolutionize the construction industry.
About Brian Wagner, P.E.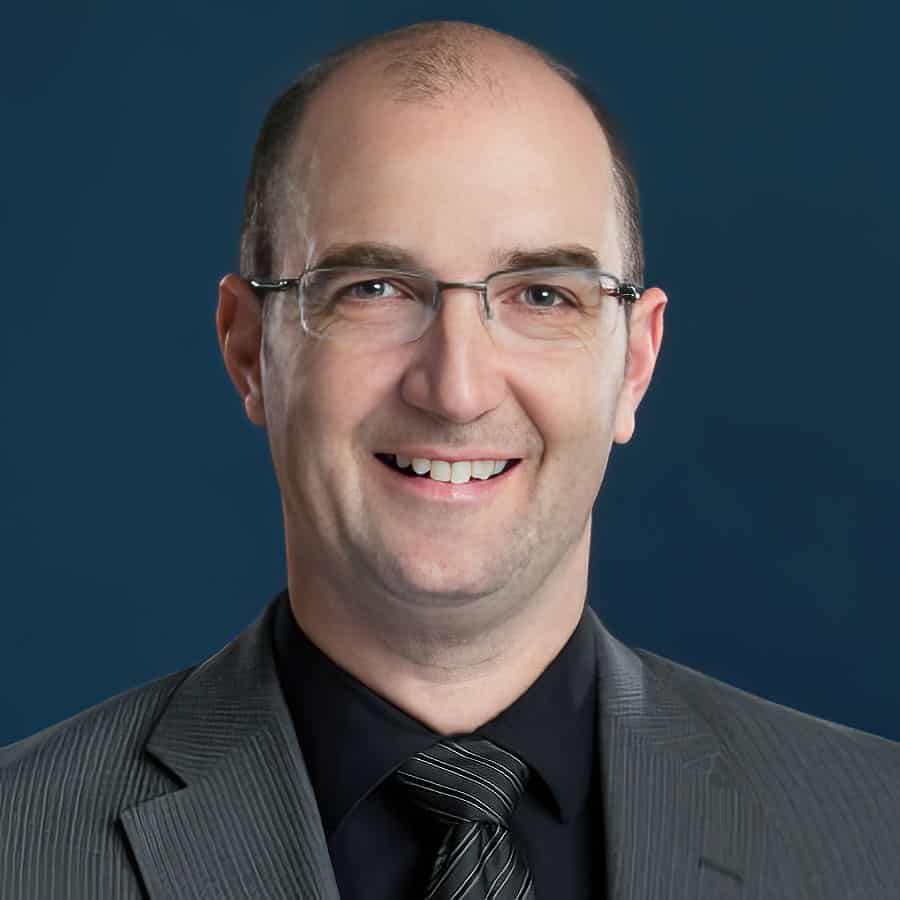 Brian Wagner, P.E., is an engineer who specializes in civil site design and plan implementation. In addition to a career spanning nearly two decades of civil engineering, he has experience in Emergency 911 Communications, law enforcement corrections, and fire/rescue services, including K9 Search and Rescue. This different and diverse range of experiences has not only prepared Brian for his career but also positioned him to be an excellent speaker with a wide range of valuable experiences. He strives to motivate others to change their world and wants to do the same for you.
The view, opinions, and positions represented by Brian Wagner are his own and do not represent the official policy or position of his employer(s).
Sources/References:
Jet.Build
Connect with Adam Stark on LinkedIn
We would love to hear any questions you might have or stories you can share on how digital transformation has helped you in your projects.
To your success,
Brian Wagner, P.E.
Engineering Management Institute
Host of The Engineering Quality Control Podcast