Podcast: Play in new window | Download | Embed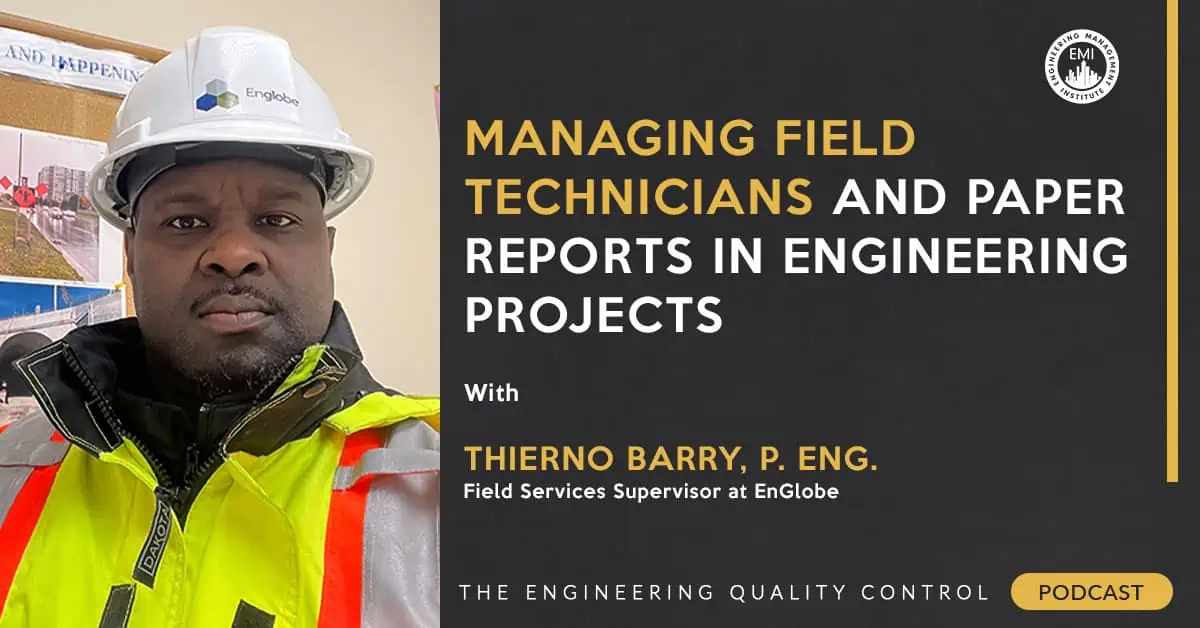 In this episode, I talk with Thierno Barry, P. Eng., a professional engineer and field services supervisor at Englobe, and a renowned leader in engineering geosciences, environmental management, and quality management about managing field technicians and paper reports in engineering projects. We also discuss the importance of quality control and assurance in concrete testing, challenges with rebar inspections, and the future of technology adoption in the field beyond manual data entry.
***You can view the video version of this episode here.***
Engineering Quotes:

Here Are Some of the Questions We Ask Thierno:
Why are quality control and assurance crucial in concrete testing, and which specific tests are typically carried out?
As a leader in a testing role, what do you consider to be crucial aspects of the testing processes and documentation?
What advice or opinions do you have on ensuring that construction materials are tested, meet standards and specifications, and have proper documentation for quality assurance?
Is the inspector training conducted in-house or is off-site training provided by a local authority? And is it necessary for inspectors to obtain a qualification or card upon completion of the training?
If your company provides in-house training to technicians who previously worked at another company, have you ever encountered conflicts in the way the previous company trained them compared to your company's methods? And have these conflicts caused issues when these technicians work in the field?
What are some of the challenges that may arise during asphalt testing?
As a manager, are you responsible for selecting the technicians who go to the field and assigning them to specific projects?
What are some of the challenges associated with rebar inspections, particularly concerning any certifications that may be required for these inspections?
What challenges have you encountered with in-house training programs and certification programs, and how do you maintain the quality and reputation of your company's work while overcoming these challenges?
Where do you see the industry heading in terms of technology adoption for field work, beyond the use of paper reports and manual data entry?
Here Are Some Key Points Discussed in This Episode About Managing Field Technicians and Paper Reports in Engineering Projects:
The use of paper-based systems in the technician's job creates a lot of paperwork and can be time-consuming and challenging to manage. In contrast, the use of digital technology, such as tablets, could significantly streamline the process and reduce the reliance on paper-based systems. The use of paper-based reporting in the technician's work creates challenges such as difficulty in reading and understanding the reports, resulting in the need for clarification and extra effort in typing up the reports. Proper training of technicians is essential to ensure they can follow proper procedures and know the specifications for each type of material when conducting tests on site. Certification for specific types of testing is also important to maintain quality and accuracy in the work.
Some companies provide in-house training for certain types of testing, such as asphalt and granular, while mandatory certifications are required for concrete testing. Some companies also provide training on the use of specific devices, such as the nuclear gauge, to ensure safety and proper operation.
Inconsistent reporting methods among different companies can create challenges when working with technicians from other companies, as they may have different ways of presenting data and results. Companies need to have a standardized reporting method to ensure consistency and accuracy in test results. Experienced technicians tend to be more detail-oriented and provide notes in addition to numbers in their testing reports, while others may only provide the numbers. To improve quality, the company has created forms that allow technicians to include photos in addition to numbers and notes.
The use of pictures can be an effective tool in improving the quality of testing results, as they can provide visual evidence to support the data and help resolve disputes or issues that arise during testing.
Asphalt compaction requires an experienced technician who knows when and where to test to ensure accurate results. Compaction values that are too high or too low can lead to issues, and the technician must be able to identify and address these issues. Waiting too long to test can also lead to issues with asphalt hardening and potential breakage.
The level of experience of the technician sent to a project depends on how critical and complicated the project is. Even with experienced technicians, challenges can still arise on-site, but their experience helps them figure things out. Technicians are advised not to make decisions they are not sure of and to contact a senior colleague for the right answers.
The weather can also contribute to the high turnover rate of technicians as construction work slows down during the winter season. Additionally, some senior technicians may be nearing retirement age, adding to the shortage of experienced workers. Another challenge is the lack of proper training and education, with some technicians only receiving basic materials and not investing enough time in learning the necessary skills.
Technology can greatly benefit the industry by making processes more efficient and reducing paperwork. For example, introducing a tablet system for technicians to use on-site can streamline report writing, and the widespread use of smartphones allows for easy access to important information. Embracing technological advancements can improve job performance and productivity.
More Details in This Episode…
In the Power of Experience segment, Thierno emphasizes the importance of staying focused on your assigned role and utilizing the appropriate tools for the task.
About the Guest: Thierno Barry, P. Eng.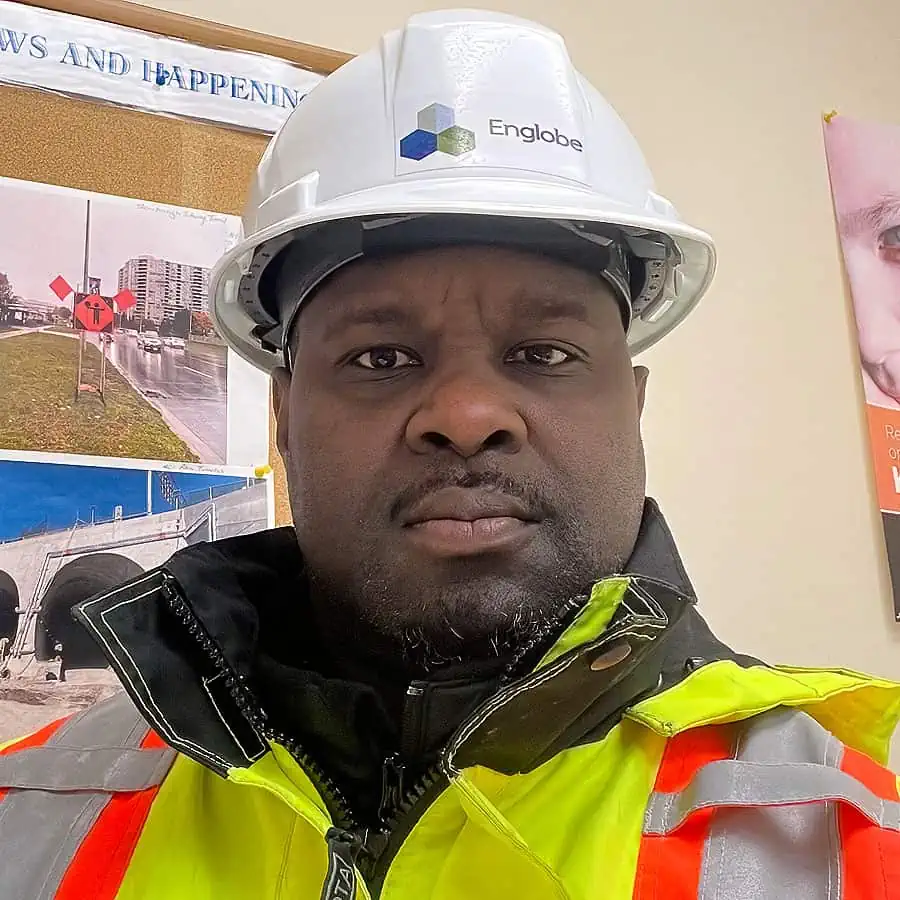 Thierno Barry, P. Eng., is a seasoned materials engineer with over nine years of experience in designing, inspecting, testing, reporting, supervising, and coordinating projects in the construction industry. As a field services supervisor at EnGlobe, Thierno is responsible for overseeing all aspects of construction projects, from start to finish, ensuring that each project is delivered on time, within budget, and to the highest quality standards.
About Brian Wagner, P.E.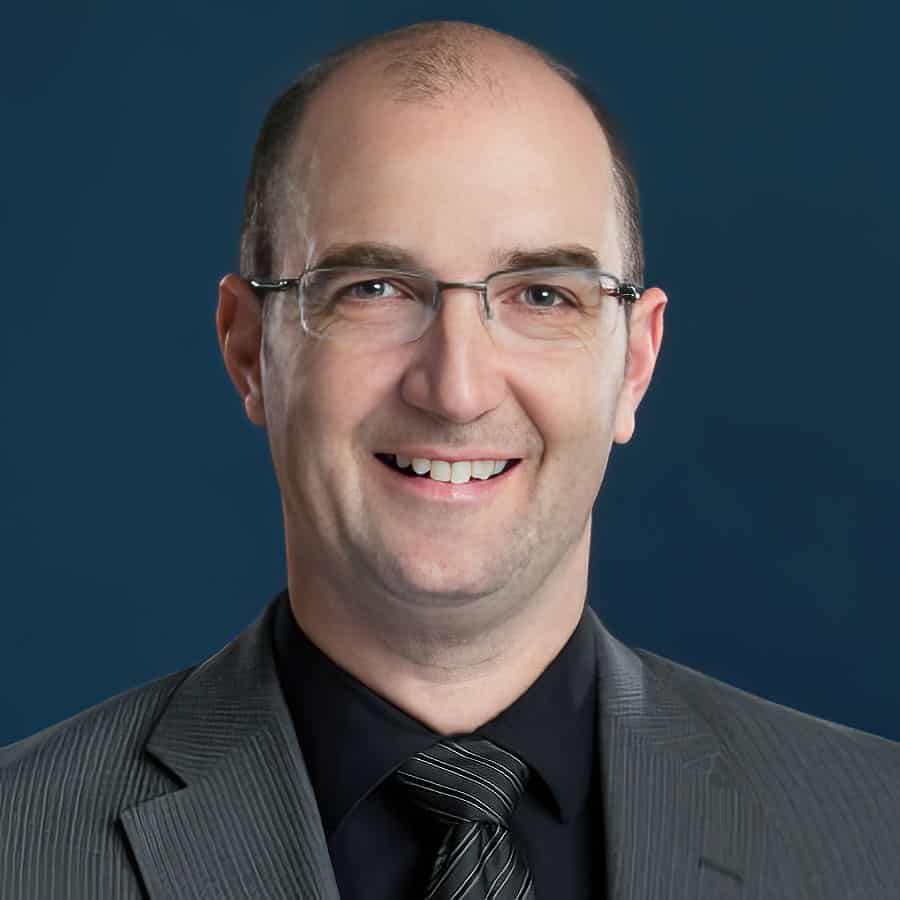 Brian Wagner, P.E., is an engineer who specializes in civil site design and plan implementation. In addition to a career spanning nearly two decades of civil engineering, he has experience in Emergency 911 Communications, law enforcement corrections, and fire/rescue services, including K9 Search and Rescue. This different and diverse range of experiences has not only prepared Brian for his career but also positioned him to be an excellent speaker with a wide range of valuable experiences. He strives to motivate others to change their world and wants to do the same for you.
The view, opinions, and positions represented by Brian Wagner are his own and do not represent the official policy or position of his employer(s).
Sources/References:
EnGlobe Corp
Connect with Thierno Barry, P. Eng., on LinkedIn
We would love to hear any questions you might have or stories you can share on how you manage field technicians and paper reports in your engineering projects.
To your success,
Brian Wagner, P.E.
Engineering Management Institute
Host of The Engineering Quality Control Podcast