Podcast: Play in new window | Download | Embed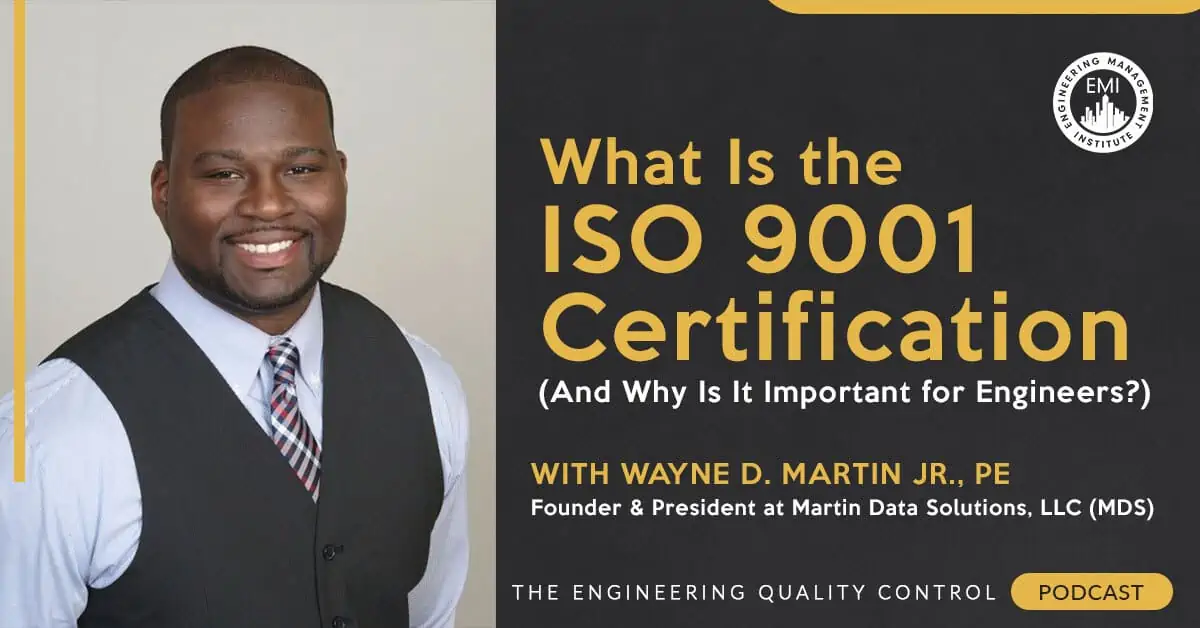 In this episode of The Engineering Quality Control podcast, we talk to Wayne Martin, P.E., about his experience working for large firms with ISO 9001 Certification, what it is, and why it is important. He also talks about how he started his firm during the pandemic and how he continues to benefit from risks he took early in his career.
Engineering Quotes:


Here Are Some of the Questions We Ask Wayne:
What is ISO 9001 and why is it important?
How do firms implement and enforce these ISO 9001 standards differently?
How have your focus and efforts evolved now that you own a company?
It has almost been a year now, but how have your quality control measures evolved?
What advice do you have for our listeners who are thinking of starting a career like yours?
Here Are Some Key Points Discussed in This Episode About the ISO 9001 Certification:
ISO 9001 is a check-and-balance process of quality control. One person does the work and another person checks and balances the work that was done. Following the ISO 9001 process will eliminate many of the miscellaneous errors and omissions before submitting your product to your client.
To be ISO 9001 certified, you must take part in an annual process that is audited by ISO. There must be certain documents and measures in place to illustrate that you are meeting the minimum intent of ISO 9001. Companies can make their own processes as long as they meet the minimum intent of ISO 9001.
As a company owner, you must hold your reputation in high regard because it is a reflection of your work and interactions with your clients. Let your processes and integrity uphold your duty as a licensed professional engineer. It does not matter who works on a project. In the end, it is your signature and the company's name on that project, and that is all that matters from that point on.
We are in the business of people, and you must understand the people you are working with. Have a process for integrating new staff members into how you do things and your ultimate expectations from them.
All engineers design in their unique ways, but it still gets you to the ultimate design intent. Anyone must be able to pick up your drawings and be able to understand fluently what you were thinking and how they can achieve that goal. A design must be like reading a book. Everyone who reads it can understand the entire book because it is narrated to your understanding, and that is how your designs should be.
More Details in This Episode…
In the Power of Experience segment, Wayne talks about never being afraid to try something new and taking risks.
About the Guest: Wayne Martin, P.E.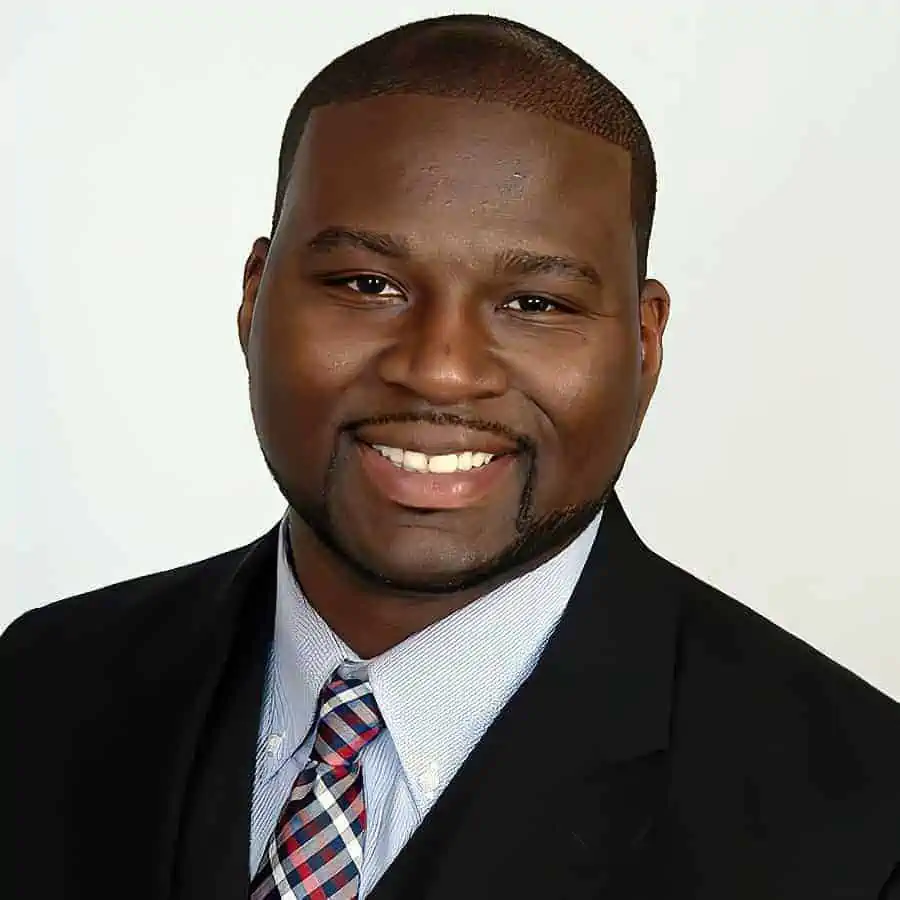 Wayne Martin is the co-founder and President of Martin Data Solutions, LLC. Wayne found his passion for engineering and design at a young age. He received his bachelor's degree in Electrical Engineering from Morgan State University and is a registered professional engineer in 17 states. Wayne has served as the lead electrical engineer and project manager for various electrical-driven and multi-discipline projects. Projects have included airports, manufacturing facilities, schools, corporate and retail office facilities, single- and multi-family residential facilities, building renovations, underground and above-ground storage tanks, roadway lighting, and water/wastewater treatment plants. Wayne is an expert in his field with unmatched organizational, efficiency, and time management skills. He is focused on building long-lasting, profitable relationships to help fill the electrical engineering gap in the WBE/WOSB/MBE/DBE market by providing quality MEP services and exceeding clients' expectations.
About Brian Wagner, P.E.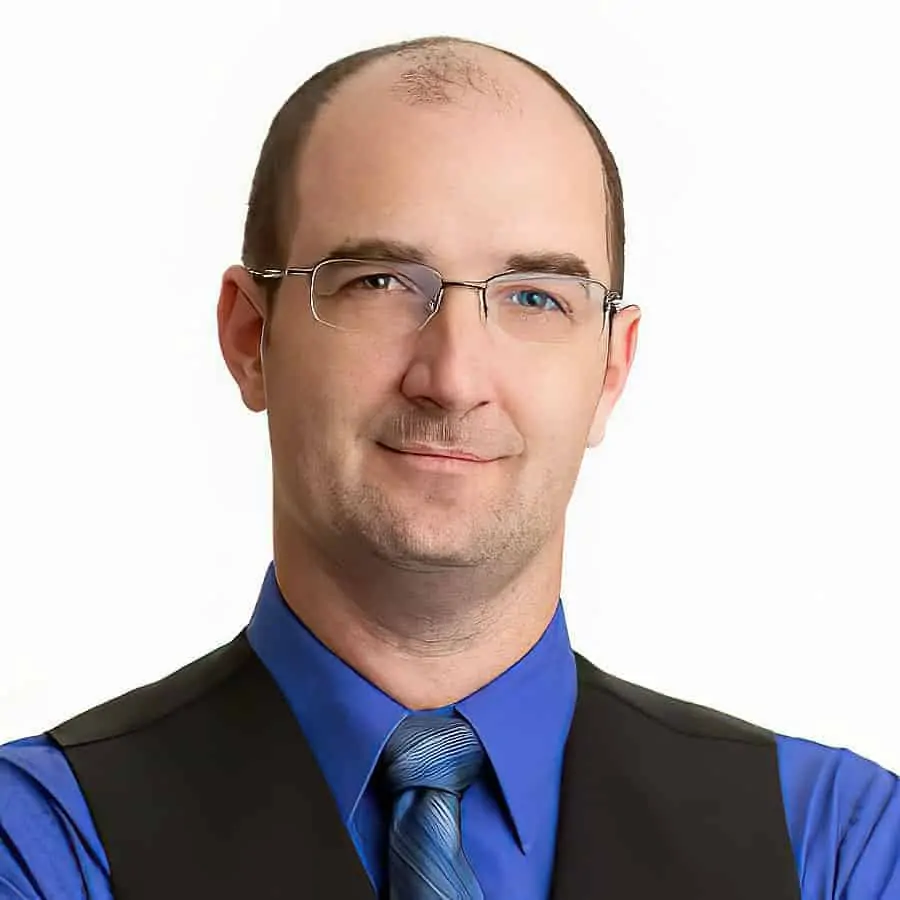 Brian Wagner, P.E., is an engineer who specializes in civil site design and plan implementation. In addition to a career spanning nearly two decades of civil engineering, he has experience in Emergency 911 Communications, law enforcement corrections, and fire/rescue services, including K9 Search and Rescue. This different and diverse range of experiences has not only prepared Brian for his career but also positioned him to be an excellent speaker with a wide range of valuable experiences. He strives to motivate others to change their world and wants to do the same for you.
Sources/References:
Martin Data Solutions
ISO 9001 Quality Management
Connect with Wayne Martin, P.E., on LinkedIn
We would love to hear any questions you might have or stories you can share on the ISO 9001 Certification.
To your success,
Brian Wagner, P.E.
Engineering Management Institute
Host of The Engineering Quality Control Podcast