Podcast: Play in new window | Download | Embed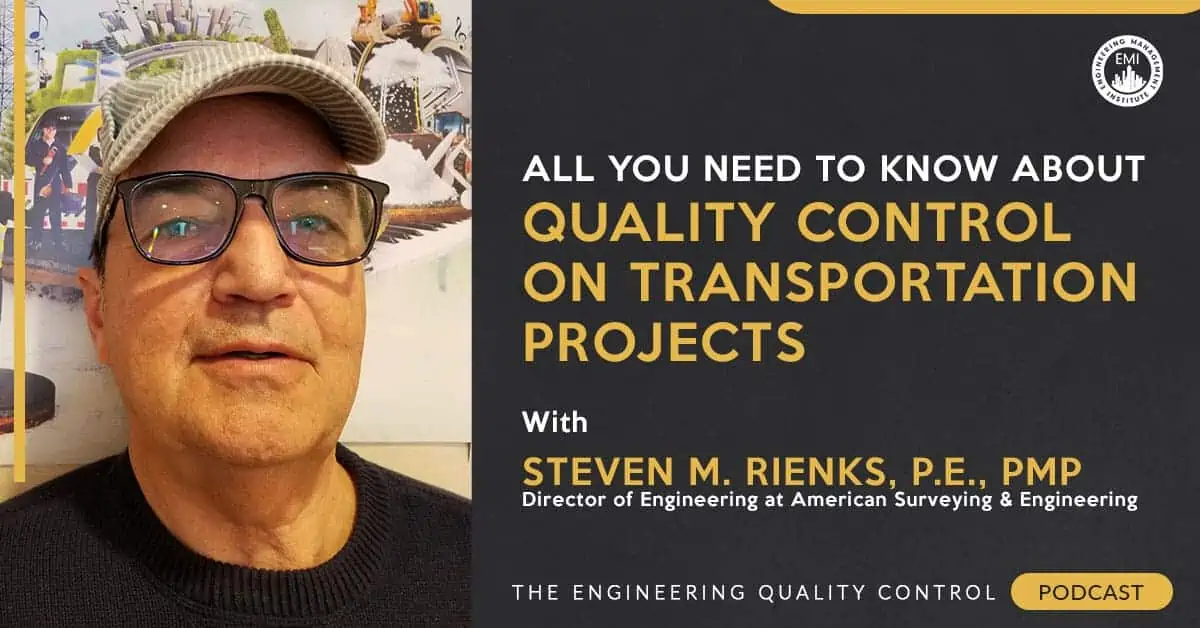 In this episode, we talk to Steven M. Rienks, P.E., PMP, Director of Engineering at American Surveying & Engineering, about quality control on transportation projects and some of the challenges you might have to deal with on large transportation projects.
Engineering Quotes:


Here Are Some of the Questions We Ask Steven:
What do quality control and quality management for engineering documents mean to you?
What challenges have large transportation projects presented as it relates to quality control?
As director of engineering, what systems have you implemented for producing high-quality documents? How have your systems evolved and where do you see things going?
What advice do you have for someone working towards becoming a "director of engineering" for a company?
Here Are Some Key Points Discussed in This Episode About Quality Control on Transportation Projects:
Quality management for transportation project engineering documents has 4 parts which are the plan, quality assurance, quality control, and internal and external audits.
Large transportation projects come with some challenges like getting a consultant or contractor quality plan (CQP) which has many different sections in it. The Illinois Tollway is ISO certified. ISO is a global standard for document process procedures across many disciplines. You must fine-tune your quality plan to suit every project, and it must be continuously revised. Always have an impartial person check your work to avoid getting change orders that take a bite out of your design fee.
Use checklists in your systems and ensure the work is checked and back-checked by multiple people. Checklists are simple but effective tools to ensure the quality of your transportation projects' engineering documents.
Young engineers should include what qualifications they are working towards and how far they are from achieving them on their resume. Take the FE exam while you are still studying or shortly after you graduate, and get your PE as soon as possible. Being a licensed engineer enables you to continually grow and change in your carer.
More Details in This Episode…
In the Power of Experience segment, Steven talks about the 6 constraints of every project.
About the Guest: Steven M. Rienks, P.E., PMP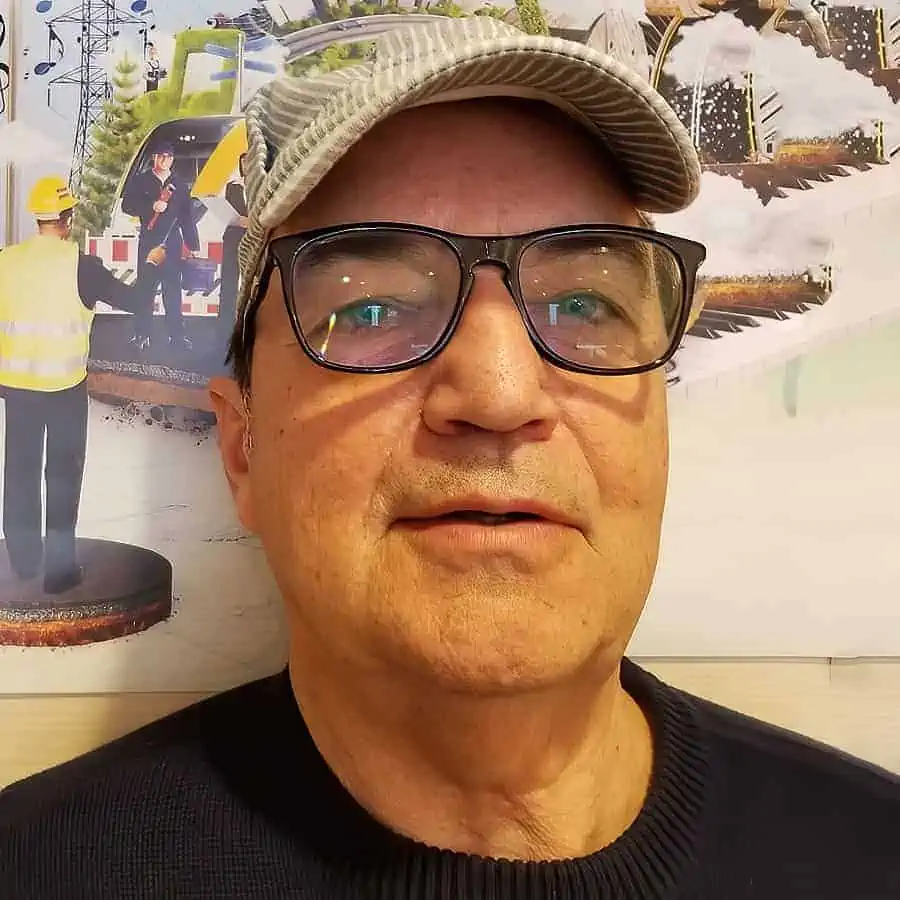 Experience includes preparing preliminary engineering studies, final construction documents and construction supervision for transportation, highway, and railway projects. Background includes overall project management including the scope of work, budget, schedule, quality assurance/control, supplements, invoices, staff assignments, report preparation, public presentations, and reporting to clients. Typical projects include large highway interchanges and freeways for the Illinois Department of Transportation and the Illinois State Toll Highway Authority. Also includes projects for the Chicago Department of Transportation and local municipalities.
About Brian Wagner, P.E.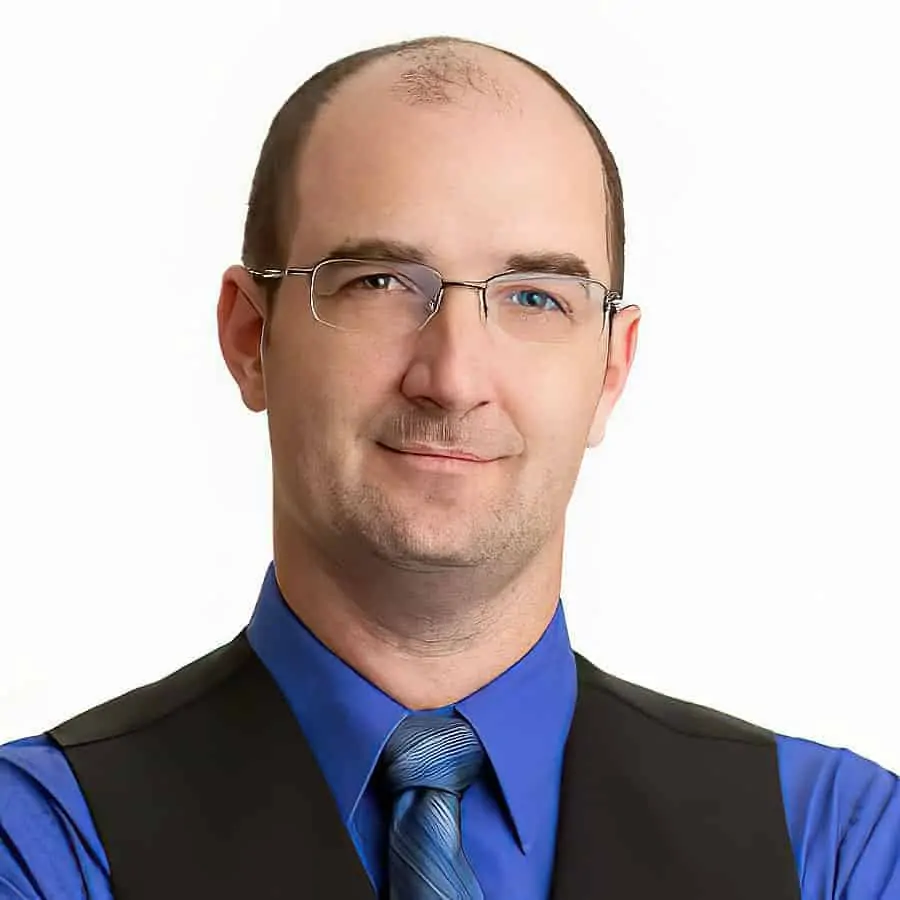 Brian Wagner, P.E., is an engineer who specializes in civil site design and plan implementation. In addition to a career spanning nearly two decades of civil engineering, he has experience in Emergency 911 Communications, law enforcement corrections, and fire/rescue services, including K9 Search and Rescue. This different and diverse range of experiences has not only prepared Brian for his career but also positioned him to be an excellent speaker with a wide range of valuable experiences. He strives to motivate others to change their world and wants to do the same for you.
Sources/References:
American Surveying & Engineering
Connect with Steven M. Rienks, P.E., PMP, on LinkedIn
We would love to hear any questions you might have or stories you can share about quality control on transportation projects.
To your success,
Brian Wagner, P.E.
Engineering Management Institute
Host of The Engineering Quality Control Podcast