Podcast: Play in new window | Download | Embed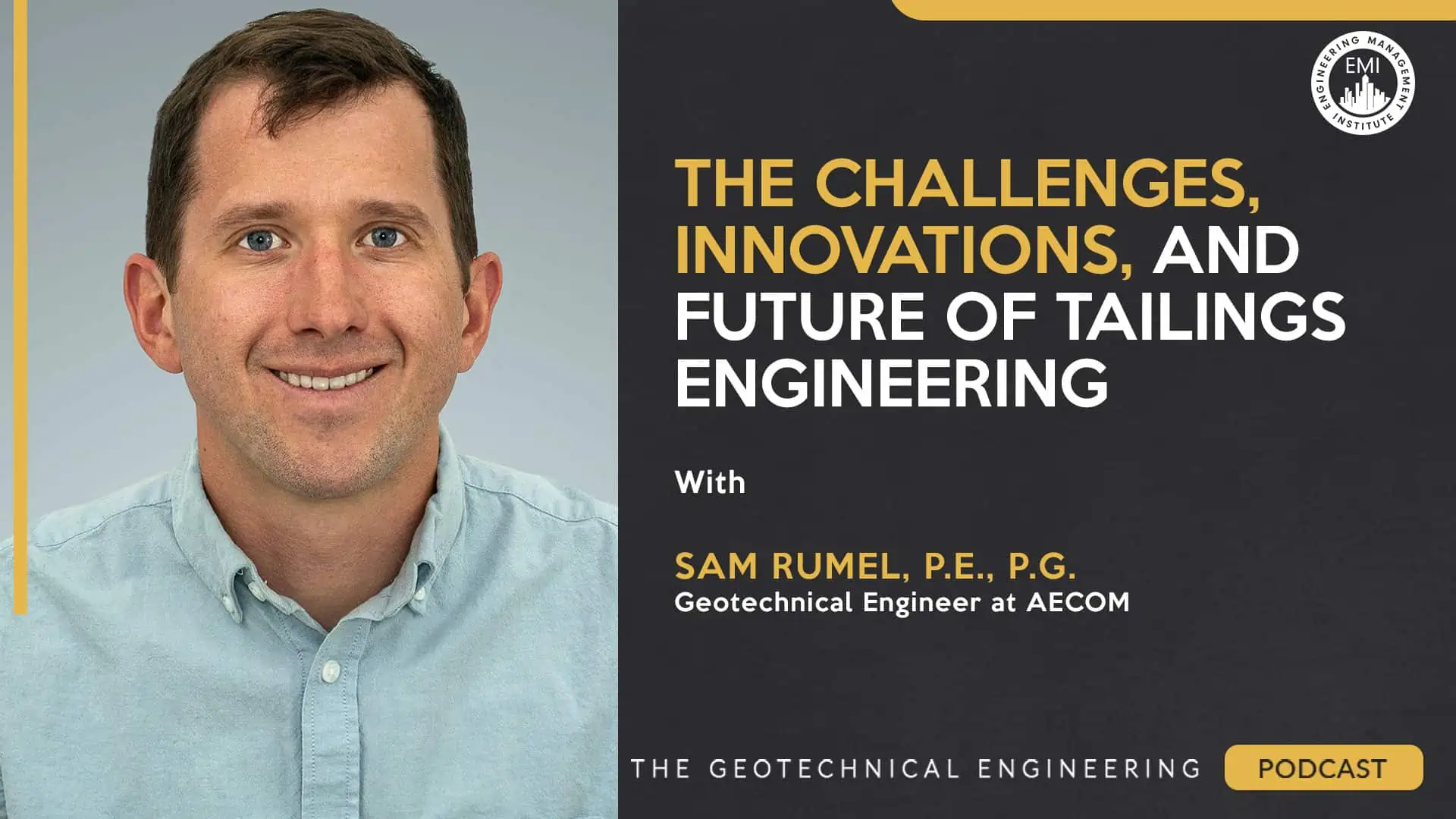 In this episode, we talk with Sam Rumel, P.E., P.G., a geotechnical engineer at AECOM, about tailings engineering. We explore the intricacies of this field and shed light on its challenges, innovative approaches, and future trends.
***The video version of this episode can be viewed here.***
Engineering Quotes:

Here Are Some of the Questions We Ask Sam:
Can you elaborate on a challenging tailings engineering project you worked on and how your knowledge played a vital role in its success?
What are the recurring challenges in tailings engineering, and how do you develop innovative solutions to address them?
How can we mitigate risk in tailings engineering with limited data?
How do you stay up to date on the latest advances in tailings engineering to tackle complex projects more effectively?
What are the key lessons you learned from unforeseen challenges in engineering projects, and how do they inform your approach to future projects?
How do you collaborate effectively with architects, structural engineers, and stakeholders to ensure a seamless project completion?
How do you factor climate change into tailings engineering designs to promote sustainability?
What cornerstones contribute to the successful execution of AECOM's global projects, especially in diverse regions?
What advice would you give to young professionals interested in a career in tailings management?
What emerging trends and advances in geotechnical engineering do you believe will have a significant impact on the industry, and how are you preparing to adapt to these changes?
Here Are Some of the Key Points Discussed About the Challenges, Innovations, and Future of Tailings Engineering:
Tailings engineering focuses on the safety of tailing storage facilities (TSFs) in mining. These TSFs, like dams, contain coarser tailings as embankments while retaining finer materials. Many TSFs are now undergoing assessment and repair to meet global safety standards. Geotechnical experts use innovative techniques like Sonic cone penetration testing (CPT) and monitoring tools to ensure safety. Third-party reviewers confirm compliance with industry standards. The aim is to ensure the safety of TSFs, even with limited historical data, to protect communities and the environment.
In geotechnical engineering, it's vital to remember that characterizing massive sites like tailings facilities with small-scale tools poses challenges. Clients' support in providing resources for investigation is key. These facilities are vast, spanning miles, and extrapolating data from limited instrumentation involves inherent uncertainty. When dealing with events like a 10,000-year earthquake, it becomes a probability game, considering seismology data, fault analysis, and ground motion studies applied to the facility's scaled parameters. Recognizing the significant scale difference between the tools and the site is crucial.
Drawing conclusions in geotechnical engineering involves a conservative approach, always factoring in a level of caution. Unlike structural engineers who have precise material properties like steel beams and shear moduli, geotechnical engineers lack such precise data, making their work inherently challenging.
Tailings engineering is evolving rapidly, thanks to researchers like Scott Olson, who explore residual strengths and unique tailings characteristics. Recent findings challenge previous assumptions, such as discovering undrained strength in sandy tailings layers. Staying updated with this evolving field is crucial for professionals, facilitated by conferences like Tailings and Mine Waste.
In tailings engineering, facilities should be seen as long-term construction projects with continuous deposition and evolving conditions. Unlike traditional foundations, the challenge lies in aligning initial assumptions with the actual materials being deposited. This requires ongoing monitoring and investigations to ensure accurate design adaptation over time.
Effective communication is a key lesson in engineering. Beyond technical skills, the ability to convey complex information to clients and colleagues fosters trust and understanding. This lesson was evident when transitioning from undergraduate to graduate studies, emphasizing the importance of presenting research and findings in a comprehensible way. Keeping all stakeholders informed, especially when working with engineers from different disciplines, is vital for successful project management and client satisfaction.
Considering climate change, tailings engineering confronts a triple challenge: adapting to evolving climate models, addressing the substantial tailings production driven by the mining industry's role in climate solutions, and embracing immediate reclamation and sustainable practices for environmental benefit and stability.
In AECOM, the abundance of expertise may seem daunting initially, but it's precisely what allows them to excel. Despite the scale, they break things down effectively, offering clients a one-stop shop for diverse engineering needs, from geotech to structural and electrical engineering. This comprehensive approach fosters trust with recurring clients, who appreciate their ability to tap into a global pool of experts and handle a wide range of projects seamlessly.
Tailings engineering is an exciting and evolving field at the forefront of geotechnical engineering, addressing critical challenges in the mining industry. It offers a rewarding career path for those seeking a deeper understanding of soil mechanics and the opportunity to make a meaningful impact in a vital industry.
Tailings engineering is advancing toward the creation of digital twins for ongoing projects. These numerical models replicate the tailings storage facility (TSF) and its surroundings, enabling engineers to simulate scenarios and analyze conditions from their desktops. This represents a future direction in the field, requiring substantial calibration and data collection for improved performance-based design.
More Details in This Episode…

About the Guest: Sam Rumel, P.E., P.G.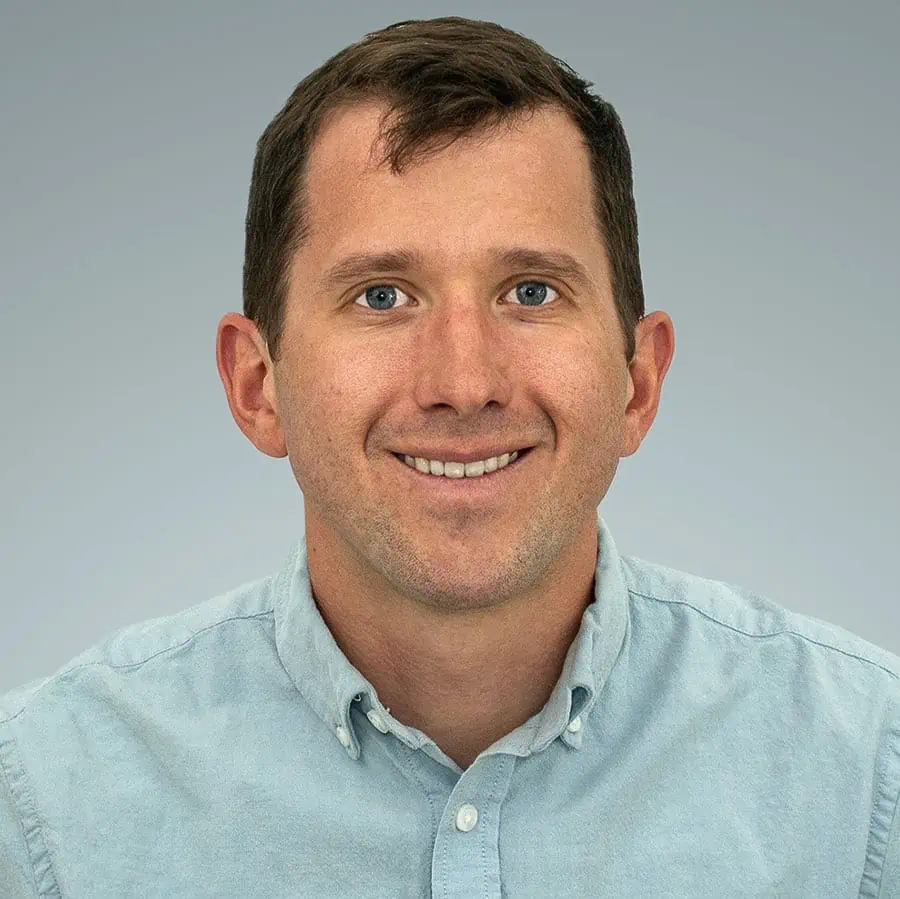 Sam Rumel, P.E., P.G., hails from Boise, Idaho, and charted a dynamic academic and professional path. Graduating from the University of Colorado Boulder with a geology degree, Sam commenced his career as an engineering field technician at a regional consulting firm in Denver. Tasked with geotechnical site investigations across the Denver metro area, he concurrently pursued higher education and earned a master's in geological engineering from the Colorado School of Mines. Progressing into the office, Sam took on the role of a staff engineer with a specialized focus on expansive soils. Seeking a deeper technical challenge, a connection from grad school paved the way for Sam's role at AECOM, where he currently spearheads the management, analysis, and design of tailings storage facilities.
About the Host: Jared M. Green, P.E., D.GE, F.ASCE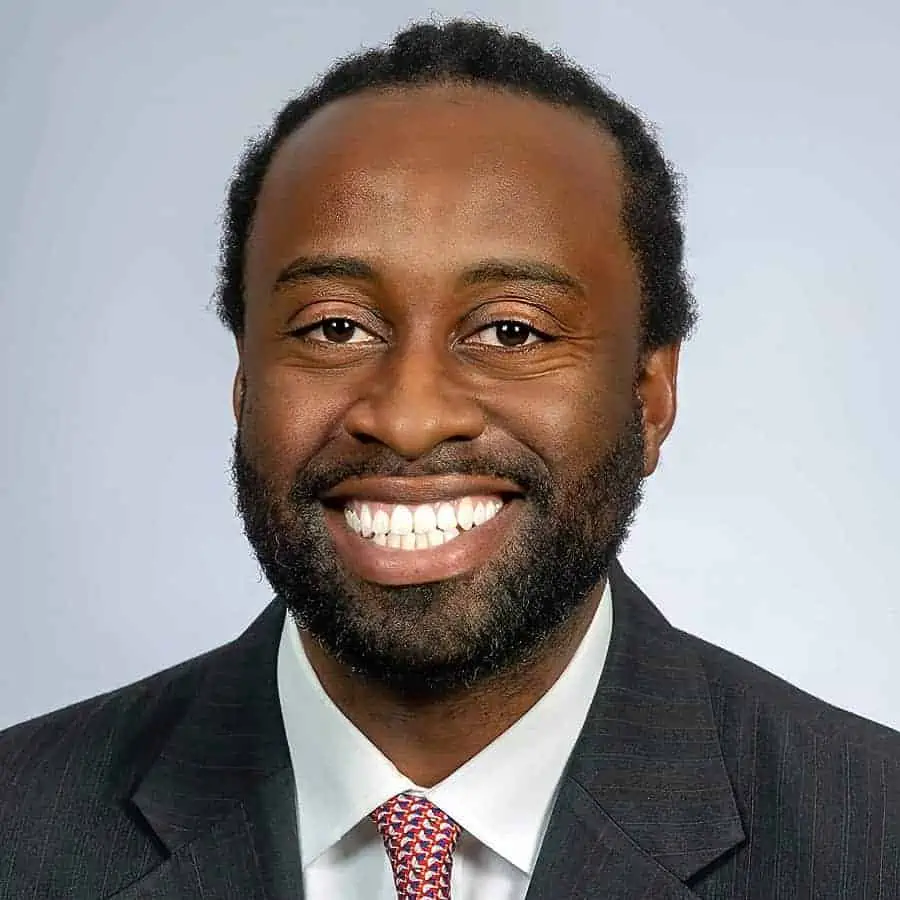 Jared, originally from southwest Philadelphia, Pennsylvania, graduated from Syracuse University's College of Engineering in 2001 with a B.S. in Civil Engineering. He later went on to attain his M.S. in Civil Engineering (Geotechnical Focus) from the University of Illinois, Urbana-Campaign, in 2002. In 2003, he began working in the New York City office of Langan. He has since become a Principal / Vice President and is one of the owners of this international land development engineering consulting firm. After 15 years at Langan, Jared moved to the Philadelphia office and is one of the geotechnical practice leaders in that office.
Jared is a consultant and team leader who also enjoys mentoring young engineers and first-generation college students. He has been instrumental in increasing the number of pre-college students who are interested in STEAM majors and fields. He strives to make complex engineering topics relatable and understandable to people new to the field and to people who are completely unfamiliar with engineering. Jared and his family currently reside in Flemington, New Jersey. He and his wife have three energetic, inquisitive, and awesome children. You can connect with Jared here.
Sources/References:
AECOM
Colorado School of Mines
Global Industry Standard on Tailings Management
Plaxis 3D
Connect with Sam Rumel, P.E., P.G., on LinkedIn
This Episode Is Brought to You By:

Tensar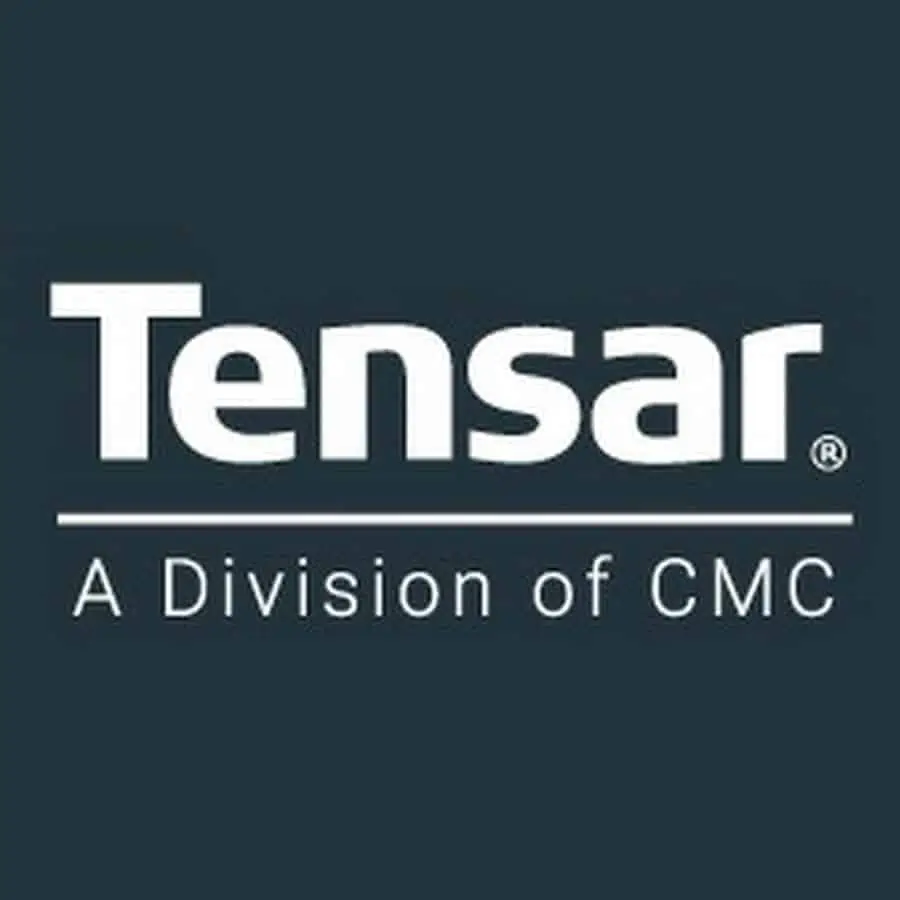 Tensar, a division of CMC, is a world-leading manufacturer and provider of ground stabilization and soil reinforcement solutions. Our innovative geogrid technology has benefited thousands of civil construction and engineering projects around the world for over 50 years. With our Tensar+ design software, you can design for higher performance and with greater confidence. Designers can export specifications that compare the benefits of Tensar geogrids with other soil stabilization methods. https://www.tensarplus.com
PPI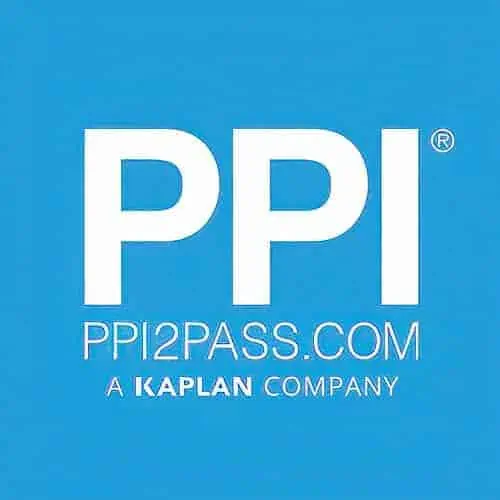 PPI has helped engineers achieve their licensing goals since 1975. Passing the FE and PE exams can open doors to career advancement and new opportunities. Check out PPI's wide range of prep options, including Live Online courses, on-demand courses, and digital study tools, to help prepare you to pass your licensing exam. Check out PPI today at ppi2pass.com to see all the options available for FE and PE exam prep.
Please leave your comments or questions in the section below on the challenges, innovations, and future of tailings engineering.
To your success,
Jared M. Green, P.E., D.GE, F.ASCE
Host of The Geotechnical Engineering Podcast