Podcast: Play in new window | Download | Embed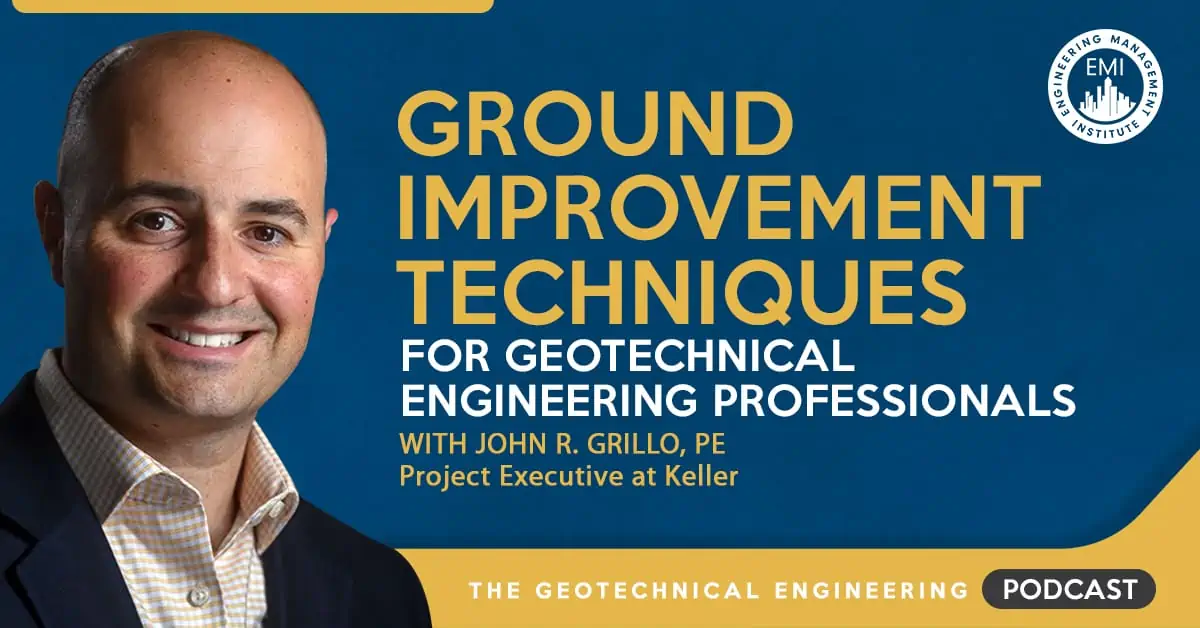 In this episode, we talk to John R. Grillo, P.E., a Project Executive at Keller about ground improvement techniques, deep foundation design, and the latest drilling techniques they have been using. He also provides some great advice for geotechnical engineers who are looking at moving into a leadership role.
Engineering Quotes:

Here Are Some of the Questions We Ask John R. Grillo, P.E.:
What are some of the techniques used to improve the ground?
How do you select which ground improvement technique to use?
What are some of the latest drilling techniques that geotechnical engineers might not have heard about?
What are some of the soft skills engineers should focus on in this field of work?
How can transitioning from focusing on deep foundations to focusing on ground improvement impact your career?
What are some of the things a manager can do in their relationships with their staff that can be rewarding to their career?
What advice can you give geotechnical engineers that may be considering moving into a management or leadership position?
Here Are Some of the Key Points Discussed About Ground Improvement, Deep Foundation Design, and the Latest Drilling Techniques:
There are two main technologies used for building a foundation in intermediate structures. They are aggregate piers and ridged inclusions. These techniques for ground improvement can save owners a lot of money compared to driving piles.
When using ground improvement for structural slabs, you are counting on the ground to provide support for that slab and to control settlement differential in total. This means you are improving the ground so that it accepts those defamation limits.
To decide which type of ground improvement should be used for a specific project, you need to find out which technique will be the least amount of work but will still stand up to what is needed from it.
Transitioning from deep foundations to ground improvement can be a challenge because you cannot approach the projects in the same way you did previously. You need to be all-in when it comes to learning the ground improvement techniques and how to implement them.
When bidding on projects for ground improvement, you should focus on SPTs and CPTs. Use the SPTs to physically touch it, classify it, get some limits, and get your consolidation information. The CPTs are valuable because you get many data points and a lot of information from the data points. The scale of the job will dictate how much testing needs to be done.
Soft skills that engineers should focus on learning are their approach, leading conversations, being empathetic, and understanding team members' point of view.
To make your relationship with your staff better as a manager, you should raise your staff by giving them the confidence to make the decisions they need to make and grow as a team. Let your staff understand that every time there is a new job, everyone is learning something new.
Some advice for geotechnical engineers who are looking at moving into a leadership role is: Do not be afraid to take a chance. A little risk is OK. Calculate your risks and understand where your benefits could be. Work hard and learn everything you can because part of getting to the leadership role is having emotional intelligence and technical intelligence. You need to both put your team together and put the people in the right spots.
More Details in This Episode…
About John R. Grillo, P.E.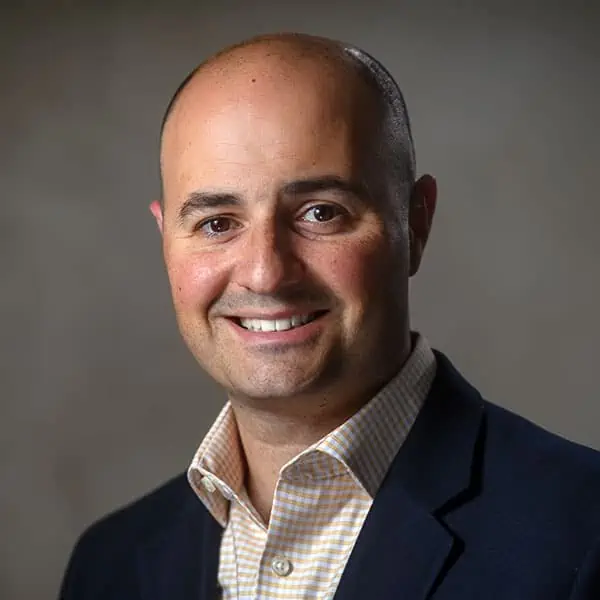 Mr. Grillo is a Project Executive at Keller North America, Inc. He has been a member of the Keller team since 2011 and has over 15 years of experience as a geotechnical engineer and specialty contractor.
John is currently the ground improvement division manager for the Rockaway office. John has been involved with the design and construction of excavation support, underpinning, micro piles, macro piles, secant pile walls, auger cast piling, ground improvement, and driven piling projects, mostly in the private sector.
He is also involved in the research and development of drilling techniques and the procurement of equipment and tooling to help keep Keller an innovator and ahead of the competition. John is a licensed Professional Engineer in the State of New York and the State of New Jersey. He has a Bachelor of Science degree from Manhattan College and a Master of Engineering degree from Cornell University. Outside of Keller, John is currently the Secretary of the Board of Directors for the ADSC Northeast Chapter and is a past Chairperson for the ASCE Geo-Institute for the Met Section.
Sources/References:
Keller North America
Connect with John R. Grillo, P.E. on LinkedIn
This Episode Is Brought to You by the Following Sponsors:
Menard Group USA

Do you have projects where you are faced with building on soft or loose ground? Does it seem like all of the good sites are taken and you are always building on poor soils that are a challenge for conventional foundation approaches? Menard may be able to help! As a specialty ground improvement contractor, Menard works nationally and internationally providing design-build ground improvement solutions at sites with problematic soils. Menard's techniques include Controlled Modulus Columns, wick drains, earthquake drains, vibro stone columns, dynamic compaction, rapid impact compaction, and soil mixing. Typical projects include warehouses, buildings, material storage piles, processing areas, embankments, roadways, port facilities, storage tanks, containment structures, and platforms. In many cases, ground improvement is less costly than traditional approaches such as removal and replacement or piling systems. Menard works closely with civil, structural, and geotechnical engineers to minimize foundation costs for wide ranges of soil conditions, structure types, and loading conditions. To learn more about Menard Group USA, or for help on your next project, please visit www.menardgroupusa.com
Aero Aggregates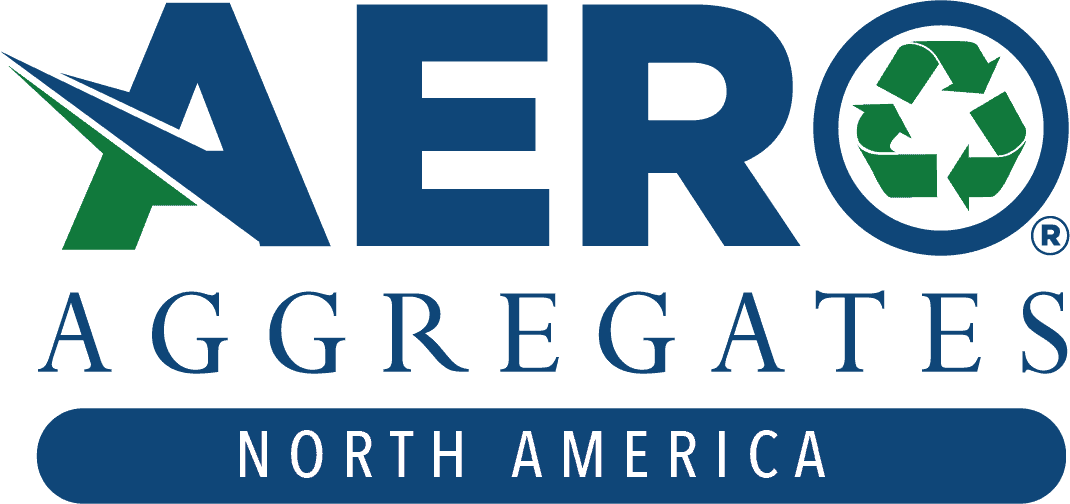 This episode of The Geotechnical Engineering Podcast is sponsored by Aero Aggregates of North America. Aero Aggregates is the first vertically integrated manufacturer of ultra-lightweight foamed glass aggregate in North America made from 100% recycled glass. This sustainable aggregate has bulk densities that are 80% to 90% lower than traditional fill, is free-draining and non-reactive, and has a high friction angle. If your project site is challenged by resiliency concerns, raising grades over soft soils, sensitive utilities, or structures, or the need to reduce lateral loads, foamed glass aggregate can often accelerate construction, reduce project costs, and offer green credits for LEED and ENVISION programs. Visit https://aeroaggregates.com/ to learn about this unique construction material.
Please leave your comments or questions in the section below on ground improvement techniques that has worked well for your company.
To your success,
Jared M. Green, P.E., D.GE
Host of The Geotechnical Engineering Podcast