Podcast: Play in new window | Download | Embed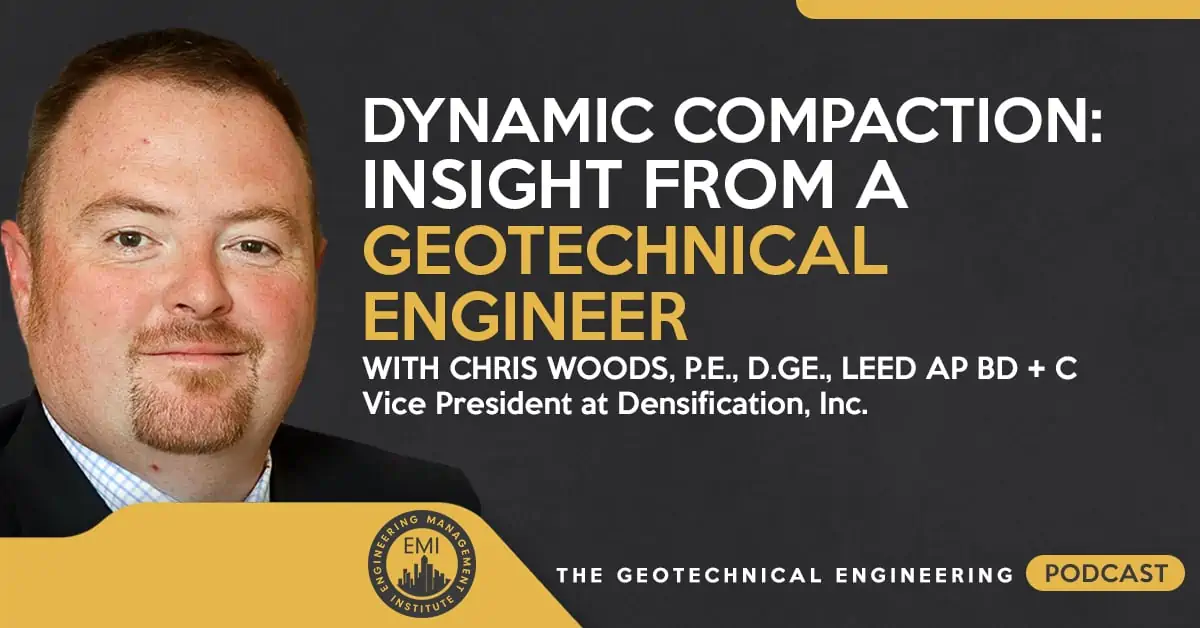 In this episode, we talk to Chris Woods, a geotechnical engineer with over 20 years of project-related experience throughout the continental United States, and Vice President for the Virginia-based dynamic compaction specialty contractor, Densification, Inc. about the importance of industry involvement and relationships in construction, transitioning from consultant to a contractor, and the applicability of dynamic compaction.
Engineering Quotes:


Here Are Some of the Questions I Ask Chris Woods:
What does a close working relationship between a client and contractor look like, and how do you keep a close working relationship with clients and have them call you again for another project?
What made you decide to transition from consultant to contractor, and how has this been different for you in your career?
Why is it important for geotechnical engineers, or even students, to get involved in industry organizations?
Can you briefly explain what dynamic compaction is?
What is the purpose of the compaction test?
Which soil is suitable for dynamic compaction?
Where will dynamic compaction work, and where will it not work?
What advice would you give someone wanting to pursue a career like yours?
Here Are Some of the Key Points Discussed About Making Transitions in Your Career and Dynamic Compaction:
The engineering industry is entirely about relationships. Relationships with contractors are the same thing as the relationships you have with anyone else involved in a project. The engineering role in the relationship with a contractor is still to solve problems. Always advise your clients — maybe there is another approach to the project they should look at, or another contractor is more suitable for the job that needs to be done.
You are pressured as a contractor by needing to get jobs, to get the jobs done, and then getting paid for doing the jobs. As a consultant, you get exposed to many kinds of projects and technologies, which gives you a lot of experience and a broader knowledge base that helps you to be a much more effective contractor.
It is important to get involved in industry organizations as early in your career as possible because networking, building relationships, getting opportunities, and learning what other people are doing will always be a benefit to you. You can use your network as a resource to further help your client with projects where they have a specific need that you cannot fulfill for them. Try referring them to someone in your network, and then that person in your network will more willingly refer clients to you in the future.
Dynamic compaction is a brute force method of ground improvement. Cranes hoist up large weights of up to 20 tons and then repeatedly drop them to produce high energy to the ground to compact a loose or uncontrolled soil mass. Most of the jobs consist of densifying granular uncontrolled fills. Before dynamic compaction is considered for a site, all subsurface information needs to be supplied, as well as a Google Earth address so that the surroundings can also be evaluated for construction-related vibrations.
There is a lot of data that has been collected over the years for comparison to compaction tests. After the results are compared, the decision to continue with dynamic compaction is based on experience, gut feel, and if the surrounding area is suitable for the construction vibrations. You need to adjust your dynamic compaction program as it is being performed to see good results in the field. Ultimately, the post-test will not have any surprises and can be used as proof and report that the job was carried out successfully.
Dynamic compaction needs to be focused mainly on granular soils, uncontrolled fills, and mine spoils. Soft clays and organics are not suitable for the process. Additional measures need to be implemented when working with groundwater, such as lowering the level before compacting and adding fill to build up and gain separation.
If you are thinking of following this kind of career, you need to get as much time in the field as possible to gain the experience to become a successful consultant or contractor. You need to see projects that go as planned, but also use the projects that seem to be failures to get experience in how things work. Once you have built up this experience and knowledge, you will know where your career path is taking you.
More Details in This Episode…
About Chris Woods, P.E., D.GE, LEED AP BD+C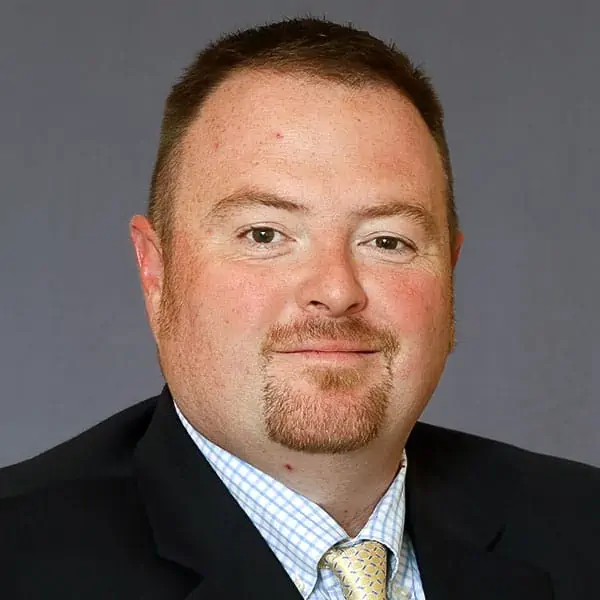 Chris Woods is Vice President for the Virginia-based dynamic compaction specialty contractor, Densification, Inc. Before joining Densification, Chris spent over 13 years as a geotechnical consultant practicing throughout the Eastern Seaboard of the United States, as well as Southern Asia. Chris earned his Bachelor of Science in Civil Engineering Degree from Purdue University and his master's degree in Geotechnical Engineering from Virginia Tech. Chris' project experience ranges from large-scale retail developments, schools, and government facilities to high-rise residential and office structures, arenas, stadiums, and waterfronts. His geotechnical consulting experience includes the design of shallow and deep foundation systems; evaluation of earth slope stability; design of retaining walls; design of ground improvement programs; geotechnical instrumentation monitoring, and extensive construction oversight.
Sources/References:
Densification, Inc.
Connect with Chris Woods on LinkedIn
How to Pass Your FE Exam
How to Pass Your PE Exam
Please leave your comments or questions in the section below on making transitions in your career or dynamic compaction.
To your success,
Jared M. Green, P.E., D.GE
Host of The Geotechnical Engineering Podcast