Podcast: Play in new window | Download | Embed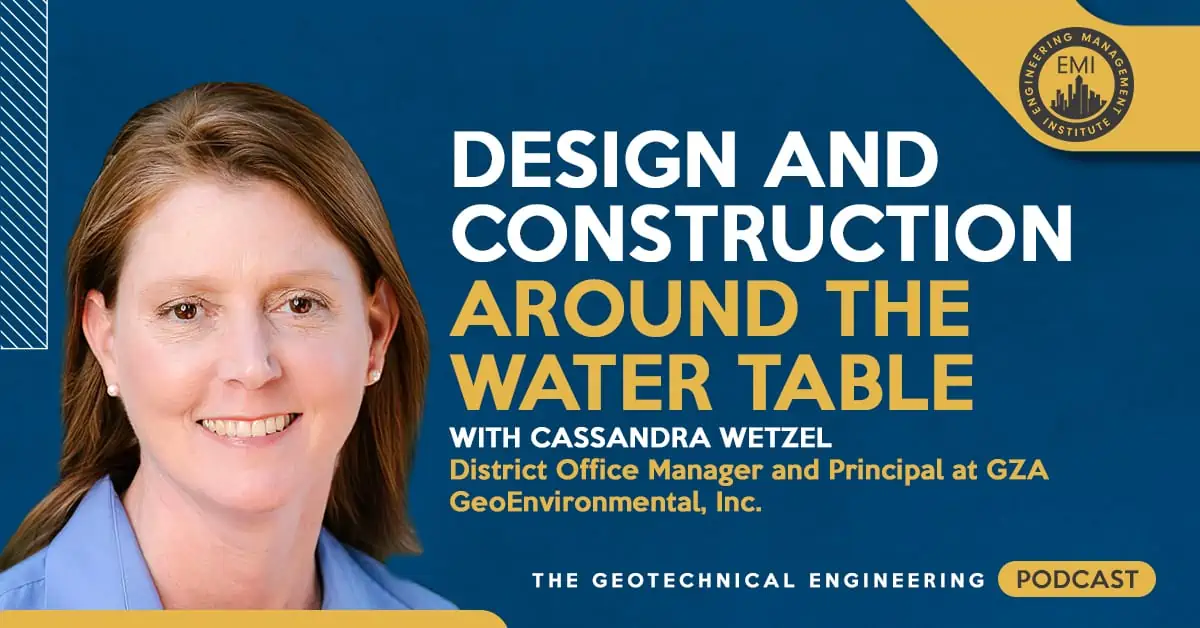 In this episode, we talk to Cassandra Wetzel, the District Office Manager and Principal at GZA GeoEnvironmental, Inc., about design and construction around the water table. She describes what the water table is, discusses water table considerations for design and also some of the factors you must consider with soil or when working with rock during construction around the water table.
Engineering Quotes:


Here Are Some of the Questions We Ask Cassandra:
What is the water table?
What are some of the water table considerations for design during construction that you must consider?
How do you know where the water table is?
What are some of the factors you must consider with soil or when working with rock during construction around the water table?
What does the geotechnical engineer need to review, identify, and consider when making recommendations?
Do you have any advice for our listeners out there who are considering a career in geotechnical engineering?
What options are available during construction?
Here Are Some of the Key Points Discussed About Design and Construction Around the Water Table:
The water table is the elevation of a stabilized water body encountered below the ground surface. The water tries to balance itself at elevation zero. Sometimes some barriers inhibit the water from doing so. Regardless of what elevation you are working at, at some depth below the ground surface, you know you will be encountering stabilized water. If there is a varying water table across a construction site, it is called a hydraulic gradient. The speed at which this water is moving can change and will have an impact on your design.
When dealing with a water table, you need to keep these considerations in mind:

During the design process, you must ask many questions to ensure the design will suit the water table appropriately.
Is it a hydraulic gradient or a stabilized groundwater table?
Is the water perched above something like bedrock?
Will the water table level change throughout the year?
Is it well below the proposed construction work and will never be encountered by the contractor during construction?

To determine where the groundwater table surface is, you need to use soil boring, test pits, and the installation of temporary or permanent observation wells. It is important to understand the current elevation of the site and compare it to the proposed gradings and elevation of the site as well as where you believe the water table is so you can determine if the water table changes across the site.
The groundwater table can have an impact on construction means and methods, like the seasons that contractors can work to get the soils to their optimum compaction levels, or if dewatering systems or soil treatments are needed. These things can influence the proposed completion time of the contractor. The soil in a dry area can seem to be perfect workable soils, but when there is a wet spell, those soils can turn into unworkable soils.
There are a couple of solutions and recommendations when working with soil or rock around the water table. When working in dry conditions, you might need to lime treat soils to reduce water content. You could put in a workable gravel subbase that stabilizes soils for around 6 inches to a foot that creates a short-term stable surface. A de-watering program means installing well pumps in well points to remove the water.
The water table has many different impacts on what we are recommending from a design standpoint. It causes a change in the unit weight, the water causes pressure acting on retaining walls, and it has the potential to affect floods and how we can keep the future structures dry. You need to understand the risks the water table is imposing on construction and how the soils will behave in a saturated state.
There are many ways to keep the groundwater table at bay. Things like concrete cutoff walls, waterproofing products, French drains, sump pumps, and secondary pumping systems are used.
Geotechnical engineering is a very hands-on field that allows you to see many different projects with many challenges. While you are educated and trained to understand different aspects of a particular project, you need to keep in mind factors that could influence your design that you do not have control over. One of the best benefits of being a geotechnical engineer is that you can go out into the field and see your design constructed.
More Details in This Episode…
About Cassandra Wetzel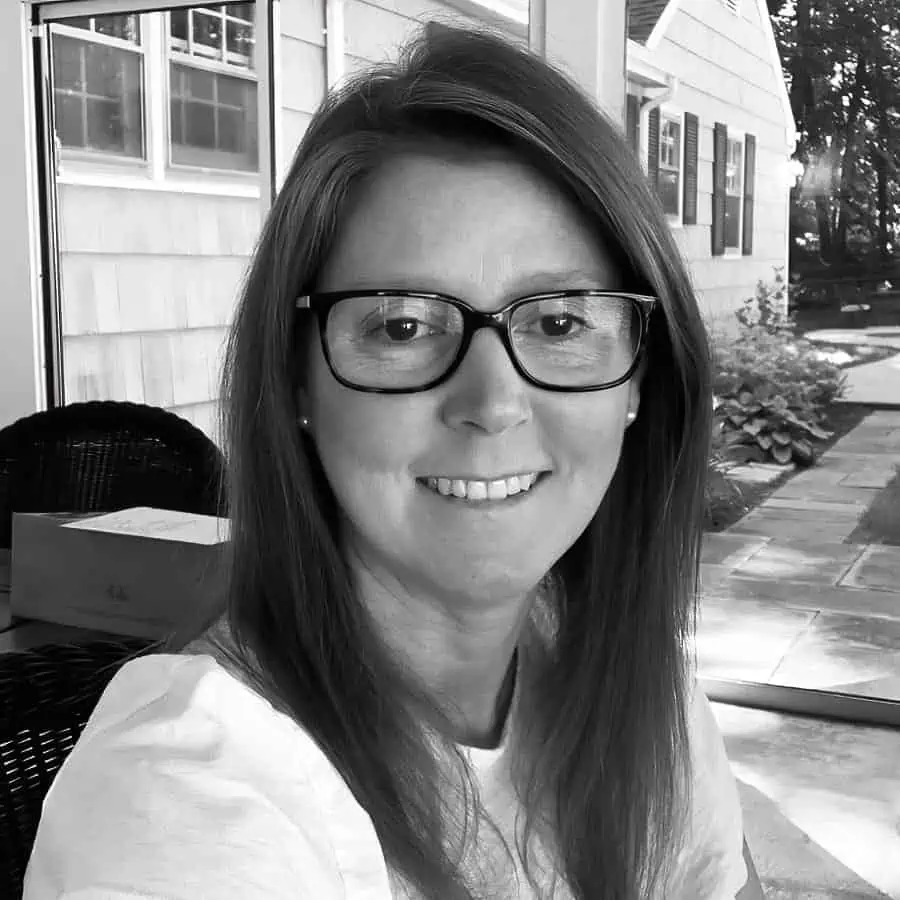 As GZA's District Office Manager and Principal, Cassandra's focus is to go beyond traditional solutions, combining geotechnical and environmental engineering expertise to design and implement complete, multidisciplinary solutions in the architecture, engineering, contracting, and energy client sectors. Serving clients across New England and the Mid-Atlantic, she has played key roles in the design and construction of many marine, highway structures, commercial development, urban building, and power projects.
As an experienced geotechnical engineer with the breadth and depth of knowledge to handle any challenge in our natural and built environment, Cassandra will work with you to identify and deploy a multifaceted, cost-effective solution that will meet your wide range of environmental and construction needs.
Sources/References:
Connect with Cassandra Wetzel on LinkedIn
GZA GeoEnvironmental, Inc.
Please leave your comments or questions in the section below on design and construction around the water table.
To your success,
Jared M. Green, PE, D. GE, NOMA
Host of The Geotechnical Engineering Podcast