Podcast: Play in new window | Download | Embed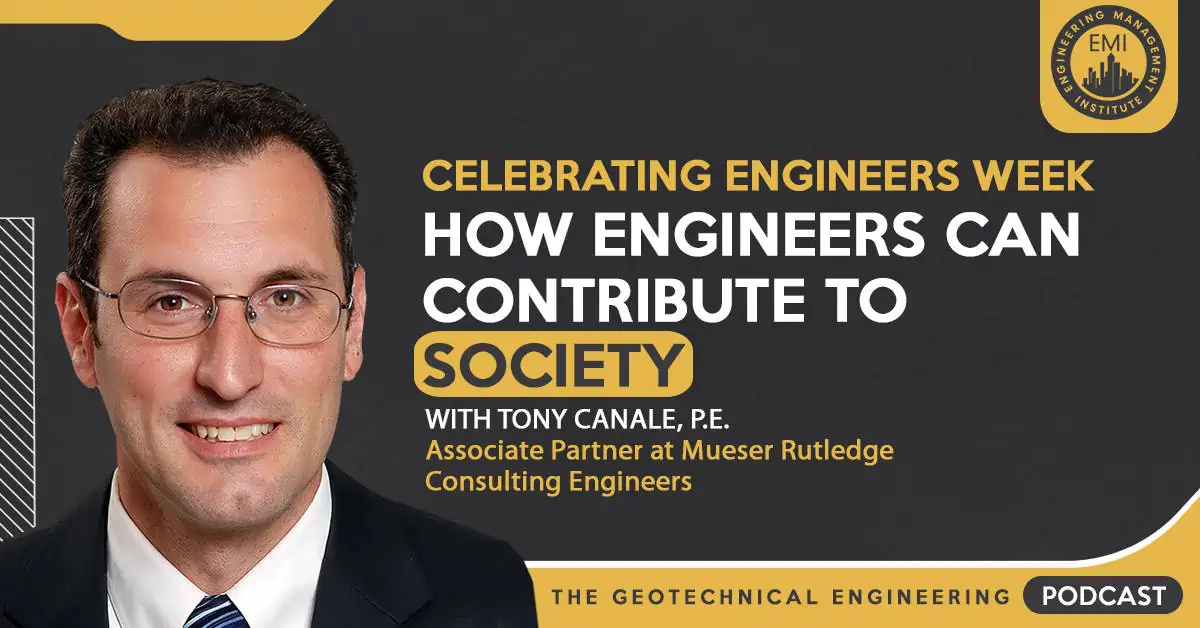 In this episode, we talk to Tony Canale, P.E., an Associate Partner at Mueser Rutledge Consulting Engineers, about the importance of celebrating Engineers Week, engineering education, and the role that engineers play in society.
Please note that The National Society of Professional Engineers (NSP.E.) offers a wide breadth of resources on how you can help spread the word and get involved during Engineers Week. You can visit NSP.E.'s website at discovere.org.
Engineering Quotes:

Here Are Some of the Questions We Ask Tony Canale, P.E.:
Why is it important that engineering is introduced in early childhood?
How can schools promote engineering?
What is Engineering Day?
Engineering is one of the key influences that shape our society. Why are engineering careers important to our society?
How can engineers make a difference and contribute to society by being an engineer?
What advice would you give someone wanting to pursue a career like yours?
Which areas of geotechnical engineering do you focus on?
Here Are Some of the Key Points Discussed About Celebrating Engineers Week, Engineering Education, and the Role That Engineers Play in Society:
Many parents do not understand or know anything about engineering. It is important for the parents, and the kids, to be educated about engineering and what it has to offer. When you see a child solving a problem, whether it be with math or even figuring problems out on their own, it is a sign that engineering could be something that the child is interested in. Exposing people to the vast realm of potential jobs out there is important.
People learn best by doing things and being interactive. Schools should have engineering clubs and engineering contests to help promote engineering to their students.
Engineering Day started with showing the Cub Scouts more about engineering. It was done by taking them to a college and showing them the fluids, solids, concrete, electrical, and mechanical labs. The tour was followed by a bridge contest where each Cub Scout den made a bridge with Popsicle sticks and glue guns. It was a great way to show them the basics of engineering. Engineering Day is held every two years to ensure that the attendees keep their interest and are excited to attend the event.
Engineering careers are important to society because engineering, at its purest, is about problem-solving and making life better for society.
For engineers to contribute to society, they need to be good at what they do. Engineering is a constant learning career, and you need to be up to date on what is going on in engineering.
Younger engineers should take advantage of the forums that the society provides and learn how to be a leader. The engineering field is a field where you are continually building up to something. You need to get the experience and background on every step in your career to move forward, be successful, and then become a leader.
To be a successful engineer, you need to be prepared to put the time and work in, have humility, listen intently, and have your own thoughts. It is good to be independent but, can still take advice from more experienced engineers and leaders. Get involved in larger projects with the intent to learn more, get experience, and see how the projects are rolled out from beginning to end.
Try to get involved with as many different geotechnical engineering types as possible so that you can gain experience on each of them, but ultimately find the area that you are most comfortable and happy to work in.
More Details in This Episode…
About Tony Canale, P.E.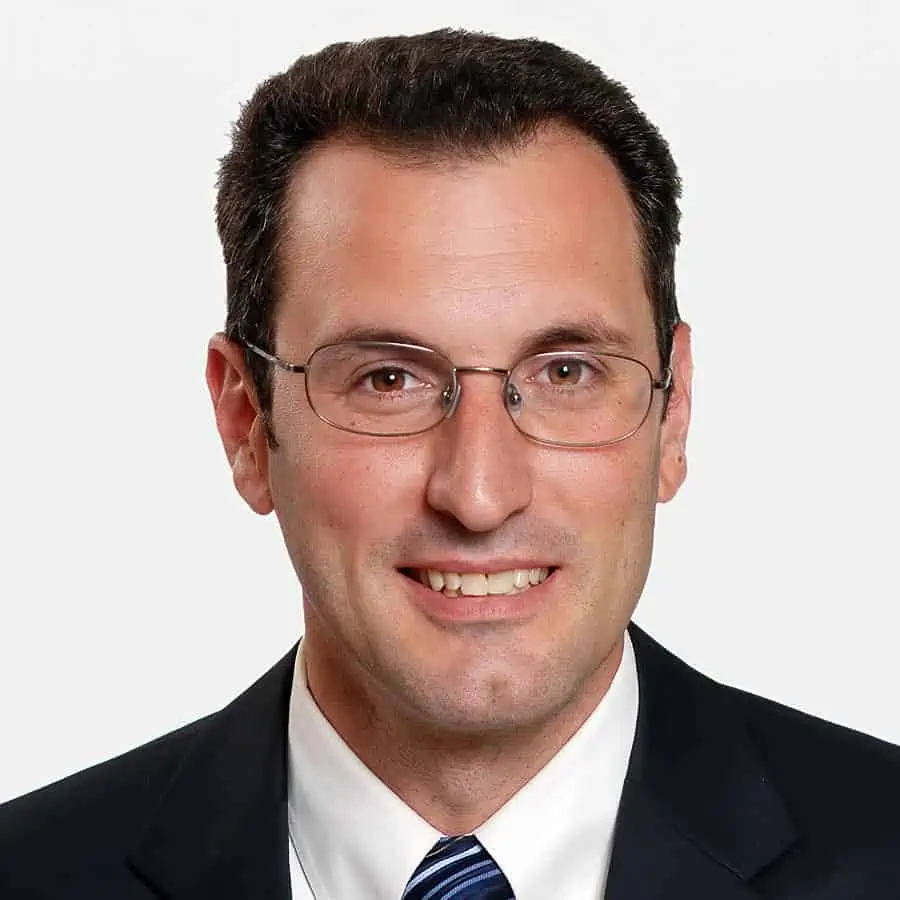 Mr. Canale was born and raised in Yonkers. In his youth, he was introduced to the construction industry by working for his father and uncles, who were local developers. Influenced by a love for the built environment, he pursued the field of civil engineering at Manhattan College and later at Virginia Polytechnic.
He joined Mueser Rutledge Consulting Engineers (MRCE) in 1995 as a Geotechnical Engineer, and was admitted to the Partnership as an Associate Partner in 2015. Mr. Canale is most passionate about engineering education and presenting the field of engineering to universities in the metropolitan area; he participated in the Master of Engineering in Structural Engineering Program at Lehigh University; he is an Adjunct Professor at Manhattan College where he and other MRCE senior staff members present a 15-week graduate-level course on Foundation Engineering; and he initiated "Engineering Day," a hands-on learning event for Cub Scouts and Boy Scouts held every two years at Manhattan College; and he has initiated MRCE field staff training and innovated several proprietary instruments for MRCE field engineers. Mr. Canale also worked on many high-profile projects, proving himself to be a top professional in the field of geotechnical engineering, including both the Mario Cuomo Bridge (Tappan Zee Bridge Replacement) and Citi Field, home of the NY Mets, among others.
Sources/References:
National Society of Professional Engineers – NSP.E.
DiscoverE
MRCE
Connect with Tony Canale, P.E., on LinkedIn
Please leave your comments or questions in the section below on why celebrating engineers week, and engineering education is important to you.
To your success,
Jared M. Green, P.E., D. GE, NOMA
Host of The Geotechnical Engineering Podcast