Podcast: Play in new window | Download | Embed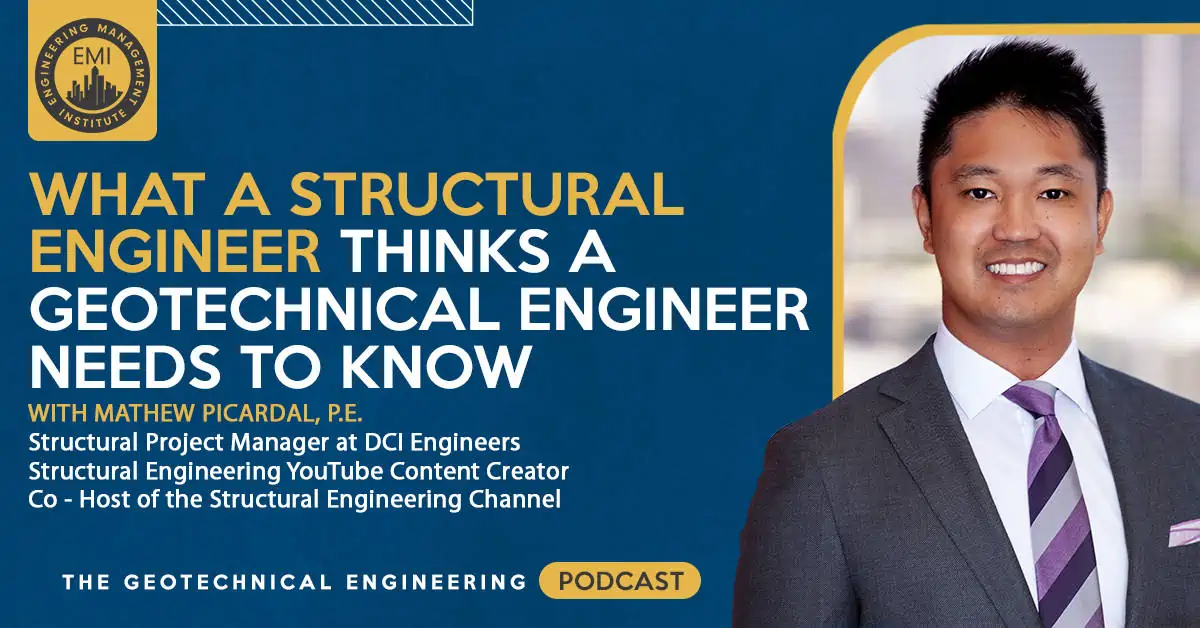 In this episode, I talk to the co-host of The Structural Engineering Channel, Mathew Picardal, P.E., about what he, as a structural engineer, thinks a geotechnical engineer needs to know, and how geotechnical and structural engineers collaborate.
Engineering Quotes:


Here Are Some of the Questions We Ask Mat:
What does a structural engineer do, and what areas of work are they involved in?
How can a graduate student choose between structural engineering and geotechnical engineering as a career?
If a new developer thinks they only need an architect, how would you convince them that they also need a structural engineer?
There are many differences in the day-to-day approach to modeling structural and geotechnical behavior. Is there a way to identify these differences so that structural and geotechnical engineers can move toward a more integrated approach during projects?
What role does communication play between geotechnical and structural engineers, and how do you think engineers can improve their communication skills between geo and structural engineers?
Do you have one secret or tip that you think geotechnical engineers may not know about structural engineering?
What can we expect of structural engineering in the future?
Here Are Some of the Key Points Discussed About What a Structural Engineer Thinks a Geotechnical Engineer Needs to Know:
Structural engineering is like a human body. The architect has the overall vision and the function of it. The structural engineer then designs the skeletal system to support the body and adds the strength to withstand any forces inflicted on it. The mechanical, electrical, and plumbing are like the cardiovascular and nervous systems of the body. Geotechnical engineers are the foundation of the body — the feet.
Structural and geotechnical engineers come together to discuss how to best support the structures. Structural engineers need to know what kind of soil they are building on because you need different foundation systems for all different soils.
For graduate students to decide between structural engineering and geotechnical engineering as a career, they should first look at which projects they enjoy doing most. If you want to learn all that you can about a subject, this means that you like that kind of engineering. You can then talk to a professional or ask for information or interviews on LinkedIn. Many professionals are willing to give you this information because they were also students before. Go to professional associations to find out more about each profession. These organizations are volunteer organizations, and they want to help students.
Engineers do a better job of showing the developer how they would add value to a project. Many different materials and techniques can make a project more efficient and cost-effective.
Structural engineers and geotechnical engineers have different procedures for modeling. To integrate them on most projects, the communication between the two needs to be on par. It will help to provide more effective solutions for any technique requests or problems that could arise. It can be an iterative task to get both models to have the same readings and are effective on larger projects.
Structural engineers appreciate good Geotechnical reports that are clear and tell them what they need to know.
There is a lot of dependence on software in the structural engineering industry. It does not mean that you will not get hired because you do not know a particular software. If you know the fundamentals of engineering, then you can learn any software by reading the manual. There will be a lot more automation and computer-based designs in the coming future. Structural engineers and geotechnical engineers need to evolve with this technology. Engineers need to go back to the fundamentals so that they can know if their fancy piece of software is giving them the correct information or not. It is dangerous if you cannot anticipate what the software should be giving you.
More Details in This Episode…
About Mathew Picardal, P.E.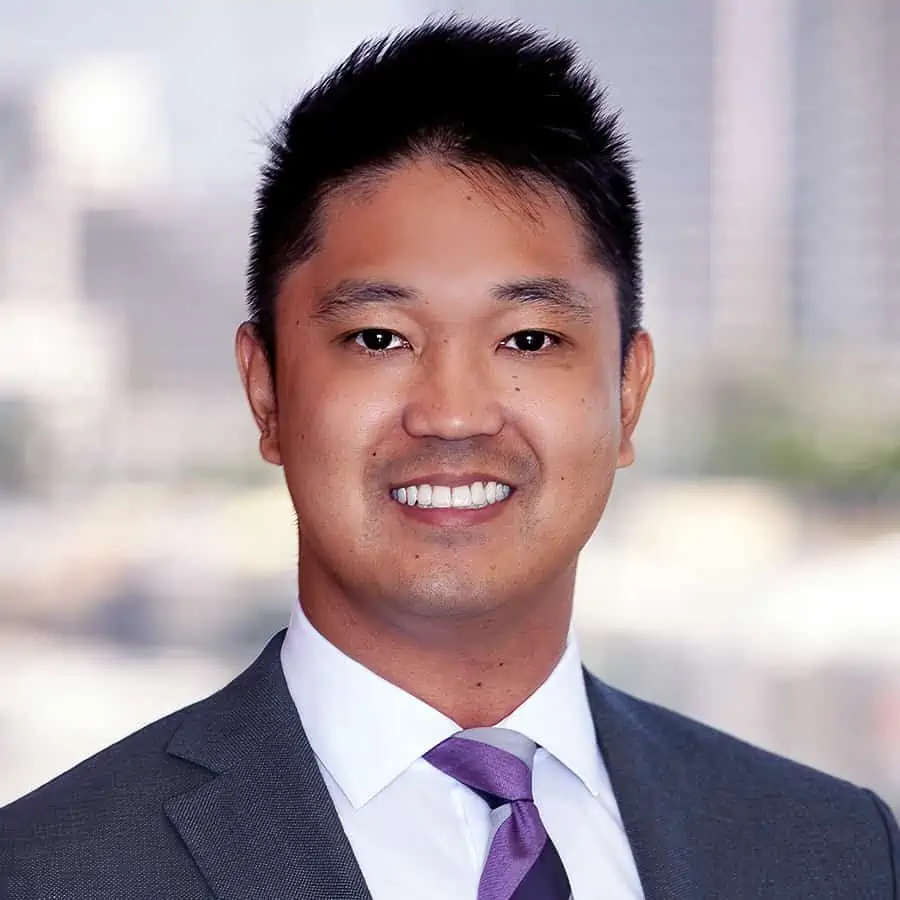 Mathew is a Structural Project Manager at DCI Engineers and a Structural Engineering YouTube Content Creator (40,000+ subscribers, 1.5 million+ views). His project portfolio includes designing podiums, commercial, office, retail, mixed-use, hospitality, residential, religious, and K-12 projects. His knowledge of wood, concrete, steel, and preferred construction techniques allows him to help clients meet their objectives by providing solutions that are efficient, practical, and profitable. Through Mathew's YouTube channel, he helps young structural engineering students and professionals learn about the technical and business skills required to design projects and the soft skills necessary to communicate their solutions and manage people and projects.
Sources/References:
Structural Engineering Channel podcast
DCI Engineers
ASCE
YMF
Mat Picardal YouTube Channel
Connect with Mathew Picardal, P.E., on LinkedIn
Please leave your comments or questions in the section below on what you think a geotechnical engineer needs to know about a structural engineer.
To your success,
Jared M. Green, P.E., D. GE, NOMA
Host of The Geotechnical Engineering Podcast