Podcast: Play in new window | Download | Embed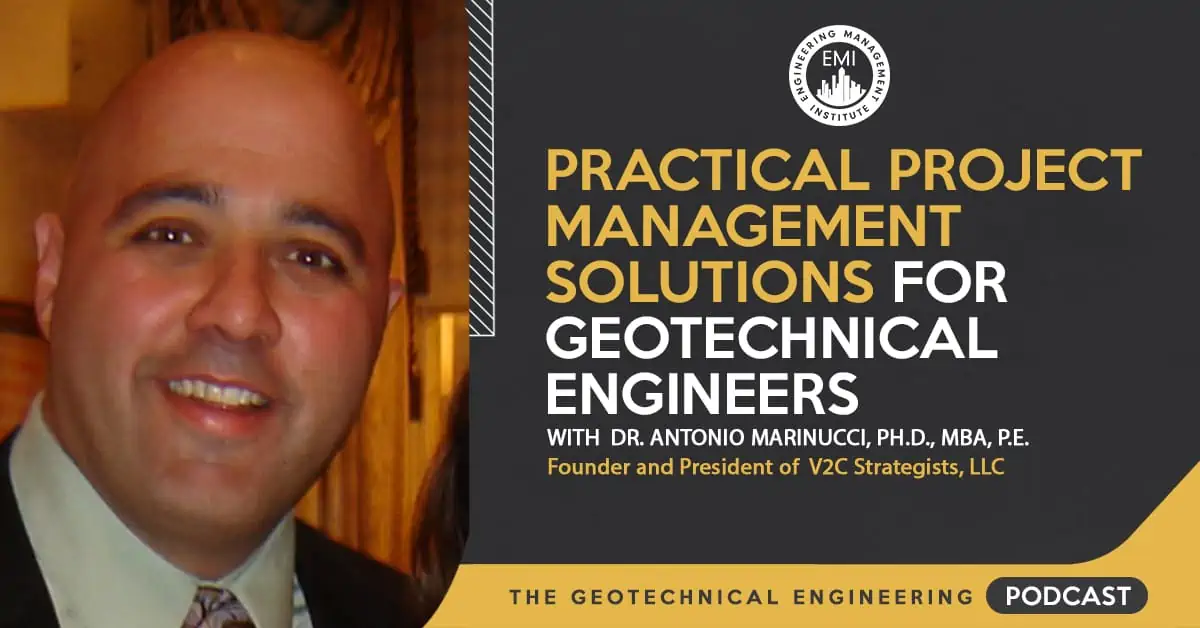 In this episode, we talk to Dr. Antonio Marinucci, Ph.D., MBA, P.E., the founder and President of V2C Strategists LLC, about practical project management solutions for geotechnical engineers.
Engineering Quotes:


Here Are Some of the Questions We Ask Antonio in This Episode:
What are some of the benefits for engineers to develop their project management skills?
How does someone get experience in project management solutions?
Can you give us an example of a time you had to act fast to avoid a crisis?
Is there a particular geotechnical project that you worked on in your career that stands out to you that you would like to share with the audience?
How has having an MBA and a Ph.D. in engineering benefited or affected your career?
What is the benefit or importance of being engaged in technical and professional organizations, and how can it benefit geotechnical project managers?
What benefit have you seen from publishing research and case studies and presenting them to others, especially internationally?
Given the typical daily demands of the workplace, what motivated you to be an instructor for the National Highway Institute and the university level?
What advice can you give geotechnical engineers out there working on large geotechnical projects?
Here Are Some of the Key Points Discussed About Practical Project Management Solutions for Geotechnical Engineers:
There are many benefits to developing your project management skills. Project management drives everything in a project, such as the decisions, risk, human resources, capital expenditure, and much more. Keeping all of the different aspects of a project on schedule is key to the success of the project. Your project management skills play a crucial role if you want to continue growing in an organization or move between organizations.
There are many online learning programs that you can enroll in to grow your project management skills. Things like getting involved with associations, having a good mentor, and being involved with what is going on in the organization are all ways for you to grow your project management skills.
To avoid a crisis, you need to be truthful and respectful with your clients. Answer their questions even if you know they will not react well to them. You need to understand their position and explain why certain things are happening and what needs to be done. This kind of conversation can teach you how to structure your approach to your client. Keep in mind how you can deal with emotions and different cultures in your approach. Mannerisms, tone, language, respect, and even knowing when to take a short break are all ways that can help you in your approach. Do not approach your client with a problem if you do not have three possible solutions. It will help you to think through the situation and not rush in with the first solution that comes to mind.
If anyone comes with a proposed solution to a problem, even if it will not work, see if there is any part of it that can be used. Working on large projects will teach you far more about the industry in a couple of years than you would learn in five years in a business school. You can learn from every individual who is working on a project. Sometimes things get through the system, even for people who are well advanced in their careers and listening to individuals can help to identify the problem areas.
Having an MBA and a Ph.D. is like looking at a ball from different ends of the poles without having conflicting interests or viewpoints. It can open your eyes to many things. It will change how you do things when working with different departments in your organization. It is like putting the technical side in the Ph.D. and expanding the way you think and ask questions. It is a very completing thing to do, and they balance each other out.
The benefit or importance of being engaged in technical and professional organizations is plentiful. If you are engaged in the company you work for, you must network and market yourself and the corporation or organization. You learn from the people who are already doing it and pushing for something better. You meet new groups of people and even potential clients. You get the chance to work with highly experienced people and can even benefit from them if they need your expertise. You can help and mentor newcomers in the industry to move through the system. It will help you to improve your public speaking skills and interact with diverse groups of people.
Publishing research and case studies is a good marketing strategy that conveys what you have done and worked on. You learn how to communicate what you know to people who do not have any understanding of something. The better you can communicate in a verbal or written sense, the further you can go in your career.
To be an instructor at the university level, you need to learn in-depth what you are talking about. You must understand it and be able to communicate it to people with different experience levels. You must have excitement in working with people and want to share what you know with them.
When working on large projects, you must think practically and critically, be economical, continue learning, ask questions, keep on top of advancements and innovations, and be respectful and humble. Visit the sites because there is so much to learn from the people working on the sites. If you can understand more than your piece in the projects, the more valuable you become to the company or organization you work for.
More Details in This Episode…
About Dr. Antonio Marinucci, Ph.D., MBA, P.E.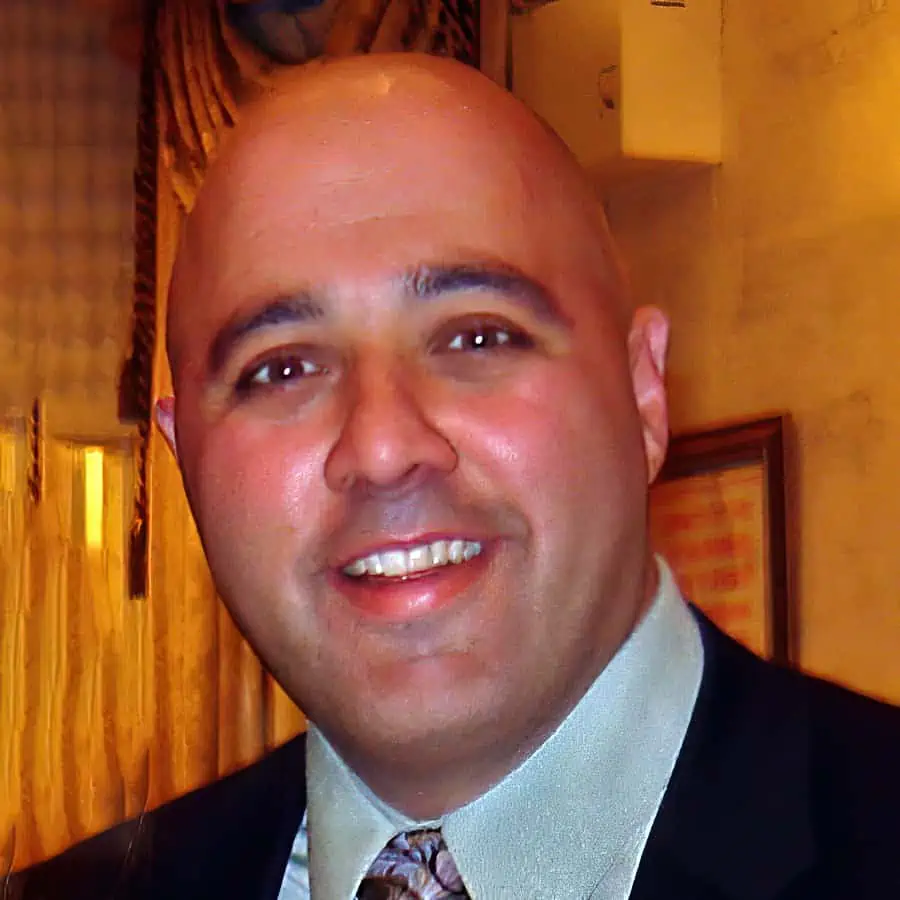 Dr. Marinucci has 25+ years of progressive experience in the civil and geo-structural design-construction industry. He provides services and practical solutions to engineering, business, risk, legal dispute, and technology concerns facing clients in the engineering and construction, transportation infrastructure, and capital development sectors. He is licensed in 14 U.S. states and Washington, D.C., is an instructor for the FHWA National Highway Institute, and is an active member of numerous professional organizations, technical committees, and various practical research efforts. Dr. Marinucci has co-authored more than 50 peer-reviewed technical publications.
Books Mentioned in This Episode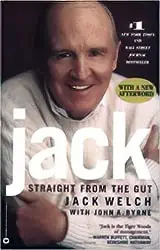 Sources/References:
V2C Strategists, LLC
Connect with Dr. Antonio Marinucci, Ph.D., MBA, P.E., on LinkedIn
Please leave your comments or questions in the section below on practical project management solutions for geotechnical engineers.
To your success,
Jared M. Green, P.E., D.GE, NOMA
Host of The Geotechnical Engineering Podcast