Podcast: Play in new window | Download | Embed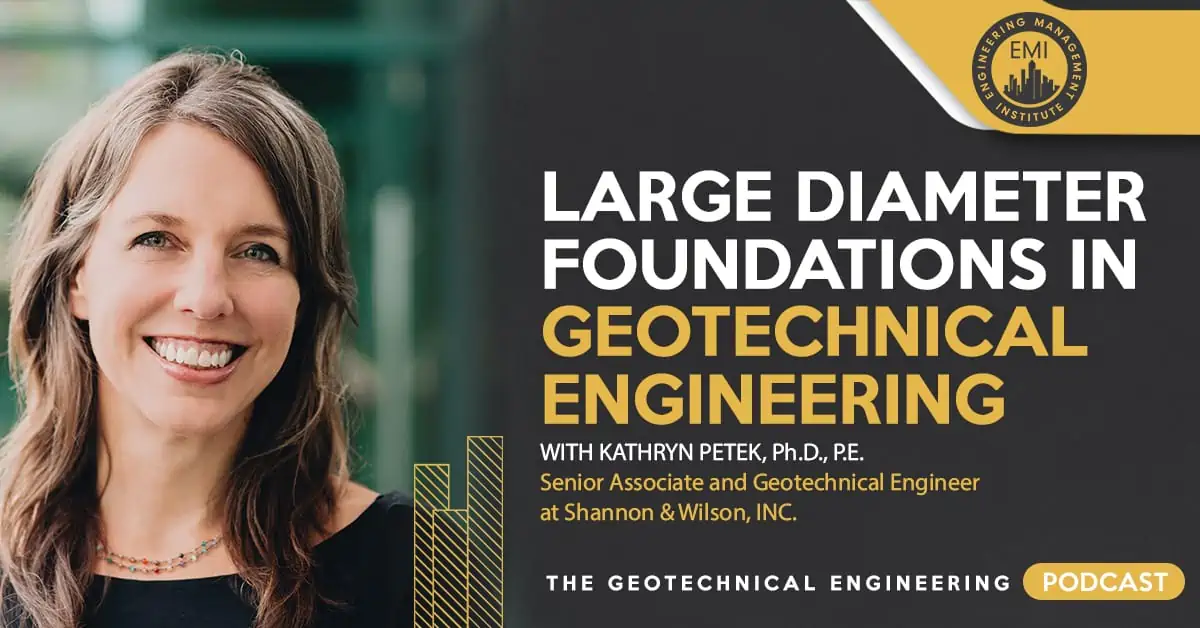 In this episode, I talk to Kathryn Petek, Ph.D., P.E., a senior associate and geotechnical engineer at Shannon & Wilson, Inc. in Seattle with nearly 20 years of experience in design, construction, and research about large diameter foundations.
Engineering Quotes:

Here Are Some of the Questions We Ask Kathryn:
What would you say to a student who is feeling very uninspired?
What is a large diameter shaft?
Tell us more about the FHWA research project you conducted and the outcome reached.
Are large diameter foundations used worldwide or only in select countries?
What are some of the challenges and considerations with large diameter foundations?
What advice can you give the listeners out there who would like to pursue a career like yours?
Here Are Some of the Key Points Discussed About Large Diameter Foundations in Geotechnical Engineering:
You will not be spending your career behind a desk or calculator. Geotechnical engineering is a lot more creative and interactive than most students realize. Many opportunities can build on your strengths and make your career fit for yourself.
Large is relative to the project you are working on. In some projects, shafts of approximately 10 to 12 feet in diameter are large. Roadway projects with open-end driven piles greater than 30 inches are large. Projects with closed-end piles wider than 24 inches are large. The size of the shafts and piles is determined by how much capacity is needed.
Large open-end piles are increasingly used in transportation infrastructure projects because they have a high load-bearing capacity, can sustain high lateral loads, have significant flexural resistance, and a substantial unsupportive length. There is a lot of uncertainty in large diameter open-end piles. There was a lot of load testing done in the past on small diameter foundations, but there was a period when it seemed that load testing stopped. These old design methods had questionable applicability to large diameter foundations. Many of the static design methods do not address pile plugging. The fundamental nature of large open-end piles is not well understood or captured in the design guidance.
Large diameter open-end piles encompass not only the steels piles but also the concrete cylinder piles. In the FHWA research project, a large mass of existing load test data was collected and used to build a load test database. This database is available as a free download for other engineers to use. This data was used to evaluate existing static design methods. The goal of the research was to bracket the problem of large diameter open-end pile plugging and develop useable guidance for the design of large diameter open-end piles. The recommendations derived from the research are currently being worked on to get them implemented in the AASHTO code.
Large diameter foundations are used in the offshore industry for several decades until the last 15 to 20 years. They are now widely used in transport infrastructure projects and anywhere where the need for them arises.
If you are looking for a career in large diameter foundations, look for a company that has vast technical expertise working for them. Engineering is a very experience-based field. With each project that you work on, you learn something new. Having the opportunity to work on a wide variety of projects will help you get more tools in your toolbox. Having expert colleges to get input, advice, and help from is the perfect way to learn and broaden your experience. Seek out projects, people, and opportunities that will help you grow in your career.
More Details in This Episode…
About Kathryn Petek, Ph.D., P.E.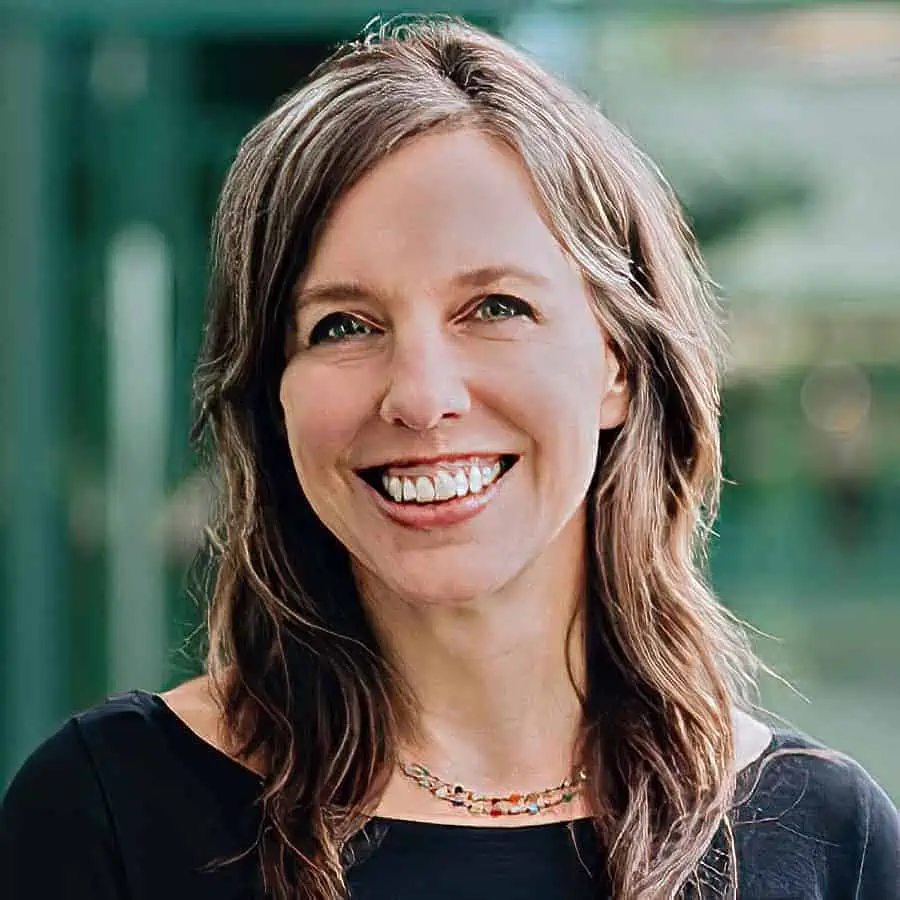 Dr. Kathryn Petek, Ph.D., P.E., is a professional engineer and project manager for geotechnical engineering projects with over 17 years of experience in design, construction, and research. Kathryn utilizes her technical expertise, practical engineering, and management skills to deliver projects that balance cost, constructability, and schedule. Kathryn has led numerous transportation infrastructure projects related to bridge widening and replacement as well as with roadway widening and improvement.
Click here to read her full bio.
Sources/References:
Shannon & Wilson, Inc.
FHWA Deep Foundation Load Test Database
AASHTO Codes
This Episode Is Brought to You by Menard USA

Menard USA is a specialty ground improvement contractor that works nationally providing design-build ground improvement solutions at sites with problematic soils.
Menard works closely with civil, structural, and geotechnical engineers to minimize foundation costs for a wide range of soil conditions, structure types, and loading conditions. To learn more about Menard Group USA, or for help on your next project, please visit https://www.menardgroupusa.com/.
Please leave your comments or questions in the section below on large diameter foundations in geotechnical engineering.
To your success,
Jared M. Green, P.E., D.GE, NOMA
Host of The Geotechnical Engineering Podcast