Podcast: Play in new window | Download | Embed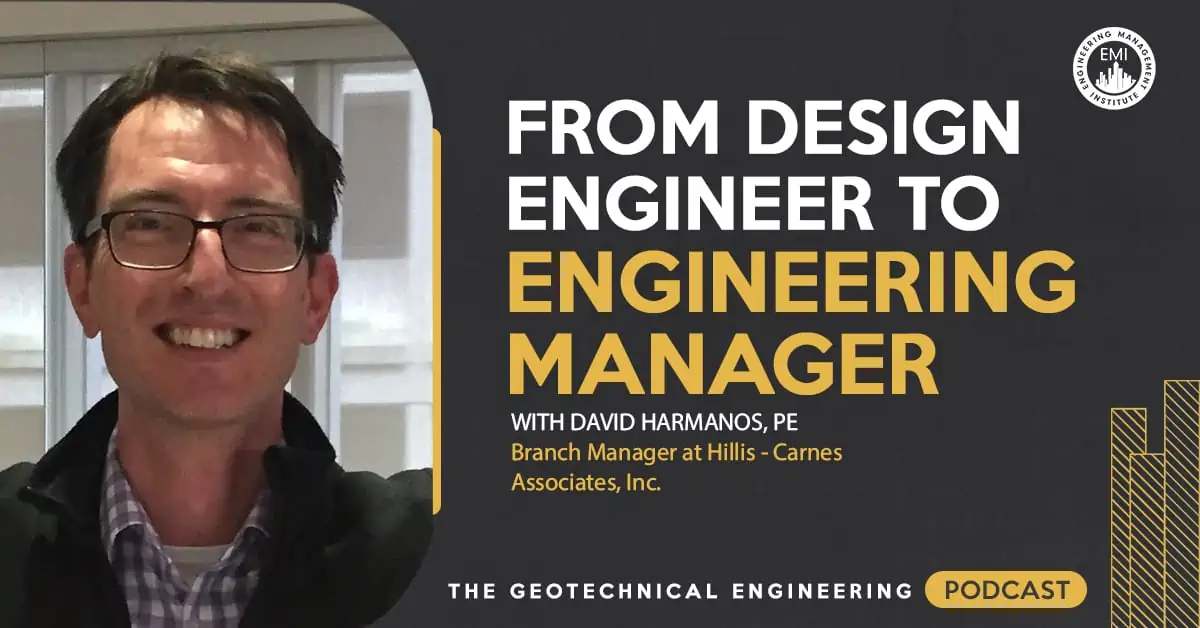 In this episode, we talk to David Harmanos, PE, Geotechnical Engineering Manager at Hillis-Carnes Engineering Associates, Inc., about transitioning from design engineer to managing a group of people.
Engineering Quotes:


Here Are Some of the Questions We Ask David Harmanos, PE:
How has transitioning from design engineer to managing a group of people been for you?
What has helped you to improve your people management skills?
What do you think makes a good branch manager?
Do you have any protocols in place that you use to get to know the people you work with?
What advice would you give geotechnical engineers that are planning to transition towards management?
Here Are Some of the Key Points Discussed About Going From Design Engineer to Geotechnical Engineering Manager:
The path of growing yourself from a design engineer to a geotechnical engineering manager can be a slow and gradual process. The first step you should take is to get your PE license. Always embrace opportunities where you will be managing and training people. It will help you to build your experience in working with people. Take slow steps while you continue progressing and building teams.
On the job learning for people management is a great way to get a foundation for your experience. Take a course, like the Engineering Leadership Accelerator (EMA) – People Skills Course, that will help you change your way of thinking about how you lead people and how you are progressing. Never stop learning, listen to many podcasts, and read about people management.
Look how leaders lead people and take note of what they do well. It will help you get a more well-rounded approach when you need to use your people skills as a geotechnical engineering manager. Adjust your people skills as you learn from your notes along the way and try to model them with your leadership style and your team.
A good geotechnical engineering manager puts his people first. You must believe in a strong culture and build your team on supporting each other. Recognize achievements in your weekly meetings. It will show that everyone is working hard and working toward the same goal. Do not take credit for anything as an individual, but include your team when credit is given because it is ultimately their work that achieved it. Lead with humility and use your experience as much as possible.
Get to know the people in your team on a personal level by having a few conversations with them. Show interest in your team members individually, check in with them often and ask if there is anything you can help them with. Do not hide in your office all day. Let your team see you and interact with you as much as possible. Being there for your team is important to them.
At your annual reviews, end off by asking what you can do better for the individual and what they need to do their job better. You are there to serve your team and help them to perform better.
If you are thinking of becoming a geotechnical engineering manager, you must observe, listen, and take note of things you see leaders doing. You must know how to write and speak to people because communication is vitally important.
Math and science are easy, but if you cannot communicate well, both written and orally, you will not get your ideas across to others. It is easy to communicate when things are going well, but you must know how to communicate the bad things too.
More Details in This Episode…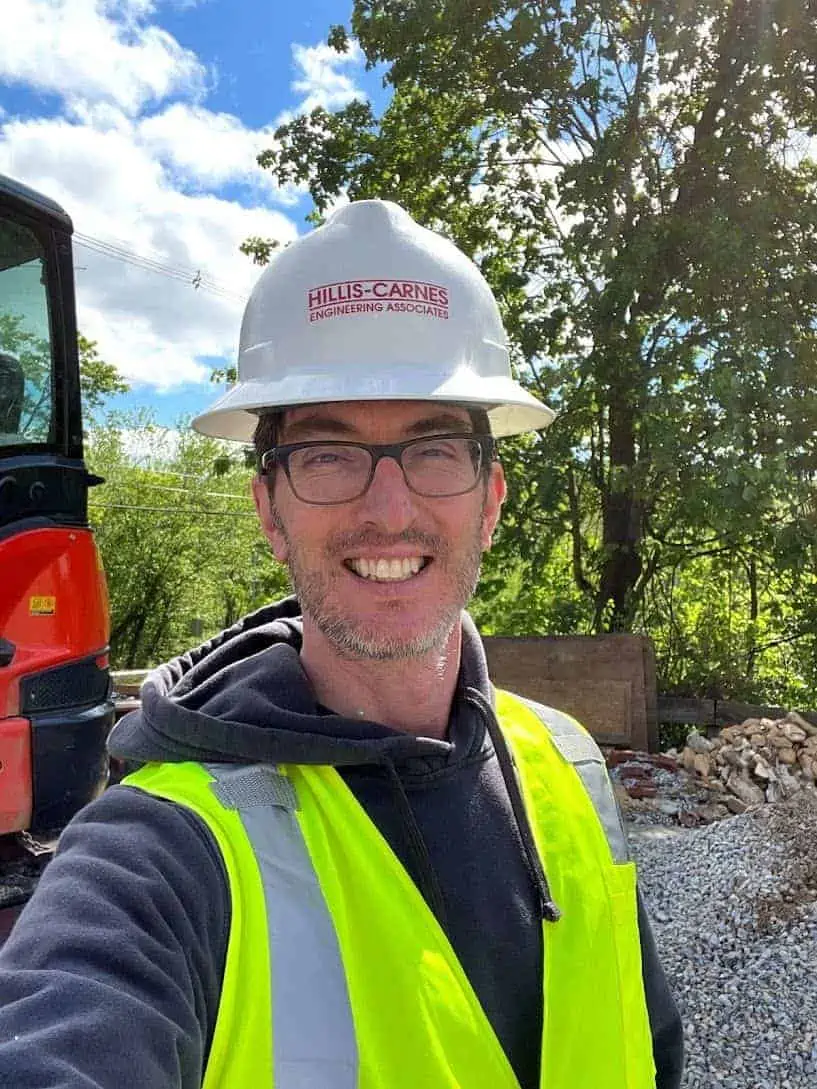 About David Harmanos, PE
David is a Professional Engineer (PE) with substantial experience in project management, sales, marketing, heavy construction, geotechnical engineering, soils laboratory testing, geosynthetics application design, and licensed in PA, DE, MD, NJ.
He specializes in commercial, industrial, and institutional foundation design, retaining wall and steep slope design, sinkhole remediation, landfill design, site work, forensic engineering, expert witness, LEED AP BD+C, and Construction Quality Control/Assurance (CQA/QC)
Sources/References:
Hillis-Carnes Engineering Associates, Inc.
Connect with David Harmanos, PE on LinkedIn
Engineering Leadership Accelerator (EMA) – People Skills Course
Masters of Scale Podcast
How I Built This Podcast
This Episode Is Brought to You by Menard USA

Menard USA is a specialty ground improvement contractor that works nationally providing design-build ground improvement solutions at sites with problematic soils.
Menard works closely with civil, structural, and geotechnical engineers to minimize foundation costs for a wide range of soil conditions, structure types, and loading conditions.  To learn more about Menard Group USA, or for help on your next project, please visit www.menardgroupusa.com
Please leave your comments or questions in the section below on going from design engineer to geotechnical engineering manager.
To your success,
Jared M. Green, PE, D. GE, NOMA
Host of The Geotechnical Engineering Podcast