Podcast: Play in new window | Download | Embed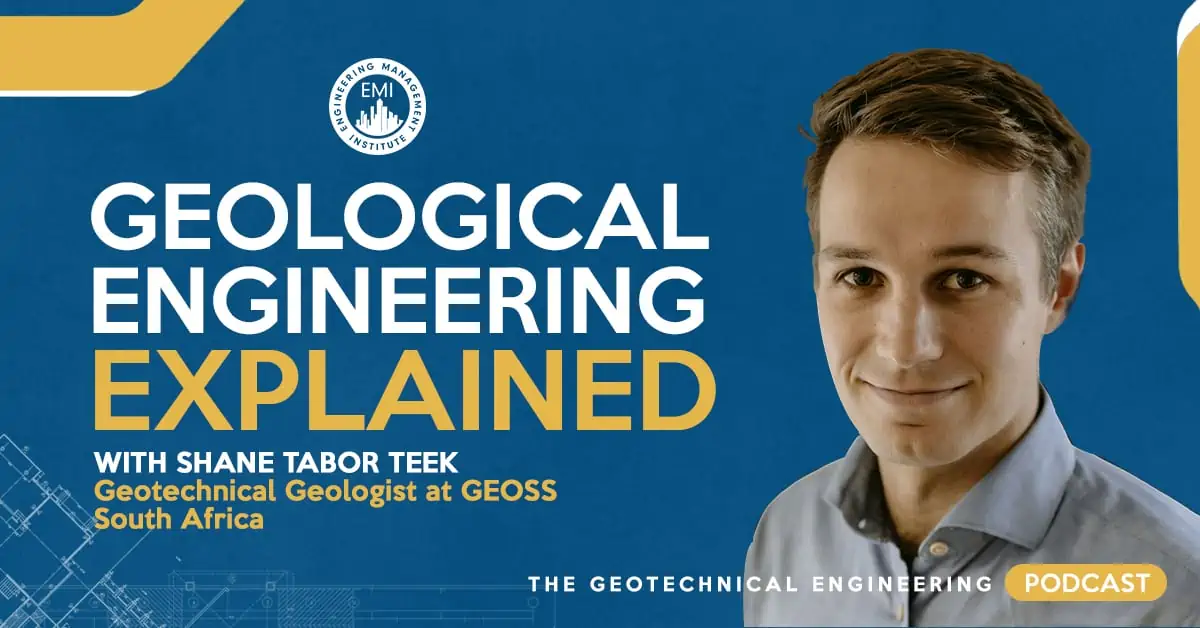 In this episode, we talk to Shane Tabor Teek, a Geotechnical Geologist at GEOSS South Africa, about geological engineering, what it is, and what an engineering geologist does. He also talks about renewable energy developments, and a term that every South African knows, but might not be familiar to others, called "loadshedding".
Engineering Quotes:


Here Are Some of the Questions We Ask Shane:
Can you explain what geological engineering entails and what an engineering geologist does?
What is your favorite part of the job?
Can you tell us about a specific project you worked on that stood out for you in your career?
Can you recommend any books/resources that might be helpful for geologists in their careers?
Do you have advice for any young engineers/geoscientists who are keen to get into engineering geology/geotechnics?
Here Are Some of the Key Points Discussed About Geotechnical Engineering Explained:
An engineering geologist conducts construction site visits and analyzes the soil conditions before any construction is done. They characterize the engineering properties of the subsoils, analyze the drainage, and suggest solutions, and highlight any problems areas from a geoscience geotechnical perspective.
An engineering geologist must like working and solving a diversity of problems. You must be prepared to work on different projects on an almost daily basis.
There are a lot of renewable energy developments that are currently taking place in South Africa. It is because the main electricity supplier is having difficulty with keeping up with the electricity demand of the country. The company has implemented load shedding which is a schedule where different parts of the country's electricity are shut off at different times to decrease the load on the substations. It is a great time for an engineering geologist to get out of the office and into the field. The renewable energy developments consist mainly of wind and solar plants in the interior regions of the country. Geothermal energy is currently under investigation and testing in the Western Cape province because of the numerous hot springs there.
New engineering geologists should get involved in a mentorship program as it will benefit them greatly in their engineering career.
More Details in This Episode…
About the Guest: Shane Tabor Teek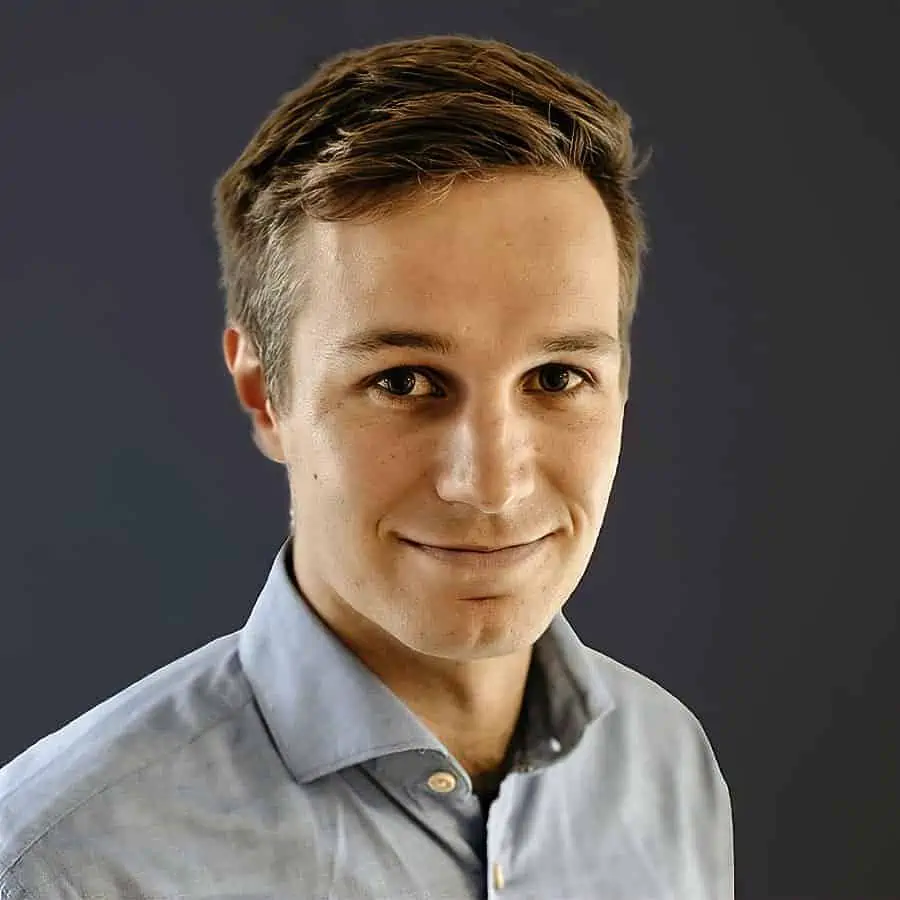 Shane Teek is a self-disciplined, dynamic, physically fit, experienced, young geo-professional. He is compelled to make a marked contribution in the mining, infrastructure and environmental spheres. Shane has technical experience in research, engineering geology, isotope hydrology, geotechnical engineering and exploration geology. He obtained a honors degree in Earth Sciences from Stellenbosch University in 2016, after which he worked in mineral exploration. In 2018 Shane enrolled in a research-based Master's degree program in Civil Engineering (with a focus on Geotechnical Engineering) at Stellenbosch University, while working part time as a geotechnical consultant. Shane graduated from the Master's program earlier this with a grade of Cum Laude and has subsequently moved to GEOSS where he fulfills the role of a Consulting Geotechnical Geologist and Hydrogeologist.
About the Host: Jared M. Green, P.E., D. GE, NOMA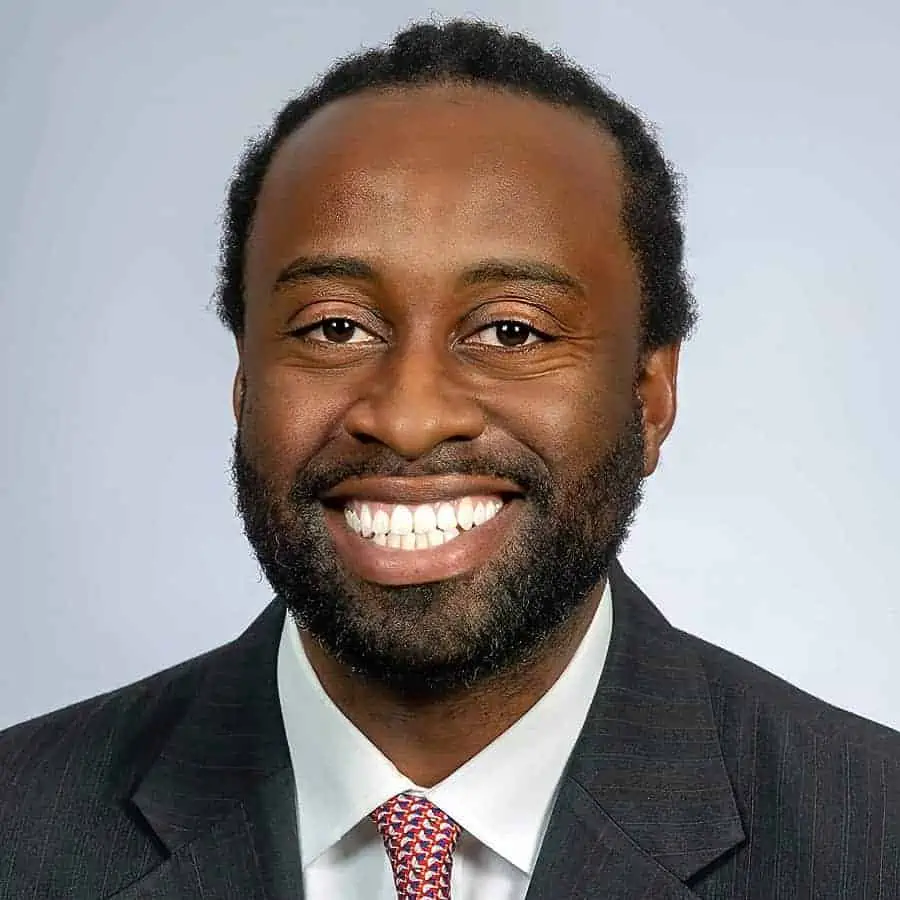 Jared, originally from southwest Philadelphia, Pennsylvania, graduated from Syracuse University's College of Engineering in 2001 with a B.S. in Civil Engineering. He later went on to attain his M.S. in Civil Engineering (Geotechnical Focus) from the University of Illinois, Urbana-Campaign, in 2002. In 2003, he began working in the New York City office of Langan. He has since become a Principal / Vice President and is one of the owners of this international land development engineering consulting firm. After 15 years at Langan, Jared has moved to the Philadelphia office and is one of the geotechnical practice leaders in that office.
Jared is a consultant and team leader who also enjoys mentoring young engineers and first-generation college students. He has been instrumental in increasing the number of pre-college students who are interested in STEAM majors and fields. He strives to make complex engineering topics relatable and understandable to people new to the field and to people who are completely unfamiliar with engineering. Jared and his family currently reside in Flemington, New Jersey. He and his wife have three energetic, inquisitive, and awesome children. You can connect with Jared here.
Books Mentioned in This Episode:
Sources/References:
GEOSS South Africa
Connect with Shane Tabor Teek on Linkedin
Please leave your comments or questions in the section below on geological engineering.
To your success,
Jared M. Green, P.E., D. GE, NOMA
Host of The Geotechnical Engineering Podcast