Podcast: Play in new window | Download | Embed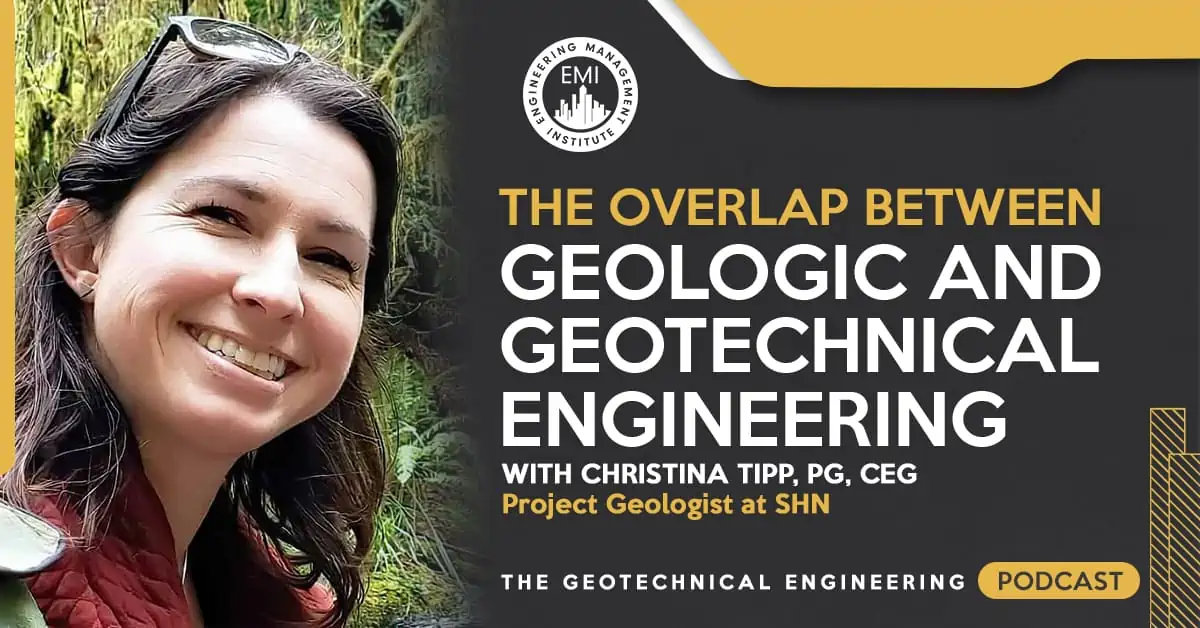 In this episode, we talk to Christina Tipp, PG, CEG, a professional geologist from SHN Consulting Engineers. Christina was previously on one of our other podcasts, The Civil Engineering Podcast, where she talked about the importance of Geological Engineering in Civil Engineering Projects. In this episode, she talks about the relationship between geological and geotechnical engineering and how being aware of it may help you in your career.
Engineering Quotes:


Here Are Some of the Questions We Ask Christina:
What does an engineering geologist do?
What types of experience, education, and licensing do you need to become an engineering geologist?
How do engineering geologists work with geotechnical engineers, and when should geotechnical engineers consider including a geologist on their projects?
Can you please talk to us about some conditions or geologic features you have encountered in the past?
What final piece of advice would you like to give engineers out there?
Here Are Some of the Key Points Discussed About The Relationship Between Geological and Geotechnical Engineering:
They help discern if fracture points, fault lines, and earthquake fault zone hazard areas are in or close to a project site. Liquefaction analysis is performed in areas where landslides could be a possibility before a project begins in that area. The research is conducted by looking at geological maps, finding what people have discovered previously in the area, and looking at aerial photos to see if there have been any substantial ground changes in the area.
If you are interested in geology, get a bachelor's degree. There are numerous geology job opportunities available if you have a bachelor's degree. Get some work experience and then narrow down your field and get your master's degree. Getting a mentor with a high-ranking degree will be a substantial benefit.
If development is planned in any known geologic hazard zone, you will need a CEG. The geologist will do most of the fieldwork looking for potential fatal flaws in and around the development zone. They always work alongside the geotechnical engineer and report their findings for further deliberation and design changes, if needed. Follow-up site inspections are performed by a geologist once the project's construction phase has started.
Making fault trenches across an active fault line can be very interesting because you see something new in every trench. Fault trenches have vertical walls with shores placed in them and are usually between 8 and 14 feet deep. They are used to study shearings and the effect ground movement has had and could have on the area.
Senior engineers and geologists must let the more junior person doing the inspections know what they are looking for, what you expect from them, and why what they are doing is important. If the inspector knows why they are collecting the data, they will collect better data. It will make them think more about what they are doing and why it is important. It will help them later in their career by seeing the bigger picture early on in their career.
More Details in This Episode…

About the Guest: Christina Tipp, PG, CEG
Christina is an engineering geologist with 14 years of experience in engineering geological consulting and geotechnical engineering. She successfully performs geological studies to evaluate geological risk, including investigations for active fault lines and slope instabilities. Christina is skilled in a multitude of subsurface exploration techniques, as well as geological mapping, review of LIDAR and aerial photography, project and site research, and preparation of geological reports. Her subsurface exploration experience includes fault trenching investigations in earthquake hazard zones, mapping active fault lines, soil and rock profiling exposed in test pit excavations, logging exploratory geotechnical borings to assess liquefiable sediment in bay environments and rock coring rocky hillsides, explorations inactive landslides, hiking into sites where helicopters lowered the drill rig into sensitive environments, installation of slope inclinometers and monitoring wells, and being lowered down large diameter borings into a deep-seated landslide.
About the Host: Jared M. Green, PE, D.GE, F.ASCE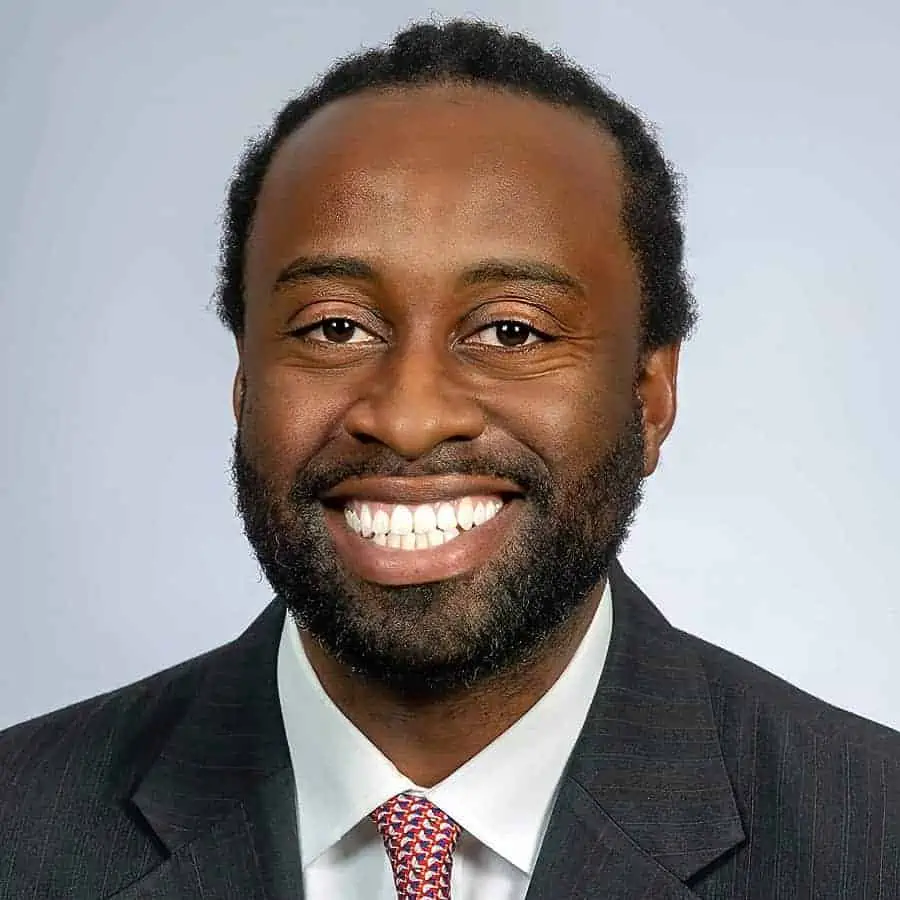 Jared, originally from southwest Philadelphia, Pennsylvania, graduated from Syracuse University's College of Engineering in 2001 with a B.S. in Civil Engineering. He later went on to attain his M.S. in Civil Engineering (Geotechnical Focus) from the University of Illinois, Urbana-Campaign, in 2002. In 2003, he began working in the New York City office of Langan. He has since become a Principal / Vice President and is one of the owners of this international land development engineering consulting firm. After 15 years at Langan, Jared has moved to the Philadelphia office and is one of the geotechnical practice leaders in that office.
Jared is a consultant and team leader who also enjoys mentoring young engineers and first-generation college students. He has been instrumental in increasing the number of pre-college students who are interested in STEAM majors and fields. He strives to make complex engineering topics relatable and understandable to people new to the field and to people who are completely unfamiliar with engineering. Jared and his family currently reside in Flemington, New Jersey. He and his wife have three energetic, inquisitive, and awesome children. You can connect with Jared here.
Sources/References:
SHN Consulting Engineers
TCEP 183: The Importance of Geological Engineering in Civil Engineering Projects
Connect with Christina Tipp, PG, CEG, on LinkedIn
This Episode Is Brought to You by Colliers Engineering & Design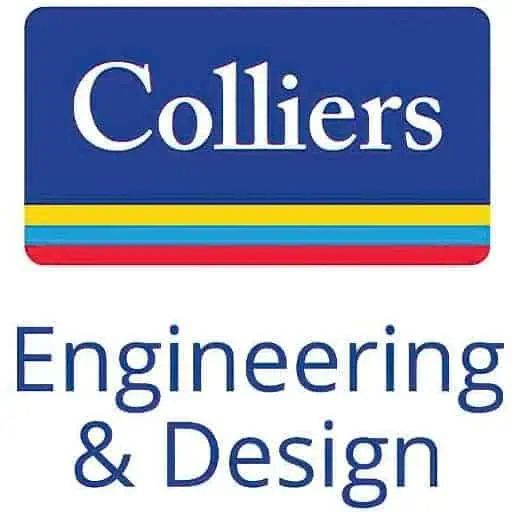 Colliers Engineering & Design, an affiliate of Colliers, is a trusted provider of multi-discipline engineering, design, and consulting services to public and private sector clients. Headquartered in Red Bank, New Jersey with offices throughout the United States, they specialize in providing a comprehensive suite of services including civil/site, transportation, survey/geospatial, infrastructure, governmental, geotechnical/environmental, telecommunications, and utilities/energy. They employ professionals who utilize the most advanced technologies to deliver customized solutions for our clients. What sets them apart is not what they do, but how they do it. Their people are passionate, take personal responsibility, and focus on what's right for their clients, people, and communities. They attract and develop industry leaders, empowering them to think and act differently to drive exceptional results. For more information visit colliersengineering.com
Please leave your comments or questions in the section below on the relationship between Geological and Geotechnical Engineering
To your success,
Jared M. Green, PE, D.GE, F.ASCE
Host of The Geotechnical Engineering Podcast