This is a guest post by Patrick Sweet, P.Eng., MBA, PMP, CSEP
Leadership for Engineers. For most of us, seems to be one of those "you know it when you see it" kind of things. It's hard to describe, but easy to notice. In effect we've all worked for great leaders, and we've all worked for crummy leaders. So, What is it about some leaders that makes you want to help them do whatever it is they're trying to accomplish?
Throughout history, people have attempted to define leadership succinctly. There are plenty of quotable quotes out there that help shed light on what leadership is. Academics have created models to describe leaders, their behaviors, and the effects of those leaders on the people they lead.
But, with all these ideas, opinions, data, and models, it's easy to get lost. It's easy to lose sight of the bigger picture. It's also easy to get confused when one person's quote or model seems to contradict another's. So that all the information becomes noise and we're left with the same question we started with: what is leadership anyway?
To me, leadership can be summed up in what I call the fundamental equation of leadership. I call it this because it makes me feel like I'm brilliant, which I'm not, so just let me roll with this, OK?
Anyway, the fundamental equation of leadership states that:
Dreaming + Driving = Leadership
Leadership is about having vision and the ability to move an organization towards that vision. It's about overseeing and guiding change. Leadership, then, is about seeing how things are, seeing how they could be, and working with the people on a given team to successfully realize that change. I call this dreaming and driving. Leaders dream up a vision for the way things could be and drive themselves and others towards that future reality.
Dreaming
Dreaming is the vision part of leadership. It's seeing how things could be better than the status quo. In my experience, engineers are actually pretty good when it comes to vision. We like to kid ourselves into thinking that vision has to be some grandiose thing meant for the MBA types to worry about. But that's not the case at all. Trust me, I went to business school after working as an engineer for a decade, and we never took a course called "Becoming Visionary 101". Also, most business types lack the on-the-ground experience for their visions to be particularly meaningful or inspiring. Just look at any motivational poster on any office wall anywhere and you'll see what I mean. It makes you feel like you're living in a Dilbert cartoon. Is anyone really motivated to provide "excellent shareholder value"? No, I didn't think so. In either case , the point here is that vision is absolutely applicable to engineers.
The other thing I find engineers often assume is that vision has to apply to the organization as whole, and is therefore a c-suite kind of thing. That's not true either. A dream can apply to any level of organization, be that a whole corporate entity or a small engineering department. Every level of organization needs people who can dream a better reality. We know that every level of organization needs strong leaders, and those leaders need compelling dreams for those bits of the organization.
Engineers have two things going for them with respect to being visionary. First, we get our organizational knowledge from working in the trenches. We know how a company works because we've been part its inner workings – we know how things really work, not just what the standard operating procedures say on paper (which, I've discovered, are written by people who a) have never actually done the work themselves, and b) are huge fans of schadenfreude). Secondly, engineers are trained problem-solvers. We love to find a better way of doing things. In other words, we love to dream. We love to create better realities.
Many engineers are already visionary without realizing it. Have you ever thought to yourself "there's a better way to organize our work, and I know how" or "this design could be twice as good if we changed X"? Have you ever spent hours discussing "the way things should be" with your colleagues over beer at the end of a tough week? Guess what. You're a visionary. I realize it sounds a bit extreme to put it in those words, but it's the truth. If you have a strong, compelling vision for the future, you're a visionary. Boom. That's it. This is the first half of the fundamental equation for leadership.
Driving
The second part of the fundamental equation of leadership is driving. This is the "get 'er done" part of the equation. Having a dream is critical for leadership, but if the leader can't get any kind of change to actually happen, then the dream becomes nothing more than that. A true leader has the skills and the grit to make things happen.
From my experience, most engineers don't have any trouble with the idea of grit. Engineers know how to work hard. We know how to put our nose to the grindstone and get things done. Just getting through engineering school is a testament to that.
What tends to be more difficult for many engineers is the "skills" part of driving. Largely, the skill leaders need most is the ability to influence the world around them to take action. This, I suspect, is hard for most people who are trying to develop themselves as leaders. Most people, and engineers in particular, aren't trained how to influence others. More than anything, influence is a function of the relationship you have with the person you are trying to influence. When someone knows, likes, and trusts you, your ability to guide them is much greater than if they don't really know you, like you, or trust you. It's feels almost ridiculous to have to spell that out, but very few people actually spend the time and effort that it takes to develop real relationships with people, which leads me to believe that people don't make that connection very clearly.
The other big component to influence is what you're trying to influence someone to do in the first place – your dream. If you have a compelling dream that actually benefits the person you're trying to influence, then you'll have a much easier time of it than if you were trying to influence someone to work a ton of overtime on boring work for no extra pay (totally hypothetical situation, of course).
What do you think?
What do you think of my model for leadership? Think back to the strong leaders you've worked with in the past. Were they able to dream and drive? How did that manifest itself in your organization?
Tell me all about it in the comments section below. I'll read and respond to each and every comment, so please do let me know what you think!
About the writer, Pat Sweet, P. Eng.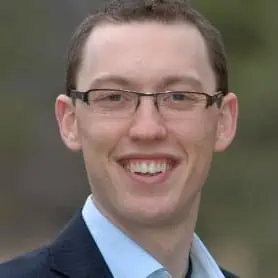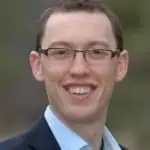 Pat Sweet, P.Eng., helps engineers and engineering firms go from good to great. His Engineering and Leadership blog and podcast are top-notch resources for strategies and information on leadership, management, and productivity for engineers. Go to Pat's blog now to sign up for his 12-week Engineering Leadership course for free.
Twitter: @engileader