This is a guest post by Dr. Rae Taylor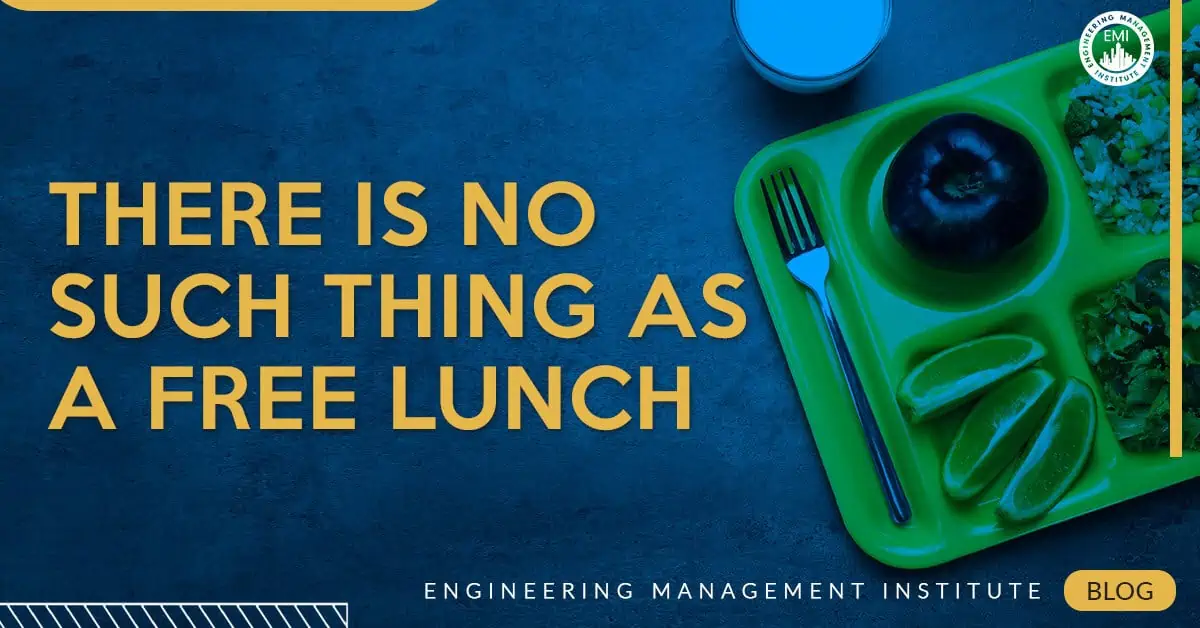 I believe there is a general consensus that buying pizza as lunch for the office leads to an unquantifiable increase in office morale. And, i would extend this further and say that in general, food is a great motivator and healthy food, being an energy sustainer, is by extension a visible morale booster. I once bought some snack bars and jerky for a crew to take with them to a tricky access site. When the crew was loading up the van, I could hear excited mutterings like, "Are these really for us?" and "Hey, have you seen that we have snacks?" As if it wasn't pretty much the easiest thing that I could have done for them.
Free lunch: Expenditure or investment?
Some larger (mostly tech) companies take the morale boost (than a simple lunch) one step further and provide free more tfan a lunch (or at least heavily subsidized) food courts for their employees. They tend to offer a variety of meal options, often including many healthy options too. This is, of course, a trap to make the staff stay longer in the office in the hope that they will work more hours. But because people do work long hours, it's incredibly useful. It is also costly and unrealistic for most companies to do.
Save time and improve your team's health
I was thinking about this while watching the new season of "Queer Eye" (do not judge unless you are also up every few hours feeding a newborn and need something to keep you awake that you don't have to focus on). With the increase in the number of hours we work and commute came a huge increase in people saying they don't have the time to cook or grocery shop. As such, they rely on fast food and take-out, which tends to be less healthy. In the show, a member of the makeover team shows the recipient how to cook something that's easy to make, healthy, and tasty. This made me think about how much I would have loved this kind of guidance when I was working crazy hours, and thinking about it more, how much I would love it even now that my schedule is more relaxed, albeit fuller.
To be fair, it's not that companies aren't trying or that they want their staff to starve. I was told by one boss that if we all work late, then I should buy dinner for everyone on the company credit card. This is a great gesture, but still leads to the same problem of eating unhealthy take-out. For most companies, offering everyone free lunch is unobtainable; the cost and the potential food wastage would be far too high, not to mention that it might or might not help people eat healthier. But buying food is not the only solution to the healthy eating problem.
Or choose other options
What about a perk like a cooking class that teaches you how to make quick healthy meals, or maybe a meeting time scheduled into each employee's work week that is to be used for online food shopping (or maybe even physically going to the store), or a subscription to a meal delivery service, one of the services that delivers all the ingredients you need to make a healthy meal?
These perks could kick in when staff consistently reach an average number of hours per week (accounting for long commutes, which exacerbate the problem). A cooking class could be part of onboarding or annual training. (I know this idea needs some work. If you made me watch a cooking video, I would not be engaged. And honestly, when I first came up with this idea, I was flooded with memories of home ec classes and visions of colleagues coming into the office with their latest attempt to make meatballs). The real answer is to make people work fewer hours. But that's a discussion for another blog post.
Given how many companies offer gym membership discounts as a perk, it's clear that they recognize how important health is to their staff, and hopefully even realize that a healthy staff is a more productive one. The next logical step, at least to me, is for companies to help their staff eat healthier. If you think about it hard enough, there are a lot of possible solutions that aren't impossible or unrealistic.
About the Author: 
Dr. Rae Taylor is an Engineer with extensive experience in advanced techniques for materials characterization. She received an award-winning Ph.D. in Materials Science, which focused on the analysis of microstructures using electron microscopy. Prior to her research in Materials Science, she worked in the clean and wastewater industry. Over her career, Rae has gained extensive experience in project management and lab management, including team building, process engineering, construction oversight, safety management, and quality assurance. She has over ten years of experience designing, developing, and testing experimental procedures. Rae is team-oriented and has extensive experience teaching and tutoring, both in the work environment and in the classroom. She has presented her work to a wide variety of audiences, ranging from academics and industrial specialists to the general public and holds a particular interest in the development of resilient whether it is in materials or infrastructure as a whole.
We would love to hear any questions you might have or stories you might share on how free lunch can boost office morale.
Please leave your comments, feedback, or questions in the section below.
To your success,
Anthony Fasano, PE, LEED AP
Engineering Management Institute
Author of Engineer Your Own Success