This is a guest blog by Nick Heim, P.E.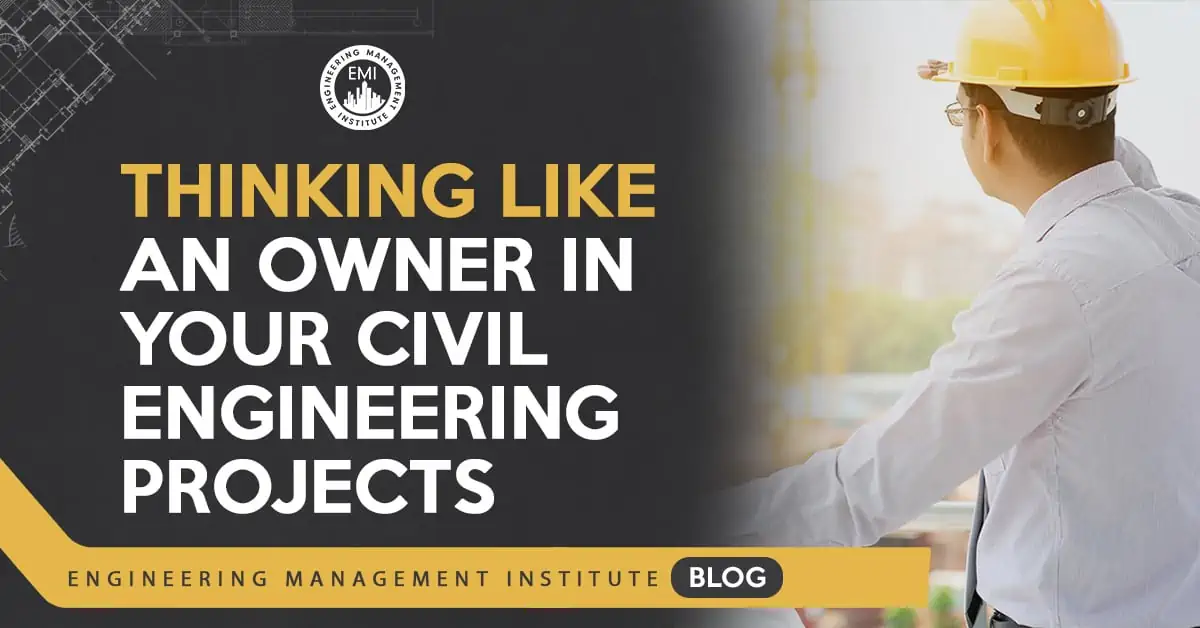 Our civil engineering careers revolve around project work. We or our firms tend to be solicited by a client, and perform professional services based on some end goal that the owner establishes. We run calculations, create models and drawings, and package everything up that eventually makes its way back to the owner to fulfill their initial vision. 
This process may involve interaction with other parties, but our work tends to be relatively self-contained and often viewed from our own internal lens — that of the engineer. Today, I would like to share one tip with three examples that can help you think more like an owner — and increase the effectiveness of your civil engineering project work. 
Understand What the Owner Cares About 
Pretty much everything about a project — scope, deadlines, and cost — is driven by the vision of the owner who seeks professional services to bring their vision to reality. Each owner is unique and may be driven by any number of different motives, but all care about the answers to the following questions: 
How much will it cost?

 

How much time will it take?

 

How else will my business be affected?

 
By being cognizant of the larger picture, we start to understand the real meaning of the pieces of information that come with any project. Take, for example, the facilities manager at a hospital who is looking to have their parking garage assessed and repaired. The answers to the above questions are important because: 
Only so much capital may have been allocated in any given year to make repairs. Going back for additional funding after the initial round may not be possible. As engineers, we sometimes provide an estimate of construction costs within the scope of our professional services. Knowing this, it would be wise to prioritize what is most important to the hospital with the given capital allotment. Think about how your design translates into dollars, and what that means to the owner.

 
Patients and hospital staff may have preferences about where to park, or be sensitive to the condition of the garage they just parked in. Closing parking spots to make repairs could mean a loss in revenue in more ways than one. In any case, the hospital is trying to balance and satisfy the needs of its employees, clients, and infrastructure. The schedule is at least in part driven by the engineer's recommendations, and the effect can go beyond simply when the work 

is finished

. Think about our impact as engineers from a global perspective, and all the parties our decisions may touch.

 
The hospital may be aware that their asset has issues, but not fully aware of their extent — or what issues could arise. Continuing with the hospital parking garage example, delaminated concrete could spall and cause damage to both individuals and property — likely not something any owner wants to deal with. By explaining the issue and the impact it may have to the hospital, we translate technical terminology to tangible impacts to their business. This makes it more likely that we will be valued as a trusted partner in their business. 

 
In short: Thinking like an owner allows us to do work that will better serve our clients, as we are combining our expertise with the end goal of a project — spoken or unspoken. 
About the Author Nick Heim, P.E.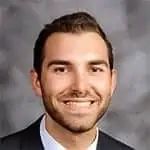 Nick is a field engineer at StructureCare, owner of the Green House Property Management, and the Civil Engineering Collective coordinator. Nick's interests lie at the intersection between the built world and technology, and he can be found looking for the ever-changing answer to the question, "How can we do this better?" He can be found on LinkedIn, producing content about use of technologies in his civil engineering career and small business. 
I hope you enjoyed this week's post by guest author Nick Heim, P.E. If you're interested in your firm possibly joining the Civil Engineering Collective, please contact us here or call us at 800-920-4007.
I hope you'll join us.
Anthony Fasano, P.E.
Engineering Management Institute
Author of Engineer Your Own Success