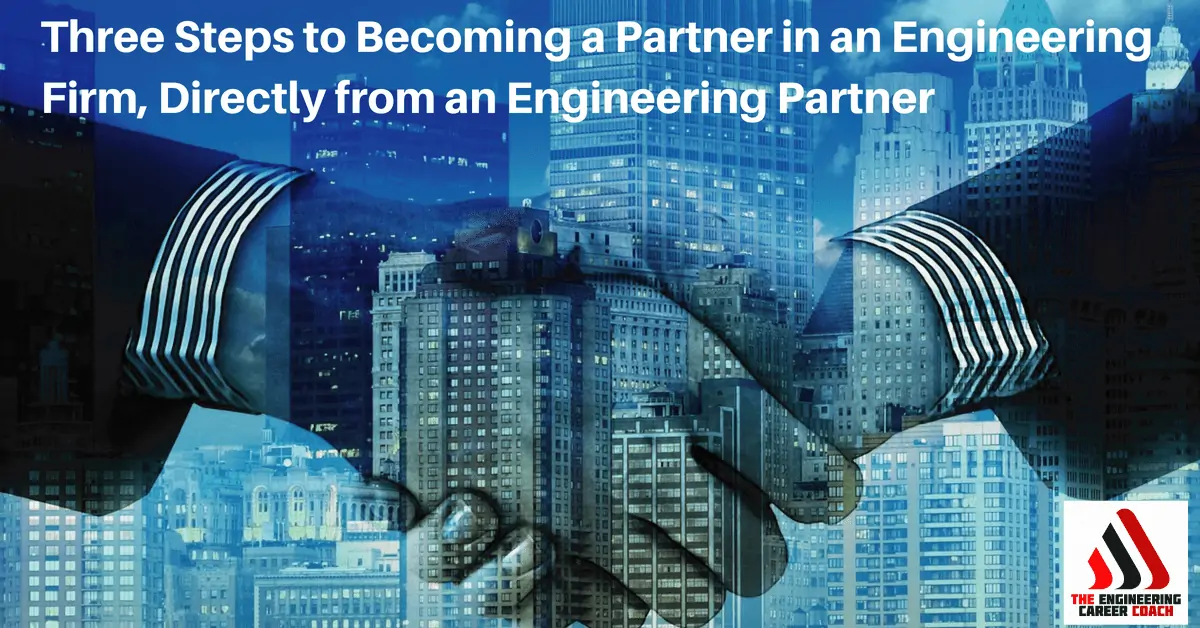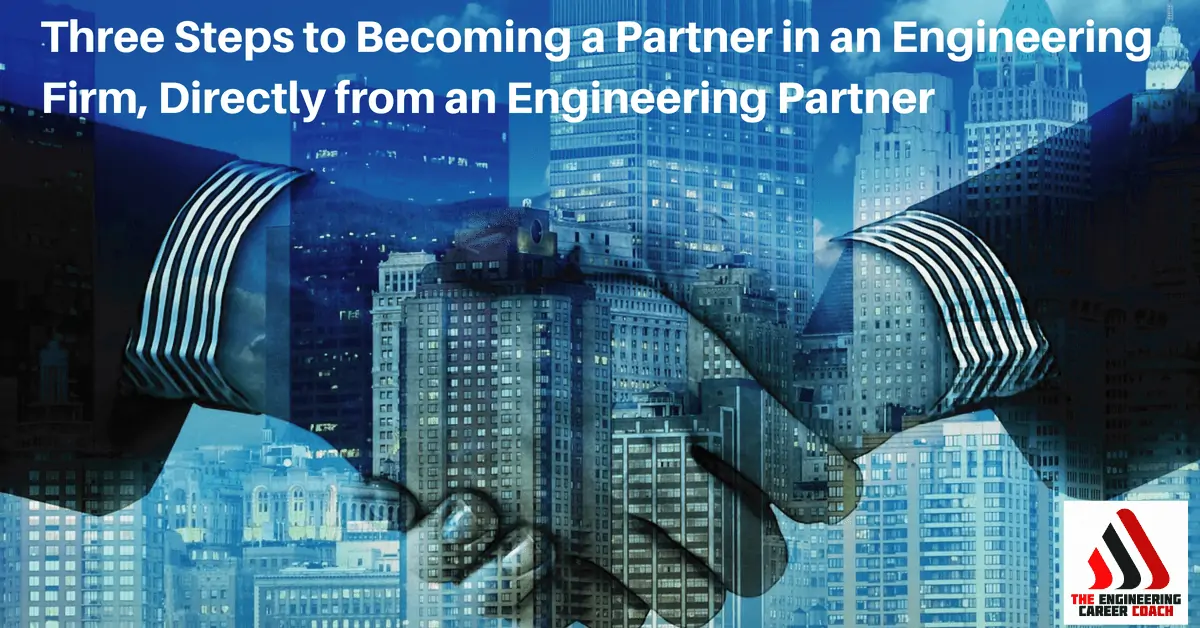 I feel lucky that I have the ability to speak to motivated engineers around the world, and I try to use this blog to share valuable information with other engineers who may find it useful.
Recently, one of our Institute for Engineering Career Development (IECD) members shared with me some information that I found extremely valuable—priceless, in fact.
Most engineers I talk to have the goal of becoming partners in their engineering firms. That's exactly what this member wanted, and she took it one step further. She asked a partner in her engineering firm, point blank, "What do I have to do to be a partner in this firm?" His answer was invaluable. He told her that she needed to do three things, as listed below.
The Triumvirate of Becoming an Engineering Partner
Bring in business. This is probably an obvious one, and I have written about this before, but it is not easy to do. It requires that you really develop your networking skills and build strong relationships. (Click here for a complimentary webinar video of how to do this.) Most engineers, in fact most professionals, don't know how to do this; it's not easy. The good news is that you can learn—and you will have to if you want to climb the corporate ladder as an engineer.


Be the person the clients want on the job or the reason they retained the firm. I love this one, and honestly it again ties back to the ability to network, build relationships, and service your clients. Of course, having great technical knowledge will play into this one as well, which is why you should develop both technical and non-technical skills at all times throughout your career. This is by no means easy, but no one said becoming a partner was easy. This is a powerful skill to have, though. If people are hiring your company because of you, you are a linchpin, my friend. A linchpin is defined in the dictionary as a person or thing vital to an enterprise or organization. This is obviously a pretty good skill or characteristic to possess.
Get along with the other partners. I can attest to this being 100% true from my days as a design engineer. There are a lot of politics that go into this process, and staying on the good side of the other partners will help you get into their "club." I don't recommend kissing up to anyone or being unnatural to accomplish this, but be yourself and, again, build strong relationships. Wow, that seems to be a recurring theme in this post, doesn't it?
So let's look at this from an engineering perspective. Let's say the problem is "How do I become a partner in an engineering firm?" I would say if you take the three requirements listed above and add them up, the answer to accomplishing all of these things is to be technically sound and to learn how to network effectively and build strong relationships. Those should put you on the right track.  If you are interested in climbing the ladder rapidly, I highly recommend that you join me in Austin, Texas this April where 100 engineers will have the opportunity to speak with 10 of the most successful engineers in the country.  Click here for details and early bird pricing.
How to Do This
Here are two ways to attempt to access this solution:
1 – Read or listen to Dale Carnegie's book, How to Win Friends and Influence People (affiliate link). Do this over and over. I do.
2 – Join the Institute for Engineering Career Development, where we help engineers learn how to build strong relationships.
3 – Attend the IECD Meetup in Austin where you will get to speak with 10 of the most successful engineers in the country.  Early bird pricing available (plus a bonus gift) until the end of February.
I hope this post makes it easier for you to reach partner in your firm, if that is your ultimate goal. If you have read this far, I would imagine it is.
We would love to hear any questions you might have or stories you might share on becoming a partner in an engineering firm.
Please leave your comments, feedback or questions in the section below.
To your success,
Anthony Fasano, PE, LEED AP
Engineering Management Institute
Author of Engineer Your Own Success