Podcast: Play in new window | Download | Embed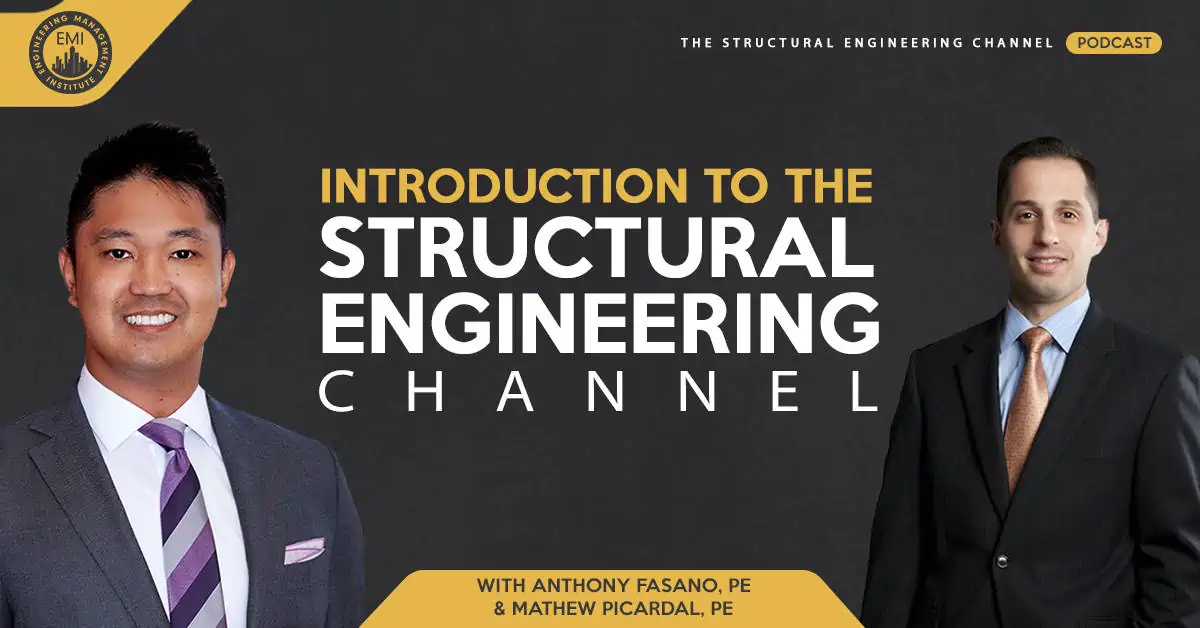 In this first episode of The Structural Engineering Channel podcast, we would like to introduce the show, the hosts, our goals for this show and give you an opportunity to provide us with topics or guests for future episodes.
.
Engineering Quotes:


This Is How the Podcast Came to Be:
Mat reached out to me a while ago for career development advice and part of the advice I gave him was to get involved in his local associations.
Mat then very quickly took action on that advice and became involved with ASCE (American Society Of Civil Engineers). We then met up at the ASCE's Structural Engineering Institute Structures Congress in Orlando where we decided to start this Structural Engineering Channel podcast to help structural engineers out there.
Mat has also been inspired to start his own YouTube Channel where he is educating young students about Structural Engineering.
Here Are Some of the Goals We Have for This Podcast:
To help structural engineering professionals stay up to date with technical trends in the field.
To make it easy for structural engineers to stay educated on some of the really interesting things happening in the world of structural engineering.
Bring new ideas and opportunities to SE companies that in turn can create great value for companies as well as for structural engineers.
To keep this podcast free and as accessible as possible so all structural engineers can access to it.
The show will also have an end segment, which will be called the Elastic Modulus Segment. The elastic modulus is a quantity that measures an object or substance's resistance to being deformed elastically when a stress is applied to it.  In this segment of the show, we will talk to our guests about a stressful situation in their career that they had to navigate and how it made them stronger.
In today's elastic modulus segment Mat and I talk about some of the challenges we have faced in our engineering careers.
About The Structural Engineering Channel Hosts:
Anthony Fasano, PE:
Fasano, is the founder of the Engineering Management Institute and related podcasts. He started his career as a structural engineer focused on small bridges, but eventually ended up in land development.  He found success as an engineer at a young age and now helps engineers to do the same through his articles, podcasts, coaching, and speaking services. Fasano is also the author of the IEEE-Wiley published best-selling book Engineer Your Own Success: 7 Key Elements to Creating an Extraordinary Engineering Career. Fasano also authors the American Society of Civil Engineers Careers & Leadership blog.
Mathew Picardal, PE: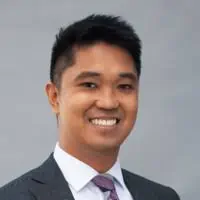 Picardal is a structural engineer practicing in California with an undergraduate degree from Cal Poly Pomona and an M.S. in Structural Engineering from UC San Diego. He has designed and managed various types of building structures including residential wood apartment buildings, commercial steel buildings, and concrete parking structures and towers. He also hosts the new YouTube channel "Structural Engineering Life," through which he promotes the structural engineering profession to engineering students that are not familiar with the industry perspective.
Should you wish to contact us regarding The Structural Engineering Channel, please do so through this page.
Sources/References:
The Engineering Career Coach Podcast
The Civil Engineering Podcast
Structural Engineering Life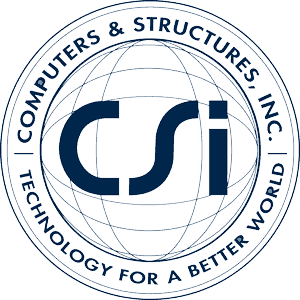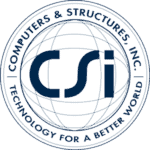 This episode is brought to you by CSI, Computers and Structures, Inc. which is recognized globally as the pioneering leader in software tools for structural and earthquake engineering. You can learn more about them at www.csiamerica.com
Please leave your comments or questions in the section below about this show, or any topics you would like us to cover on this podcast.
To your success,
Anthony Fasano, PE, LEED AP & Mathew Picardal, P.E.
Hosts of The Structural Engineering Channel