Podcast: Play in new window | Download | Embed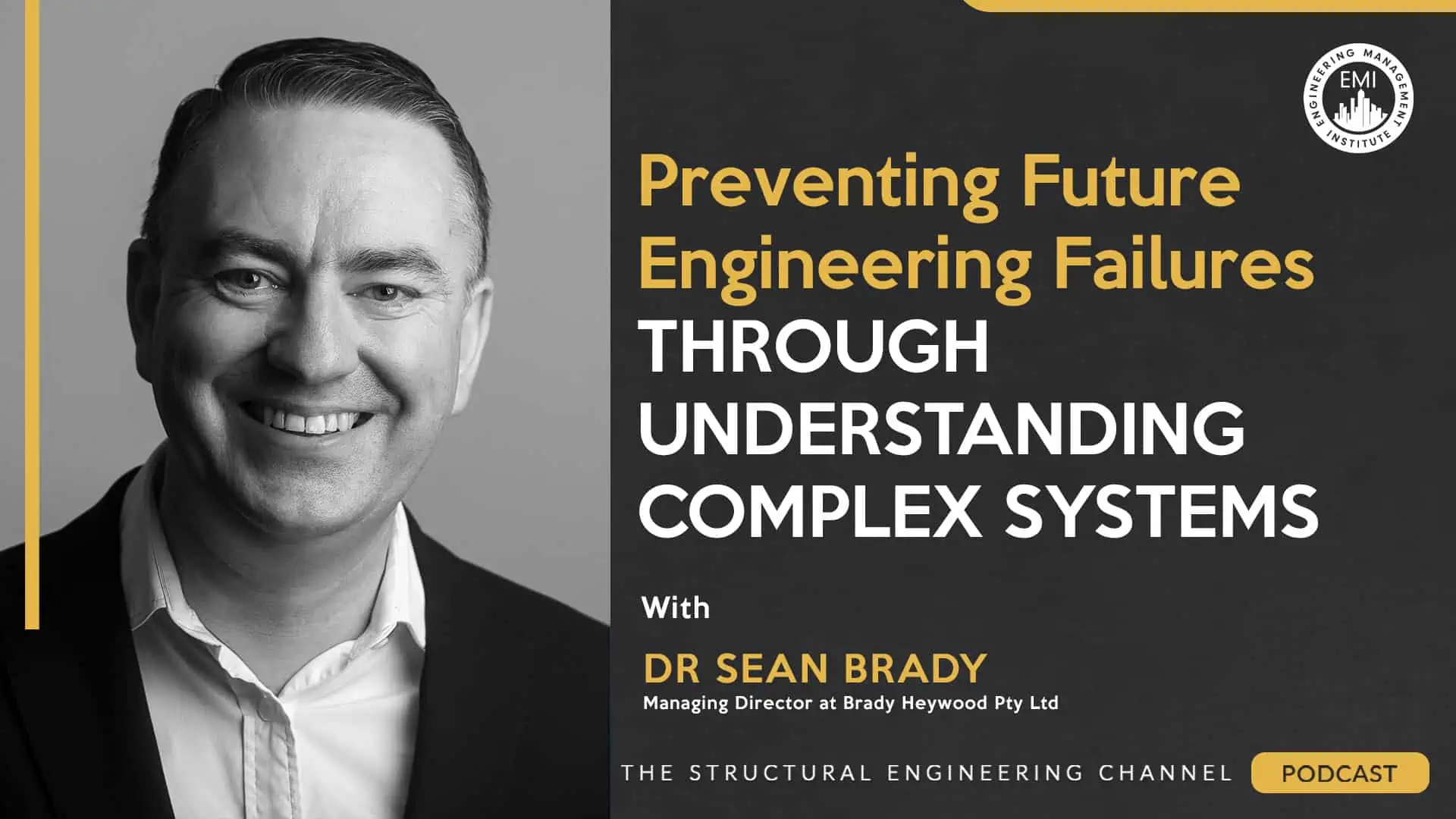 In this episode, we have the privilege of speaking with Dr Sean Brady, a renowned forensic structural engineer who has devoted his professional life to understanding intricate systems. Sean emphasizes the significance of considering the interdependencies in complex systems, and how such insights can aid in averting future mishaps. Additionally, he provides insights into the role of peer review in the 2018 Miami Bridge collapse and sheds light on why humans often struggle to grasp complex systems.
***You can view the video version of this episode here.***
Engineering Quotes:


Here Are Some of the Questions We Ask Dr Sean Brady:
Can you provide some background on your experience as a forensic structural engineer and explain how it has informed your work in complexity science?
Would you like to discuss the Miami Bridge collapse of 2018? Additionally, could you describe the concept of complexity science for those who may not be familiar with it, and explain its relevance in understanding complex systems, such as the Miami Bridge collapse?
What are the reasons for human difficulty in comprehending complex systems?
Could you elaborate on examples of complex systems, such as ant colonies or starling flocks?
Can you discuss the interactions among the parties involved in the Miami Bridge collapse and their potential role in the failure?
What is the significance of effective communication and collaboration among the various stakeholders in engineering projects?
How does external pressure impact the technical proficiency and coordination of engineering teams?
How do your podcasts help engineers in their careers?
What career advice would you give to structural engineers who are interested in forensic science?
Here Are Some of the Key Points Discussed About Preventing Future Engineering Failures Through Understanding Complex Systems:
Understanding the human and organizational causes of failure is crucial in preventing structural disasters, as well as failures in other professions. This requires looking beyond the technical aspects and considering the complexities of how people and organizations operate.
What we can learn from the Miami Bridge collapse is the importance of understanding the role of complexity science in structural engineering and organizational failure. The collapse of the bridge was a tragic event that resulted in six fatalities, and while there were design errors that played a significant role in the failure, it is also important to look at the peer review process and how it failed to catch these errors.
Complex systems involve multiple actors and components that interact in ways that are often difficult to understand and predict. Complexity science provides a framework for analyzing these systems and understanding how their different elements work together. By studying the failures of complex systems, like the Miami Bridge collapse, we can learn important lessons about how to design, build, and manage these systems in the future.
Humans struggle to understand complex systems because we have been trained to think about systems in a reductionist way — breaking them down into their separate parts and understanding each part in isolation. However, in complex systems, this approach does not work as emergent behavior arises when the parts are combined, resulting in behaviors that cannot be predicted by studying the individual parts. This gap between understanding individual parts and understanding the emergent behavior of the system is what makes complex systems difficult to comprehend.
The behavior of both ant colonies and starling flocks is the result of simple local rules followed by individual agents or components. By understanding how these agents interact with each other, we can gain insights into the behavior of the system, rather than simply breaking it down into its parts. This approach is necessary for understanding complex systems, which cannot be fully understood through reductionist methods.
The collapse of the Florida International University Bridge highlights the importance of setting up construction projects properly to allow the agents in complex systems to do their job correctly. The success or likelihood of avoiding a structural failure largely comes down to communication and collaboration between the parties involved. Technical competency is not enough to avoid structural failure. Understanding the interactions and interfaces between the silos and ensuring good information flow can help catch mistakes before they happen. This is true not only for structural engineering but for every other profession that involves human beings and organizations.
In managing risk in complex projects, it's important to recognize that the interactions within the system are crucial and that it's not just a matter of whether people do their job. It's about standing back and understanding the system, anticipating how the interactions will play out, and planning accordingly. Accepting that the project may not work as planned and preparing for potential deviations is critical in effective risk management.
Sean has four different podcasts, each with its own focus. The first podcast, "Brady Herwood Pod," is focused on engineering failures and their organizational causes. A spin-off from this podcast is "Saving Apollo 13," which is solely focused on the Apollo 13 mission and the rescue efforts that followed. The third podcast, "Rethinking Safety," applies the principles of preventing engineering failures to high-hazard industries such as mining, oil, and gas. The final podcast, "Simplifying Complexity," explores complexity science and takes an easy-to-understand approach to discuss complex systems, including examples such as tipping points, ant colonies, and the economy.
To become a successful forensic engineer, it's important to gain hands-on experience with older structures that are non-code compliant and understand how they behave. It's also crucial to look beyond the boundaries of engineering and explore other fields such as medicine, business, and health and safety for solutions to bigger problems. As organizations are similar, learning from other disciplines can provide valuable insights and help in producing better, safer outcomes.
More Details in This Episode…

About the Guest: Dr Sean Brady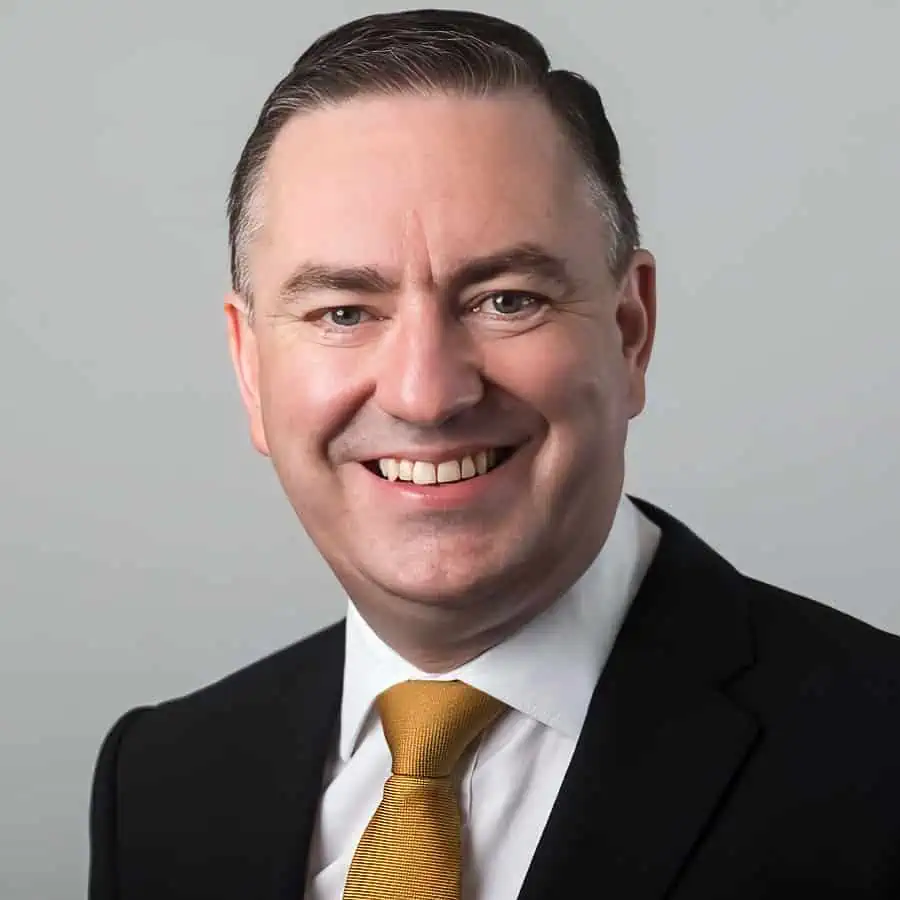 Dr Sean Brady is a forensic engineer. He's the vice chair of the Society of Construction Law in Australia and a member of the SIMC Panel of Experts in Singapore. He's a Chartered Professional Engineer and a Fellow of Engineers Australia.
In 2020, he completed the Brady Review, which investigated the causes of fatalities in the Queensland mining industry. The review was tabled in parliament and made 11 recommendations to the regulator and mining companies on how to improve safety.
Sean is currently engaged as the lead investigator on a major power station incident in Australia. He also speaks and writes on the causes of technical and organizational failure.
About the Host: Mathew Picardal, P.E., SE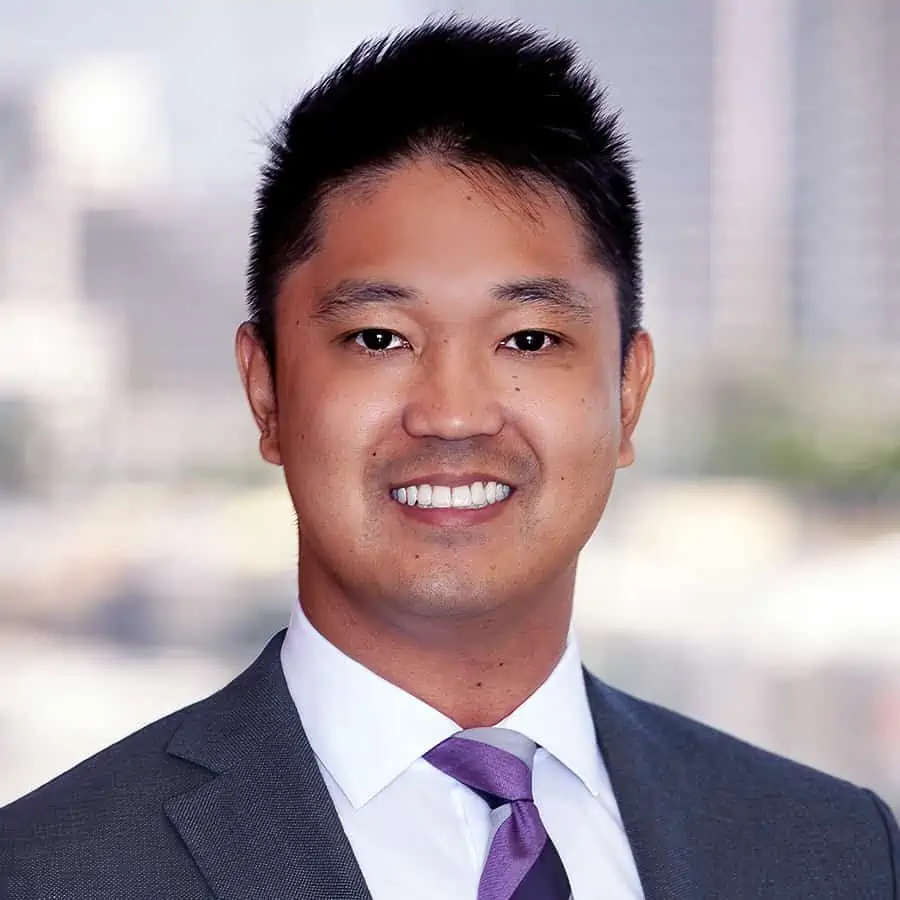 Mathew is a licensed engineer, practicing on structural projects in California, with an undergraduate degree from Cal Poly Pomona and an M.S. in Structural Engineering from UC San Diego. He has designed and managed various types of building structures, including residential wood apartment buildings, commercial steel buildings, and concrete parking structures and towers. He also hosts the new YouTube channel "Structural Engineering Life," through which he promotes the structural engineering profession to engineering students who are not familiar with the industry perspective.
Sources/References:
Brady Heywood Pty Ltd
Brady Heywood Podcast
Saving Apollo 13
Rethinking Safety
Simplifying Complexity
Connect with Dr Sean Brady on LinkedIn
Books Mentioned in This Episode:

This Episode Is Brought to You by PPI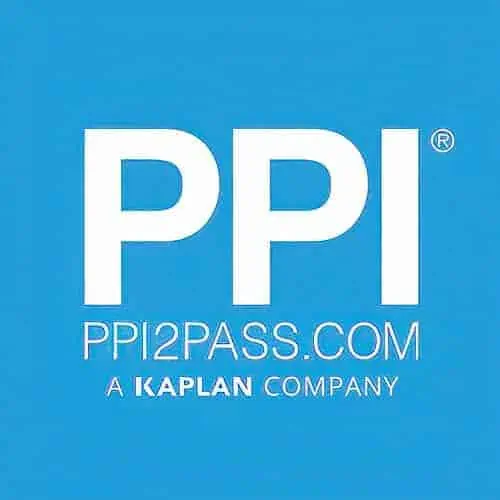 PPI has helped engineers achieve their licensing goals since 1975. Passing the FE and PE exams can open doors to career advancement and new opportunities. Check out PPI's wide range of prep options, including Live Online courses, OnDemand courses, and digital study tools, to help prepare you to pass your licensing exam. Check out PPI today at ppi2pass.com to see all the options available for FE and PE exam prep.
Please leave your comments or questions in the section below on how we can prevent future engineering failures by understanding complex systems.
To your success,
Mathew Picardal, P.E., SE
Host of The Structural Engineering Podcast