Podcast: Play in new window | Download | Embed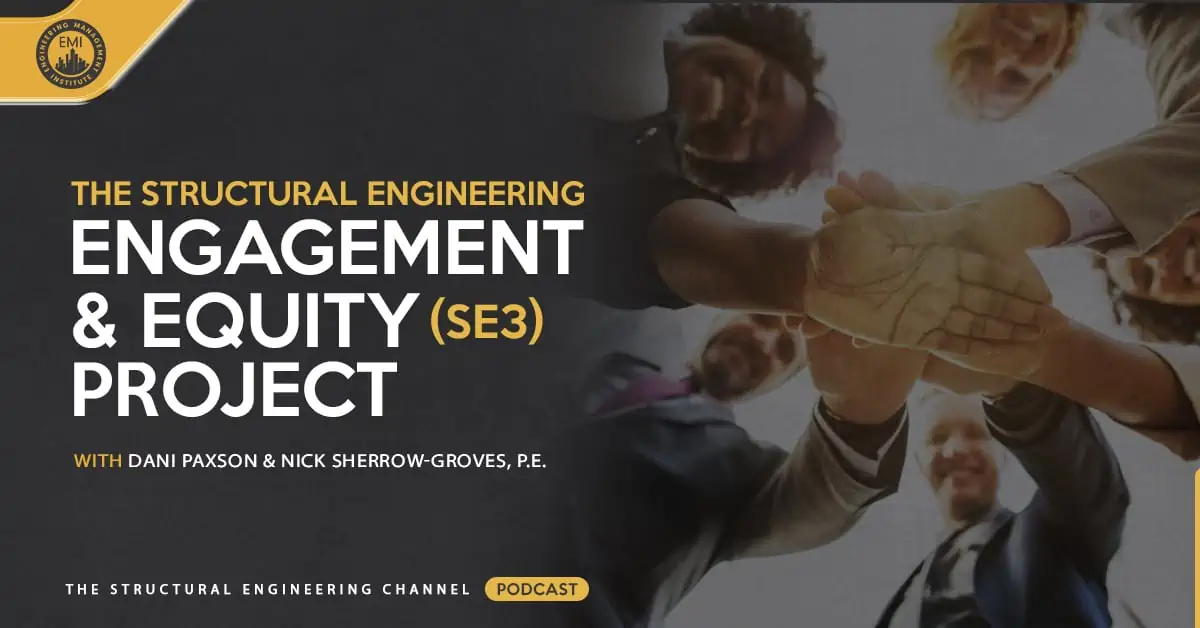 In episode 11 of The Structural Engineering Channel podcast, we talk about The Structural Engineering Engagement and Equity Project, which is also known as the SE3 Project – a project focused on attracting and retaining the best talent into the structural engineering profession, and ensuring all structural engineers have a clear pathway to success in their careers.  We'll be talking with two volunteers that have been heavily involved with SE3. They are Dani Paxson who is the project director at Holmes Consulting and Nick Sherrow-Groves, P.E., who is a senior engineer with Arup.
Engineering Quotes:


Here Are Some of the Questions We Ask Dani and Nick:
What is the SE3 Project?
How do you get people to take the survey?
How do you plan to use the data to help the profession?
When were the last survey results published and are, they available to engineers?
How can structural engineers get involved in thE SE3 project?
How has the SE3 project helped you in your career?
Here Are Some of the Key Points Discussed About the SE3 Project:
The SE3 project started in 2015 for the primary reason of conducting a survey to understand the state of the industry; typically related to women and structural engineers. Our National Chapter promotes the creation of local SE3 chapters and tries to create change at a local level.
Simply put, SE3 is about trying to attract and retain the best talent in the structural engineering industry, and make sure that every single engineer has equal access to success.
Through the analysis of the data, we can identify trends that help us to identify some of  the factors that support retention and success.
To get people to take the survey, we distributed it via word of mouth and also through outreach to other NCSEA member organizations across the country. as well as through colleagues and friends spreading the word.
The way we are trying to make a change is more on a local level because you are much more able to make a change within your own community.
People without mentors are statically more likely to leave the industry and to be less satisfied in their jobs. We promoted the creation of a mentorship program on a local level to enable engineers to talk to people that have more experience than they do.
The 2016 Survey Report as well as The 2016 Pay Data Report have been published and is readily available to access. These reports are really informative and very relevant, even though they are based on 2016 data.
More Details in This Episode…
About our Guests:
Dani Paxson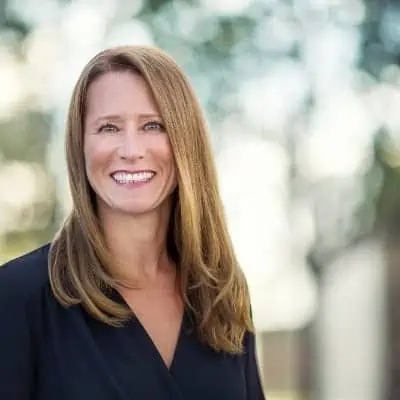 Dani Paxson is a practicing Structural Engineer and Project Director with Holmes Consulting. Prior to joining Holmes in New Zealand in early 2019, Dani practiced as a Structural Engineer in Los Angeles, California. She is a licensed Professional and Structural Engineer in the state of California, a US LEED Accredited Professional and US DBIA Professional with 25 years of experience. Dani has served on the Executive Board of Directors for US-based Women in Construction Operations (WiOPS), was an active member of the US National Council of Structural Engineers Association (NCSEA) Structural Engineering Engagement and Equity (SE3) Committee NCSEA, among many other extracurricular efforts.
Nick Sherrow-Groves, P.E.

Nick Sherrow-Groves is a Senior Engineer with the San Francisco office of Arup, where he's worked since he graduated with his Master's degree from Berkeley in 2010. He is a former co-chair of both the SEAONC and the NCSEA SE3 committees and was instrumental in the creation and distribution of the 2018 national SE3 survey, as well as working with his co-chair to develop and execute both committee's work plan.
Sources/References:
Structural Engineering Life
The Structural Engineering Institute (SEI) of ASCE
SEI Structures Congress 2020
SE3 Website
The SE3 Project
2019 NCSEA Structural Engineering Summit
Holmes Consulting
Connect with Dani Paxson on LinkedIn
Connect with Nick Sherrow-Groves on LinkedIn
This episode is brought to you by CSI, Computers and Structures, Inc. which is recognized globally as the pioneering leader in software tools for structural and earthquake engineering. You can learn more about them at www.csiamerica.com
Please leave your comments or questions in the section below about the SE3 Project.
To your success,
Anthony Fasano, PE, LEED AP & Mathew Picardal, P.E.
Hosts of The Structural Engineering Channel