Podcast: Play in new window | Download | Embed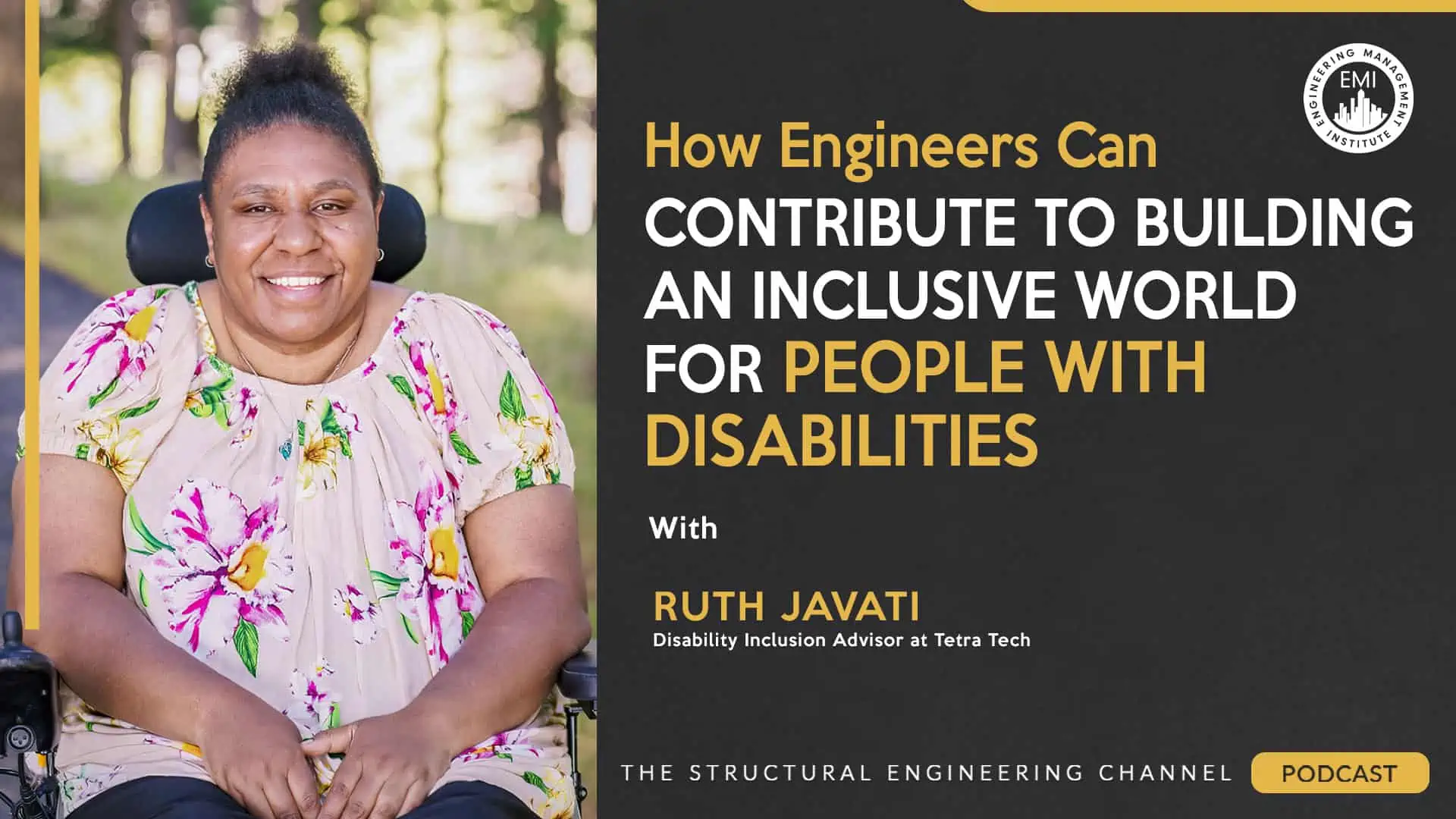 In this episode, we talk with Ruth Javati, a disability inclusion consultant at Tetra Tech Australia, about the topic of disability and the vital role that engineers play in making buildings more accessible for people with disabilities. We also discuss some of the common barriers that prevent people with disabilities from progressing in life, the impact of inaccessibility on their mental well-being, and touch on the legal aspects addressing disability needs and considerations for engineers to ensure accessible structures.
***The video version of this episode can be viewed here.***
Engineering Quotes:



Here Are Some of the Questions We Ask Ruth:
What are the most common barriers to people with disabilities living full and productive lives?
How do the barriers that people with disabilities face affect their lives?
What are some effective ways for individuals, organizations, and policymakers to address disability barriers?
How does inaccessibility impact the mental health of people with disabilities?
How can structural engineers raise awareness of and foster a more inclusive environment for people with disabilities?
What are the three essential factors that architects and engineers should consider when designing a building or structure to ensure that it is accessible for people with disabilities?
What are some specific disability laws and regulations in place, and how do they impact people with disabilities?
How do the legal frameworks influence the design and construction of inclusive and accessible buildings?
What advice do you have for people who want to join the movement for disability inclusion?
What are your goals and aspirations for the future in advancing disability inclusion and eliminating barriers?
Here Are Some of the Key Points Discussed About How Engineers Can Contribute to Building an Inclusive World for People with Disabilities:
People with disabilities face a variety of barriers that prevent them from living full and productive lives, including attitudinal barriers, communication barriers, physical and environmental barriers, and policy barriers.
Barriers can have a significant impact on the lives of people with disabilities, preventing them from accessing education, employment, healthcare, and other essential services. They can also lead to social isolation and exclusion.
To effectively address disability barriers, it is essential to consult with people with disabilities and their organizations. They have the lived experience and expertise necessary to inform the design and implementation of inclusive solutions.
Inaccessibility has a significant impact on the mental health and emotional well-being of people with disabilities. It can lead to feelings of loneliness, isolation, depression, and hopelessness.
One of the best ways for structural engineers to raise awareness of and foster a more inclusive environment for people with disabilities is to include them at every stage of the design and construction process. This can help to ensure that structures are accessible to everyone and that no one is isolated or vulnerable. Another way is to hire a disability organization to provide training on disability inclusion. This can help to raise awareness and keep engineers reminded of the importance of building inclusively.
To ensure that buildings and structures are accessible to people with disabilities, architects and engineers should consult with state law and government legislation on accessibility requirements, ask people with disabilities for their input, and have people with disabilities on their boards or as employees.
The United Nations Convention on the Rights of Persons with Disabilities (UNCRPD) is a legal document that provides a guideline on how to be inclusive of people with disabilities in all aspects of life, including building design. Article 19 of the UNCRPD specifically addresses the right of people with disabilities to live independently, and it emphasizes the importance of accessible environments.
Legal frameworks can have a significant impact on the design and construction of buildings by mandating the inclusion of accessibility features and promoting inclusive design practices. This can help to ensure that all people, including people with disabilities, have equal access to buildings and public spaces.
To join the disability inclusion movement, you can search for and volunteer with a local disability organization, become a member of a disability organization, or advocate for the inclusion of people with disabilities in all stages of building design and construction.
To advance disability inclusion and eliminate barriers, we need to amplify the voices of people with disabilities and share their lived experiences. This can be done through advocacy, education, and awareness-raising initiatives.
More Details in This Episode…

About the Guest: Ruth Javati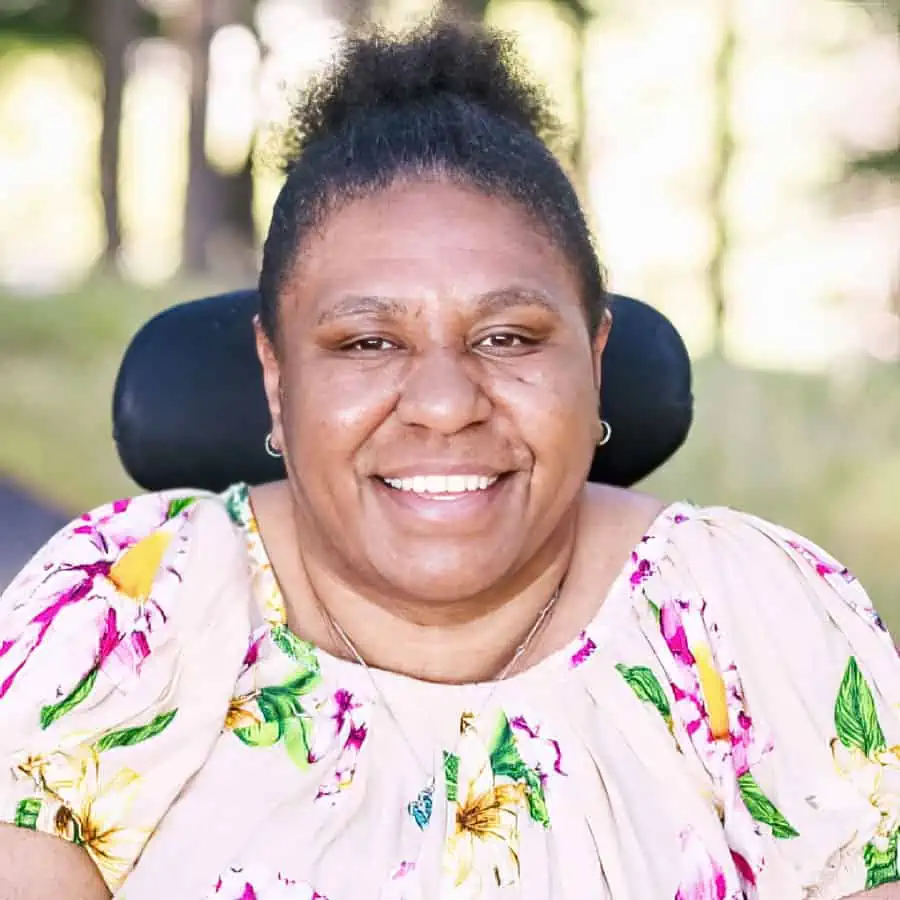 Ruth Javati, from Papua New Guinea, is a passionate advocate for disability inclusion. Despite using a wheelchair due to an acquired disability, she tirelessly champions equitable services for people with disabilities, especially women.
Ruth's family, notably her supportive mother, played a pivotal role in amplifying her voice. Currently pursuing a Bachelor of Human Services on an Australia Awards Scholarship at Queensland University of Technology, she's also on a Workplace Placement with Tetra Tech International Development, Asia-Pacific.
At Tetra Tech, Ruth serves as the Disability Inclusion Advisor, providing guidance and training to promote disability inclusion across various projects. Her unwavering dedication creates a more inclusive world for all.
About the Hosts

Mathew Picardal, P.E., SE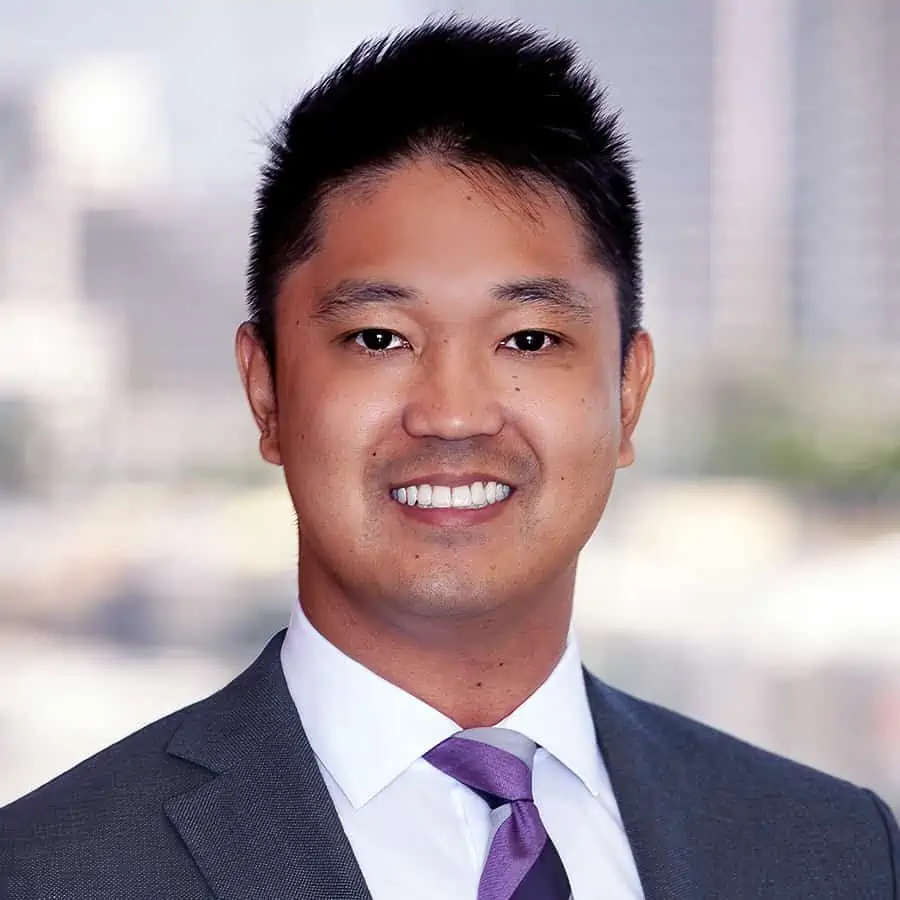 Mathew is a licensed engineer, practicing on structural projects in California, with an undergraduate degree from Cal Poly Pomona and an M.S. in Structural Engineering from UC San Diego. He has designed and managed various types of building structures, including residential wood apartment buildings, commercial steel buildings, and concrete parking structures and towers. He also hosts the new YouTube channel "Structural Engineering Life," through which he promotes the structural engineering profession to engineering students who are not familiar with the industry perspective.
Rachel Holland, P.E.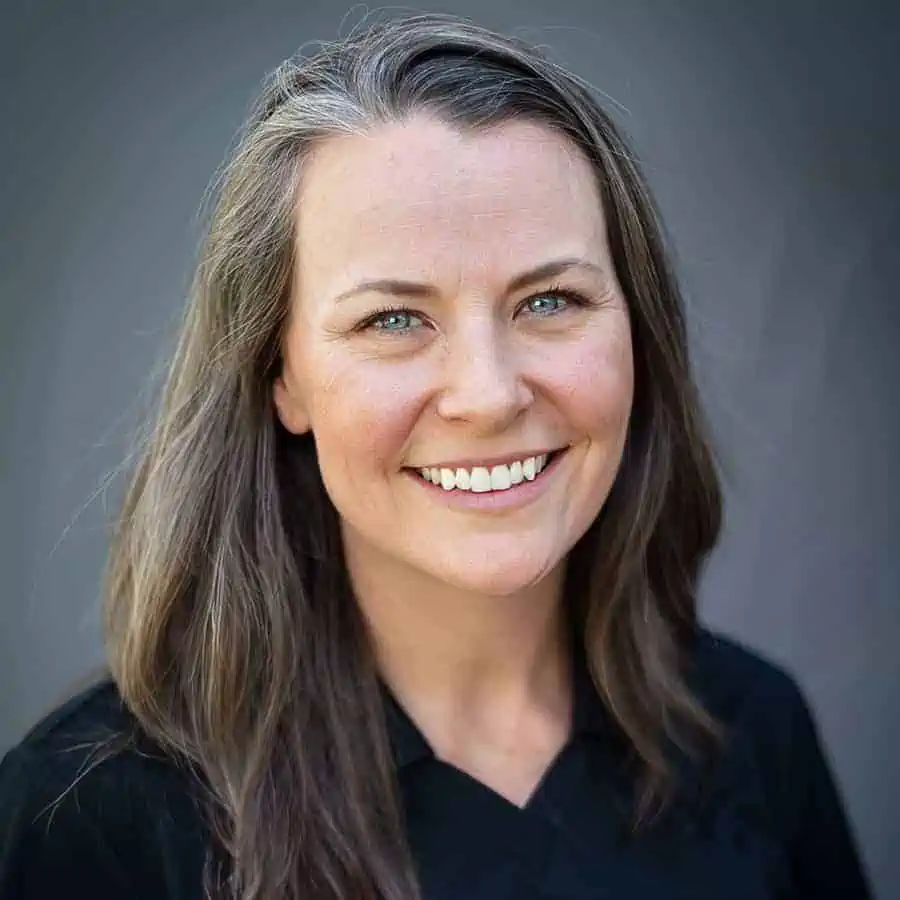 Rachel is an experienced R&D engineer, developing and patenting multiple new structural connectors. She also offers her expertise to both the end user and specifiers as a branch engineering supervisor. She represents Simpson Strong-Tie as a deck expert, educating others on how to properly build code-compliant decks. Before her career working for a manufacturing company, she spent many years working for engineering consulting companies. She earned her Architectural Engineering undergrad degree from California Polytechnic State University, San Luis Obispo, and a Master of Business Administration (MBA) from California State University, Monterey Bay. Rachel is a licensed P.E. in California, Arizona, and New Mexico.
Sources/References:
Tetra Tech
Papua New Guinea
Signed CRPD Treaty List of Countries
Americans with Disabilities Act (ADA)
The United Nations Convention on the Rights of Persons with Disabilities (UNCRPD)
Article 19 of the UNCRPD
The Australian Federation of Disability Organizations (AFDO)
Disabled People's Organizations Australia (DPO Australia)
Australian Disability & Development Consortium – ADDC
The National Construction Code Australia
New Jersey Disability Resources and Advocacy Organizations
Connect with Ruth Javati on LinkedIn
This Episode Is Brought to You By:

Menard USA

Menard USA is a specialty ground improvement contractor that works nationally providing design-build ground improvement solutions at sites with problematic soils. Menard works closely with civil, structural, and geotechnical engineers to minimize foundation costs for a wide range of soil conditions, structure types, and loading conditions. To learn more about Menard USA, or for help on your next project, please visit www.menardusa.com.
PPI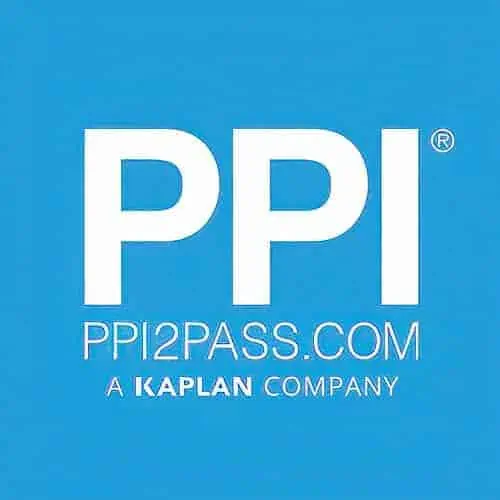 PPI has helped engineers achieve their licensing goals since 1975. Passing the FE and PE exams can open doors to career advancement and new opportunities. Check out PPI's wide range of prep options, including live online courses, on-demand courses, and digital study tools, to help prepare you to pass your licensing exam. Check out PPI today at ppi2pass.com to see all the options available for FE and PE exam prep.
Please leave your comments or questions in the section below on how engineers can contribute to building an inclusive world for people with disabilities.
To your success,
Mathew Picardal, P.E., SE, and Rachel Holland, P.E.
Hosts of The Structural Engineering Podcast