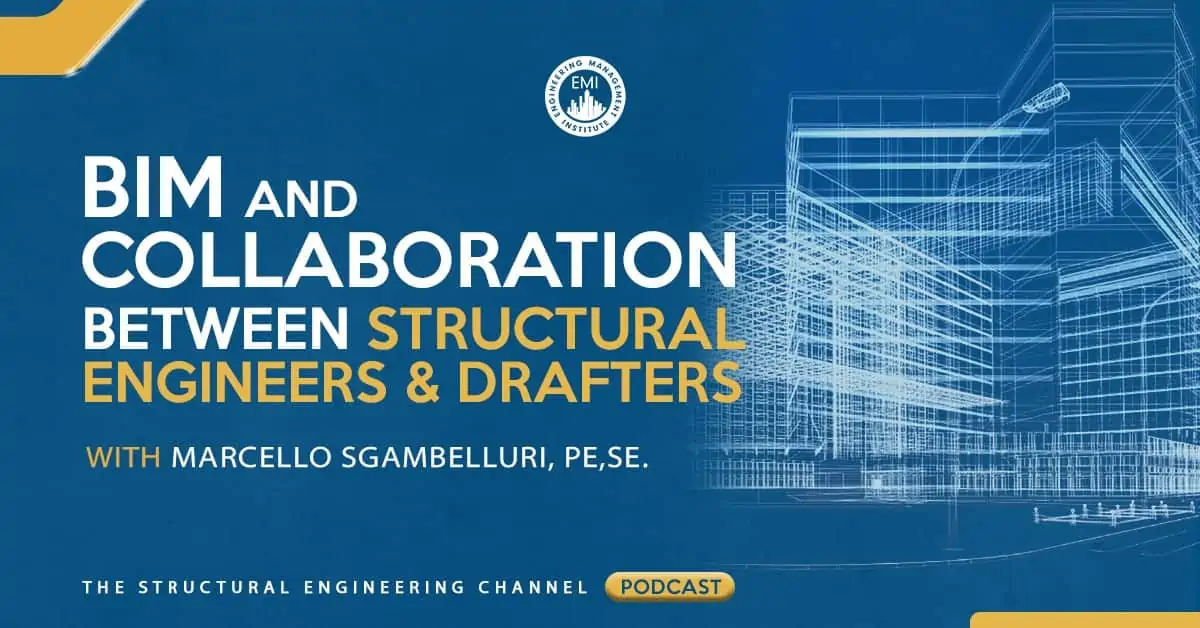 In this episode of The Structural Engineering Channel podcast, we talk to Marcello Sgambelluri, PE,SE., the Director of Advanced Technology at John A. Martin & Associates. He talks about BIM(Building Information Modeling) and how it is evolving, and also shares his thoughts on the roles that structural engineers and drafters will play during this exciting technological time in structural engineering.
Engineering Quotes:


Here Are Some of the Questions We Ask Marcello in This Episode:
Why is BIM so ever-evolving in the structural engineering industry?

Do you think engineers of the future will need to keep up with all the technologies, coding, and scripting?

How can structural engineers learn more about BIM? 

What is the role of structural engineers and drafters in the future?
Here Are Some of the Key Points Discussed in This Episode:
A lot of the ever-evolving things in the structural engineering industry are concentrated on the 3D model and less on the 2D documentation. It is about making sure that everyone on the structural team can have conversations from a 3D sense—being able to view elements in 3D, think in 3D, and move at that fast pace.

Gaming and technology have taken over our industry in terms of visualizations as well as animations. So understanding how customization and programming works is a good thing to wrap your head around as BIM evolves. 

Just because the tradition or policy of your company is to keep the roles of structural engineers and drafters separate doesn't mean that engineers should not learn about the technological aspects of BIM. You need to understand the language of BIM in order to communicate effectively. 

A plus point to keeping up with the technology and the terms is that it gives you a lot of 'street credibility' and will benefit you on future projects. 

Structural engineering companies should be conscious of what type of computer skill sets engineers have and not just look at their skills from a technical standpoint. 

A good place to start when you want to get involved in BIM is to look within your office at the challenges you might have and try to solve those problems. 

As BIM evolves into two groups, namely structural engineers and drafters, the groups need to start working closely together. When BIM tools get better, the BIM tools will link with structural analysis better.
More Details in This Episode…
About Marcello Sgambelluri, PE,SE.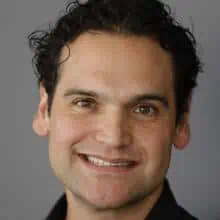 Marcello has worked on many BIM projects over the last 20 years as a project manager, design engineer, and BIM director. Some of the BIM projects Marcello has worked on include the Walt Disney Concert Hall in Los Angeles – CA, the Ray and Maria Stata Technology Center at MIT, and the Tom Bradley International Terminal Expansion at LAX. Marcello is internationally recognized as one of the top BIM leaders and contributors to the education and implementation of BIM technology in the building industry. Marcello continually speaks at Autodesk University and the Revit Technology Conference BILT; between both conferences, he has received the first place speaker award for a record 16 times, from 2012 to 2019. In addition, Marcello provides training and consulting in the AEC industry. Marcello received his bachelor's and master's degrees in Civil Engineering, and he is also a licensed Civil and Structural Engineer.
Books Mentioned in This Episode:
The Influence of Military Strategies to Business

Sources/References:
Structural Engineering Life
Connect with Marcello Sgambelluri
TSEC 02: The State of the Structural Engineering Industry from the ASCE SEI Structures Congress Part 1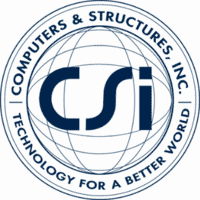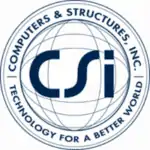 This episode is brought to you by CSI, Computers and Structures, Inc. which is recognized globally as the pioneering leader in software tools for structural and earthquake engineering. You can learn more about them at www.csiamerica.com
Please leave your comments or questions in the section below on BIM and the collaboration between structural engineers and drafters.
To your success,
Anthony Fasano, PE, LEED AP & Mathew Picardal, P.E.
Hosts of The Structural Engineering Channel