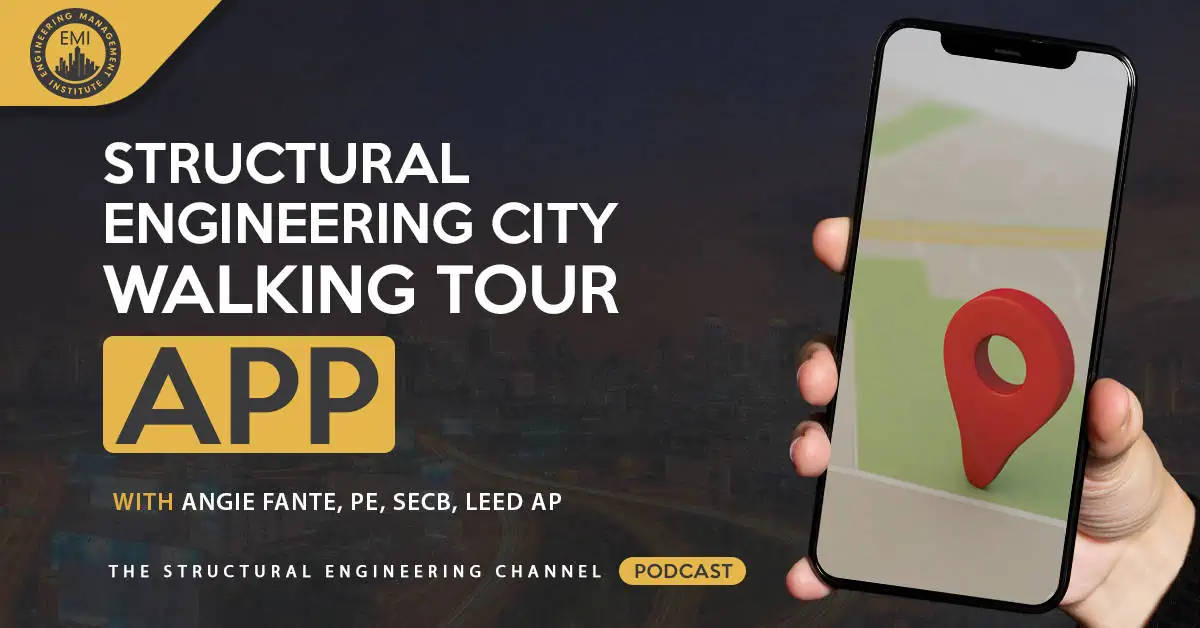 In episode 22 of The Structural Engineering Channel Podcast, we talk to Angie Fante, PE, SECB, LEED AP, who is the Principal and Chief Structural Engineer at Ballinger. Angie talks to us about a Structural Engineering City Walking Tour App that will be launching very soon and provide some valuable information on how you can attend the tour.
Engineering Quotes:



Here Are Some of the Questions We Ask Angie Fante in This Episode:
You developed a structural engineering city walking tour app; can you tell us what it is?
Is the app specific to St. Louis or can people use it in other areas?
Are there any specific site visits in St. Louis that you can name?
What is it that you wish to see come out of this tour when people experience it?
How can our listeners attend the tour?
How much time did it take you to develop the app and what was the process like?
Can anyone contribute to the app, and is this how it will get implemented in other cities?
Here Are Some of the Key Points Discussed About the Structural Engineering City Walking Tour App
A structural engineering city walking tour app is an app that you download from PocketSights, and it is populated with a series of buildings and monuments on a three-mile route. On each stop, it explains the notable engineering achievements of that particular building or monument.
Currently St. Louis is the only tour available, and ASCE SEI is hosting it as a pilot program. The intention is to make multiple tours of different cities around the world where there are significant structures.
The tour starts and ends at the Station Hotel, which is an historic building in itself. Other sites that you can visit are the Gateway Arch, the Wainwright Building (the tallest and second-tallest structures in St. Louis, respectively), the Eads Bridge, and the Federal Building. The information that's on the app will tell the story behind the construction of the sites.
The main goal for this app is to increase the appreciation of structural engineering in the public and to help educate them in what structural engineers do.
To attend the tour, download the free app from PocketSights and search for St. Louis in the search bar. It will be the first tour available, and it is called the Structures Congress SEI St. Louis Structural Engineering Walking Tour.
Someone else had previously created the app. The process of researching information on the structures is what took a long time, as there is not much available information about the engineering of the structures.
The St. Louis tour can only be edited by SEI or Angie. Anyone can create a similar app if they would like to do something similar in their hometown or city. You can reach out to Angie if you would like some help and tips to do this successfully.
More Details in This Episode…
About Angie Fante, PE, SECB, LEED AP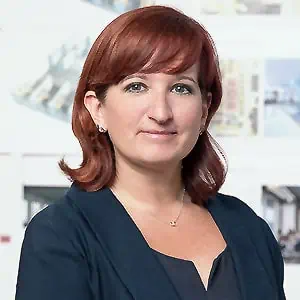 As Principal and Chief Structural Engineer at Ballinger, Angie Fante combines engineering and construction knowledge with exceptional management skills. She has been an integral team member on several high-profile collaborations, channeling her enthusiasm and expertise into inspiring building and system designs. In addition to her responsibilities within the firm, she is currently a member of the Delaware Valley Engineers Week PR committee. In 2011, she was named Young Engineer of the Year by the Engineers' Club of Philadelphia. Angie earned a Bachelor of Architectural Engineering and Master of Architectural Engineering from Pennsylvania State University.
If you have any information regarding COVID-19 that you would like to broadcast to a wider audience, please contact our content manager Angelique at [email protected] and we will do our best to share it.
Sources/References:
Ballinger
Engineers' Club of Philadelphia
Connect with Angie Fante
ASCE SEI
PocketSights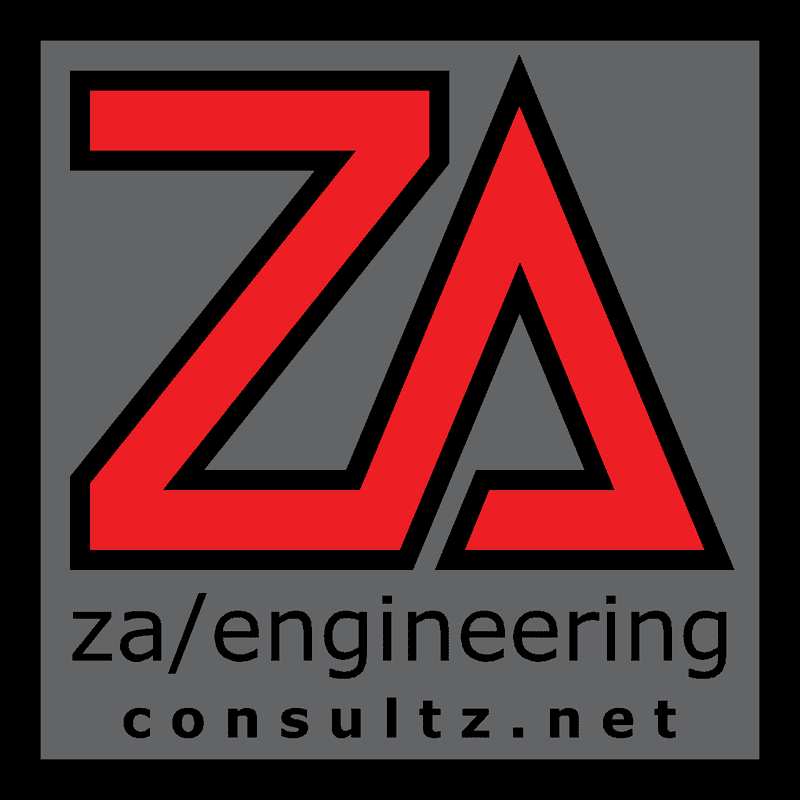 This episode is also brought to you by ZA Consulting Engineering Services, a structural consulting firm located in Long Island, New York, and services projects throughout the Northeast. za/engineering specializes in working with existing structures, providing building inspection and evaluation services, and structural design for repairs, reuse, and remediation of existing building structures. za/engineering also provides design and evaluation of new and existing structures for installation of alternative energy systems such as solar panels and structural engineering services for new commercial and residential structures. Their goal is to find practical solutions that are mutually acceptable by stakeholders and involved parties. Contact them any time for a free consultation on your next project. You can find them at http://www.consultz.net
Please leave your comments or questions in the section below on the structural engineering city walking tour app.
To your success,
Mathew Picardal, P.E., & Alexis Clark, P.E., M.ASCE
Hosts of The Structural Engineering Channel