Podcast: Play in new window | Download | Embed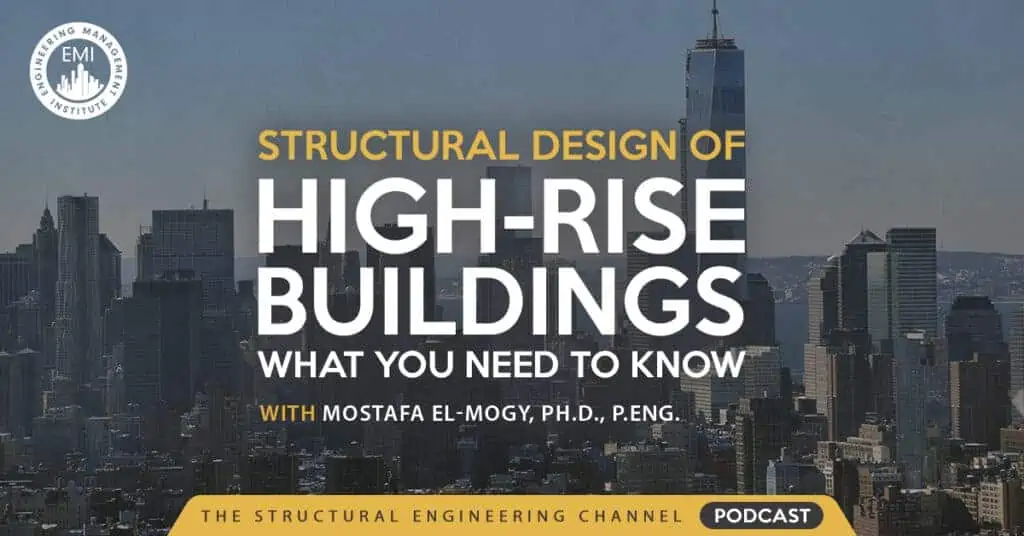 In this episode of The Structural Engineering Channel Podcast, we talk to Mostafa El-Mogy, Ph.D., P.Eng, an active researcher, passionate instructor, and highly talented structural engineer about the design of high-rise buildings. Mostafa also talks about the structural engineering profession and provides some great tips for aspiring structural engineers.
Engineering Quotes:



Here Are Some of the Questions We Ask Mostafa El-Mogy in This Episode:
Can you share with us what you currently do in your role at Structural Engineering Basics?
How did you get into structural engineering and what got you interested in it?
Why did you choose to go back to school?
Can you explain what the process is to get a professional engineering license of Canada (P.Eng.)?
What are some of the most unique projects you have worked on?
Can you tell us what the procedure is in wind-tunnel testing for high-rise buildings?
What are the lateral systems, software, and construction materials you would use in the designing process of a high-rise building?
Do you have any advice for the career path that should be taken for people who want to design high-rise buildings?
What are some of the steps that a recent structural engineering graduate can take to further their career in high-rises?
Why did you decide to start Structural Engineering Basics as an online course?
Here Are Some of the Key Points Discussed About High-Rise Structural Design and Tips for Aspiring Structural Engineers:
Being a consultant who does design work, a master's degree is an excellent way to get more technical experience and strengthen your background in engineering design.
The P.Eng. in Canada is equivalent to the P.E. in the United States. To get a P.Eng., you need to do four years as a practicing engineering member in training under the supervision of a professional engineer. You also need to submit a regular report that outlines your experience, the tasks you worked on, and that was signed off by your supervisor. You need to then write an exam on the practice of engineering ethics at the end of the four years. This is a pass or fail exam. Then you need to submit three reference letters that you get from professional engineers that you worked with.
The taller a building gets; the more wind dynamic effect becomes part of the load that the building needs to withstand. A 3D model of the design needs to have experimental testing done in a wind tunnel to see the effect that different wind speeds and turbulence will have on the design.
To start the designing process, you need to start with reinforced concrete shear walls and cores that are usually around the stairwells and elevator shafts. You can then start with the analysis of the design and assign the loads, and then look at the results that you get.
Things you need to check when designing a high-rise building are:

Is the design going to be safe?
The deformation and lateral movement of the design when different stresses are applied to it.
For very tall buildings, you need to engage the perimeter of the building into your design.

Some of the materials used would be reinforced concrete, steel columns and beams, hollow core slabs, and post-tension reinforced concrete.
A civil engineering degree with structural engineering design courses is a good start for someone who would like to start designing high-rise buildings. You should also take courses in analysis, materials, structures, and dynamics. In addition, try to get experience in these fields and start networking as early as possible.
To start their career path in high-rise building design, recent graduates need to start networking with professionals who are ahead of them and get a mentor who is working on tall buildings. They need to pay attention and keep looking for opportunities to work on a high-rise building project. It would also benefit them if they had experience in using software such as ETABS.
Structures affect our lives daily, and there is a need to understand the basics without getting into technical things.
More Details in This Episode…
About Mostafa El-Mogy, Ph.D., P.Eng.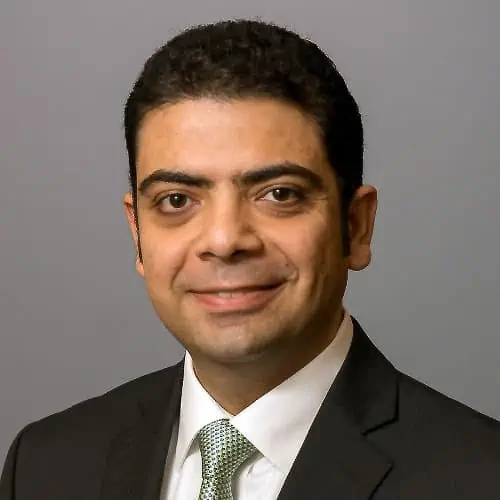 Mostafa is a professional structural engineer with over 15 years of experience in the engineering consulting profession. He has worked on high-profile projects with architects, owners, and other professionals in many countries, including Canada, United Arab Emirates, Egypt, and Saudi Arabia.
Mostafa has a doctorate degree and teaches engineering at the university level. His research is published in multiple peer-reviewed journals and international conferences. He is the co-founder of the Structural Engineering Basics online platform, which helps people understand the basics of structural engineering and provides mentorship and guidance for those interested in the topic.
Sources/References:
Structural Engineering Basics – Discount Code: SEC10OFF
TSEC 27: Five Points Structural Engineers Should Know About the ASCE SEI Global Practice Guide
ETABS Software
TSEC 17: Mentoring for Structural Engineers and a Special Introduction
Mostafa El-Mogy's LinkedIn Profile
Connect with Mostafa via Email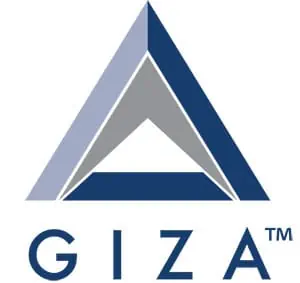 Our sponsor for today's program is GIZA Steel, a design software specifically created for structural steel connection design. GIZA supports over 400 connection configurations in the Shear, Moment, Vertical & Horizontal Bracing groups. Selected as an AISC/Modern Steel Construction Hot Product for the past two years, GIZA continues to expand its connection library and add new tools that help users spend less time on connection design and produce concise and thorough design reports. You can try GIZA today for free by going to www.gizasteel.com and downloading the 15-day trial. GIZA — created by Steel Design Professionals for Steel Design Professionals.
Please leave your comments or questions in the section below on high-rise structural design and tips for aspiring structural engineers.
To your success,
Mathew Picardal, P.E. & Alexis Clark, P.E., M.ASCE
Hosts of The Structural Engineering Podcast