Podcast: Play in new window | Download | Embed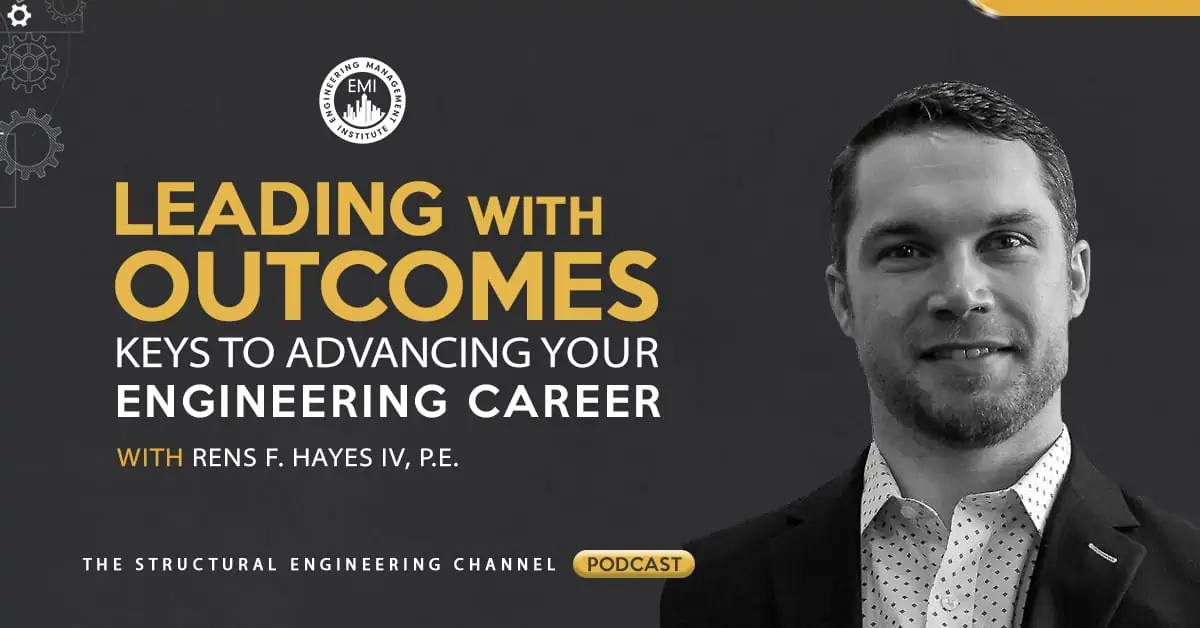 In this episode of The Structural Engineering Channel Podcast, we talk to Rens Hayes, Principal at H+O Structural Engineering, about strategic planning, organizational structure, leadership, management, and advancing your engineering career. Regardless of your current position and aspirations in your engineering career, if advancement is something you'd like to continue to pursue, this episode is full of big-picture insights that will help you see where opportunity for growth lies.
Engineering Quotes:



Here Are Some of the Questions We Ask Rens in This Episode:
How did you become a business pioneer?
Can you tell us more about your leadership style and values and how they can be implemented?
What are some of the beliefs that can prevent someone from advancing in their career, and how do you suggest that someone can overcome those barriers?
Please talk about the power of purpose and how people can use it to get through difficult times.
Did you have any mentors, and how important is mentorship to you?
What is your opinion on a positive work environment, and how do you enable that at H+O?
Here Are Some of the Key Points Discussed About the Keys to Advancing Your Engineering Career:
H+O Structural Engineering, based in Boston, Massachusetts, focuses on mid- and high-rise building structures. Rens is a co-founder and principal of the company and works on HR, business development, and marketing, and handles many of the new leads.
A firm's mission, vision, and values are very important because if your company does not have a mission, vision, or values, you cannot expect your team to work together in the same direction for the company.
To be successful, a company needs the following:
Mission: It should be short and concise, it should define why your company exists, and everyone in the firm should know it by heart.
Vision: The vision paints the picture of where a company is going and should be written in the present tense. This makes your team actively work on becoming that company in years to come.
Values: The core values of a company guide culture and decision-making. There should be up to five values, and they should be short and concise so that everyone in your team can remember them.
If you do not have a clear mission, vision, and values, as well as a framework and clarity on how you deliver value to a client, you don't have an organizational structure that is going to allow the workforce to grow and advance their career.
The eight core functions of a business are planning, leadership, sales, marketing, people, operations, finance, and legal. These all need to be balanced to run a successful business.
If you are thinking of advancing your engineering career and increasing your value to the company, being able to identify root causes of problems and help coming up with a solution is a tremendous opportunity to advance your career.
If you want to increase your earning potential, you can apply the eight core values of a business to yourself. This will help you to identify your weaknesses and guide you on what you need to work on to improve your strengths.
A toxic work environment is one where people are afraid to make mistakes. Mistakes are an opportunity for an entire organization to improve. When you can create a positive learning environment, mistakes become lessons learned and are not really mistakes.
One of the biggest fears that stems from making a mistake is people think they, as a person and their character, are judged by their performance. To deal with fears, you need to define what the fear is, determine how to prevent it from happening, and how it can be fixed if it does happen.
Defining what you want in life is especially important. When you go through the exercise of defining your why, it creates a lot of clarity in your goals and what your day-to-day actions are moving toward. When you find your purpose, it helps you overcome the challenging times. If a goal is driven by fear, then when the going gets tough, the person with this goal will not make it through the tough times.
Mentorship and having a good inner circle are important, especially when you need to make certain decisions or to help you get through certain situations that you run into.
A positive work environment is an environment of growth and learning. It is a place where people are not afraid to ask questions or make mistakes.
More Details in This Episode…
About Rens F. Hayes IV, P.E.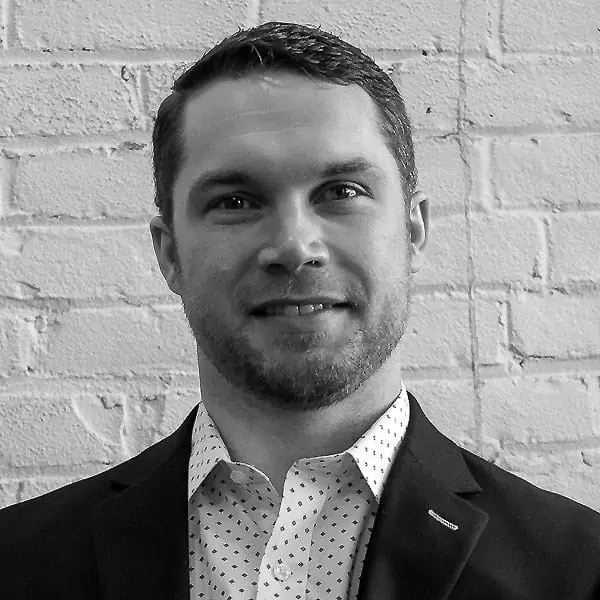 Rens F. Hayes IV is the co-founder and Principal of H+O Structural Engineering, a firm specializing in mid- and high-rise building design.  Their mission: A Better Experience – for their team and for their clients. As partners in the development process, they support development teams in navigating the unique challenges of each development to achieve success.
H+O serves both architects and real estate developers by helping them protect their investment. Their keys to development success: cost-effective design, support informed decisions and meet deadlines. They are structural engineers actually focused on your results.
As a people-first organization, H+O is committed to creating a better experience for their team through transparency, trust and opportunity. Transparency is created with strategic clarity and open-book management. Every team member is trained in financial literacy, so everyone understands how the business creates value. Trust is created through a positive work environment where accountability is driven by the outcomes everyone is working towards. Mistakes are recognized as lessons learned, provided they are leveraged as an opportunity for the entire organization to improve. Lastly, opportunity is created through an organizational structure and vision that supports growth for each team member. The culture is positioned to develop leaders who seek growth opportunities.
Rens received his BS and MS in Civil Engineering from Worcester Polytechnic Institute (WPI). Rens is a Professional Structural Engineer and Certified Value Growth Advisor. He is a lifelong learner, constantly seeking new perspectives through audiobooks and relationships. Post WPI, Rens worked for a large structural engineering firm before returning as Vice President to the family steel company, Rens Welding & Fabricating, Inc. During this time, Rens and his co-founder, Jeremiah O'Neill, launched H+O. From the very beginning, they developed a people-first organization with systems for scale. Rens and his wife, Allie, are happily married with two children, Rens V and Maisy. Outside H+O, Rens enjoys golf, water skiing, snowboarding and Crossfit.
Books Mentioned in This Episode: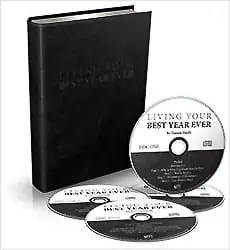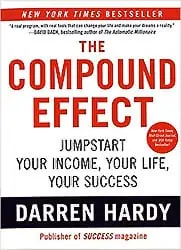 The E-Myth Revisited: Why Most Small Businesses Don't Work and What to Do About It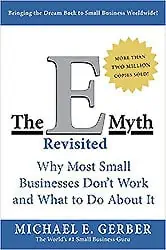 Sources/References:
H+O Structural Engineering
Ted Talk Article – Fear Setting: A Checklist Template for Defining Your Fears
Connect with Rens F. Hayes IV, P.E., on LinkedIn
TWICE
The Geotechnical Engineering Podcast
Please leave your comments or questions in the section below on keys to advancing your engineering career.
To your success,
Mathew Picardal, P.E. & Alexis Clark, P.E., M.ASCE
Hosts of The Structural Engineering Podcast