Podcast: Play in new window | Download | Embed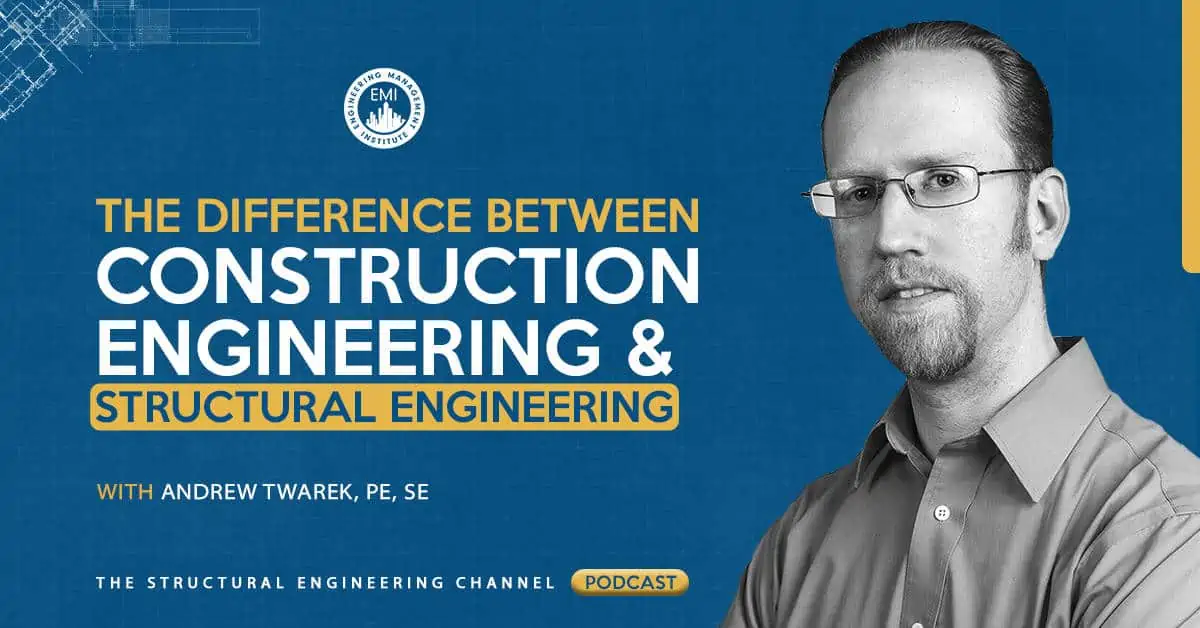 In this episode, we talk to Andrew (Drew) Twarek, a project manager at Ruby+Associates, Inc. Structural Engineers about construction engineering, what it is and how it differs from structural engineering. He also talks  about some of the top award-winning projects that he's worked on in the past.
Engineering Quotes:

Here Are Some of the Questions We Ask Drew Twarek about Construction Engineering:
What is construction engineering and how does it differ from "regular" structural engineering?
Why do you think contractors need a construction engineer?
What does a construction engineering project look like?
What are some of the real-life construction projects that Ruby+Associates has been involved with?
Can you talk to us about the five-mile long suspension bridge painting project that won you the NCSEA Engineering award?
Talk to us about the project you worked on with Colorado Springs Utilities, where innovative technology to reduce SO2 emissions at one of its power plants was used.
What advice can you give to engineers considering a career in construction engineering?
Here Are Some of the Key Points Discussed About Construction Engineering:
There are many different types of constructional engineering, such as connection design, erection procedure engineering, and construction engineering. Construction engineering is a branch of structural engineering but is separate from the typical structural engineering. Additionally constructional engineering involves the construction process, planning, scheduling, manpower, labor, and material input that goes into the projects. It also involves solving structural engineering problems, how the materials are used, and helping the client to get the project built.

Some examples of what constructional engineers work on are:

Construction equipment loading on the already constructed parts of the project.

Demolition design and stability analysis if parts of the building need to be removed or if new portions of the building need to be added underneath the already constructed building.

Analyzing construction repairs to see if it needs to be demolished or if the construction that is there can be used and improved on.

Contractors need construction engineers to ensure the safety of the workers and structure in the design phase, when they have construction issues that they need to solve or run into problems that need repairing.

On the other hand, Andrew was part of the award-winning project of painting the iconic five-mile long Mackinac suspension bridge in Michigan. They designed a one-of-a-kind platform to replace the scaffolding, transporting the painter's up and down the towers of the bridge while they removed the old paint and replaced it with new high-tech paint.

Andrew also worked on a project with Colorado Springs Utilities where innovative technology to reduce SO

2

emissions at one of its power plants was used. They used a combination of reinforced fiberglass (FRP) with a steel exoskeleton. The fiberglass is used in tanks and pipes that are made of corrosive materials but rarely used in ductwork. The entire duct was made from fiberglass and enveloped in structural steel to enhance the strength of the duct. They faced challenges in joining the two materials together because the structural steel needed to have space for the fiberglass to expand and contract. 

If you are thinking of moving to a construction engineering field, you need to pay attention to your steel, concrete, timber, and statics classes. Get experience in the field because it helps to see the construction process, and you will learn how to deal with contractors and get onboard with them.
CLICK HERE TO VIEW THE MODERN STEEL CONSTRUCTION ARTICLE PHOTOS
CLICK HERE TO VIEW THE MACKINAC BRIDGE PAINT PLATFORMS PHOTOS
More Details in This Episode…
About Andrew Twarek, PE, SE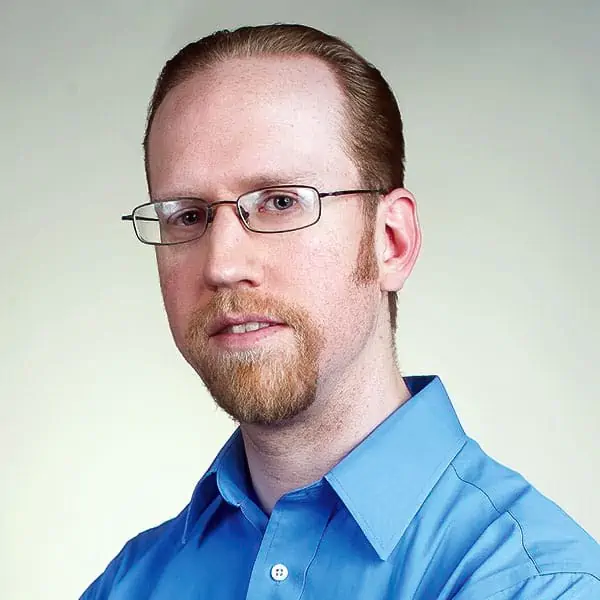 Drew is a licensed Professional Engineer in the states of Michigan and Ohio, and a licensed Structural Engineer in Illinois. Within Ruby, he leads the Construction Engineering service group, the Technology Team and he is a Career Coach for several of Ruby's younger engineers. Drew also serves the engineering profession as treasurer for the Structural Engineers Association of Michigan (SEAMi) and is part of ASCE and AISC.
CLICK HERE TO VIEW ANDREW'S FULL BIO
Construction Engineering Sources/References:
Engineering the Building of Buildings
Mackinac Bridge Paint Platforms
Ruby+Associates
Connect with Andrew Twarek, PE, SE on LinkedIn
This Episode Is Brought to You by the Following Sponsors:
Skyciv

SkyCiv offers a range of powerful, easy-to-use structural analysis and design software that is 100% in the cloud. A core focus of SkyCiv is their structural analysis and design API, which lets engineers access all of SkyCiv's technology directly. Build your own tools and software around the SkyCiv functions to design faster and easier. Being entirely on the cloud, the SkyCiv API can run from any device, meaning no installation or licensing issues. The SkyCiv API lets you directly access features such as model generation, structural analysis, member design, concrete design, wind load calculations, and much more from any of your own programs or tools. With just a few lines of code, you can easily automate parts of your design workflow. Are you an innovative engineer looking to improve your team's efficiency or automate repetitive design tasks? If so, the SkyCiv API can give your team the tools. Get started today at https://skyciv.com/emi/
Dlubal Software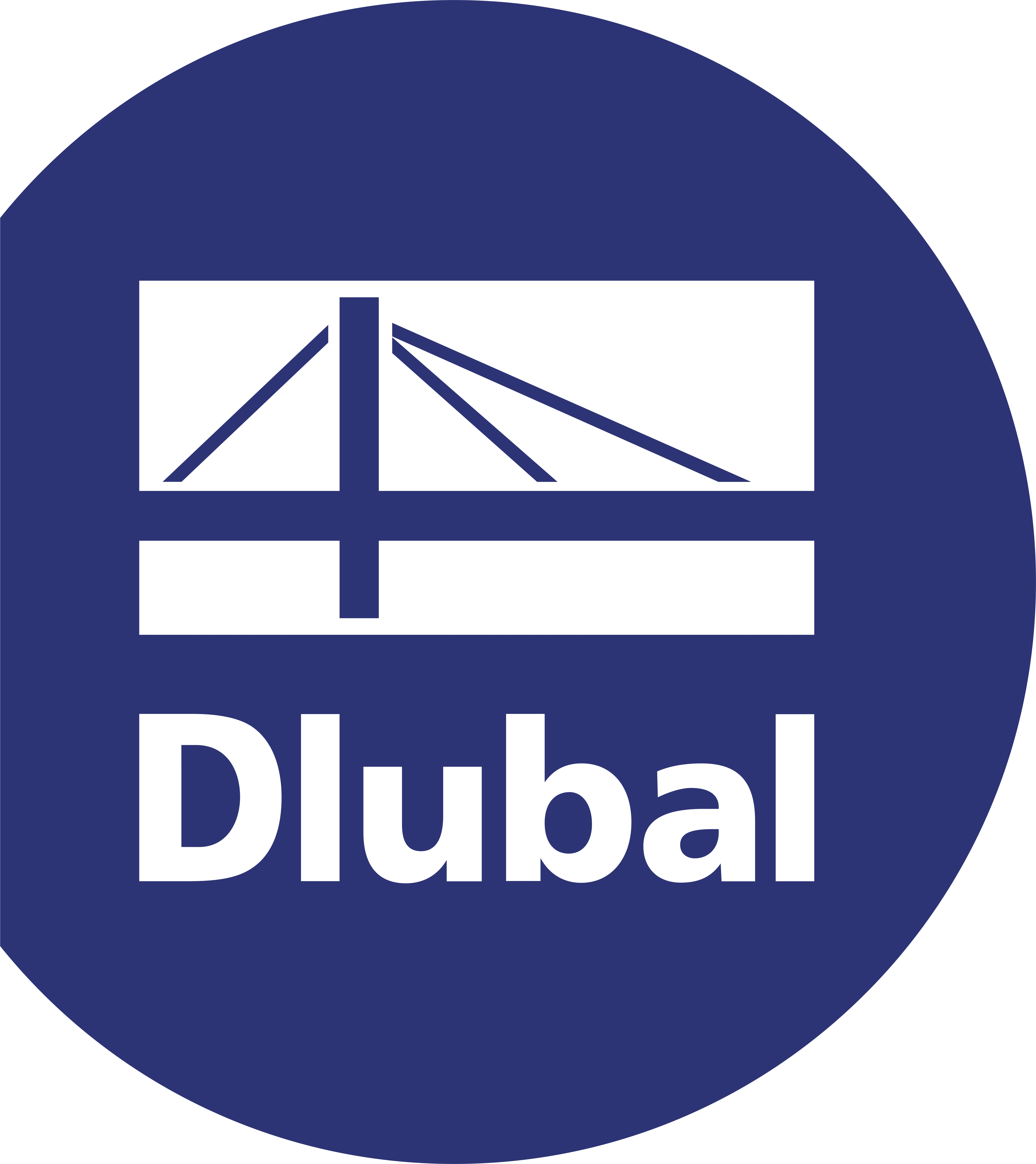 Dlubal Software offers the most powerful, yet user-friendly structural analysis and design software for today's structural engineer. With the general FEA program RFEM, venture beyond basic box-type buildings and into unique multimaterial structures instead. The nonlinear FEA program is based on a modular concept so you can create a tailored and affordable package specific to your design projects. The add-on modules include the American, Canadian, and other international design standards for not only steel and concrete, but also aluminum, wood, cross-laminated timber, glass, tensile fabric, cable form-finding, dynamics, stability, and much more. The direct interfaces with BIM programs, including Revit, Tekla Structures, and AutoCAD, allow for the time-saving bidirectional exchange of information with RFEM. Also, experience Dlubal's recently released standalone program RWIND Simulation, which simulates wind flow on all structure types and geometries within a numerical wind tunnel. Integrate wind pressures back to the RFEM structure for a complete structural design. For more information, visit http://www.dlubal.com. 
Please leave your comments or questions in the section below on construction and structural engineering.
To your success,
Mathew Picardal P.E. & Alexis Clark, P.E., M.ASCE
Hosts of The Structural Engineering Podcast