Podcast: Play in new window | Download | Embed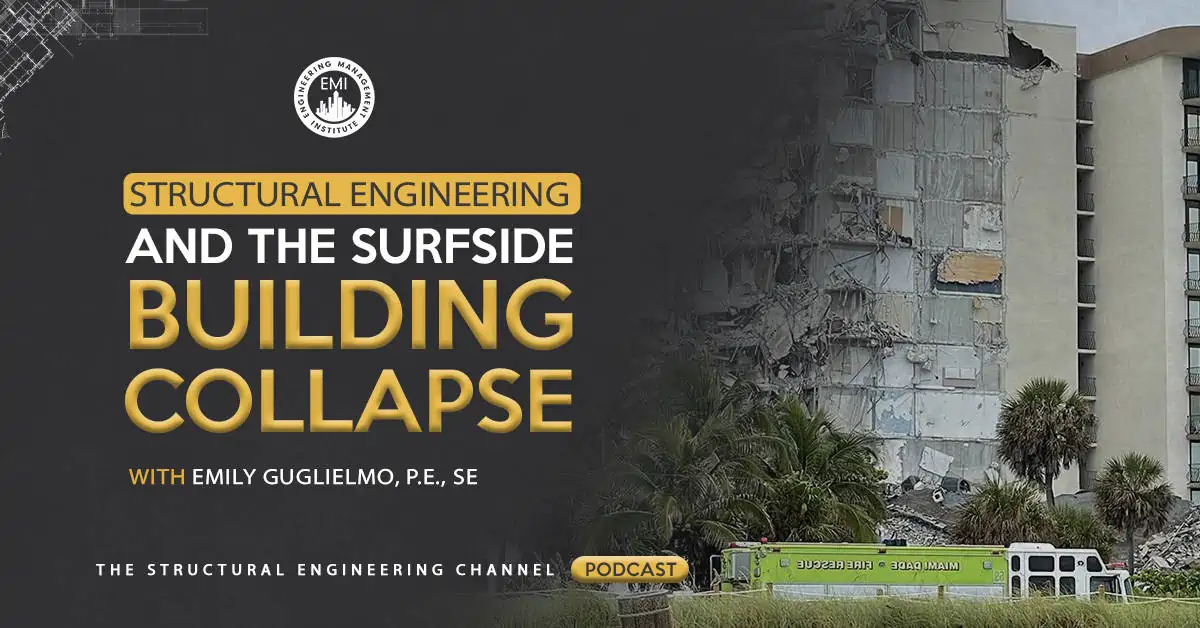 In this episode, we talk to Emily Guglielmo, P.E., SE, the past president of the National Council of Structural Engineers Associations (NCSEA) and the Structural Engineers Association of Northern California (SEAONC), about building safety in response to the recent Surfside building collapse in Miami a few weeks ago. She will also talk about a structural engineer's role post-collapse and how the collapse will affect our building codes.
Engineering Quotes:


Here Are Some of the Questions We Ask Emily:
As a structural engineer, what was your first reaction to hearing about the collapse?
Can you explain what a structural engineer's role is post-collapse?
What were some of the major causes of the Surfside building collapse?
Will building codes change because of this?
As a profession, structural engineering is often overlooked or misunderstood by the public until something like this happens. Why is that?
Will this lead to innovations? Materials or otherwise?
Have you heard of any other regional interests that have come from this disaster?
What is non-ductile concrete? Is that what happened in the Surfside building collapse?
Is this 40-year recertification a national IBC requirement? Should it be?
Here Are Some of the Key Points Discussed About Structural Engineering and the Surfside Building Collapse:
The Surfside building collapse was a heart-breaking event, and as structural engineers, it affects us professionally and personally. The NCSEA felt compelled to be proactive and answer questions asked by the media and public on the day of the Surfside building collapse. They offered support to the structural engineering profession and the community.
The first role of a structural engineer post-collapse is to assist with search and rescue and help the first responders to work through the safest possible conditions. The next role is the forensic and technical investigation into the cause of the collapse. The third role is when a structural engineer gets involved to make any changes to the building codes, how drawings are permitted, the quality assurance process, building maintenance, and licensure requirements.
It would be irresponsible for structural engineers to speculate and answer questions on the causes of a collapse before the review is complete. A responsible response would be to say that it is very likely that there is no one cause for the collapse but multiple compounding factors that led to the collapse.
Tragedies like the Surfside building collapse could bring about many changes depending on the outcome of the investigation. The changes will not be single-pronged solutions and could affect things like building codes, construction practice, and methods of inspection.
The role of a structural engineer is not well understood by the public because you are covered up. You are usually the skeleton — the bones of a structure — and people do not see the work that you do. Structural engineers do not do a great job at fully celebrating their successes or being intentionally visible. When a collapse happens, the public then realizes that structural engineers have a critical role in building safety. Your role in keeping the buildings safe and communities functioning is vital.
We are going to see innovations or maybe a push on some existing innovations. They will probably be about concrete repair and restoration, material durability, and new technologies for building evaluation.
Most of the regional structural engineering offices are getting the same questions from the media, which are," What happened?" and "Can this happen here?" The public is concerned about what could happen in their communities. As structural engineers, we have a captive audience now, which is something that you do not normally see. We should take this chance to remind building owners of building maintenance and proactive retrofit options.
Non-ductile concrete is a phrase used for a building that has "brittle" concrete elements. Non-ductile concrete buildings tend to perform poorly during earthquakes because of a lock of reinforcing steel or rebar and were generally constructed before the year 1980.
Recertification is not an IBC or building code requirement, but rather a local jurisdiction requirement. It requires that after 40 years, the electrical and structural elements of a building need to be re-certified. It is more likely to become local or state jurisdiction agencies that regulate a building.
More Details in This Episode…
About the Guest, Emily Guglielmo, P.E., SE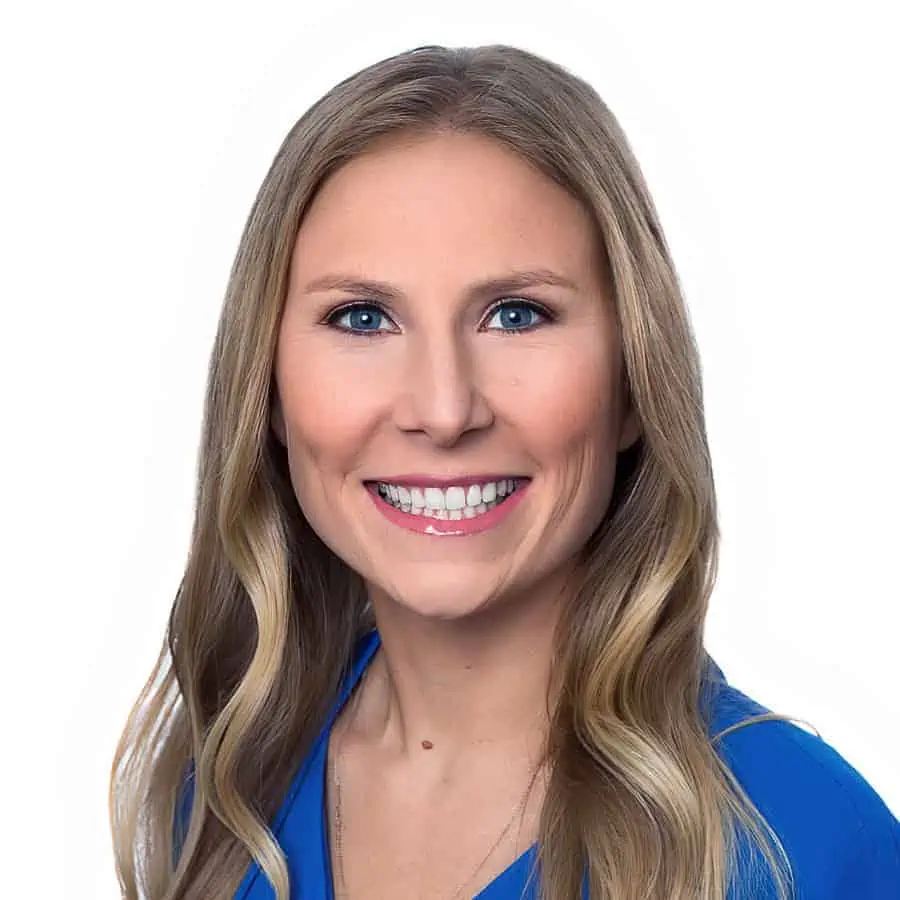 Emily is the past president of the National Council of Structural Engineers Associations (NCSEA) and the Structural Engineers Association of Northern California (SEAONC). She is the Chair of the NCSEA Wind Engineering Committee, Vice-Chair of the ASCE 7 Seismic Subcommittee, and serves as a voting member on the ASCE 7 Wind, Seismic, and Main Committees. She has lectured on seismic, wind, and building code provisions both nationally and internationally. A licensed SE, Emily has received several awards, including SEI Fellow and the Susan M. Frey NCSEA Educator Award, for effective instruction for practicing structural engineers.
About the Hosts
Mathew Picardal, P.E.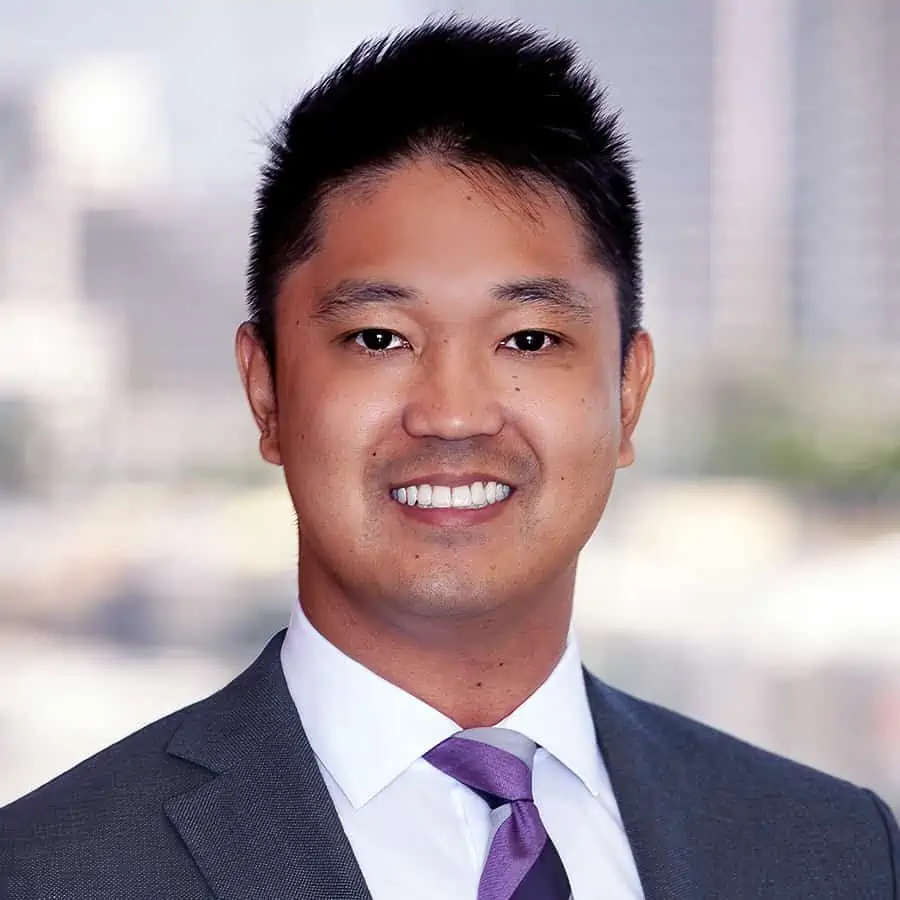 Mathew is a licensed engineer, practicing on structural projects in California, with an undergraduate degree from Cal Poly Pomona and an M.S. in Structural Engineering from UC San Diego. He has designed and managed various types of building structures, including residential wood apartment buildings, commercial steel buildings, and concrete parking structures and towers. He also hosts the new YouTube channel "Structural Engineering Life," through which he promotes the structural engineering profession to engineering students who are not familiar with the industry perspective.
Cara Green, EIT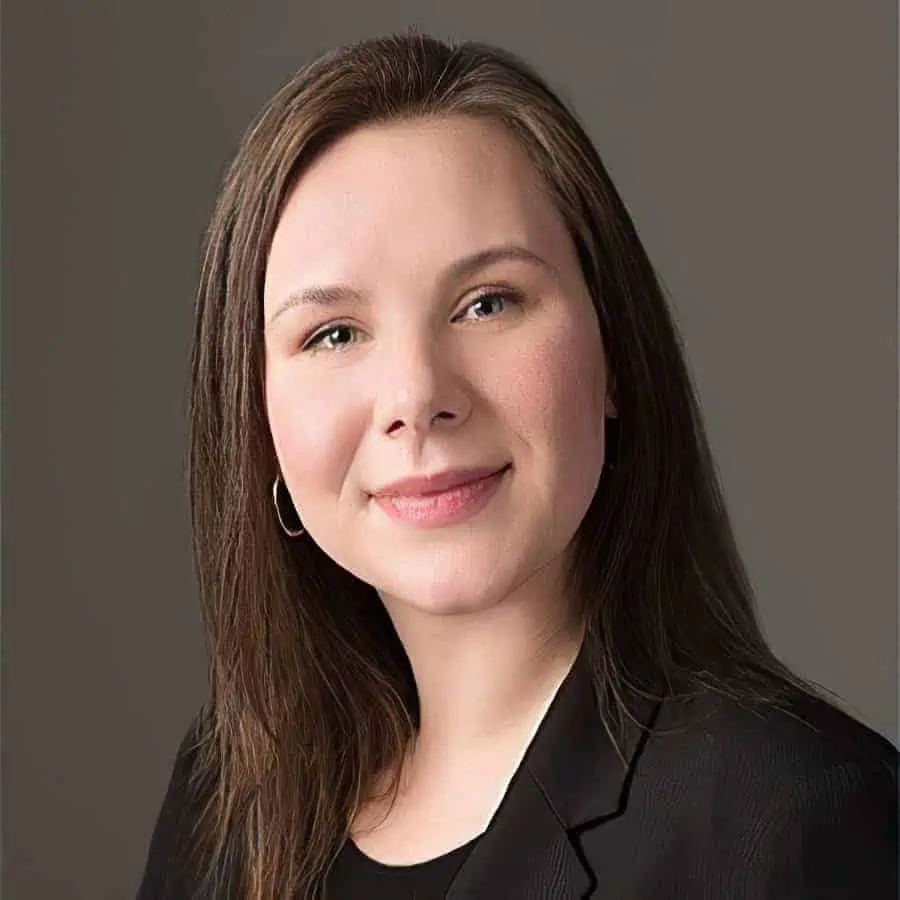 Cara Green, EIT, works in Hilti's North American headquarters as the Structural Engineering Trade Manager for the U.S. and Canada. She is currently an EIT in Texas and received her bachelor's in civil engineering from the University of Alabama in Huntsville.
Sources/References:
NCSEA
SEAONC
Connect with Emily Guglielmo, P.E., SE, on LinkedIn
Please leave your comments or questions in the section below on structural engineering and the Surfside building collapse.
To your success,
Mathew Picardal, P.E. & Cara Green, EIT
Hosts of The Structural Engineering Podcast