Podcast: Play in new window | Download | Embed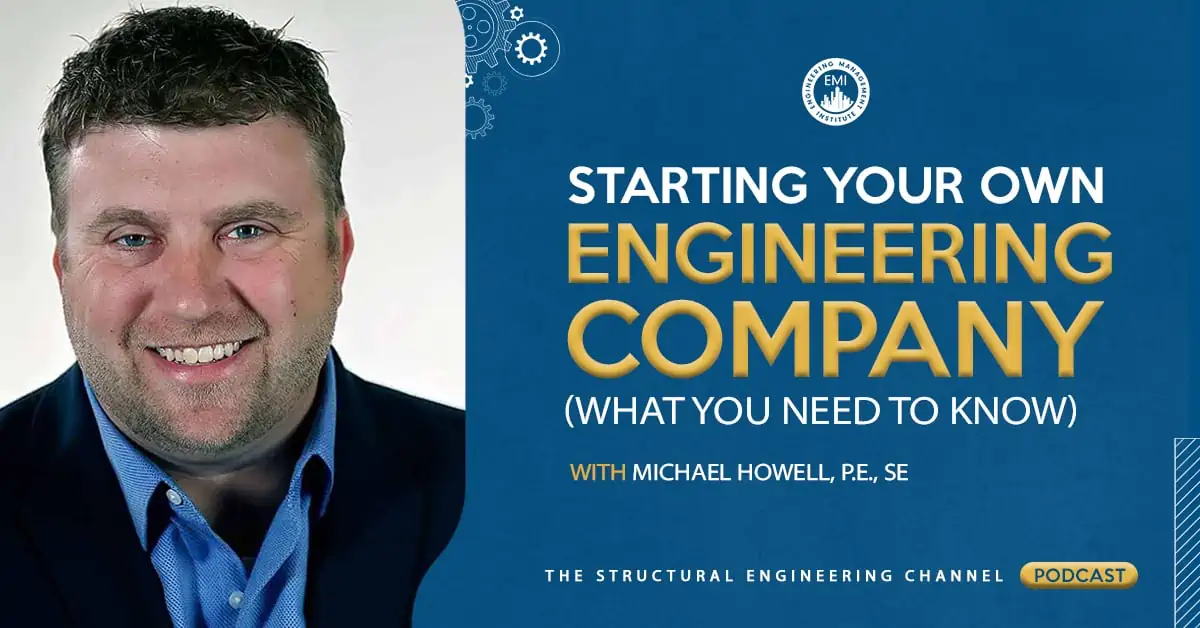 In this episode, we talk to Michael Howell, P.E., SE, president and owner of Arrow Engineering. Mike is a licensed structural engineer who has experience as both a contractor and a designer. He specializes in providing engineering services for design-build projects and has experience in several different types of projects. We talk to Michael about starting your own engineering company.
Engineering Quotes:



Here Are Some of the Questions We Ask Michael:
When and why did you decide to go into business?
What would you say are the most important attributes of a successful engineering business?
How do you remain people-focused and prioritize the needs of your employees?
What are some of the most rewarding and least rewarding aspects of starting your own engineering company?
What would you say is the difference between self-employment and growing a business?
What effects did the COVID-19 pandemic have on small startup businesses?
What advice do you have for our listeners who are maybe thinking of starting an engineering company, especially in these tough times we are living in?
Here Are Some of the Key Points Discussed About Starting Your Own Engineering Company:
If you feel as though you do not fit well into other firms' systems, maybe starting your own engineering company is the right path to take. You might find things in the company you work for that do not make sense or need updating. Look at the business side of things and see if you have a passion for it. If you do, then start looking for opportunities where you can start your own engineering company.
Getting an MBA (or other advanced degree) may help you in getting to know the business side of an engineering company. Combining it with your past engineering experience will be an advantage for you and your engineering company.
When starting your own engineering company, success will look a lot different to you than to a company that has been around for 50 years. Be an expert, be passionate, and be a servant. To be an expert, you and your team must strive to be well-educated and continually be engaged in the concept of life-long learning. If you are going to be successful at anything, you must be passionate about it. You became an engineer to serve. If your engineering company does not embody the servant attitude, then it will not be very successful.
Engineers are well-equipped to be independent and to be professionals. We strive to be experts in our fields and businesses. If you employ high-caliber engineers in your own engineering company, then it is your company's purpose to allow those engineers to be the best that they can be. Know what their goals are, where they want their careers to be, what type of projects they want to work on, what their philosophy is, and why they chose to do this profession. It will help you understand what they feel successful about and what makes them motivated.
If you are thinking of starting your own engineering company, you must be prepared to work twice as hard and longer hours than what you are currently doing. The best part of having your own engineering company is having employees. Having a team that you can help to grow and be successful is very rewarding. Even the hard days, the late nights, the long hours, and the weekend work have been rewarding. The most difficult part of starting your own engineering company is not having any rulebooks or guidelines that you can follow. You are the one who makes the decisions, and that can cause you to feel self-doubt and insecurity because you are responsible for your lifestyle and income.
To leave the company you work for and become self-employed is a commendable decision to make. There is, however, a big difference between being self-employed and trying to grow a business. As a self-employed engineer, you only need to worry about yourself. You have the skills, you can buy the software and the books you need, you can sit down at your desk and do engineering. Starting your own company has an entirely new set of challenges. A few examples of these challenges are logistics, payroll, taxes, admin, and hiring staff.
If your engineering company faces a tough time, like the current pandemic, get everyone onboard the mindset of if you have one thing to work on, then work as hard as you can on that one thing. Going through situations like this will change the shape of your company. Things like having remote workers and diversifying your team can be approaches that can benefit your company, even in the hard times.
If you want to start your own engineering company, you must know what your company vision is. It is the time to be innovative and bring on new ideas, since everyone is facing unique challenges because of the pandemic. Get excited about where you want your staff and company to be in five years, and let this vision lead everything in your company.
More Details in This Episode…
About the Guest, Michael Howell, P.E., SE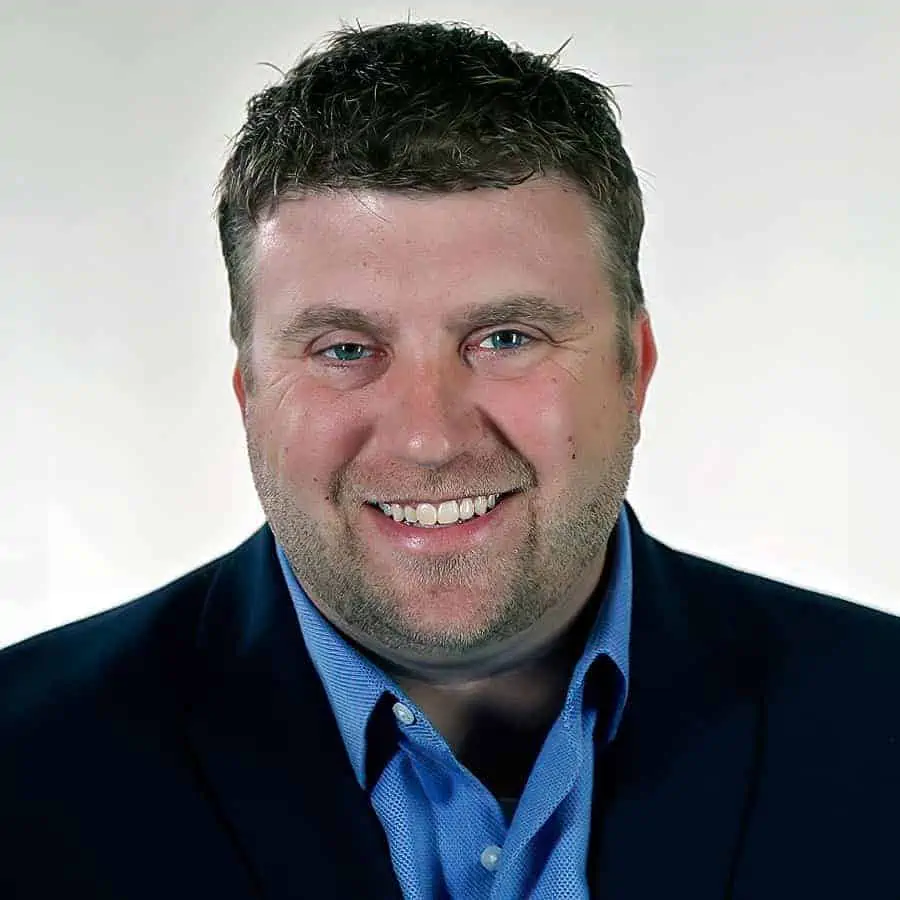 Growing up in New Brighton, Pennsylvania, Michael Howell's love of construction began at a young age. One summer, Mike helped his dad build a deck on the back of their house, and his passion for building structures grew. The young, aspiring engineer was active with construction mission trips throughout high school and worked with a residential contractor during summers in college.
Mike earned a B.S. in Civil and Environmental Engineering from the University of Pittsburgh and a master's in Business Administration from West Virginia University. His career includes time with the following:
American Bridge Company of Coraopolis, Pennsylvania
McKinney and Company of Ashland, Virginia
Brockenbrough and Associates of Richmond, Virginia
Allegheny Design Services of Morgantown, West Virginia
Mike is an active member and past branch president of the American Society of Civil Engineers, a past chair of the Richmond Joint Engineers Council, a past delegate to the Emerging Leaders Alliance, and a past president and current member of the BNI Mountaineer Chapter.
He's also a professional speaker and lecturer on various construction topics such as "Lessons from the Great Builders: What History Teaches Us About Modern Construction," "Failure: When Engineers Make Mistakes," and "When Engineers Manage."
Additionally, he's an active and past board member of several local organizations, such as Pace Enterprises, the Bartlett House, and the Spark Imagination and Science Center. He is a coach in local youth sports, and he resides in Morgantown, West Virginia, with his two children.
About the Hosts
Mathew Picardal, P.E.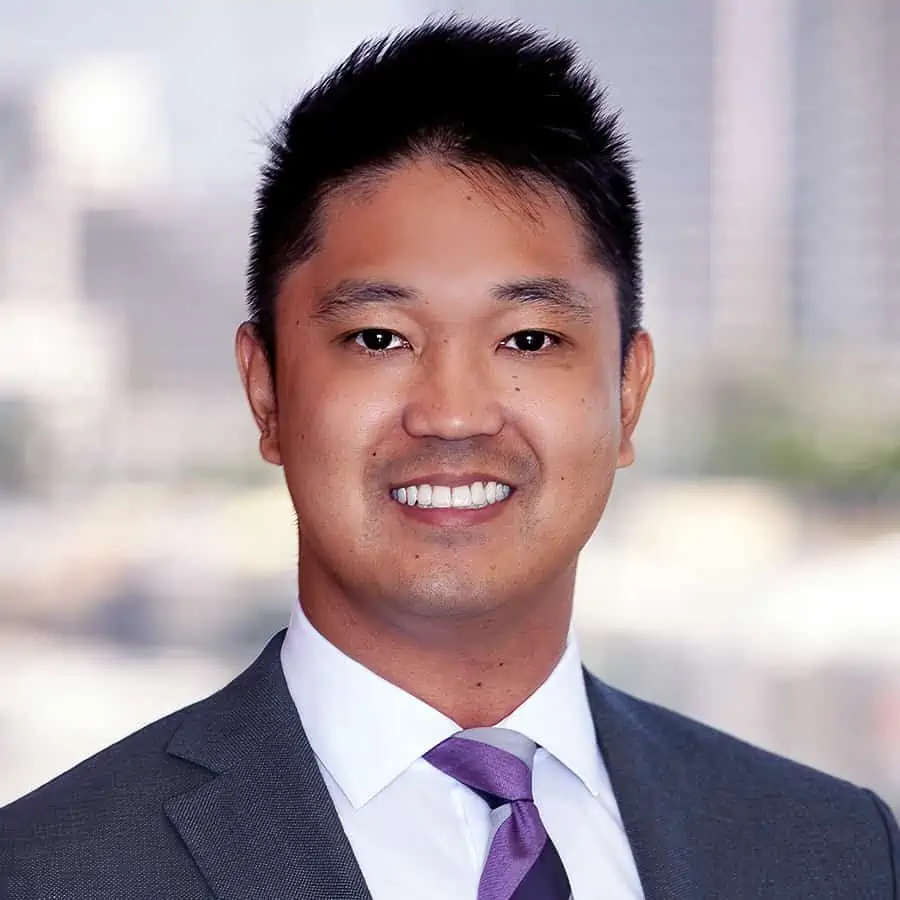 Mathew is a licensed engineer practicing on structural projects in California, with an undergraduate degree from Cal Poly Pomona and an M.S. in Structural Engineering from UC San Diego. He has designed and managed various types of building structures, including residential wood apartment buildings, commercial steel buildings, and concrete parking structures and towers. He also hosts the new YouTube channel "Structural Engineering Life," through which he promotes the structural engineering profession to engineering students who are not familiar with the industry perspective.
Cara Green, EIT
Cara Green, EIT, works in Hilti's North American headquarters as the Structural Engineering Trade Manager for the U.S. and Canada. She is currently an EIT in Texas and received her bachelor's in civil engineering from the University of Alabama in Huntsville.
Sources/References:
Arrow Engineering
Connect with Michael Howell, P.E., SE, on LinkedIn
Please leave your comments or questions in the section below on starting your own engineering company
To your success,
Mathew Picardal, P.E. & Cara Green, EIT
Hosts of The Structural Engineering Podcast