Podcast: Play in new window | Download | Embed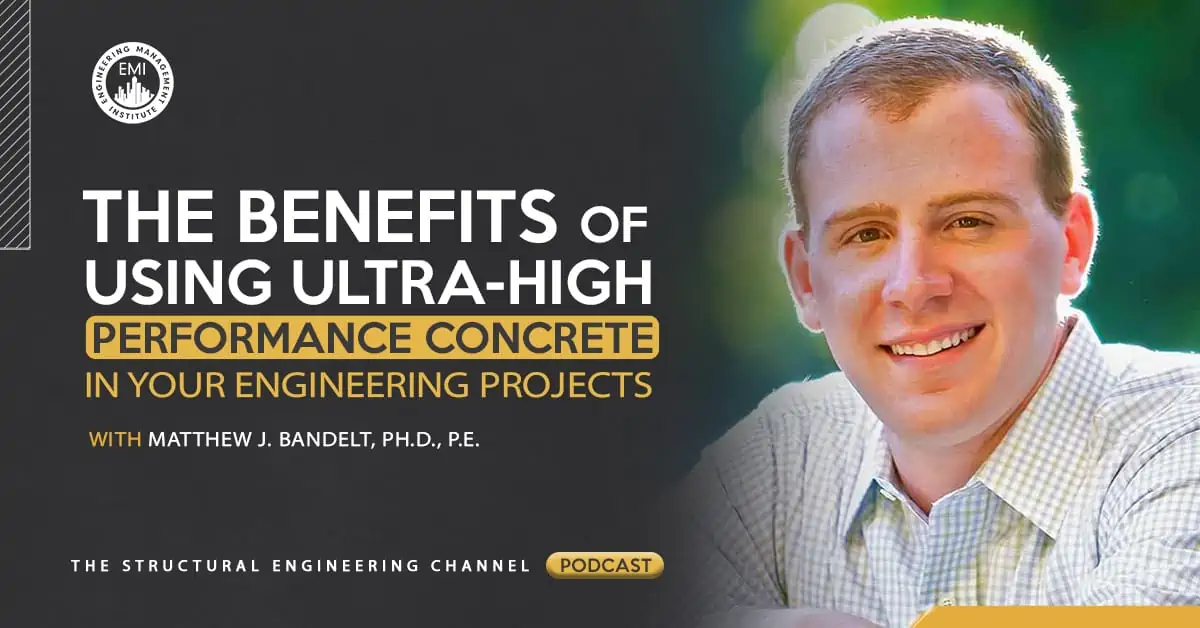 In this episode, we talk to Matthew J. Bandelt, Ph.D., P.E., an Assistant Professor and Associate Chair of Graduate Studies in the Department of Civil and Environmental Engineering at New Jersey Institute of Technology (NJIT) about using emerging concrete materials, such as ultra-high performance concrete, in projects and how they test these materials to evaluate their performance.
Engineering Quotes:


Here Are Some of the Questions We Ask Matthew:
What is meant by ultra-high-performance concrete?
How can some of the ductile concrete materials you work with improve the seismic performance of structural systems?
How can these emerging concrete materials improve constructability and reinforcement detailing in projects?
What are some of the benefits of using ultra-high-performance concrete for transportation infrastructure?
What happens at the lab when you test these materials, and what kind of methods do they use to evaluate the performance of these materials?
What is involved when working together with various American Concrete Institute committees to improve design guidance for structural engineers when applying these materials?
What piece of final advice can you give young engineering students who are considering a career in structural engineering?
Here Are Some of the Key Points Discussed About the Benefits of Using Ultra-High-Performance Concrete:
Is a class of concrete materials that have high-performing mechanical properties that improve its durability behavior. Accordingly, ultra-high-performance concrete has strengths in the range of 22 000 PSI or higher. Fibers are generally incorporated in tension scenarios to increase the tensile strength capacity of the ultra-high-performance concrete. It has a much higher strain and deformation capacity than regular concrete.
Additionally, Ductile concrete has two advantages over traditionally reinforced concrete in terms of seismic design. When properly engineered, they have a high rotational capacity in plastic hinge regions for seismic applications. It has excellent shear performance that will positively impact the shear demands in your project design decisions. You get these advantages while using less concrete material. The strength is so high in ultra-high-performing concrete that you can reduce section sizes. You have increased performance while reducing the amount of concrete material used in a building.
In seismic-related matters, ductile concrete systems can significantly reduce the confinement reinforcement needed in a building. Basically, the fibers in the concrete take the place of the additional reinforcements.
In the first place, the Ultra-high-performing concrete is used in the transportation industry on bridge applications. Also it is used to make the connections simpler. And in addition, Combining ultra-high-performing concrete with precast elements can significantly speed up the construction process.
There are two main benefits to using ductile concretes. They increase the construction speed by making things easier to build. They are also highly durable because it is difficult for water and more aggressive corrosive substances to move through the concrete system.
In fact, a wide range of tests is done on ultra-high-performing concrete. Structural tests are done to evaluate the individual components subjected to monotonic or cyclical loading. Consequently tests are done to see how different factors can influence plastic hinge behavior with these materials. Experimental testing is necessary but expensive. But also numerical simulations are used to supplement the experimental tests performed. Durability testing is done by subjecting different specimens to aggressive chloride environments to see how they perform in situations like freezing and thawing.
Getting involved with professional organizations is an interesting and rewarding experience. You get to work with professionals who have highly diverse professional backgrounds. It helps you to learn more and critique your work. Research and practice documents are synthesized to develop guidance in how structural engineers can design individual components or systems using ultra-high-performing concrete materials. It can be a slow and deliberative process because everyone brings their ideas to the table systematically and safely.
ACI 318 is a code-writing body that develops the design codes. The other committees are not able to write design codes, but they can write design guidance documents. Some emerging technology reports are published on ultra-high-perming concrete materials and are available to ACI members, and the design guidance documents are currently being worked on. It can take a few years for the design guidance documents to be published to structural engineers.
Some advice for engineering students who want to have a career in structural engineering is to remember that life is not only about engineering. Make time to take part in hobbies that you are passionate about. Get involved in as many different internships or professional experiences in the field that you are passionate about.
More Details in This Episode…
About the Guest: Matthew J. Bandelt, Ph.D., P.E.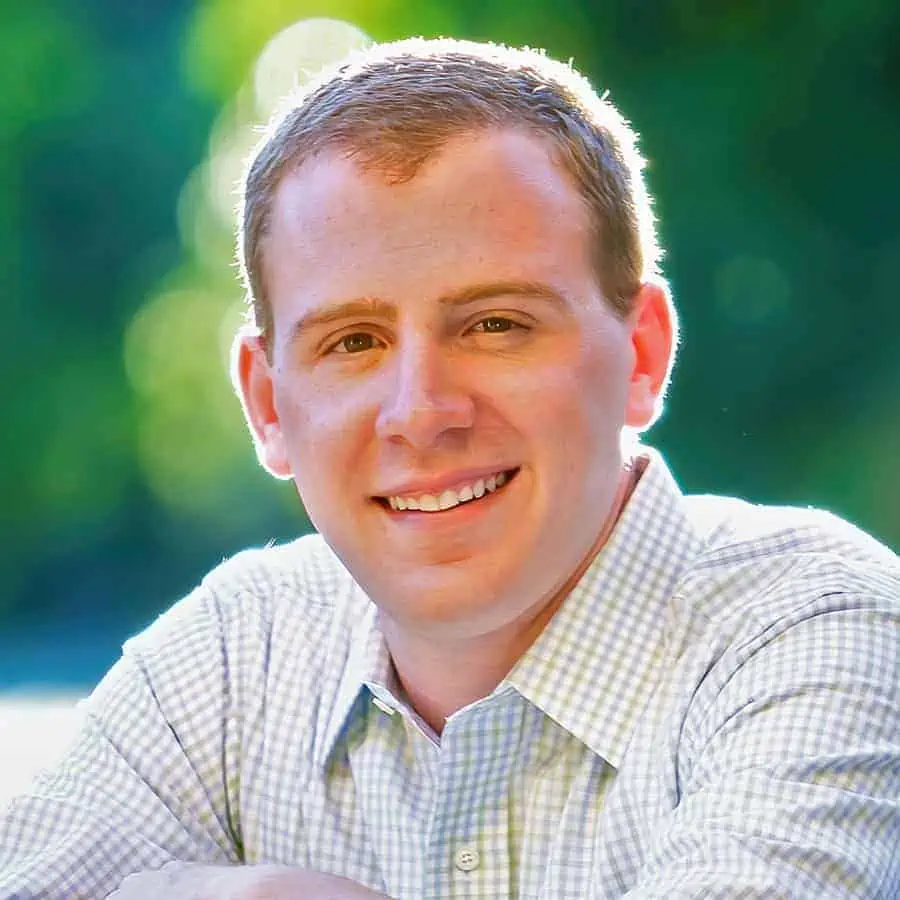 Matthew is an Assistant Professor and Associate Chair of Graduate Studies in the Department of Civil and Environmental Engineering at the New Jersey Institute of Technology. Before joining NJIT, he received his doctoral degree from Stanford University, where he was a National Science Foundation graduate research fellow, and his bachelor's and master's degrees from Villanova University. Dr. Bandelt has expertise in the areas of experimental testing and numerical simulation of novel concrete materials and structural components under mechanical loading and durability conditioning. He teaches undergraduate and graduate courses in the areas of mechanics, structural analysis, and design. Dr. Bandelt's research is funded by the New Jersey Department of Transportation, the Federal Highway Administration, the United States Department of Transportation, and the Center for Advanced Infrastructure and Transportation, among others.
Additionally…
He is the 2020 Recipient of the ASCE North Jersey Branch Educator of the Year Award and the 2021 Newark College of Engineering Excellence in Teaching Award. He is a peer reviewer for numerous scholarly journals in the field of structural engineering and concrete materials and is an active voting member of many committees of the American Concrete Institute.
About the Hosts
Mathew Picardal, P.E.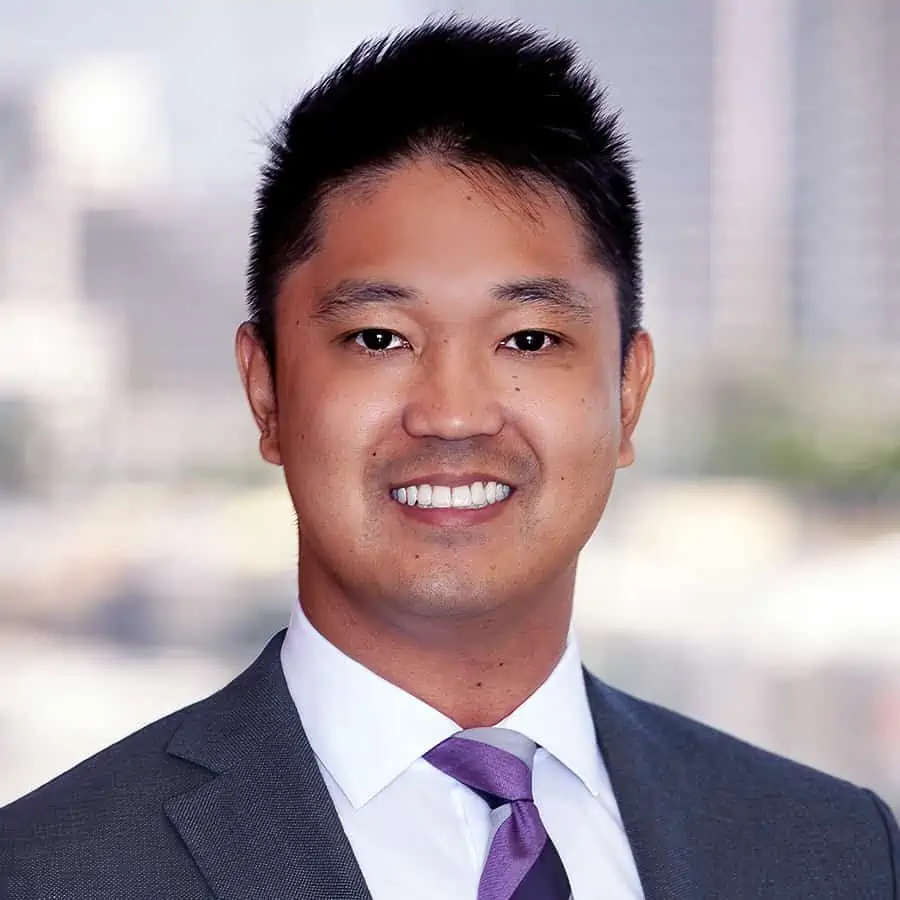 Mathew is a licensed engineer, practicing on structural projects in California, with an undergraduate degree from Cal Poly Pomona and an M.S. in Structural Engineering from UC San Diego. He has designed and managed various types of building structures, including residential wood apartment buildings, commercial steel buildings, and concrete parking structures and towers. He also hosts the new YouTube channel "Structural Engineering Life," through which he promotes the structural engineering profession to engineering students who are not familiar with the industry perspective.
Cara Green, EIT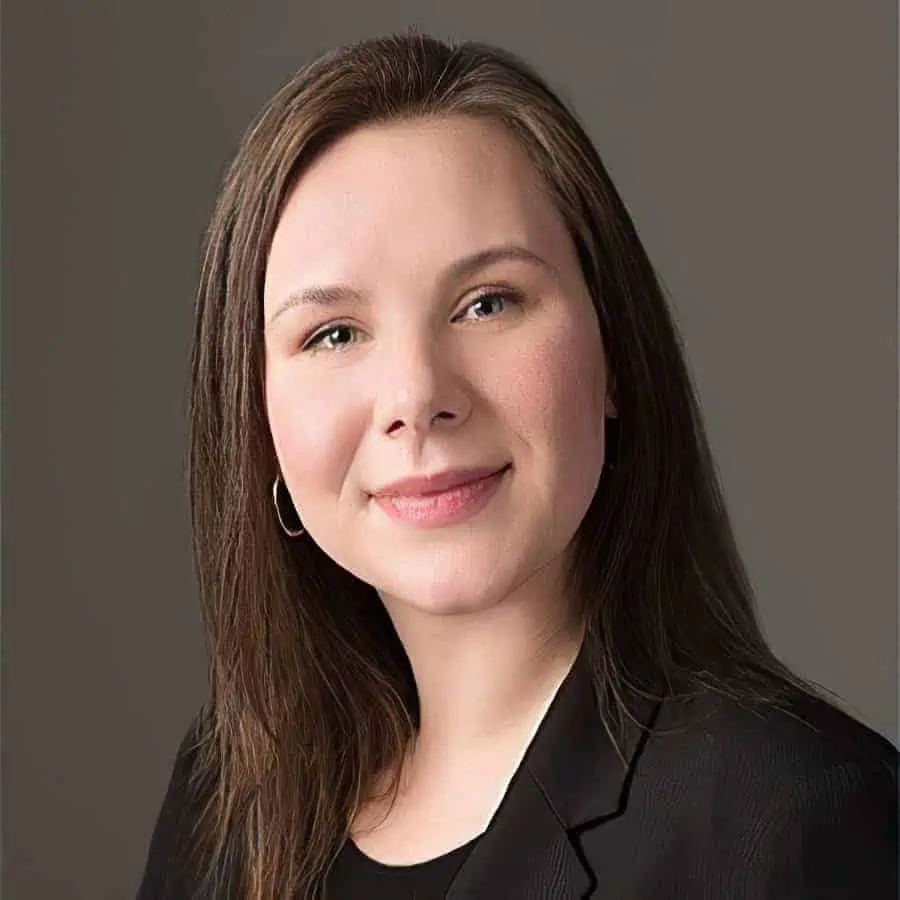 Cara Green, EIT, works in Hilti's North American headquarters as the Structural Engineering Trade Manager for the U.S. and Canada. She is currently an EIT in Texas and received her bachelor's in civil engineering from the University of Alabama in Huntsville.
Sources/References:
Bandelt Research Group
ACI 318-19 PDF
ACI Membership
Connect with Matthew J. Bandelt, Ph.D., P.E. on LinkedIn
Please leave your comments or questions in the section below on the benefits of using ultra-high-performance concrete in your engineering projects.
To your success,
Mathew Picardal, P.E. & Cara Green, EIT
Hosts of The Structural Engineering Podcast