Podcast: Play in new window | Download | Embed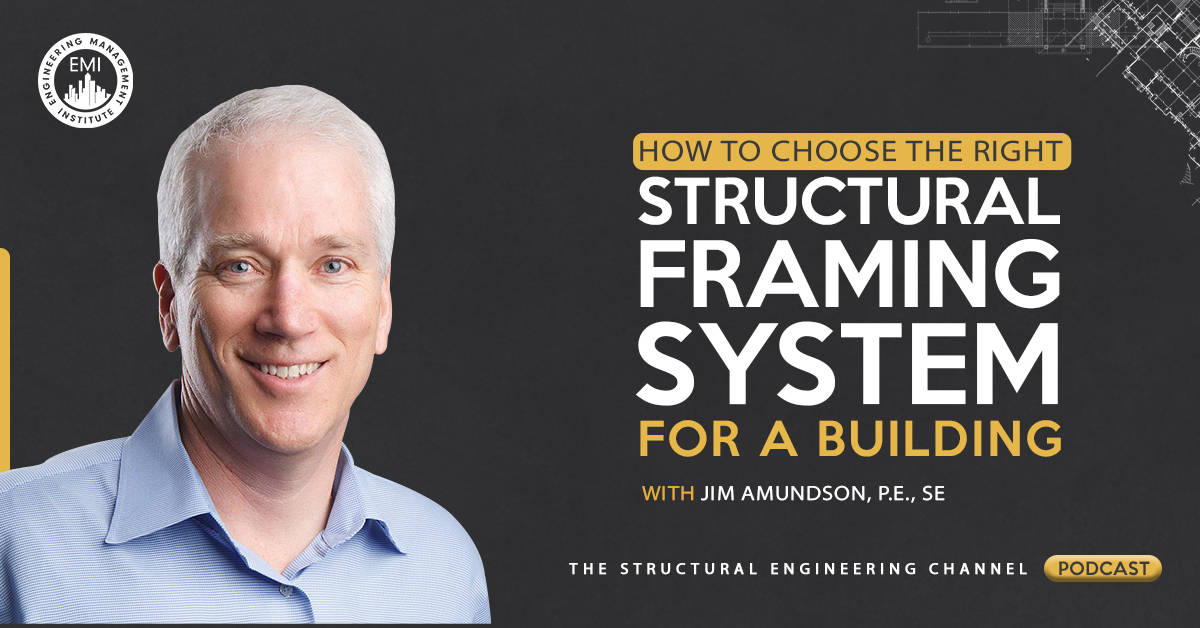 In this episode, we talk to Jim Amundson, P.E., SE, Vice President, and Principal at Coffman Engineers, about important aspects you need to know about when selecting the appropriate structural framing system for a building.
Engineering Quotes:


Here Are Some of the Questions We Ask Jim:
What is the thought process in selecting a structural framing system?
What information is needed from an owner, architect, and other consultants to select a structural framing system?
How do you validate the framing decision?
What are some of the pros/cons of a steel-framed building versus a concrete-framed building?
What are some current challenges in the building industry, and how are they impacting the framing decision process?
Here Are Some of the Key Points Discussed About Choosing the Right Structural Framing System:
The thought process begins as soon as the project is received. You must decide on the correct structural framing system for the building type and which building code provisions pertain to it. You must understand both the owner and the architect's design intent. The materials for the structural framing system must be determined according to the building codes and the design intent.
Get input from the contractor, architect, and owner because there are several pros and cons to using either steel or concrete for the structural framing system. Concrete can help with starting construction immediately, whereas the steel is a long-lead item of six months or longer. The overall structural depth of a concrete building can be considerably less than a steel building. A steel structural framing system has less mass than a concrete building, which will have less impact on your foundation. A steel structural framing system has a lot more flexibility in making changes to the building at a later stage. Concrete has its inherited fireproofing whereas steel needs to be fireproofed. The cost of a steel structural framing system and a concrete structural framing system is not very different.
The price of concrete has not moved much during the pandemic, but the structural steel price has risen by about 25% and is starting to impact the cost of projects. Steel is also a lot more difficult to procure because of the supply chain disruption. Getting your steel mail order placed in a timely manner is critical so that the project's schedule is not disrupted.
Using the design-build method is good because the contractor is part of the team from the early stages of a project. They can help with validating the construction decisions, offer input, help to change decisions based on what they know, and have a good knowledge of the availability of materials. The design-build method is a great way to have all parts of the team working together toward a common goal.
Young engineers should try to get a variety of experiences early in their careers. It will help widen your knowledge base, which you can use later in your career. Getting involved with a professional organization is a prime way to network and give back to your profession. Start building your network as early as you can because it is a valuable tool that you can use to get input from other engineers, and it can help you if you want to make a move in your career.
More Details in This Episode…
About the Guest, Jim Amundson, P.E., SE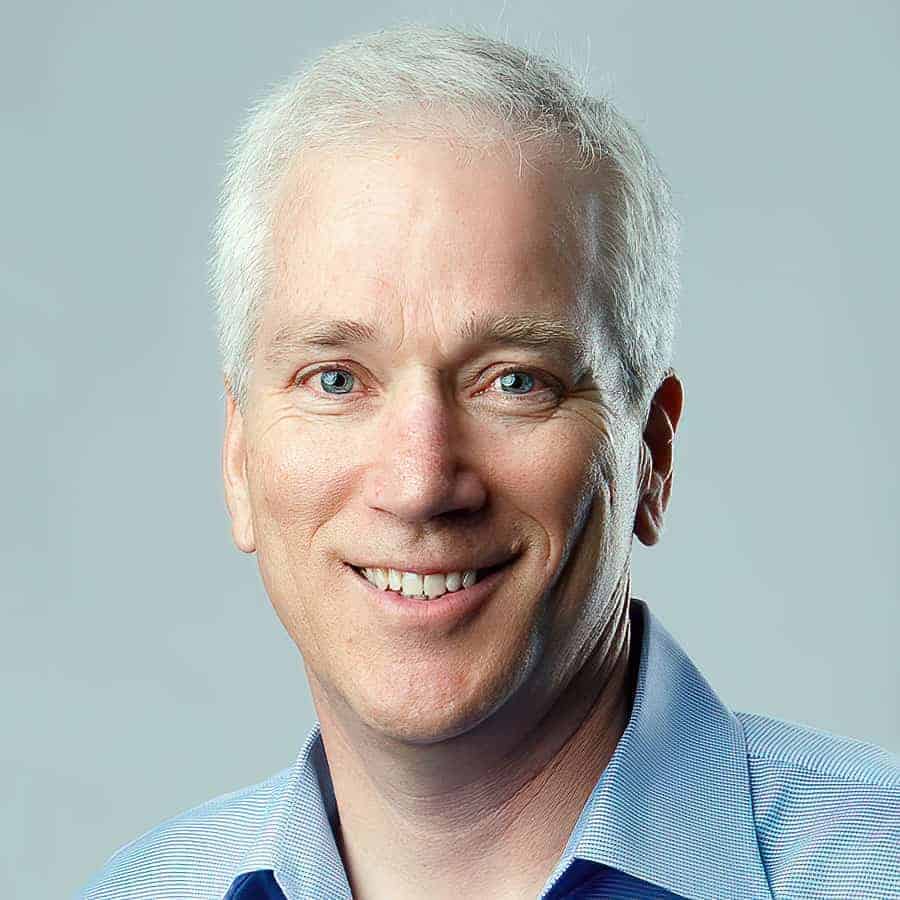 Jim is a structural engineering principal in the San Diego office and formerly a partner at Hope-Amundson Structural Engineers, which merged with Coffman Engineers in 2017. Jim has more than 35 years of structural engineering experience and provides valuable oversight on highly complex projects using his technical knowledge and design approach. He has led and managed numerous projects in the educational, commercial, government, life science, healthcare, and hospitality markets, including design-build project delivery in many of these markets.
Jim is a graduate of Cal Poly San Luis Obispo and has a Bachelor of Science in architectural engineering. Jim is passionate about his involvement in the structural engineering community and has served as the Board President for the Structural Engineers Association of San Diego, the Structural Engineers Association of California (SEAOC), and the Applied Technology Council (ATC).
About the Host, Cara Green, EIT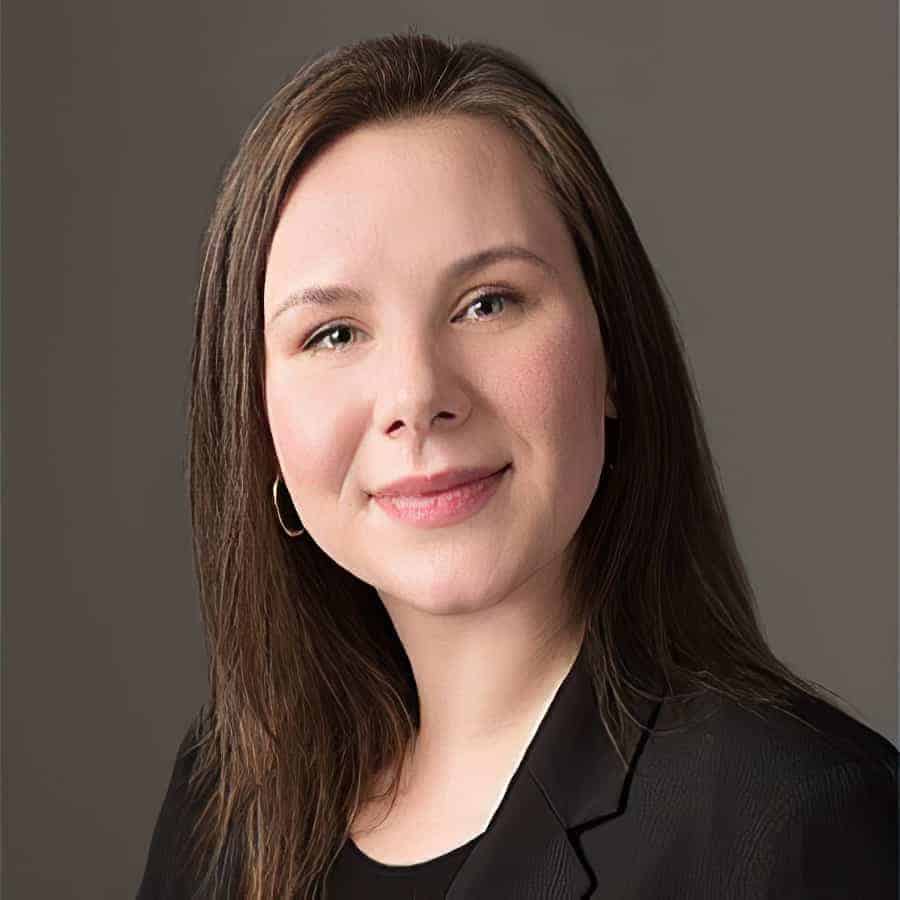 Cara Green, EIT, works in Hilti's North American headquarters as the Structural Engineering Trade Manager for the U.S. and Canada. She is currently an EIT in Texas and received her bachelor's in civil engineering from the University of Alabama in Huntsville.
Sources/References:
Coffman Engineers
Connect with Jim Amundson, P.E., SE, on LinkedIn
Please leave your comments or questions in the section below on how you choose the right structural framing system for a building.
To your success,
Cara Green, EIT
Host of The Structural Engineering Podcast