Podcast: Play in new window | Download | Embed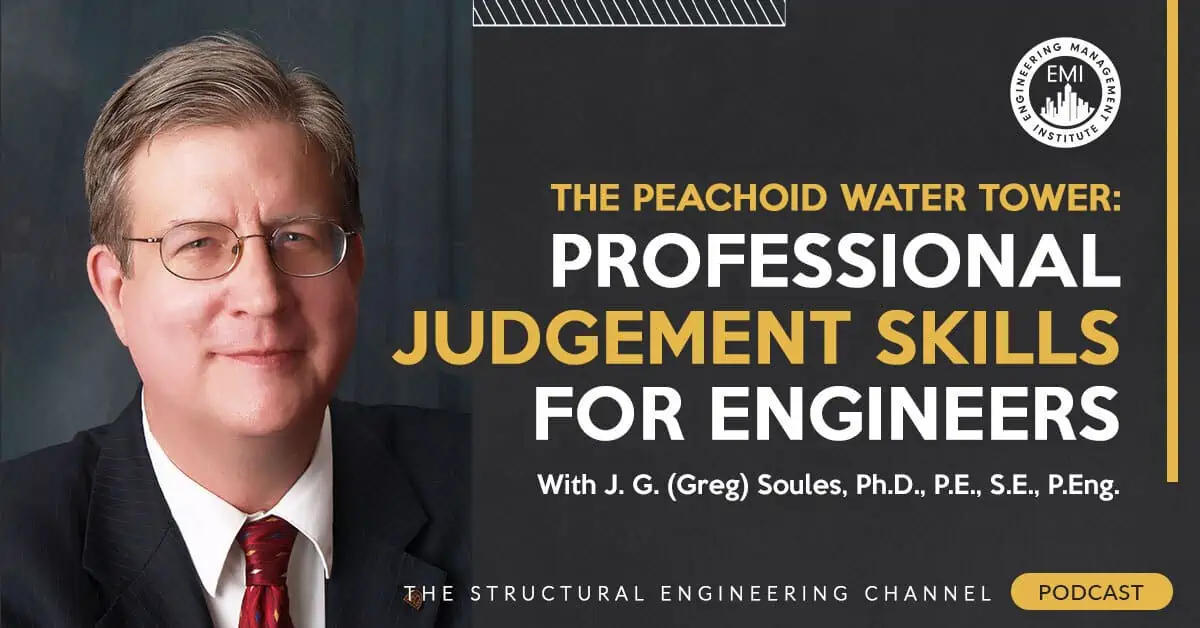 In this episode, we talk to J. G. (Greg) Soules, Ph.D., P.E., S.E., P.Eng, a Senior Principal Structural Engineer and the Technical Authority for Seismic and Wind Engineering for CB&I, about his involvement in the Peachoid Water Tower project, how he received his Ph.D. at 63, and why professional judgment is important as an engineer.
Engineering Quotes:



Here Are Some of the Questions We Ask Greg:
CB&I Storage Solutions designed the "Peachoid," a 135-foot-tall water tower in Gaffney, South Carolina, U.S., that resembles a peach. Why was it designed in the shape of a peach?
What were some of the challenges faced when designing this project, especially the wind and seismic loads?
You received your Ph.D. in Civil Engineering at age 63. What was it like for you, and what is your opinion on life-long learning?
Why would you say it is so important for engineers to get involved in professional organizations, and how has it benefited your engineering career?
Do you have any tips on how engineers can develop and build their professional judgment skills?
Do you have any last final piece of advice for engineers in the structural industry out there?
Here Are Some of the Key Points Discussed About the Peachoid Water Tower: Professional Judgement Skills for Engineers:
Elevated water towers, along with providing the water pressure needed to provide fire protection, wash clothing, and flush toilets for the community, often give cities and towns their unique personality and sense of pride. Many water towers display the town's name, logo, or a local sports team so that everyone from miles around knows where they are. There are also water towers across the country, built by CB&I, that resemble milk bottles, ketchup bottles, baseballs, billiard balls, golf balls, and smiley faces. The "Peachoid" was designed to resemble a peach because peach production was an important segment of Gaffney's economy. The people of Gaffney wanted the whole world to know that Gaffney, South Carolina, produced more peaches than the "Peach State" of Georgia.
The "Peachoid" is no different than any other water spheroid built by CB&I. The wind design did prove challenging. The large leaf was supposed to be ornamental sheet metal. The ornamental leaf also had to resist the 100-mph wind that the tank was designed for. It meant that the ornamental leaf had to be heavily stiffened to resist the resulting wind loads.
The more you learn, the more you realize what you don't know. Take advantage of opportunities that are presented to you. Greg's Ph.D. was not his first excursion into life-long learning. He joined CB&I with a B.S. in Civil Engineering. In 1988, he went back to school at night and was awarded an MBA from the University of Houston in 1991. Dr. Scott Norville of Texas Tech University allowed him to take several graduate civil engineering classes. He then received an M.S. in Civil Engineering in 2009. A few years later, Scott convinced him to work on a Ph.D.
Participating in a professional society is another part of being a professional. It is a great way to give back to the profession by getting involved in professional practice issues, developing codes and standards, and advocating for the profession. A professional society is a great place to network and learn from others. Joining and being active in a professional society, such as ASCE or SEI, is the best way to learn by association with smarter people.
Professional judgment is a trait that cannot easily be taught or learned in school. Professional judgment is something you learn over time from experience, often from bad experiences. There are many experienced engineers in the profession that have developed very good professional judgment skills. Young engineers should seek out these more experienced engineers and learn from them. The first place to start is in your organization. Try to find a mentor in your organization and learn from the mentor's experiences and mistakes. Another great place for young engineers to find mentors is in a professional society, such as SEI. It is another great reason to get involved in a professional society.
Structural engineers must become involved in structural engineering societies such as SEI. The more you participate in a professional society, the better the society becomes and the better structural engineer you become.
More Details in This Episode…
About the Guest: Greg Soules, Ph.D., P.E., S.E., P.Eng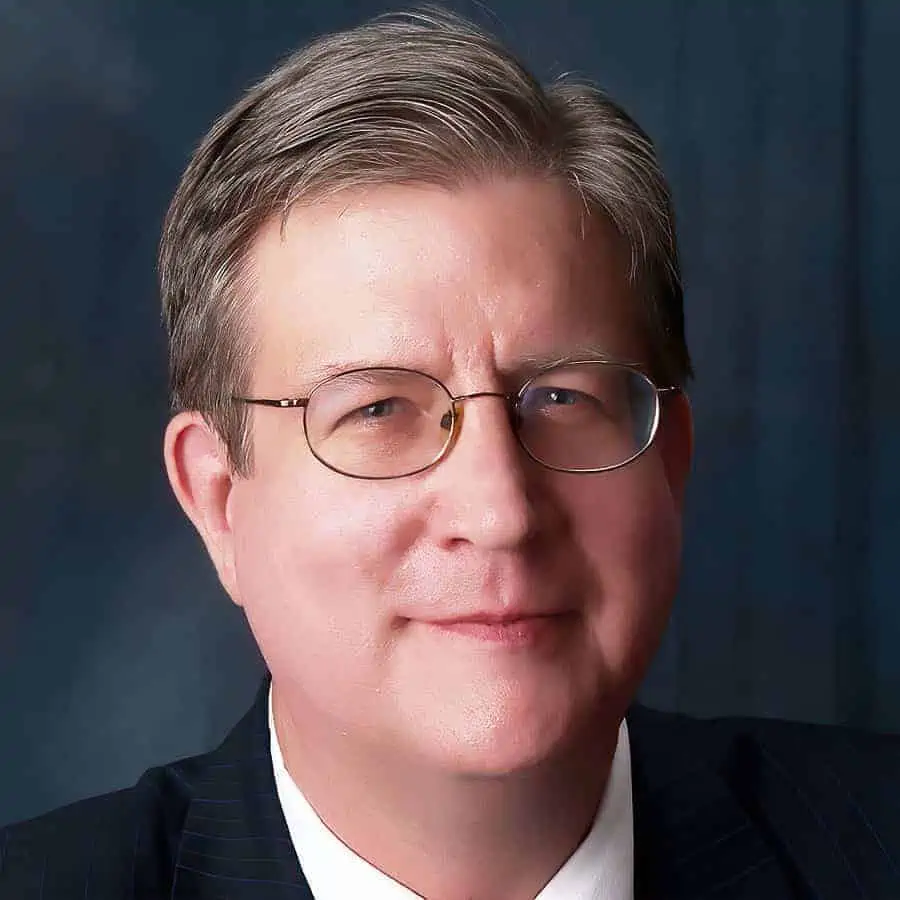 J. G. (Greg) Soules, Ph.D., P.E., S.E., P.Eng., is a Senior Principal Structural Engineer and the Technical Authority for Seismic and Wind Engineering for CB&I, a division of McDermott International, in Houston, Texas. Responsibilities include the supervision of design engineers, management of engineering for large projects worldwide, and development of CB&I Storage Solutions Engineering Standards on aboveground storage tanks and the application of wind loads, seismic loads, and building codes to tank and vessel designs. He is the Past Chair of the Energy Division of ASCE, Vice Chair of the ASCE/SEI 7 Main Committee, Chair of the ASCE/SEI National Technical Program Committee for the ASCE/SEI Structures Congress, and a member of the ASCE/SEI Board of Governors.
Dr. Soules earned B.S., M.S., and Ph.D. degrees in Civil Engineering from Texas Tech University and an MBA from the University of Houston. He is a Fellow of the American Society of Civil Engineers, a Fellow of the Structural Engineering Institute, a Licensed Professional Engineer in 23 jurisdictions, and a Licensed Structural Engineer in nine jurisdictions. Dr. Soules was named a Distinguished Engineer by Texas Tech University in 2009 and was presented the Stephen D. Bechtel, Jr. Energy Award by the American Society of Civil Engineers in 2010. He joined CB&I Storage Solutions in 1980.
About the Hosts
Mathew Picardal, P.E.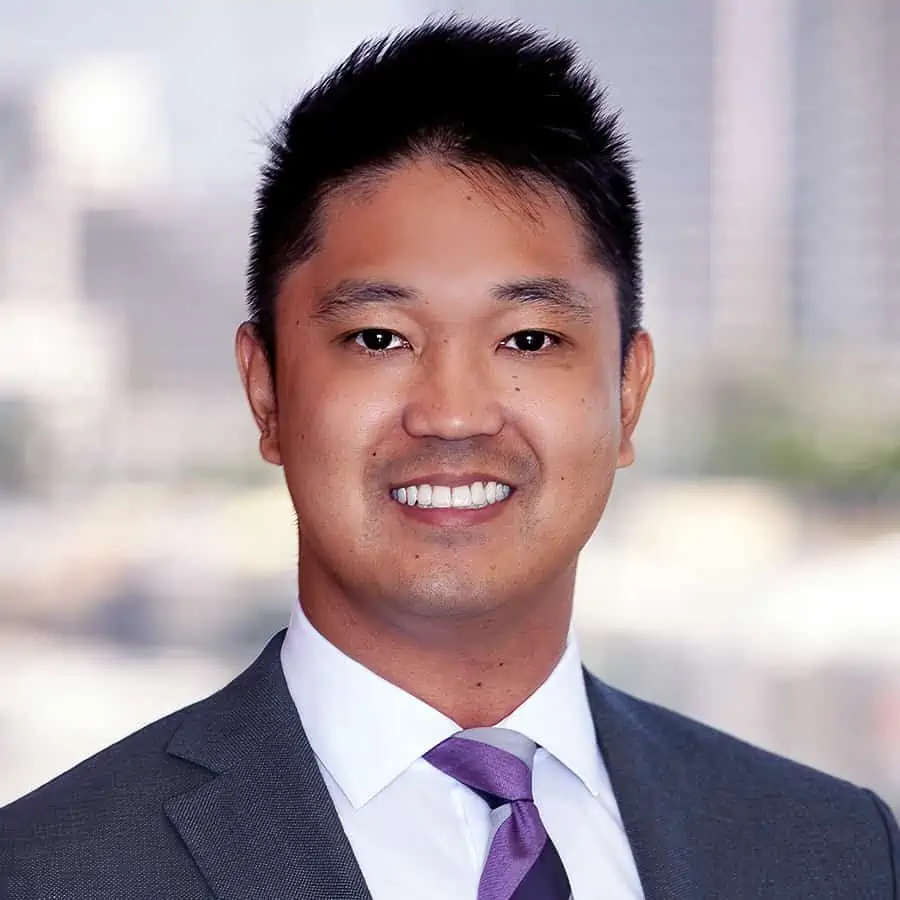 Mathew is a licensed engineer, practicing on structural projects in California, with an undergraduate degree from Cal Poly Pomona and an M.S. in Structural Engineering from UC San Diego. He has designed and managed various types of building structures, including residential wood apartment buildings, commercial steel buildings, and concrete parking structures and towers. He also hosts the new YouTube channel "Structural Engineering Life," through which he promotes the structural engineering profession to engineering students who are not familiar with the industry perspective.
Cara Green, EIT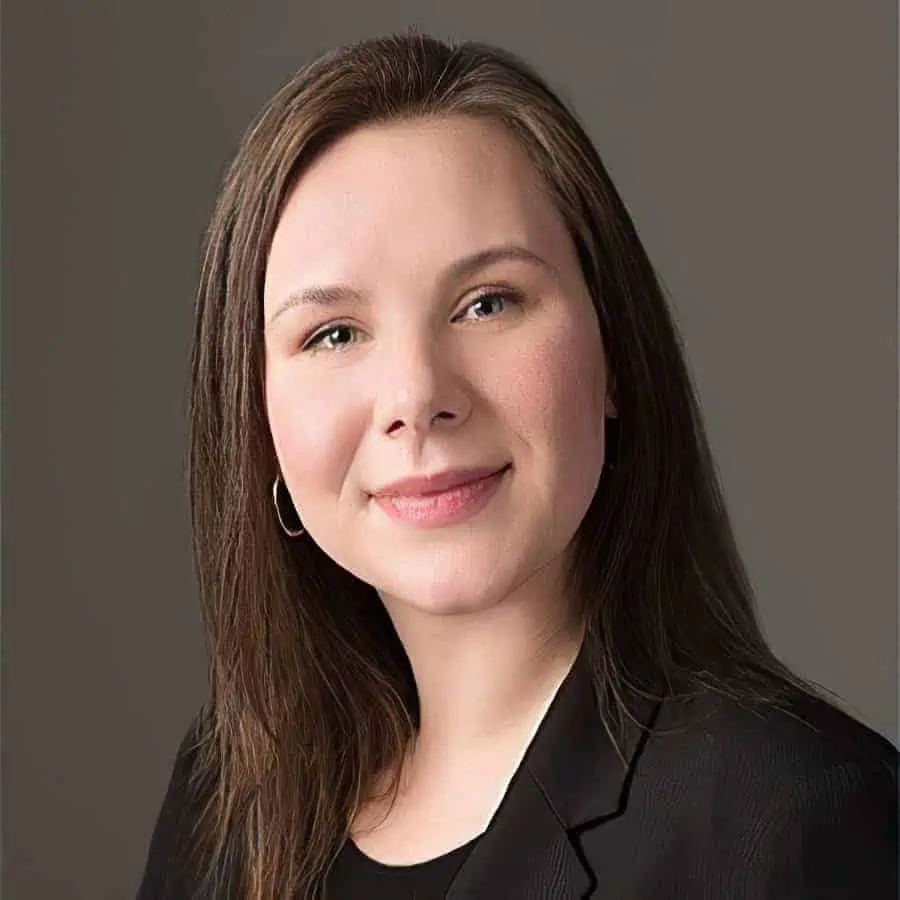 Cara Green, EIT, works in Hilti's North American headquarters as the Structural Engineering Trade Manager for the U.S. and Canada. She is currently an EIT in Texas and received her bachelor's in civil engineering from the University of Alabama in Huntsville.
Sources/References:
CB&I
The Gaffney Peachoid
ASCE
SEI
Connect with J. G. (Greg) Soules, Ph.D., P.E., S.E., P.Eng., on LinkedIn
This Episode Is Brought to You by Colliers Engineering & Design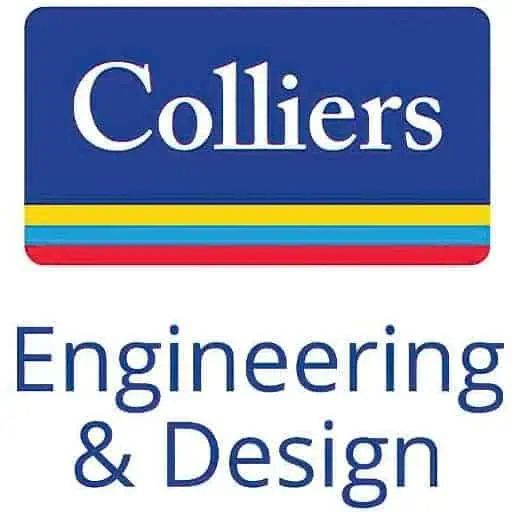 Colliers Engineering & Design is a multidiscipline engineering firm with over 1,800 employees in 63 offices nationwide — and growing fast! Colliers Engineering & Design maintains an internal culture that is nurtured through the promotion of integrity, collaboration, and socialization. Their employees enjoy hybrid work environments, continuous career advancement, health and wellness offerings, and programs and projects that have a positive impact on society. Colliers Engineering & Design stays on the cutting-edge of technology, and their entrepreneurial approach to expansion provides personal and professional development opportunities across the firm. Leadership's dedication to the well-being of their employees and their families is demonstrated throughout the wide range of benefits and programs available to them. For more information, visit the career page on their website at colliersengineering.com.
Please leave your comments or questions in the section below on the Peachoid water tower and professional judgment skills for engineers.
To your success,
Mathew Picardal, P.E. & Cara Green, EIT
Hosts of The Structural Engineering Podcast