Podcast: Play in new window | Download | Embed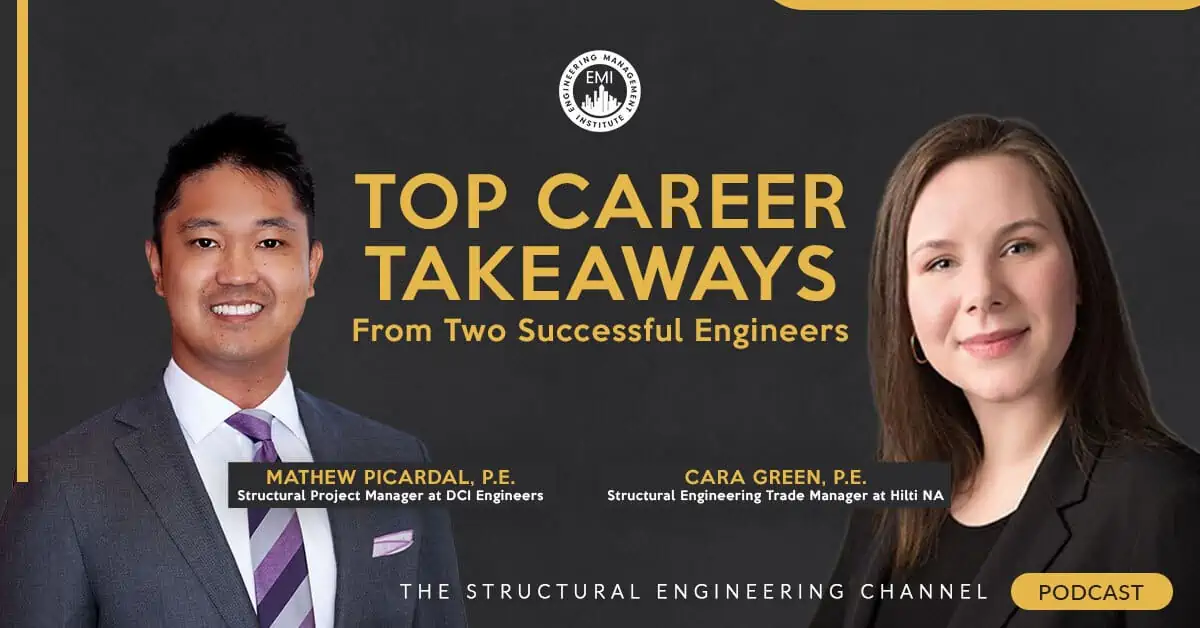 In this episode, Mat and Cara talk about three career takeaways that stood out for them throughout their careers, and how those experiences helped them to grow as engineers.
Engineering Quotes:


Here Are Some of the Key Points Discussed About Their Career Takeaways:
Cara's first career takeaway: If you are a student or an engineer who is pivoting in your career, look for opportunities outside of what you have studied or have been working in. You might be surprised how your previous experiences can help you in other fields, and you might enjoy the other field more than you initially thought you would. Engineering fundamentals span multiple disciplines, especially in civil engineering.
Mat's first career takeaway: Get good at what you can do technically. Be the best that you can be. Study and try to be as efficient as you can. It will help you endlessly later in your career. When you get to be in a position where you are making decisions, you must know what you are doing technically.
Cara's second career takeaway: Maintain some sort of mentorship throughout your career journey. Your mentors will always have something new you can learn from and have great advice when you need it. They don't only give you the confidence to move forward with certain opportunities, but they will also support you if you stop doing it after you realize it is not for you.
Mat's second career takeaway: Finding mentorship and finding people to support you is very important. You cannot get far in your career without other people helping you. Having people supporting you from different organizations is a good way to get unbiased opinions and advice.
Cara's third career takeaway: Staying up to date on the latest trends can give you the ability to change the future. You can influence your career and your career path, and become a big asset to the organization that you work for.
Mat's third career takeaway: Self-reflection is important because it is very easy to get caught up in the career rollercoaster. Self-reflect every few months about what you enjoy about your job, what your long-term goals are, and how you want your life to look in a certain number of years. You do not want to find yourself in a place you do not want to be 10 years down the line because you did not self-reflect regularly.
More Details in This Episode…

About the Hosts

Mathew Picardal, P.E.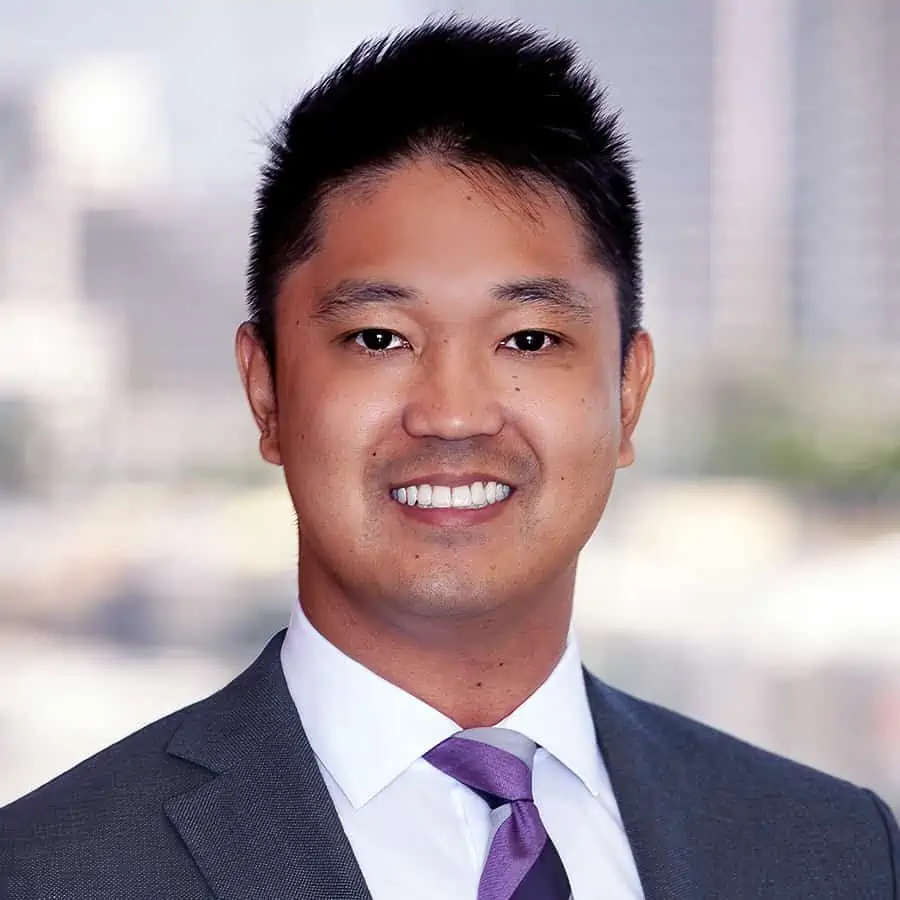 Mathew is a licensed engineer, practicing on structural projects in California, with an undergraduate degree from Cal Poly Pomona and an M.S. in Structural Engineering from UC San Diego. He has designed and managed various types of building structures, including residential wood apartment buildings, commercial steel buildings, and concrete parking structures and towers. He also hosts the new YouTube channel "Structural Engineering Life," through which he promotes the structural engineering profession to engineering students who are not familiar with the industry perspective.
Cara Green, P.E.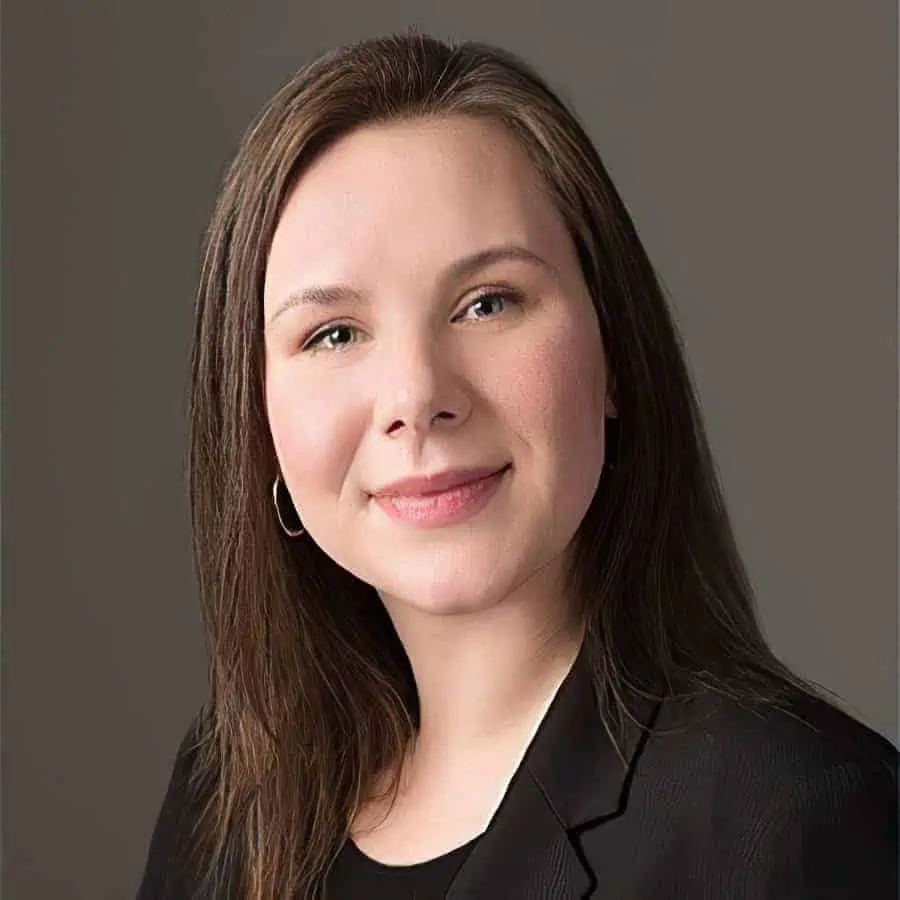 Cara Green, P.E., works in Hilti's North American headquarters as the Structural Engineering Trade Manager for the U.S. and Canada. She is currently an EIT in Texas and received her bachelor's in civil engineering from the University of Alabama in Huntsville.
Sources/References:
This Episode Is Brought to You By:

Colliers Engineering & Design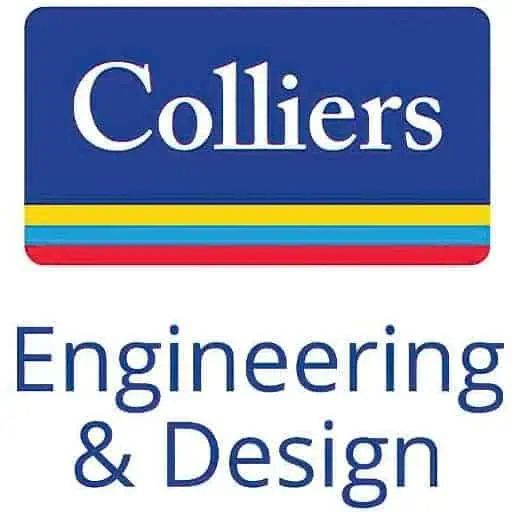 Colliers Engineering & Design is a multidiscipline engineering firm with over 1,800 employees in 63 offices nationwide — and growing fast! Colliers Engineering & Design maintains an internal culture that is nurtured through the promotion of integrity, collaboration, and socialization. Their employees enjoy hybrid work environments, continuous career advancement, health and wellness offerings, and programs and projects that have a positive impact on society. Colliers Engineering & Design stays on the cutting-edge of technology, and their entrepreneurial approach to expansion provides personal and professional development opportunities across the firm. Leadership's dedication to the well-being of their employees and their families is demonstrated throughout the wide range of benefits and programs available to them. For more information, visit the career page on their website at colliersengineering.com.
PPI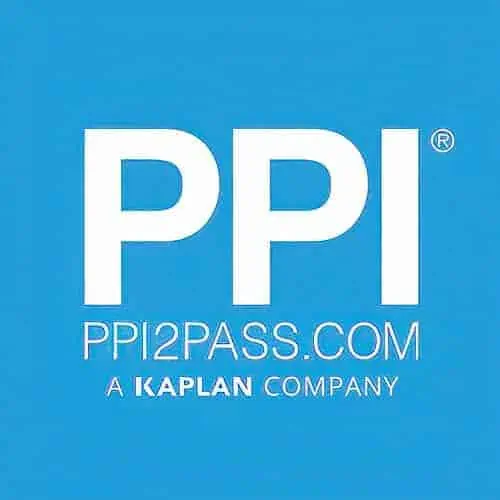 PPI has helped engineers achieve their licensing goals since 1975. Passing the FE and PE exams can open doors to career advancement and new opportunities. Check out PPI's wide range of prep options, including Live Online courses, OnDemand courses, and digital study tools to help prepare you to pass your licensing exam. Check out PPI today at ppi2pass.com to see all the options available for FE and PE exam prep.
Please leave your comments or questions in the section below about your top career takeaways.
To your success,
Mathew Picardal, P.E. & Cara Green, P.E.
Hosts of The Structural Engineering Podcast