Podcast: Play in new window | Download | Embed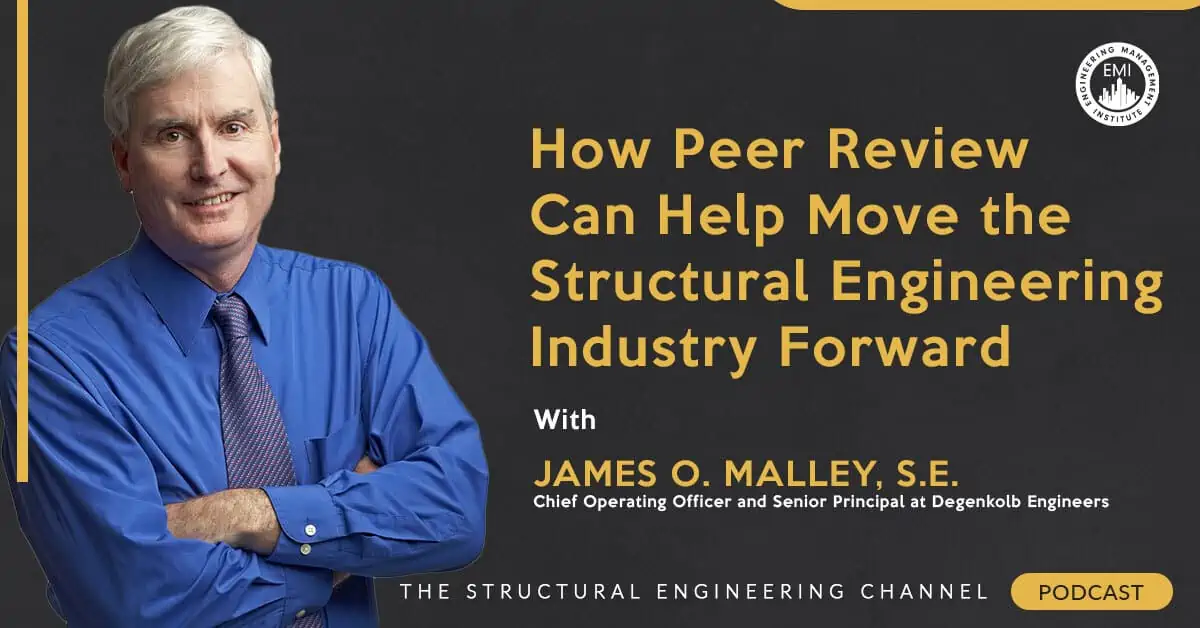 In this episode, we talk to James (Jim) O. Malley, S.E., about what peer review is and how it can help move the structural engineering industry forward. He also talks about the building code requirements for seismic design and how these codes allow for the implementation of new concepts and technologies.
Engineering Quotes:



Here Are Some of the Questions We Ask James:
What is peer review, why is it important, and who does the review?
What projects are reviewed and when are the projects reviewed?
What are the building code requirements for seismic design?
How do these codes allow for the implementation of new concepts, configurations, or technologies?
What process is followed to ensure that new and innovative concepts will provide at least equivalent performance?
Can you provide us with examples of projects that have implemented this process?
How can peer review move the design/construction industry forward?
Do you have any advice for young engineers starting in their careers?
Here Are Some of the Key Points Discussed About How Peer Review Can Help Move the Structural Engineering Industry Forward:
A peer review is a small group of engineers who have expertise in the project that is proposed to a major city and assist the city with the review and approval of that project. The team of engineers can include a practicing structural engineer, a professor or researcher, and an expert in ground motion development.
Projects that need a peer review are generally tall buildings because the building code has limitations on different structural systems based on their height. Large projects that include base isolation, like stadiums, also need a peer review team. The best time for a peer review to be implemented in a project is at the beginning of schematic and conceptual design so it can have a higher impact on the design and reduce the redoing of work.
Seismic design provisions take the entire system of a structure into account and not the individual parts. It results in a prescriptive code that is very detailed in what is needed. The building code has a general building structure and some of it does not apply to high buildings, so a peer review team is needed for any parts of a high building project that might conflict with the building code.
The ASCE 7 Standard has a clause stating that all the standards in the code must be met, but if the engineer can demonstrate the equivalent performance to the intent of the standard to the authorities having jurisdiction, then they should be allowed to do that. When engineers want to use performance-based design, they will have some extra steps to follow to meet the prescriptive provisions.
New technologies are usually incremental changes to what has been previously done. Many new technologies come from industry or government research and multiple peer review researchers will be working on getting the information about the new technologies. The information is then given to the practicing engineers for deliberation.
FEMA P-695 provides a roadmap for testing and analysis of entirely new technologies. When it is completed and reviewed by a group across the entire industry successfully, it will be added to the building code with all the restrictions and parameters for the new technology.
The structural engineer of record and the peer review team communicate back and forth for the duration of the project. The projects get preliminary analysis followed by nonlinear response history analysis. All the nonlinear assumptions are reviewed multiple times to ensure correctness.
The Wrapper Tower project has a unique, never seen before system. It is close to the Newport Inglewood Fault in Southern California. It was originally designed as a fixed base design but was changed to a base isolation design because of the recommendations from the peer review team.
Peer review can move the construction industry forward by providing a way to get new technologies implemented into the designs. It helps to confirm that the innovation is on the standard that everyone is looking for. In civil and structural engineering, the primary goal is to maximize the safety of the people using the structures.
Start working on local committees and speak up when you are interested in doing something. If you continue to speak up, the committee will continue to ask you to do things. Structural engineers as a profession are willing to share their knowledge to enhance the safety of the people using the structures. Young engineers should attend monthly structural engineer meetings, where they will find that other structural engineers will be more than willing to share their knowledge and want to hear what you have to say. Structural engineering is a great profession because you can continually grow, develop, and bring value every day.
More Details in This Episode…

About the Guest: James O. Malley, S.E.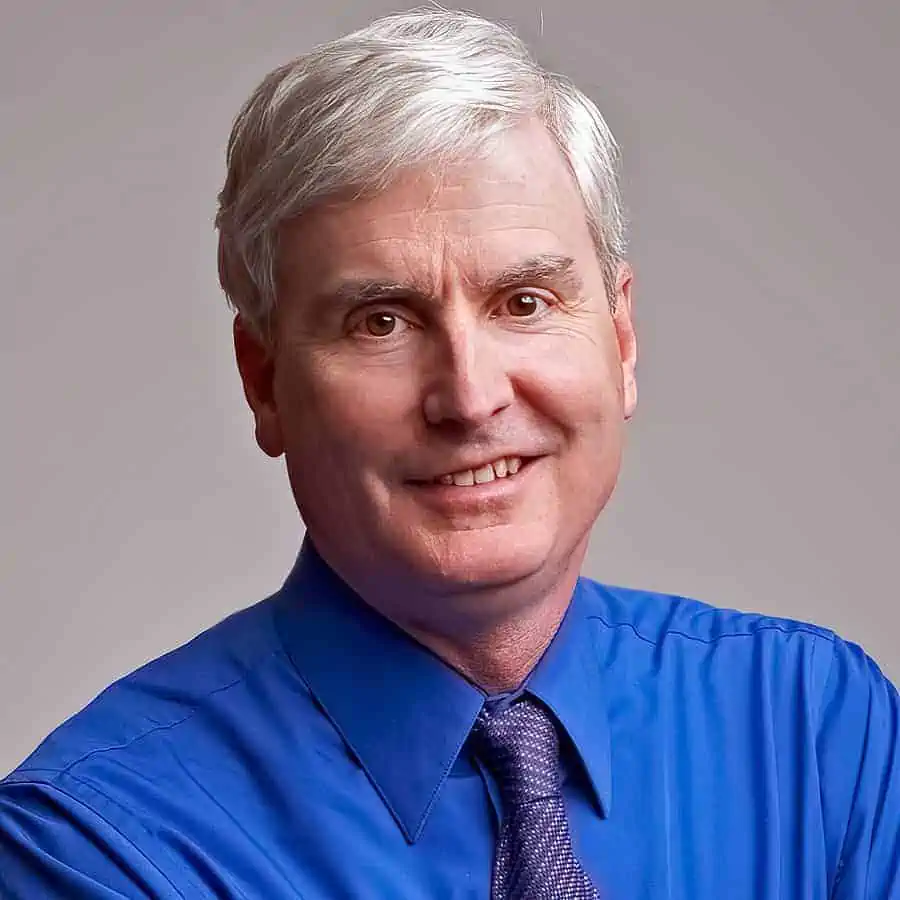 James O. Malley, S.E., is a Senior Principal and the COO of Degenkolb Engineers. He received both his bachelor's and master's degrees from the University of California at Berkeley. Mr. Malley has over 39 years of experience in the seismic design, evaluation, and rehabilitation of building structures. He was responsible for the analytical and testing investigations performed as part of the SAC Steel Project in response to the Northridge earthquake damage. In 2000, AISC presented Mr. Malley with its Special Achievement Award. Mr. Malley is Chair of the AISC Specifications Committee and the Past-Chair of the AISC Seismic Subcommittee. He was named the 2010 T.R. Higgins Lectureship Award winner for his work on the AISC Seismic Provisions, and in 2012 was presented with a Lifetime Achievement Award by AISC. Mr. Malley is also a member of the AWS Subcommittee on Seismic Welding Issues.
Mr. Malley is one of the authors of the PEER Tall Buildings Institute "Guidelines for the Performance-Based Seismic Design of Tall Buildings," and is involved in the peer review of numerous tall building projects in areas of high seismic risk. Jim has served as a member of the SEAONC and SEAOC Board of Directors and was President of SEAONC in 2000-2001 and SEAOC in 2003-2004. He was named a SEAOC Fellow in 2007 and an Honorary Member of SEAONC in 2014. He also was a member of the Board of Directors of NCSEA, serving as President from 2010-2011. Mr. Malley also served as a member of the Board of Directors of EERI and was President of the Applied Technology Council Board of Directors in 2020. He was also elected to the National Academy of Engineering in 2021 for his contributions to seismic design.
About the Hosts

Mathew Picardal, P.E.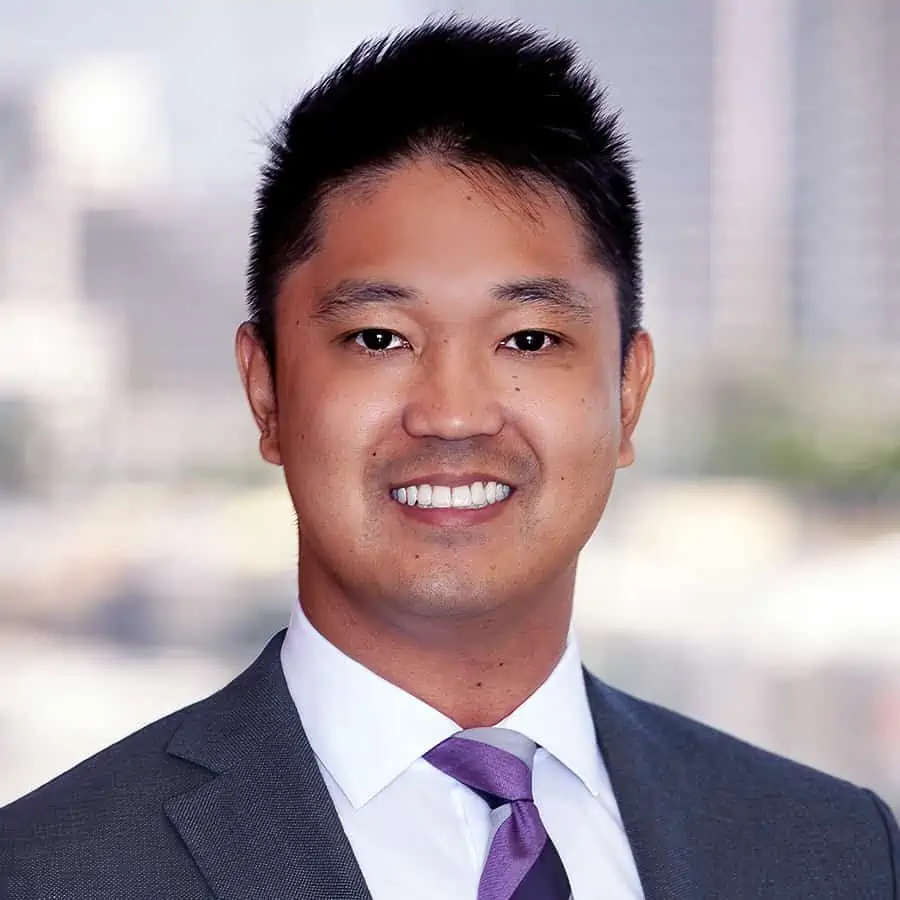 Mathew is a licensed engineer, practicing on structural projects in California, with an undergraduate degree from Cal Poly Pomona and an M.S. in Structural Engineering from UC San Diego. He has designed and managed various types of building structures, including residential wood apartment buildings, commercial steel buildings, and concrete parking structures and towers. He also hosts the new YouTube channel "Structural Engineering Life," through which he promotes the structural engineering profession to engineering students who are not familiar with the industry perspective.
Cara Green, P.E.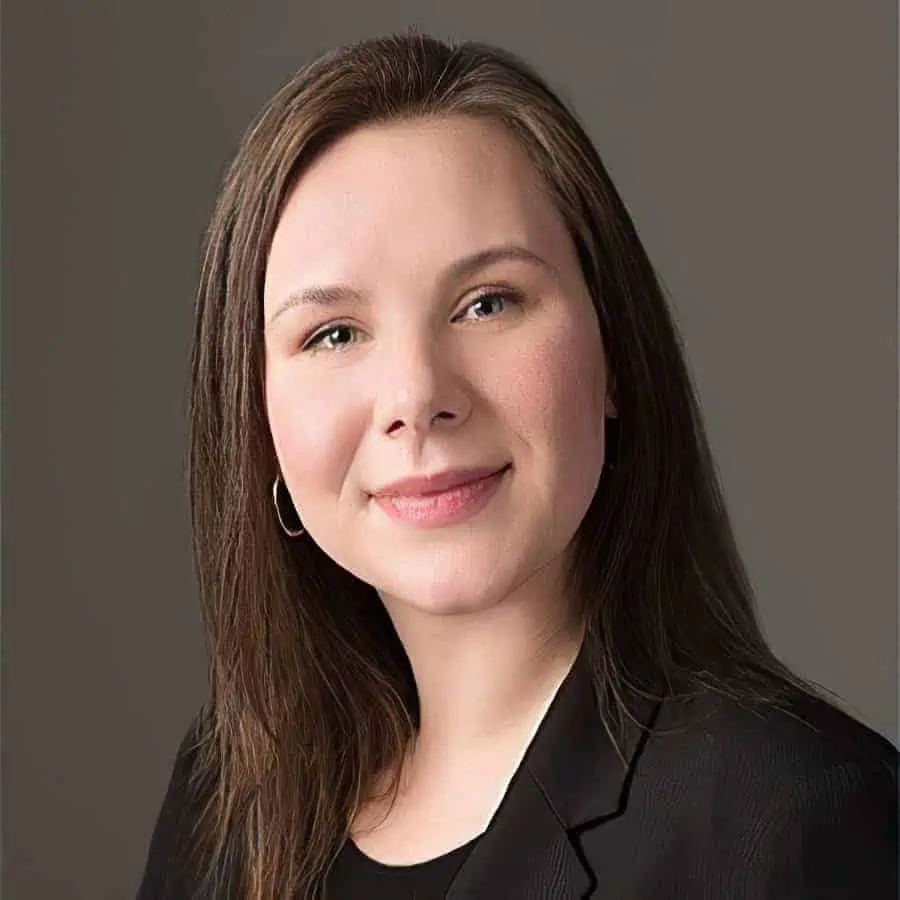 Cara Green, P.E., works in Hilti's North American headquarters as the Structural Engineering Trade Manager for the U.S. and Canada. She is currently an EIT in Texas and received her bachelor's in civil engineering from the University of Alabama in Huntsville.
Sources/References:
Degenkolb Engineers
American Institute of Steel Construction (AISC)
Structure Magazine Article: Peer Review in SE Practice
ASCE 7 Standard
FEMA P-695, Quantification of Building Seismic Performance Factors
The Wrapper Tower
Connect with James O. Malley, S.E., on LinkedIn
Please leave your comments or questions in the section below on how peer review can help move the structural engineering industry forward.
To your success,
Mathew Picardal, P.E. & Cara Green, P.E.
Hosts of The Structural Engineering Podcast