Podcast: Play in new window | Download | Embed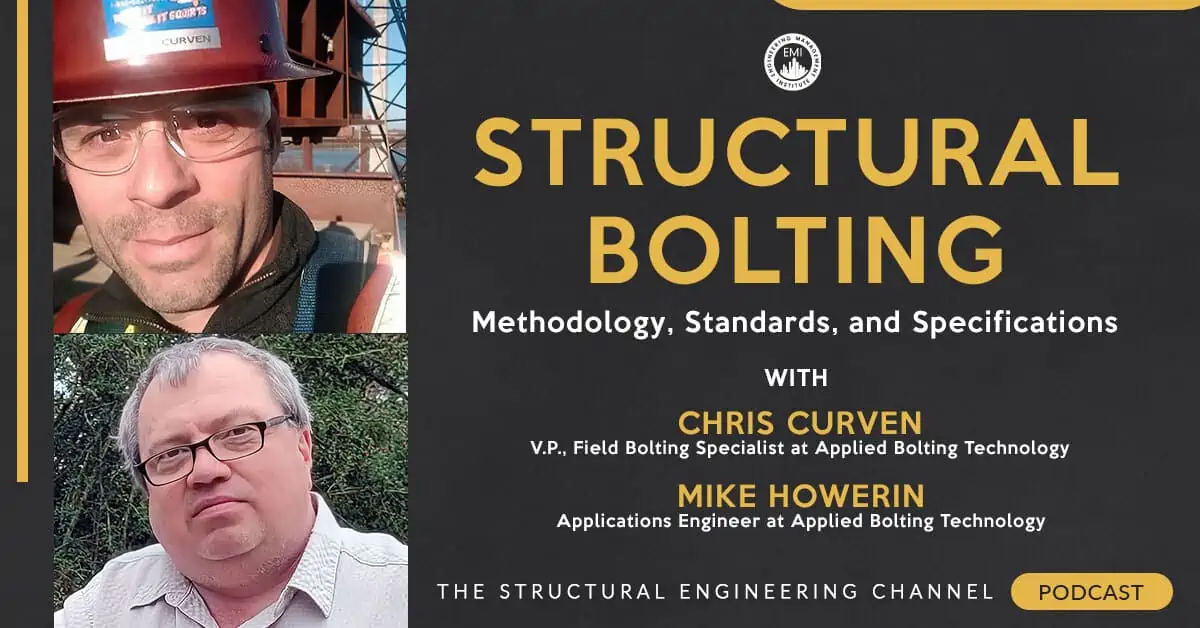 In this episode, we talk to Chris Curven and Mike Howerin from Applied Bolting Technology about structural bolting methodology, standards, and specifications, and more specifically how to torque different bolts to get the desired tension needed. You can view the video version of this episode here.
Engineering Quotes:


Here Are Some of the Questions We Ask Chris and Mike:
What Is Structural Bolting Methodology?
What is the difference between torque and tension?
The United States construction code (AISC/RCSC) has not allowed a standardized torque value for a structural bolt since 1953. However, you believe that there is still a predominant way to install structural bolts. What is that way?
What are some of the structural bolting standards and specifications that engineers should be aware of?
Where can structural engineers learn more about how to tighten a bolt properly, according to code, to assure a structure's design integrity and purpose?
Do you have any advice for engineers when working on projects?
Here Are Some of the Key Points Discussed About Structural Bolting Methodology, Standards, and Specifications:
You need torque to achieve tension. Torque is a rotational force and measures how hard you must turn a nut to achieve the tension you need. The RCSC manual has all the rules on how to do structural bolting and includes the minimum values. While engineers require a certain amount of tension on a bolt, a certain amount of torque must be applied in the field.
The formula to find the value for torque is T=PKD, where

T = Input Torque (ft-lbs)
P = Achieved preload (lbs)
K = Nut factor (around 40%)
D = Diameter of the bolt.

If you specify a certain amount of torque that must be applied to a bolt to achieve a certain desired tension, chances are the tension value will not be achieved in the field. This is usually due to an increase of friction on the bolt's surfaces caused by atmospheric elements. You can mitigate this friction by applying a wax lubricant to the surfaces and threads, which will aid in achieving the target amount of tension for torque applied to the bolt. Always remember that bolts are not pre-lubricated and must be lubricated before installation. Using torque is only a good method if you do all your bolting in one or two days.
When working on engines, machines, and piping, you are always bolting with torque. You can find many downloadable torque tables online that can be downloaded. Test your torque tool three times a day with the hardware you have. Torque installation has turned into testing bolts continuously. AISC/RCSC standards require more bolt testing than any other standard.
Tension control bolts are quick and easy to use and will give you the amount of pre-tension you need, but only if they are still as manufactured. If there is any degradation to the lubricant on the bolt, then they will not work accurately anymore. Degraded tension control bolts can cause problems because the end will always shear off even though the specified pre-tension has not been achieved; the inspection guidelines state that the shearing of the end of the bolt is all that must be looked at. It means that tension control bolts should be installed and tensioned as soon as they are installed in the metal work before any degradation had time to take place. If degradation has taken place, the bolts must be removed from the metalwork and tested to ensure they are still at 105% of minimum installation tension or more.
Direct tension indicators are more accurate at measuring bolt tension because they are not torque-based. A direct tension indicator looks like a washer that has cavities filled with orange goo. Direct tension indicators are tightened with the bolt, and when the goo starts coming out between the bolt and the indicator, you have achieved the specified tension. They are like using a Skidmore for every bolt that is installed.
More Details in This Episode…

About the Guests:

Chris Curven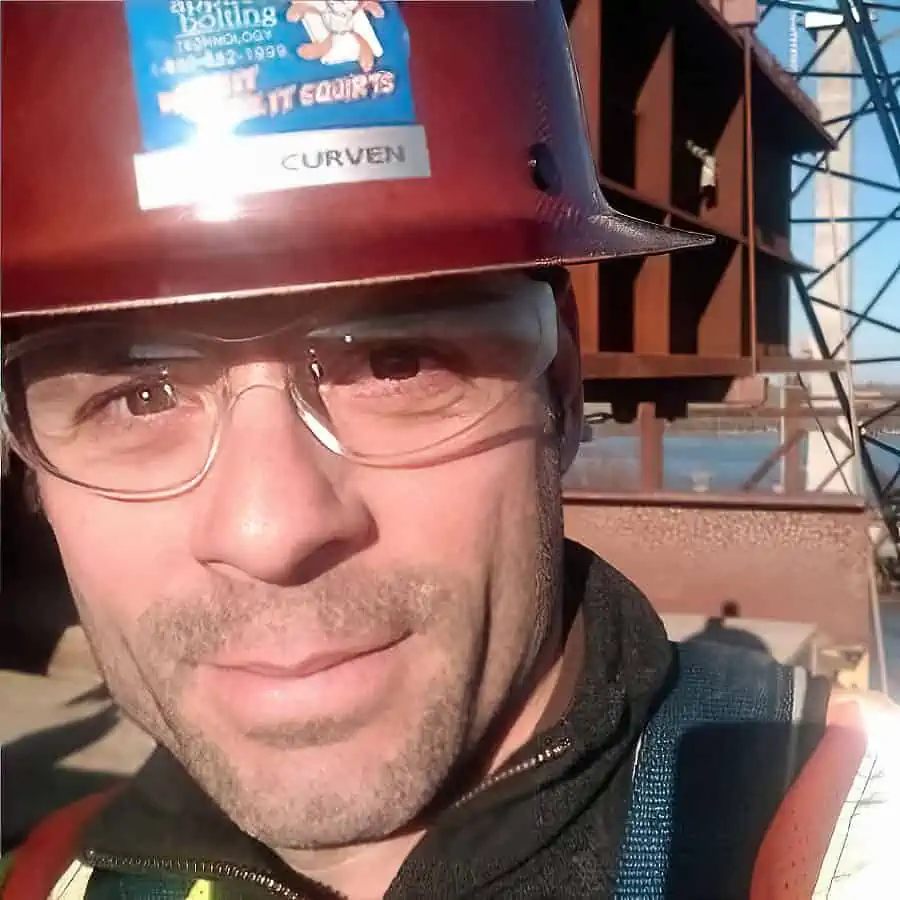 As the VP and Head Field Technical Rep for Applied Bolting, Chris has become a specialist in structural bolting. He has been a member of the RCSC for over a decade and has been up on the steelwork of hundreds of projects, from bridges to power plants to refineries, from Australia through the U.S., U.K., and Eastern Europe. Chris has been consulted by major world constructors on how to write and interpret their bolting specifications, and then by their field contractors on how to perform the work in the field. He supervised constructability testing of literally thousands of bolts from sources around the world and has conducted more than a hundred general structural bolting seminars in front of groups of engineers from Bechtel to Fluor to DOTs. His efforts are equally spent with ironworkers and bolt installers as well as with engineers and inspectors.
Mike Howerin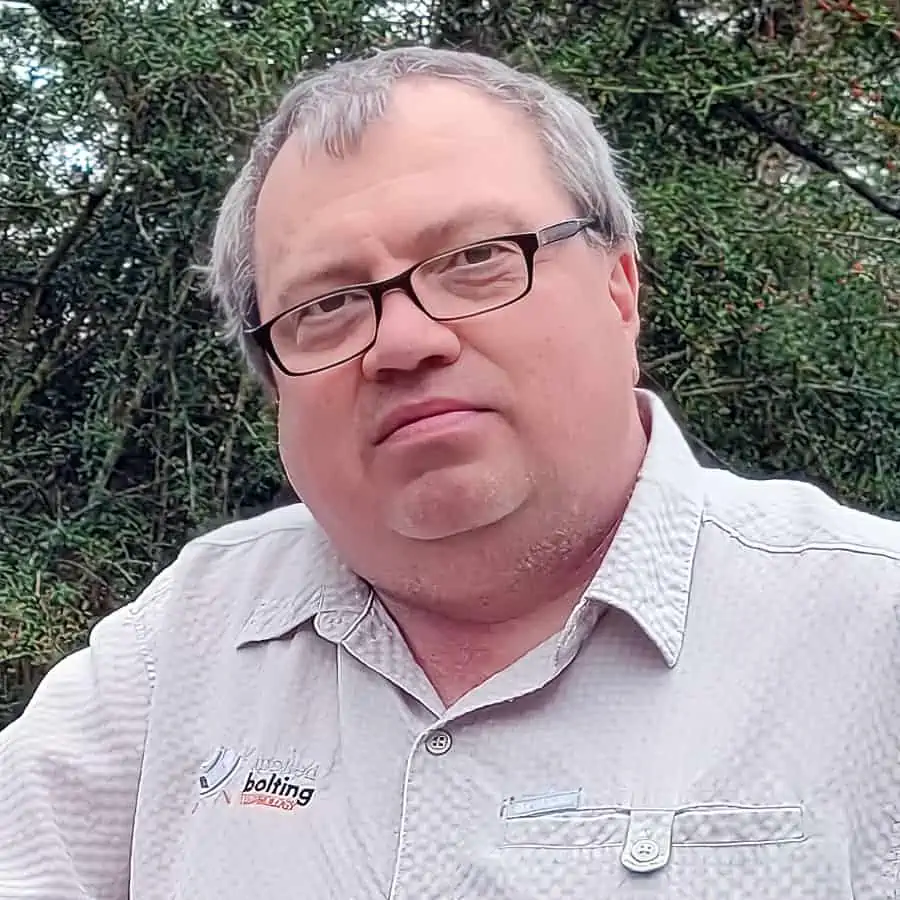 Mike's job is to understand structural bolting methodology as it is performed in the real world and as it is required to be performed by whatever consensus standard is being applied. Unlike welding, connecting structural steel using nuts and bolts is not usually taught very well, and there is a pervasive lack of uniformity on how it is to be done properly around the world.
Structural welding is a respected skill and profession, but bolting is not. Structural bolting is perceived to be a matter of turning a nut. A properly tightened bolt is not defined as a bolt whose nut has been turned. It is his job to show engineers, inspectors, project managers, labor, and quality people what it means to tighten a bolt properly, according to code, and to assure a structure's design integrity and purpose.
About the Hosts

Mathew Picardal, P.E., SE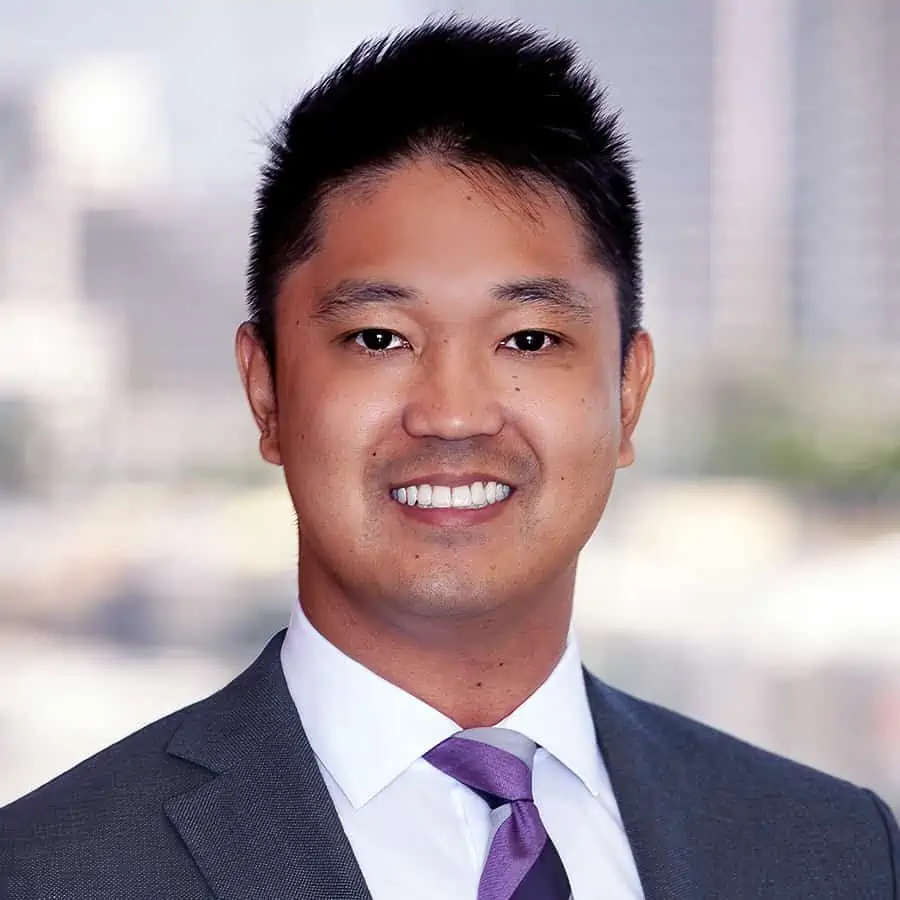 Mathew is a licensed engineer, practicing on structural projects in California, with an undergraduate degree from Cal Poly Pomona and an M.S. in Structural Engineering from UC San Diego. He has designed and managed various types of building structures, including residential wood apartment buildings, commercial steel buildings, and concrete parking structures and towers. He also hosts the new YouTube channel Structural Engineering Life, through which he promotes the structural engineering profession to engineering students who are not familiar with the industry perspective.
Cara Green, P.E.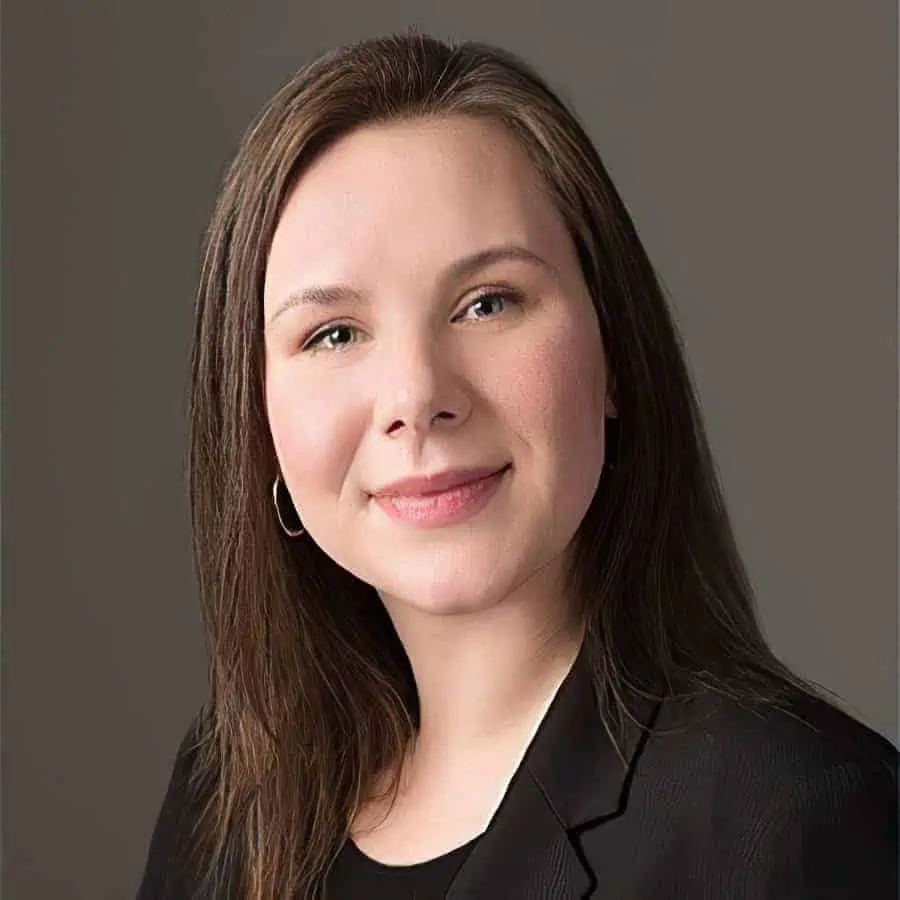 Cara works in Hilti's North American headquarters as the Structural Engineering Trade Manager for the U.S. and Canada. She is currently an EIT in Texas and received her bachelor's in civil engineering from the University of Alabama in Huntsville.
Sources/References:
Applied Bolting Technology
Bolt Council
RCSC Manual Download
Connect with Chris Curven on LinkedIn
Connect with Mike Howerin on LinkedIn
This Episode Is Brought to You by PPI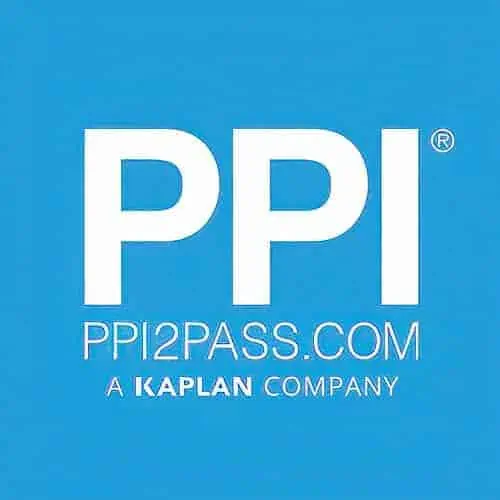 PPI has helped engineers achieve their licensing goals since 1975. Passing the FE and PE exams can open doors to career advancement and new opportunities. Check out PPI's wide range of prep options, including Live Online courses, OnDemand courses, and digital study tools, to help prepare you to pass your licensing exam. Check out PPI today at ppi2pass.com to see all the options available for FE and PE exam prep.
Please leave your comments or questions in the section below on structural bolting methodology, standards, and specifications.
To your success,
Mathew Picardal, P.E., SE, & Cara Green, P.E.
Hosts of The Structural Engineering Podcast