Podcast: Play in new window | Download | Embed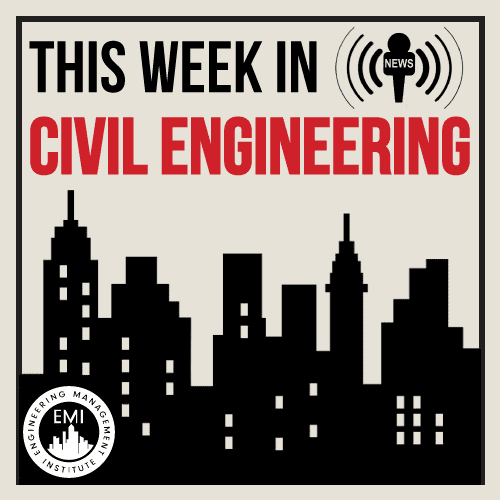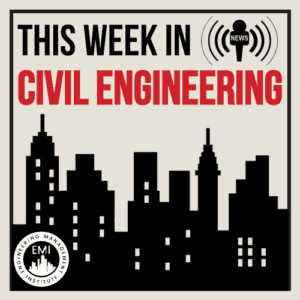 In this week's episode we provide you with the latest news in the Civil Engineering industry including covering how Purdue University engineers have developed sensors that could safely speed up construction schedules by determining concrete strength directly onsite in real time.
Breaking News in Civil Engineering:

National News in Civil Engineering:

International News in Civil Engineering:
Infrastructure Stories:
Career Inspiration of the Week:
I would like to share insight on how the professional engineers have taken their careers to the next level of success. All these engineers have one thing in common. They actively volunteer and get involved, in leadership roles for professional associations like The American Society of Engineers (ASCE) or Institutions of Civil Engineers (ICE). They further coordinate events in charity committees and take on new initiative and build their relationship through these leadership positions. Take up the challenge to become more active in professional associations in 2021.  It will not only boost your engineering career but will also build many rewarding relationships. Building relationships will help create new opportunities in your career and will give you the most important thing and that is satisfaction and engagement in your industry. It will help you to thrive in your career.
Quote of the Week:
"What the new year brings to you will depend a great deal on what you bring to the new year." —Vernon McLellan
About the Host: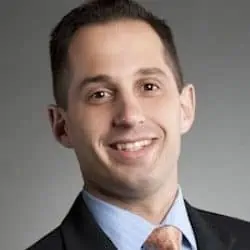 After becoming successful as a civil engineer at a very young age, Anthony Fasano realized that his success was largely related to the development of his non-technical, or core skills. Since that time, he has decided to transition his career from designing to inspiring engineers in their soft skill development through coaching, speaking, and training.  He has also co-authored a series of children's books with his 11-year-old daughter, titled "Purpee the Purple Dragon." They have delivered hundreds of books to paediatric cancer centres around the world.
In the past few years, Fasano has written a bestselling book titled, "Engineer Your Own Success: 7 Key Elements to Creating an Extraordinary Engineering Career," which was recently updated with IEEE-Wiley Press. He has also created two top-rated iTunes podcasts for engineers. The Engineering Career Coach podcast was recently cited by Forbes as one of the top 15 most inspiring for professionals. The Civil Engineering Podcast, which is downloaded by thousands of civil engineers worldwide, has been downloaded over 1 million times since inception.
Fasano earned a B.S. and M.S. degree in civil engineering from Lafayette College and Columbia University, respectively, and his executive coaching certificate from the Institute for Professional Excellence in Coaching (iPEC).
This Week in Civil Engineering is published by the Engineering Management Institute and is part of EMI's Civil Engineering Media & Entertainment Network.
Please leave your feedback or comment about the show by clicking here.
To your success,
Anthony Fasano, P.E., LEED AP
Engineering Management Institute
Author of Engineer Your Own Success