Women in Engineering – We Still Have a Long Way to Go is a guest blog by Jacob Dillon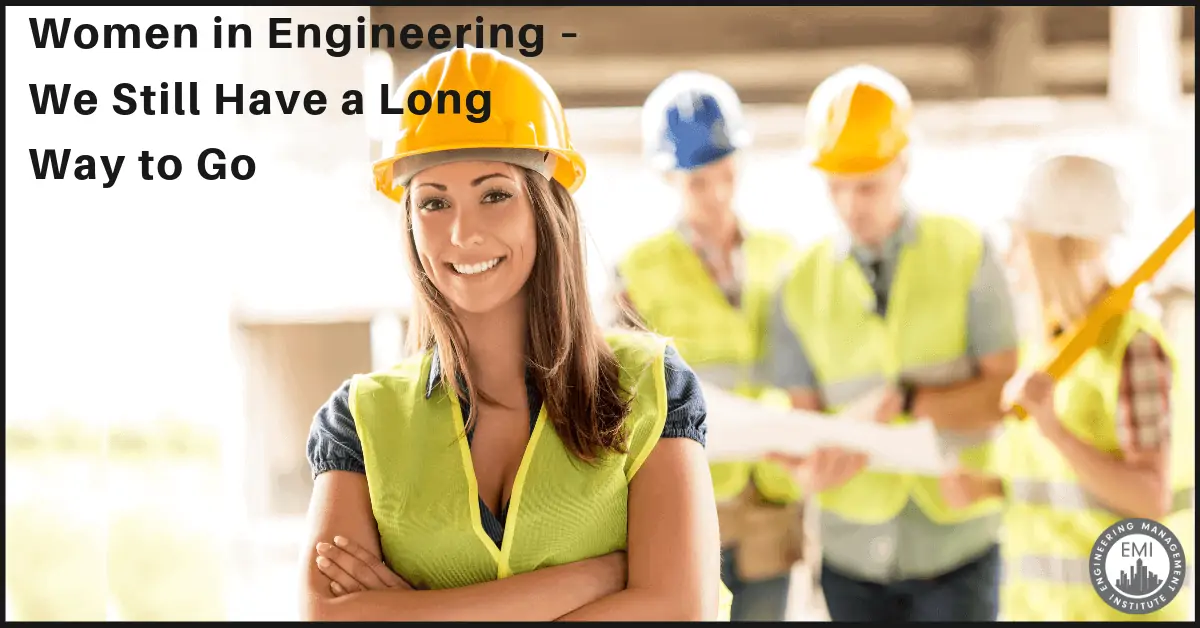 Hello – Anthony Fasano, P.E. here, President of EMI.  As we have been developing our Current Management Abilities Potential (CMAP) diagnostic tool for engineering firms, we have realized through our research that there is a big difference in how women in engineering versus male engineers interact with their managers.  To that end, we have been doing more research on female representation in the engineering world including the history of women in engineering, and so I am happy to share this informative article written by guest author Jacob Dillon.
Although certain improvements have been made in recent years, the fact remains that the world is still facing a significant deficit of female talent pursuing engineering careers.
Women represent only a modest portion of the engineering workforce in Europe, while they make up to no more than 19.3% of the engineering workforce in the United States. In South Africa and Korea, engineering field accommodates under 20% of female talent as well.
It's recognized that factors contributing to meager female presence in the field are the lower percentage of female students in engineering degree programs. As well as gender-based stereotypes that have established engineering as a male-dominated area. However, history remembers numerous women who left their mark in the field, in spite of unfavorable circumstances.
Female Engineers Throughout History
The year 1867 was the major tipping point in engineering history. The University of California at Berkeley was the educational institution that awarded Elizabeth Bragg a bachelor's degree in engineering. Making her the first officially recognized female engineer in history. Elizabeth, however, never worked as a professional in her field, as she decided to dedicate her life to her family.
The first degree in electrical engineering was received by Edith Clarke in 1918 at the Massachusetts Institute of Technology. Edith worked at General Electric as a salaried electrical engineer for 26 years. And she was the first female Professor of Electrical Engineering in the United States. Teaching at the University of Texas for 10 years. In 1921, she received a patent for the Clarke calculator.
Hedy Lamarr was an Austrian silver screen star, remembered by her iconic roles in 'Ecstasy', 'Lady of the Tropics, and 'Ziegfeld Girl'. However, this beautiful actress had a lot more to offer than just a pretty face. She was a self-taught inventor and a pioneer in the field of wireless communication. Her contribution in developing the basis for spread spectrum technology (utilized in cellular and mobile telephones today) was finally recognized in 1997. Lamarr was the first woman who received the Invention Convention's BULBIE Gnass Spirit of Achievement Award (the "Oscars of inventing").
Around the time when Lamarr received this stunning recognition, Gwynne Shotwell, an American mechanical engineer, and businesswoman, was already skyrocketing her career. Today she is a President and COO of SpaceX. An American aerospace manufacturer, and space transportation services company founded by Elon Musk in 2002. Shotwell is highly respected for being a competent airspace engineer and business runner. But also for excellent communication with clients and keeping the smooth operation of SpaceX under Musk's unorthodox leadership.
Challenges Faced by Female Engineers
As history has shown, women engineers have managed to find ways to express their intellectual capacities in the past. And they still manage to do so today. However, it's evident that the recognition of their contributions often comes very late. And their lives are repeatedly filled with the struggle to show their worth.
Although we have come a long way since the 19th century and the centuries before that, there are still reason for concern. A significant number of women in the engineering workforce often state that their professional environment proposes challenges only female talent seems to encounter.
Ninja Essays contributor Selena Brown highlights that understanding the challenges women in tech workforce face is vital, but we mustn't stop there. We must strive to improve the current stance of women in engineering. And find ways to attract and retain female talent in this growing, promising field.
Empowering Women to Join the Tech Workforce
When inequality persists, everyone suffers. Talented women miss out on valuable opportunities to acquire technical education and employment. While the technology sector can't benefit from their valuable perspective and insights. Empowering women to join the engineering workforce should start early, by encouraging young girls to pursue their dreams and dedicate themselves to achieving their goals.

Conclusion
We live in a rapidly evolving world where technology predominates as one of the fastest-growing economic sectors. Even though the time of great opportunities is upon us, under representation of women in tech is still an issue that needs addressing. Engaging, developing and promoting female talent remain some of the decisive actions required to stimulate and expedite the much-needed change in the tech workforce worldwide.

About Jacob Dillon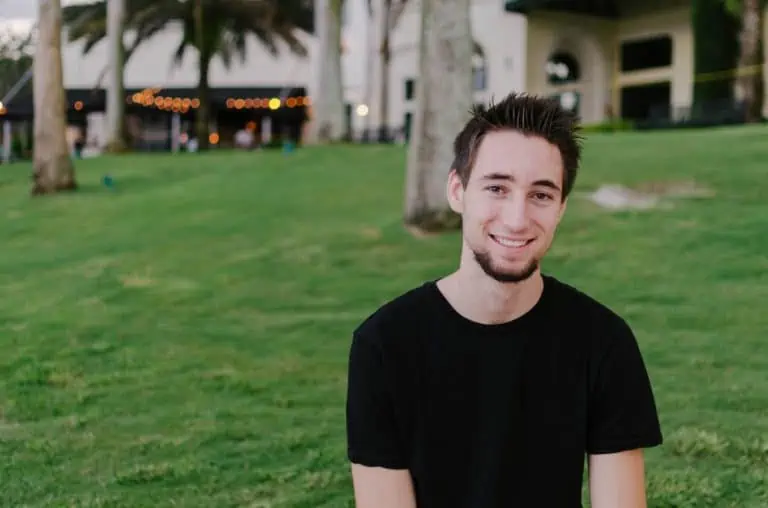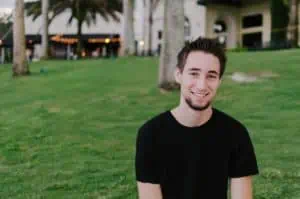 Jacob Dillon is a professional writer and distinctive journalist from Sydney. Being passionate about what he does, Jacob likes to discuss stirring events as well as express his opinion about technological advancements and evolution of society. Find Jacob on Twitter and Facebook.
What steps do you think can be taken to better engage and promote female talent in the world of engineering?
We would love to hear any questions you might have or stories you might share about women in engineering.
Please leave your comments, feedback or questions in the section below.
To your success,
Anthony Fasano, PE, LEED AP
Engineering Management Institute
Author of Engineer Your Own Success