Podcast: Play in new window | Download | Embed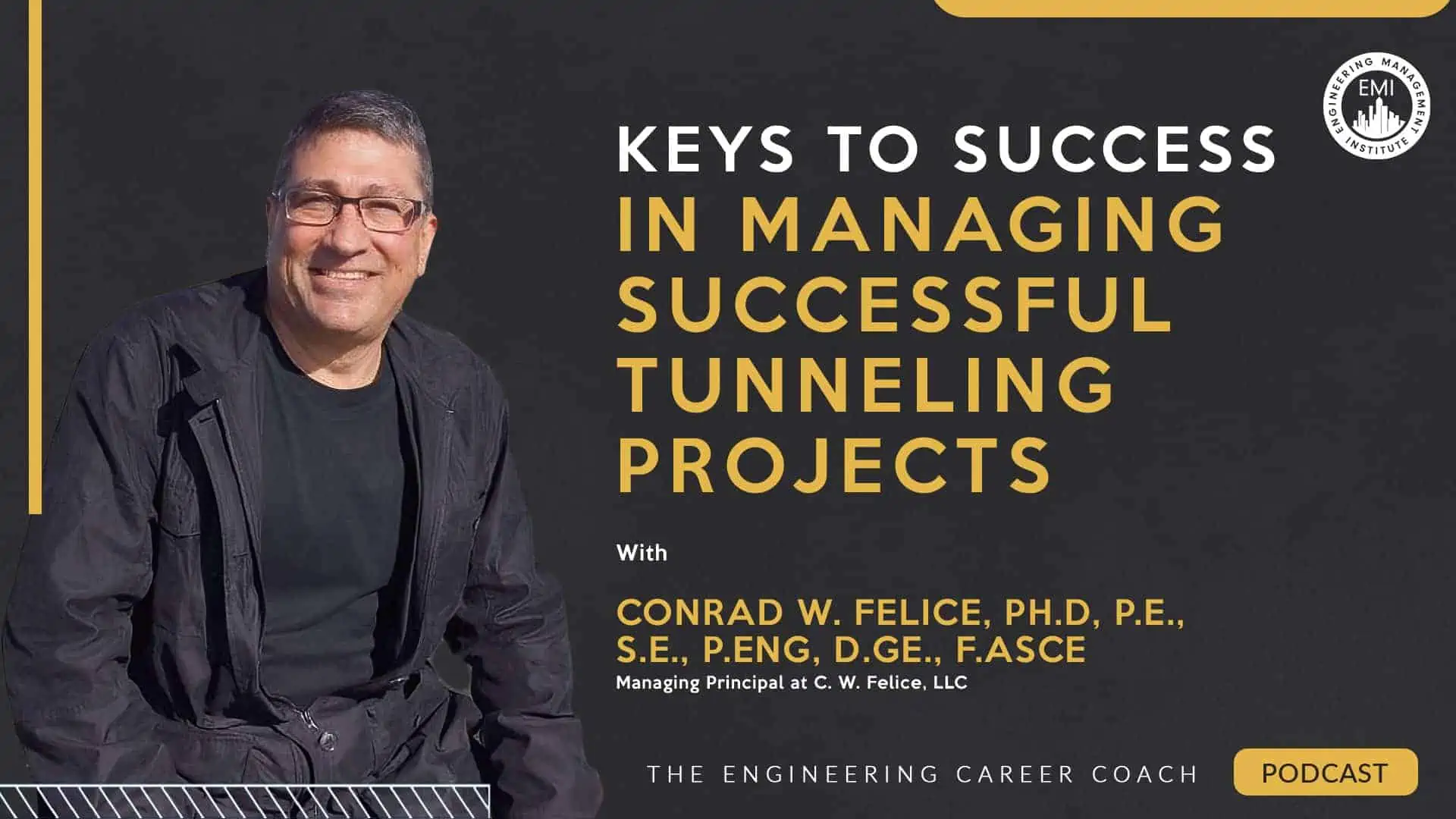 In this episode, we talk to Conrad W. Felice, Ph.D., P.E., S.E., P.Eng, D.GE., F.ASCE, the Managing Principal at C. W. Felice, LLC as well as the Adjunct Professor of Civil Engineering at the University of Florida, about soft ground tunneling projects and his experience working with design-build projects and industry associations.
Engineering Quotes:


Here Are Some of the Questions We Ask Conrad:
What does the committee of the Transportation Research Board (TRB) do, and how it is helping the tunneling industry?
How does a tunnel built in soft ground — such as clay, silt, sand, gravel, or mud — compares to hard rock?
What are some of the factors to consider when selecting the most appropriate method for a particular tunnel?
When working on tunneling projects, how do you maintain product documentation?
How has reading contracts properly helped you in your tunneling projects?
Why would you say it is important to take risks in your career?
Can you talk to us about your participation in industry associations and professional development, and how it has benefited your engineering career?
What final piece of advice would you like to give to geotechnical engineers out there?
Here Are Some of the Key Points Discussed About Keys to Success in Managing Successful Tunneling Projects:
[Read more…] about TGEP 63: Keys to Success in Managing Successful Tunneling Projects