How to Make Yourself an Always Demanded Engineering Professional is a guest blog by Jim Hughes

Regardless of your job, industry, or position in the company you work for, it is always important to stay in the competition and be an in-demand professional. By being a demanded engineering professional, you'll always have options and opportunities to grow and take on bigger roles. If your boss gives you more responsibilities, it is likely because you are doing your job very well and he or she sees you as a skilled and dependable person. Getting your superiors' attention goes a long way in enhancing your odds of getting a promotion or a salary increase. Though the competition may be tough for you, there are many ways to make yourself a highly demanded engineering professional. Here are some of the most effective ways in increasing your value as a professional.
Keep Moving with the Market Demands
One of the best ways to be in-demand is to keep moving with the market demands. Stay up to date in the industry you are working for and be aware of the changes that are happening in your company. Stay on the ball with the market trends, opportunities, and challenges that you may encounter at work. You may also need to keep up with technology trends, considering how modern our world is today. It will help if you are adept with the computer as well as different devices and software being used at the workplace. Even the most basic jobs will require some app or device to accomplish the job effectively. These days, whether you are handling inventory, sanitation, construction, or drive a cab, there is an app that improves your performance. By keeping up with the times, you effectively get a "leg up" you're your peers. Most importantly, being updated with market trends and events will give you fresh ideas each day, keeping your boss and clients impressed by your aptitude.
Identify Your Service Niche
You may think you are a jack of all trades as you have many skills and talents. However, it is important to know what you do best because if you have too many skills, it will make it difficult for you to focus on your forte and stand out. While it is great to know more than what is required for your job, never lose sight of what you are supposed to specialize in to accomplish your job with utmost satisfaction. This is why you have to know your service niche or your specific function.  Which task do you like the most and where do you think you excel at? What are your ideas on improving your performance?  Which area do you need to give more attention to? Once you've answered these questions, it will be easier for you to improve yourself and become a highly demanded professional.

Improve Your Skills
If you want to be in-demand at work, it is necessary to improve your skills. You may have the proper skills your position needs at this time but if you want your career to grow, you can't just relax and do what you usually do. You have to work on your skills and improve them. The internet is a treasure trove of knowledge. A casual search will help you discover how others in your line of work improved their professional expertise. Learn from the experience of others. Discover your areas of opportunity. Get out of your comfort zone and be brave to try new things that will make you excel in your skills even more. Accepting that there will always be room for improvement is the right attitude to become a more in demand professional.
Go Back to School
As the cliché goes, "learning is a continuous process." Even if you are already at your dream position right now, you still have to learn new things, especially in this fast-paced world where things can and do change in an instant. The strategies you have learned before may not work today so don't be afraid to continue learning. You can go back to school and enroll in a program that can help with your career enhancement. If you don't have enough funds for this, you can always get personal loans online for training. In fact, there are learning institutions available online that offer complete courses and continued education, providing you with the convenience to study at your own pace. A little time and patience will net you dividends in growing your professional value. You are never too old or too broke to go back to school to take advantage of this opportunity.
Keep Going with Training and Get Certified
To improve your skills, various training can really help. As you progress with your career, you will come across a lot of seminars, pieces of training, and team buildings like the training EMI offers. Take advantage of all these opportunities because they can help you hone your skills and knowledge about your field of expertise. The more certifications you attain, the more reliable and skilled you will become, which will impress your boss and clients. Certifications always look good on your resume and employment record. They send a message that you are taking your professional growth and development seriously. Your superiors are always on the lookout for future leaders and decision makers. By having proven expertise with legitimate certifications and training programs under your belt, they will trust you with more work because they will be convinced that you can accomplish tasks given to you with flying colors.
Provide Testimonials
Your education, certifications and work experiences can be great testimonials of your skills and abilities. Nonetheless, if you want more convincing testimonials, you can make good use of your customers' first-hand experiences regarding your service. You may also collect testimonials from the people you work with. Make yourself valuable and reliable as a team player. Remember that no man is an island. The people you work with and serve are the first ones who will bolster your reputation as an in-demand professional. Make sure that they see and feel the value of your hard work. This will show that you have a positive work attitude and you are an ethical worker. This will help build your reputation and gain more trust from your boss or clients.  You can gather professional testimonials on line on websites like LinkedIn.

Get More Praise from Each Workplace
Wherever you go, it is important that you leave your co-workers with a good impression. If ever you decide to move to a different company or workplace, do so without "burning any bridges". While it's true that you cannot please everyone, you can always ensure you are doing your best. The best professionals will always put 100% effort into their work. Always work professionally and ethically and avoid conflicts with the people you work with. If your past co-workers see you as a good and dependable employee, this will reflect on your future career. The more praise you get from each company you work for, the more work will be available for you from different clients or employers.
Be an Ace at Your Job
All the above tips will help you become more skilled, educated and professional. If you have exceptional skills and far fetched knowledge of things, your boss will surely be enthralled. Because of the continuous education and training that you have, you will easily become an ace at your job. Apparently, being an ace means being an asset to the company. If you are driving revenue to the company, your boss will definitely crave for your skills and ideas. Make yourself indispensable and your capital as a professional will grow progressively. By playing a key role in the success of the business or company you work for, your reputation will follow you as a highly demanded engineering professional
About Jim Hughes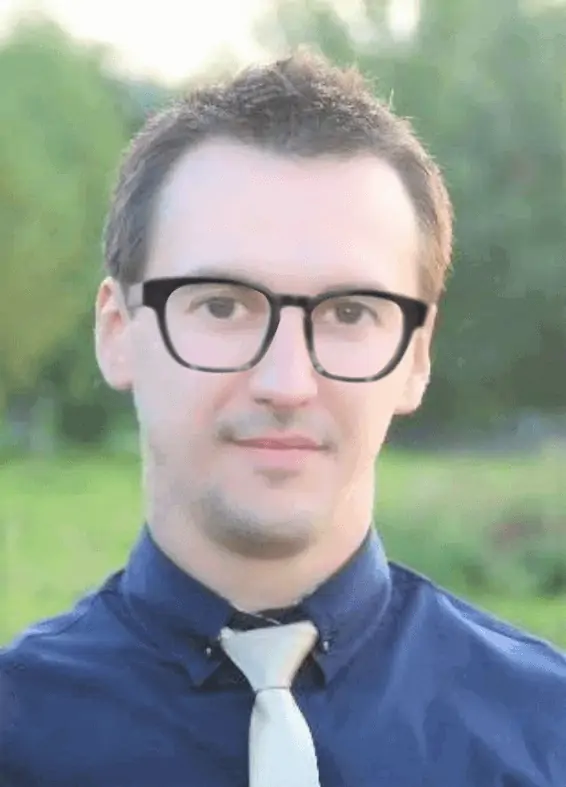 Jim Hughes is a content marketer at LoanStart.com. He has significant experience covering technology, finance, economics, and business topics. He likes to share his knowledge and insights through writing.
We would love to hear any questions you might have or stories you might share about how you you have made yourself  highly demanded engineering professional.
Please leave your comments, feedback or questions in the section below.
To your success,
Anthony Fasano, PE, LEED AP
Engineering Management Institute
Author of Engineer Your Own Success