How to Handle Tough Interview Questions for Engineers is a guest blog by Nader Mowlaee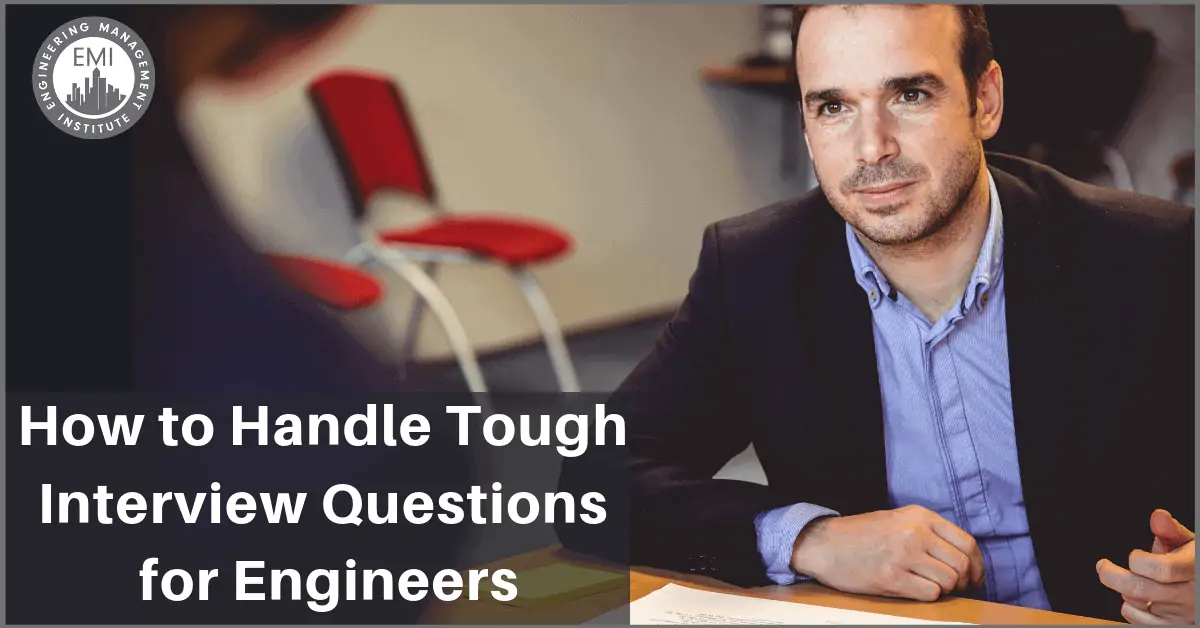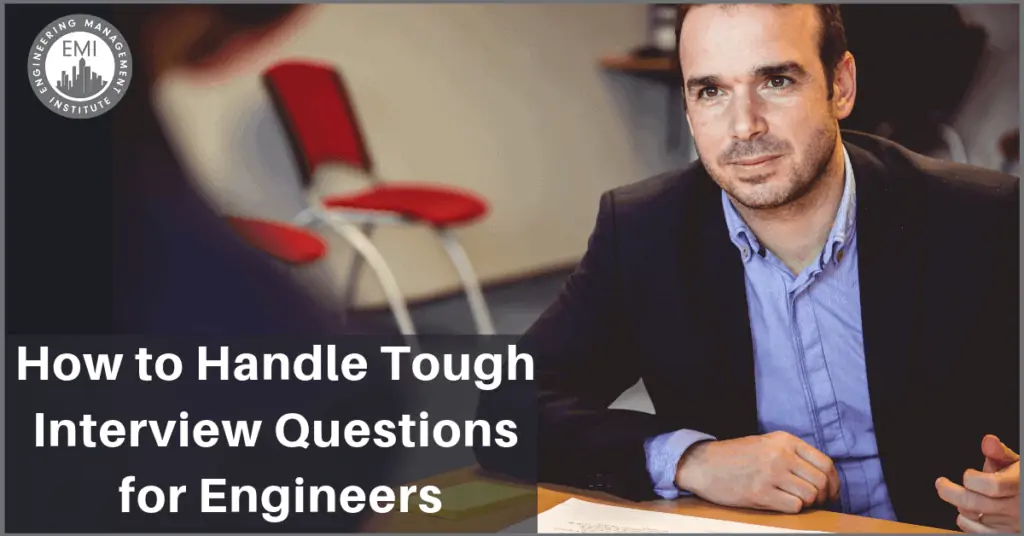 Preparing for an interview is crucial for moving you forward in starting your engineering career. If you get the chance to get to the interview round, luck is already on your side. That's because research shows that only two percent of applicants get called back for an interview. But it's important not to throw caution to the wind by being unprepared for your interview.
One of the best ways to get ready for your interview is by tackling the tough questions with a strategy. Luckily, you can take a strategic approach to handle tough interview questions. When it comes to interviewing, practice makes perfect. Here's how to handle some of the top three common job interview questions that can be difficult to answer:
Tell Me About Yourself
This classic interview question aims to help the interviewer discover your ability to communicate, learn more about your delivery style and to get more information about you, your past work experiences, and future goals. Interviewers are also trying to find out if you are a good fit for the engineering role you seek. So, the "tell me about yourself" question you may get on engineering job interviews is less of an opportunity to go off on a tangent into your personal life story.
Instead of interjecting every possible detail about yourself and personal life randomly, focus on your engineering career experiences. Explain why you selected certain roles, too. For instance, describe how being responsible for writing scripts for a CAD program in your internship motivated you to pursue an entry-level position as a mechanical engineer.
You can capture the interviewer's attention from the start by hooking them with three to four phrases or words that describe your engineering career path or life experiences. For example, start by stating that engineering, research, project management, and planning best describe what you're all about when it comes to a career path in mechanical engineering. You can further explain how an entry-level mechanical engineering role helped you to develop the skills you have today, and inspired you to move into a role that helped you further expand those skills or achieve your future goals of being an engineering manager.

However, it's still important to be authentic and discuss your personal goals or what you do when you're not working in your professional job. For example, if you discover you and the interviewer enjoy running, connect that personal aspect to achieving career goals. You can explain how running every morning before work gets you motivated and helps you stay focused on the tasks you have to complete on the job. The goal is to achieve an ideal balance between your personal and professional endeavors. Just keep the discussion about your personal goals on target by keeping the personal aspects under 45 seconds.
Why Do You Want to Work for This Company?
One of the most popular job interview questions you can expect interviewers to ask you is, "Why do you want to work for this company?" Companies want to determine the effort you put into learning about the company. Organizations also want to get a sense of your goals for working for the company. Therefore, it's important to express why you want to work for the company and where you see yourself fitting in over the long run.
Help the interviewer understand how the experiences you have can add value to their company to demonstrate that you are a great fit. For example, you can discuss how your responsibilities for testing prototypes and automation equipment as well as monitoring their system performance helped you develop the skills the company needs for the aerospace engineering role they need to fill.
Also, connect your values with the organization's values. Some of the best answers to job interview questions help the interviewer know you did your homework on the company to determine if you feel it's a good fit for you, too. You'll need to do a little research to discover what the company values, its mission and any corporate social responsibility goals the organization is pursuing. For instance, you can explain how your goal is to work for manufacturers that embrace sustainability. Explain how you admire how the organization has remained consistent in its sustainability achievements. Get specific and identify those sustainability practices or achievements. This helps the interviewer better understand if you are a fit for the company and the role.
You may also want to point out how you would like to use your years of experience to help the company enhance the environment, and if the company shares this goal, too. Many of today's modern organizations and startups focus on improving their communities, including the environment. So, connecting how your experience or skills can add value to the company to help them achieve this goal may boost your chances of getting the job.
What Sort of Salary Are You Looking For?
Salary requirements are getting more common as interview questions, primarily because businesses are becoming more careful and cost-conscious. That means you're likely to come across this type of question in your engineering job interviews. So, be prepared to answer this question by doing your research. Always get a sense of how much the average pay for the engineering position you're looking to fill. For instance, consider looking at the Bureau of Labor and Statistics and websites, such as PayScale and Glassdoor to learn about salary ranges for a mechanical engineer in the location or country of the organization and the role you seek.
Consider the organization's industry, too. For example, the Bureau of Labor Statistics' May 2018 report indicates that mechanical engineers in the machinery manufacturing industry made an average of $80,310 per year compared to those working in transportation equipment manufacturing ($88,460). Also, provide a range. For instance, explain that you are looking between $80,500 and $83,000 for the mechanical engineering role. The goal is to be direct and clear when answering this question to make sure everyone is on the same page.
Final Thoughts
Whether you're getting ready for more rounds of engineering job interviews or preparing for your first one, it's essential to practice how to answer some of the most common job interview questions. Knowing your salary requirements, preparing a mini-biography of your experience that connects to your personal goals and practicing how best to answer why you want to work for the company helps you to have a more natural conversation during your job interview. By preparing in advance, you can answer the common job interview questions you'll hear in your engineering job interviews with confidence.
About Nader Mowlaee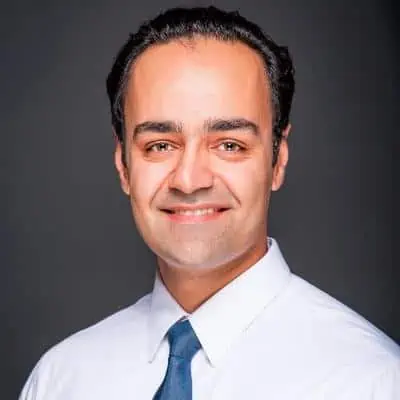 Nader is a career coach who believes you can get everything you want in life if you just help enough other people get what they want. His mission is to enable engineers to break away from their fears. And create the ideal lives and careers they desire. You can learn more about Nader through his LinkedIn account.
We would love to hear any questions you might have or stories you might share about interview questions.
Please leave your comments, feedback or questions in the section below.
To your success,
Anthony Fasano, PE, LEED AP
Engineering Management Institute
Author of Engineer Your Own Success