Why Technical Skills Alone Won't Get You That Engineering Job is a guest blog by Andrei Kurtuy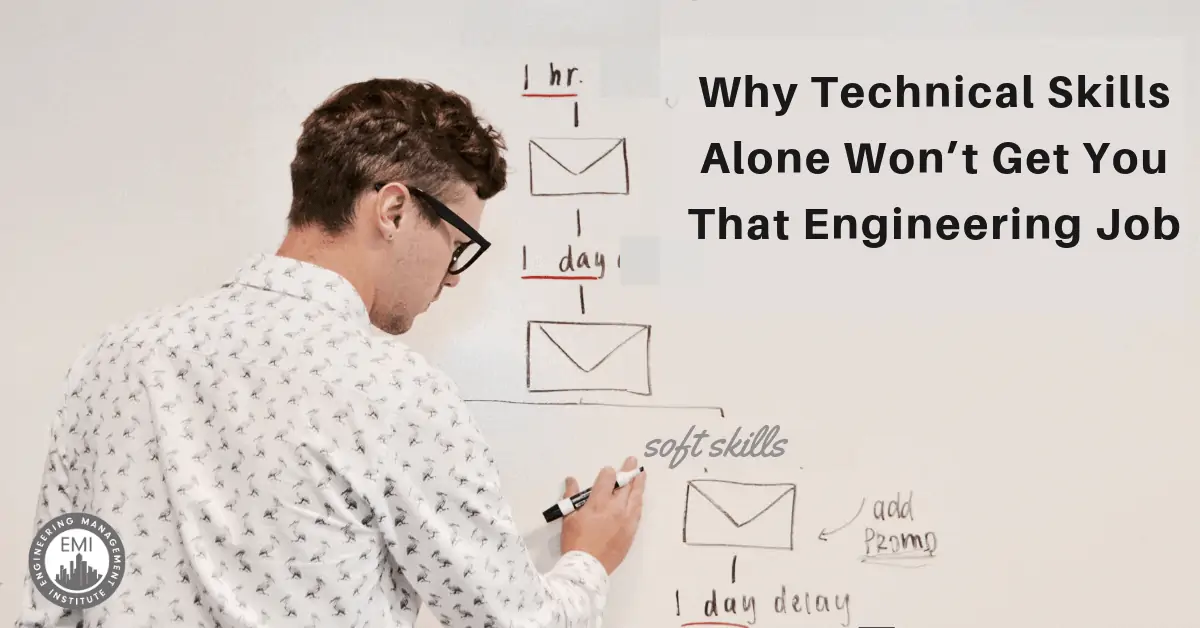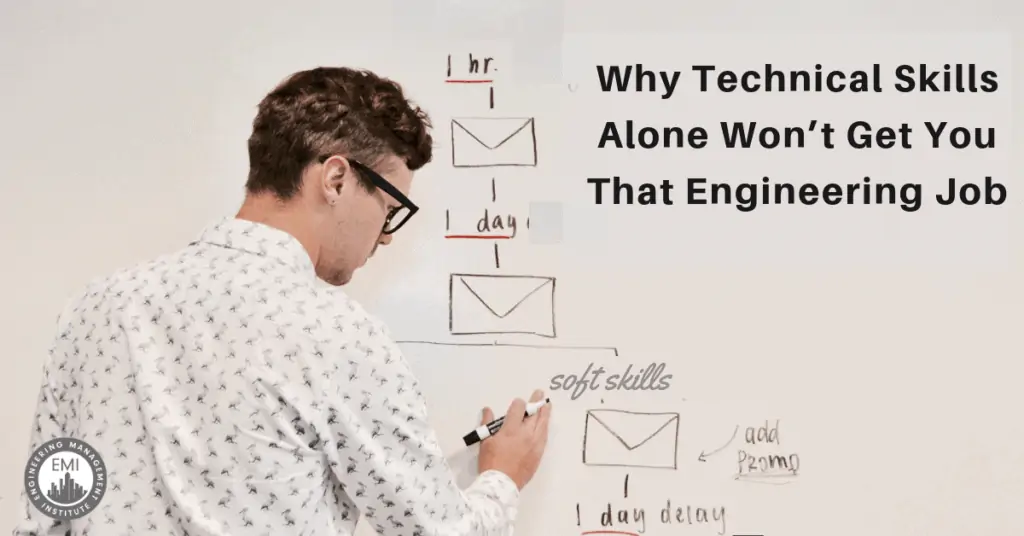 Technical skills are the tools of the trade for engineers. But don't think for a second that the key to landing a great engineering job comes down to how your technical skills stack up against the competition.
Whether you're a future or recent engineering graduate, or you're well along in your career, looking for a new job is a situation you're likely to face. Of course, you'll want that job to be fulfilling and relevant to all that valuable training you've undertaken.
Well if you want to find your perfect job, you can't let your technical background do all the talking. In today's hyper-competitive work environment, recruiters are likely to receive hundreds of applications from people who (probably) have similar or better credentials than you.
So, what can you do to make your resume and cover letter grab an employer's attention and land you a job interview? Redirect your attention.
The winning formula for the engineer's job application involves showcasing your technical/hard skills, your accomplishments, AND your soft skills.

For the purpose of this post, I'll skip a long description of how best to highlight your hard skills on your resume or cover letter. These should speak for themselves.
Instead, I want to offer some thoughts on how to use your achievements and soft skills as selling points to recruiters. 
Results Matter Most
Recruiters say that one of the biggest mistakes a candidate can make on a job application is not taking a results-driven approach. It's one thing to say that you are experienced with a variety of surveying practices or computer software, but how does your skill or experience translate into results?
Your resume needs to persuade employers that you can bring value to their organization. And the best proof points for conveying value focus on accomplishments. That's because they exemplify results.
As you are developing your resume and cover letter content, look for as many opportunities to convey accomplishments. And be as specific as possible in providing examples.
For instance, in describing a past job, don't just list day-to-day tasks, mention specific projects with positive outcomes. Here's an example:
Spearheaded a project design of an HVAC system for an industrial warehouse that was completed under budget and received final client sign-off one month early.
Emphasize Soft Skills
The achievement in the above example would be attributable to a combination of hard and soft skills. Expertise in HVAC system design was essential, but the project coming in under budget and ahead of schedule probably came down to leadership and the ability to stay organized.
These are the types of traits or soft skills that employers will be looking to find in job candidates. Soft skills are a combination of interpersonal skills, social skills, character traits, social intelligence and emotional intelligence that enable you to navigate your work and social environment and work well with others.  If you're a regular fan of EMI, you know that their podcasts for engineers regularly cover these topics.
Employers hire people, NOT robots or engineers. They need people that fit a certain personality profile that aligns to specific jobs and their organizational culture. And this profile is usually made up of certain soft skills.
Which soft skills an employer values most should be reflected in the job description. Based on our research with recruiters, the top demanded soft skills in the engineering field are as follows:
Adaptability/problem solving
Attention to detail
Creativity
Teamwork
Analytical thinking
Your goal in developing your job application should be to make sure that all of the soft skills mentioned in the job description are reflected in your resume or cover letter. It's a matter of customizing your application to each opportunity.

Another helpful resume tip is to have a specific section for soft skills. This can be separate from a section on your technical or hard skills. Taking this approach will make it easy for a recruiter to visually identify that you match the job description.
Final Thought on Engineering Job Applications
We know it can be especially challenging for engineers to organize their cover letters and resumes. A resume builder can really help you design your content with appropriate sections for technical skills, soft skills, project examples, training/education, and accomplishments.
Just remember that your cover letter and resume are what create the first impression for recruiters. So follow the above advice to set yourself up for success.
About Andrei Kurtuy
Andrei Kurtuy is a co-founder and CMO of Novorésumé, an online resume and cover letter builder that will help you skyrocket your career.
We would love to hear any questions you might have or stories you might share about showcasing your soft skills on your resume.
Please leave your comments, feedback or questions in the section below.
To your success,
Anthony Fasano, PE, LEED AP
Engineering Management Institute
Author of Engineer Your Own Success