Podcast: Play in new window | Download | Embed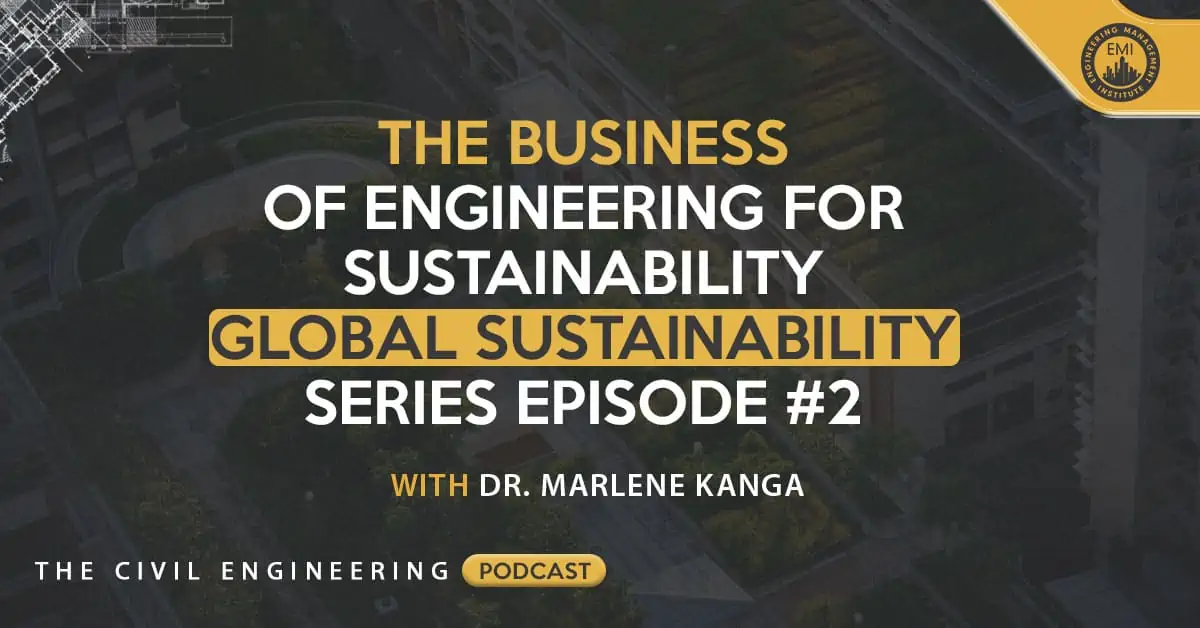 In episode 99 of The Civil Engineering Podcast, I talk with Dr. Marlene Kanga, who is the current President of the World Federation of Engineering Organizations (WFEO) about the business of engineering for sustainability. This is the second episode in a 3-part special global sustainability series that will both introduce you to and focus on the Global Engineering Congress 2018, taking place October 22nd through 26th in London at the Institution of Civil Engineering's (ICE) Headquarters.
Here are some of the questions I ask Dr. Kanga in this global sustainability episode:
This is the Federation's 50th anniversary — what does this mean to you both professionally and personally?
What was it that drew you to WFEO and has kept you so actively involved over the years?
As WFEO encourages national and international members to collaborate in their contributions to solving global problems, what role do you see diversity playing in this effort?
Why is the WFEO event important to the civil engineering profession, and what do you think should be one of the main takeaways from this event?
What do you feel requires the immediate attention of the engineering profession's resources to attack and to solve?
Who are the typical attendees at one of these Global Engineering Congress events?  What advice can you provide on how a participant should best prepare to come ready to actively participate in the event?
We've been talking about the sustainable development goals, what other roles does WFEO play on behalf of the engineering profession?
How do you keep your professional diary straight and know where to focus your mental energies?
Engineering Quotes:



Here are some key points discussed in this global sustainability episode:
The World Federation of Engineering Organizations is the peak body for engineering representing the professional engineering institutions of the world. It represents more than 30 million engineers from around the world.
The WFEO is the voice of engineering at an International level. We promote the role of engineers globally at a high level on key issues that the world is now facing.
For sustainable development, we've got to engage the best intellects of the world, male and female. We simply can't have sustainable development by definition. We really need to engage woman and encourage them to consider engineering and technology more broadly including information technology as a worthwhile career.
As engineers, we have been very clever at building things bigger and better, but we haven't been very good at managing resources and protecting the environment. Engineers should always think about the impact their work has on the environment and ensure that impact is a positive impact so that no one gets left behind.
One of the big objectives for the Global Engineering Congress is to help make engineering education more agile in terms of rapidly changing technology.
Action against climate change is very important as we only have one planet. As engineers, we need to put our heads together and develop a plan to protect our planet.
The power of engineering is all about the impact you have. If you want to change the world, become an engineer.
Focusing on exactly what you want to achieve and where you want to be, really cuts out a lot of the extraneous stuff that you might waste your time on doing and gets you there faster.
More details in this episode…
About Dr. Marlene Kanga
Dr. Marlene Kanga is President of the World Federation of Engineering Organisations (WFEO), the top body for engineering institutions internationally representing some 100 engineering institutions and approximately 30 million engineers. The Federation is co-hosting the Global Engineering Conference 2018 and is committed to advancing the UN Sustainable Development Goals through engineering.
Dr. Kanga is a chemical engineer and was National President of Engineers Australia in 2013.  She is a board member of Sydney Water Corporation, AirServices Australia other boards involving innovation.  She is also a director of iOmniscient Ltd., which has developed artificial intelligence video technologies.
Dr. Kanga is an Honorary Fellow of the Institution of Engineers Australia, Honorary Fellow of the Institution of Chemical Engineers (UK), a Fellow of the Academy of Technology Science and Engineering (Australia), and a Foreign Fellow of the ASEAN Academy of Engineering and Technology.  Dr. Kanga has been listed among the Top 100 Women of Influence. She has also been listed as the Top 100 Engineers in Australia. She is a member of the Order of Australia as recognition of her leadership of the engineering profession.
Sources/References:
Engineering Management Accelerator Workshop (Online) | 5 PDHs
WFEO
Engineers Australia
Engineering a Better World Presentation
Meet the President-elect of WFEO
World Engineering Day for Climate Change Action and Sustainability
International Federation of Consulting Engineers
International Engineering Alliance
Flixborough Disaster
TCEP 093: Preparing Civil Engineering for the Future by Reflecting on the past – Global Sustainability Series Episode 1
This episode is brought to you by PPI, the leader of civil engineering FE or PE exam preparations. Use promo code TCE8 for a 20 % discount at ppi2pass.com
Books Mentioned in this Episode:
The 8th Habit: From Effectiveness to Greatness The 8th Habit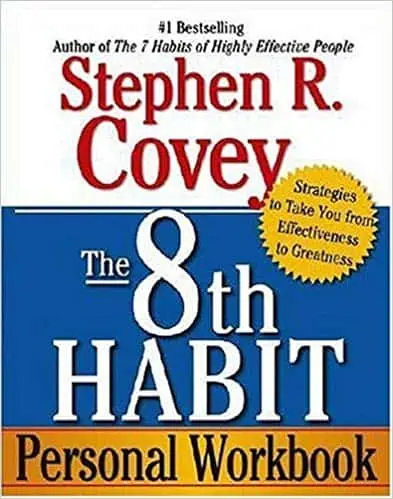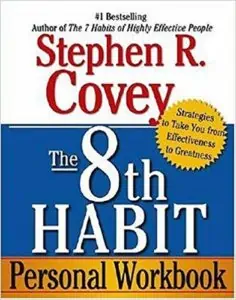 Please leave your comments or questions in the section below in regard to global sustainability or the World Federation of Engineering Organizations.
To your success,
Christian Knutson, PE, PgMP, PMP
Engineering Management Institute