Podcast: Play in new window | Download | Embed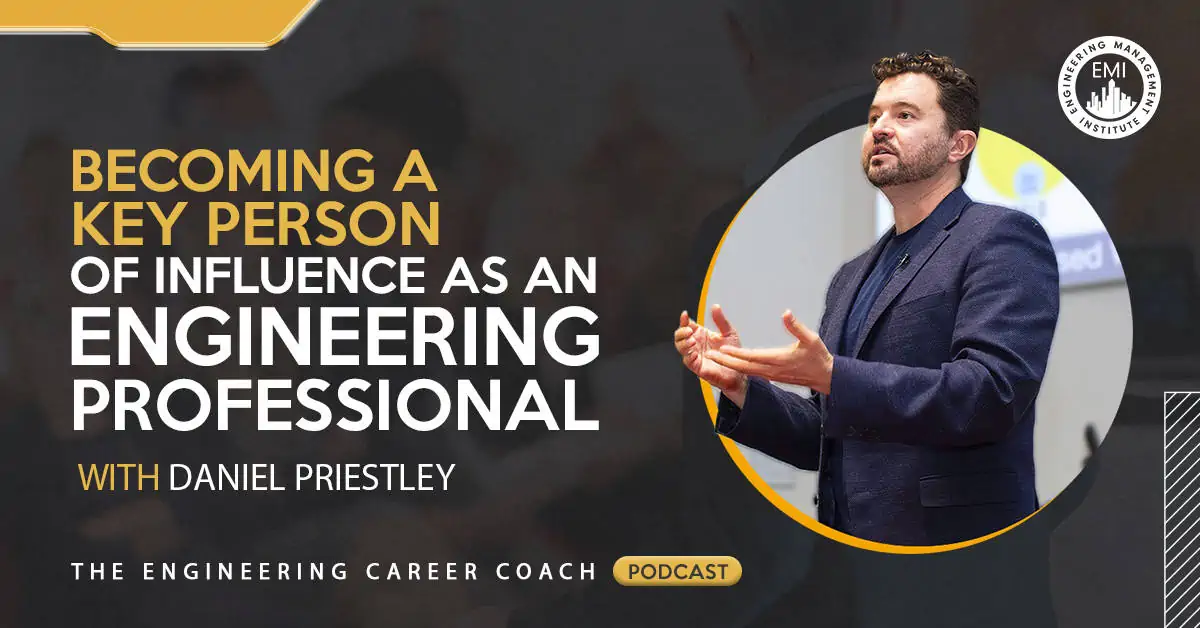 In this episode, I talk with Daniel Priestley, co-founder of Dent and author of the book "Key Person of Influence. Daniel provides us with a 5-step formula that you can use to become a key person of influence in your industry.
Engineering Quotes:


Here are 5 ways that you can become a key person of influence:
A key person of influence is not someone who wants to be in the spotlight. It's someone who wants to shine the spotlight on something. You can be the best engineer in the world, but if you are not a person of influence, you won't excel in your career.
1. Pitch
Pitching is a cornerstone influencing skill. It's the idea of putting something in someone's head and having the ability to get them excited about it.
A pitch should be clear, credible, relevant and memorable. When an engineer does a pitch and they don't first explain their credentials, they're not allowing people to relax and trust the advice.
2. Publish
This is about getting your ideas into print, whether it is publishing white papers, documents or even a book.
You can also consider producing some good quality content, so people can get on the same page as your idea. This is a highly valuable thing for you to do.
3. Product
Entrepreneurs shouldn't think about their service as a product. They should rather think about the outcome the product provides, instead of the process the product requires.
Consider creating a product brochure which could show your client the features, advantages and benefits of the product. Use glossy material and make the brochure beautiful, as this will make your product look more real.
4. Profile
In today's world, people believe that you are who Google says you are. Most people google their contact's name before a first meeting or before they finalize negotiations.
All successful key people of influence have a profile in their industry which allows them to attract opportunities.
5. Partnerships
Partnerships is all about understanding the needs of others, and them understanding your needs, in order to find some agreement of what the partnership should look like.
Successful people are well-connected people. They focus on their strengths and find strategic partnerships with others who compliment them.
More in this episode…
In the Take Action Today segment of the show, Daniel will give you advice on how you can get moving and become a key person of influence.
About Daniel Priestley
Daniel Priestley started out as an entrepreneur at age 21 and built a multi-million-dollar event, marketing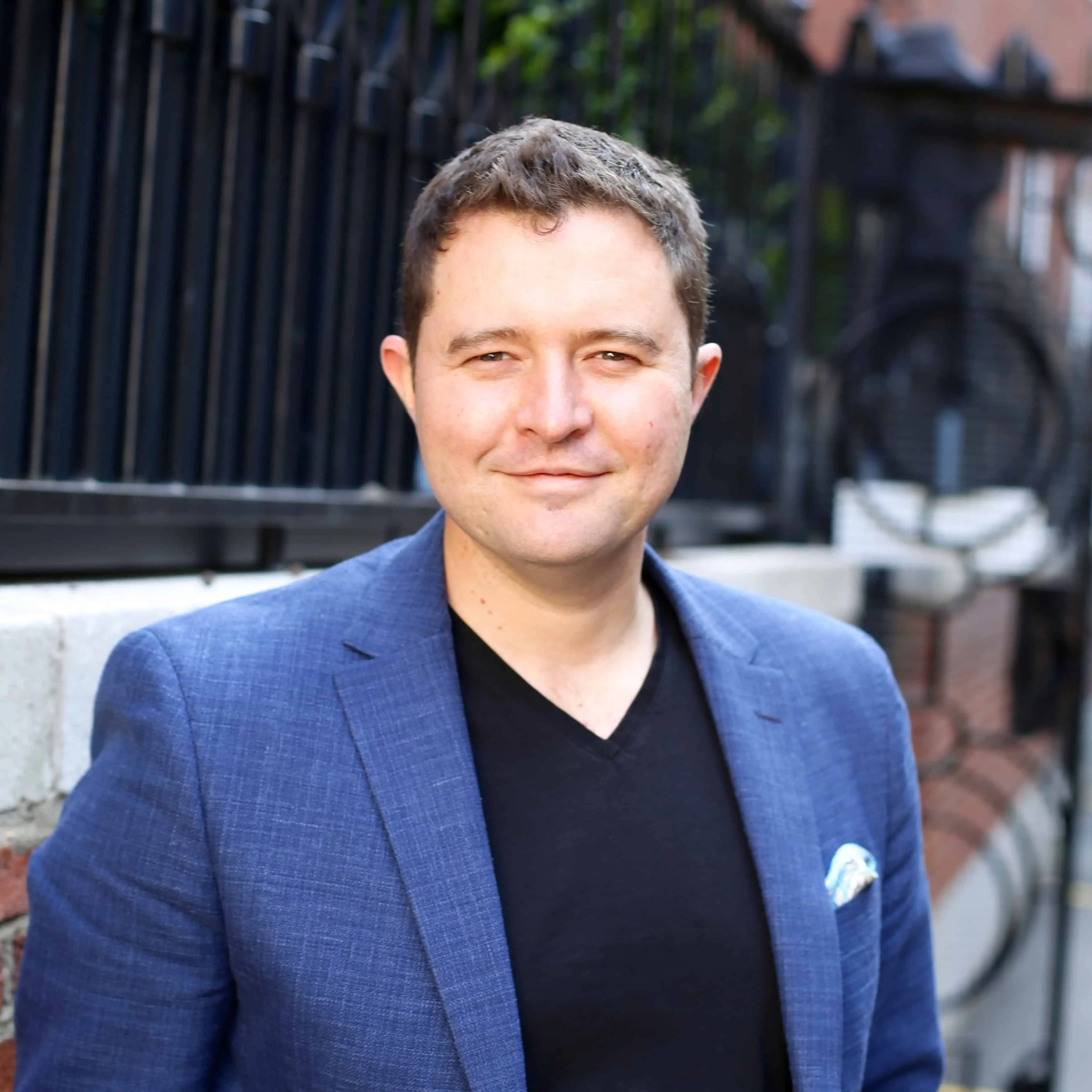 and management business before the age of 25. A successful entrepreneur, international speaker and best-selling author, Daniel has built and sold businesses in Australia, Singapore and the UK. Having a passion for global small business, Daniel is the co-founder of Dent Global which runs world-leading business accelerators and events. As an active fundraiser, Daniel has helped to raise over £350,000 for various charities and is connected to some of the world's most known and celebrated entrepreneurs and leaders. In 2016, he was listed in the Top 25 of the Smith & WIlliamson Power 100 which shines a spotlight on the influencers who champion and most impact the lives of entrepreneurs. Daniel is the author of three best-selling books Key Person of Influence, Entrepreneur Revolution, and Oversubscribed.
Never underestimate the influence you have on others. – Laurie Buchanan
Resources and links mentioned in this session include:
Engineering Management Accelerator
How to Write the Best Business Emails of Your Life for Engineering Professionals
Daniel's Twitter Account
Daniel's Instagram Account
Key Person of Influence Youtube
Key Person of Influence Website
This episode is brought to you by PPI, the leader of FE, PE, or SE exam preparations. Use promo code T-E-C-C-8 for a 20% discount at PPI2Pass.com
Books Mentioned in the Episode:

How can you become a key person of influence in your industry?
We would love to hear any questions you might have or stories you might share on becoming a key person of influence.
Please leave your comments, feedback or questions in the section below.
To your success,
Anthony Fasano, PE, LEED AP
Engineering Management Institute
Author of Engineer Your Own Success