Podcast: Play in new window | Download | Embed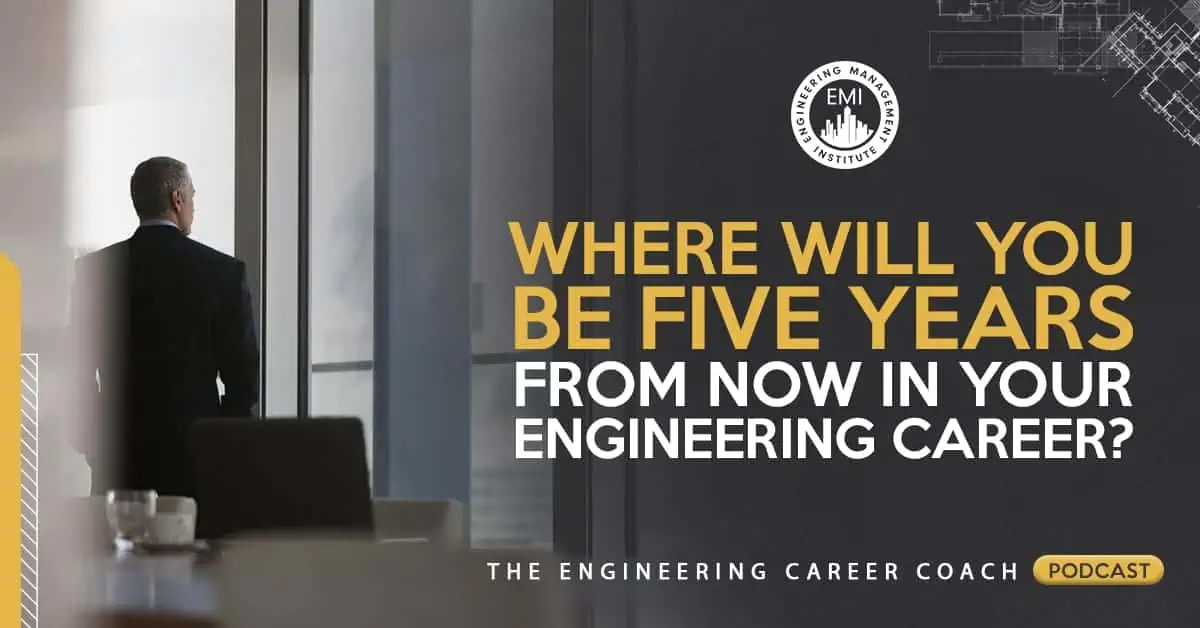 In this episode, I discuss a book I recently read entitled: "The 5 Book: Where Will You be Five Years from Today?" and more importantly pose a question to you which is, "Where will you be five years from now?" Well…where will you be?
Engineering Quotes:

Here are some of the key points discussed about the Book, "Where Will You be Five Years from Today?"
Five Years, 260 Weeks, 1820 days, 2,620,800 Minutes. What will you do with it? What could you do with it? Where Will You Be Five Years from Now?
If you start today, and you create a solid plan for the next five years, imagine what you could achieve. If you can create a long-term plan for your career, it will impact what you're doing every single day.
This book makes you think about your values and provides some tools and questions to help you determine your values and goals. Your values are almost like your foundation in goal setting and goal planning. If you set goals, but you haven't reflected on your values and aligned those goals with your values, you will never stay engaged or interested in those goals.
The author also helps you to craft your personal mission statement by providing some great examples.
He then walks you through setting your goals. You should set your goals on paper and put them somewhere where you can see them on a regular basis. If you don't do this, you are very likely to not act on them.
The author then also focuses on a very interesting tool, called "The Wheel of Life", that has the many different aspects of life. For example, family, career, health, financial etc. He then asks you to do a ranking of them on a scale from 1 – 7 and provides some exercises for thinking really big.
The book also contains a framework and tools to force you to take action today. Not in a week from today, not in a month from today, not next year, but to actually take action today.
More in this episode…
In the Take Action Today segment of the show, I will provide you with some potential ideas of the things you could do over the next 5 years that could dramatically change your engineering career, and maybe even your life.
Books Mentioned in this Episode:
The 5 Book: Where Will You be Five Years from Today?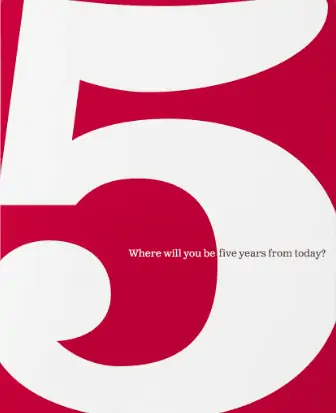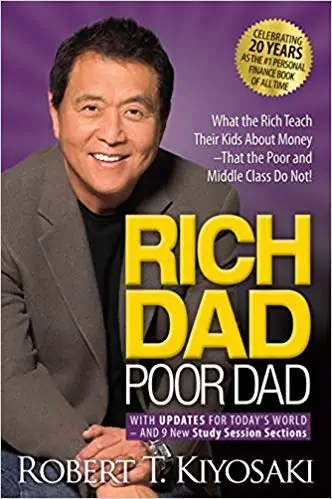 Resources and links mentioned in this session include:
Kickstarter Campaign
Engineering Management Accelerator Workshop (Online) | 5 PDHs
Engineering Management Institute Professional Membership
The Civil Engineering Podcast
TECC 65: Personal Finance for Engineers – The Engineering Career Coach Podcast
This episode is brought to you by PPI, the leader of FE, SE or PE exam preparations. Not only does PPI offer books and digital subscriptions to help you prepare, it also offers some of the best prep courses in the market today. If you prefer self-study over a course, you can save 15% on PPI's print books and digital subscriptions when you use code EMI15 at checkout. Please note that the code is not valid on courses or bundles of products as these already have a 15-30% discount built in.  Visit ppi2pass.com and get started with your studies today.
"Don't say you don't have enough time. You have exactly the same number of hours per day that were given to Helen Keller, Pasteur, Michelangelo, Mother Teresa, Leonardo da Vinci, Thomas Jefferson, and Albert Einstein."
– H. Jackson Brown Jr.
We would love to hear any questions you might have or stories you might share on where you think you will be five years from now, and what you are doing to help you get there.
Please leave your comments, feedback or questions in the section below.
To your success,
Anthony Fasano, PE, LEED AP
Engineering Management Institute
Author of Engineer Your Own Success