Podcast: Play in new window | Download | Embed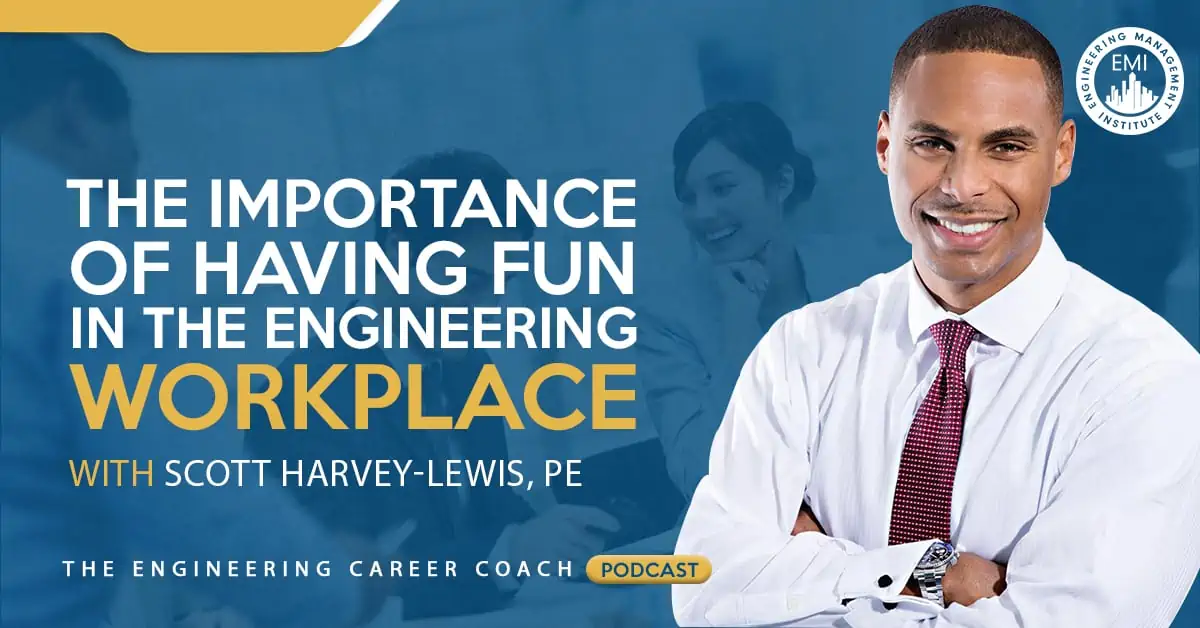 In this episode, you will be listening to a conversation between myself and Scott Harvey-Lewis, PE who is a Professional Engineer and the Vice President of M2E Consulting Engineers, one of the nation's leading multi-disciplinary engineering firms.  We talk about the importance of having fun in the workplace and we also get into social media marketing as part of your engineering career. This episode was also published on our YouTube channel and can be found here.
Engineering Quotes:

Here Are Some of the Key Points Discussed About Having Fun in the Engineering Workplace:
Life pushed me into different areas and at the end of the day, I found something I really enjoy doing.
It is important not too just work and make money; you should also enjoy the company you work at.
When it comes to social media videos, some people love being on camera and some people don't. But at the end of the day when we do it together as a group, we have more fun with it.
You cannot always just be doing something funny on social media, you have to provide value to people out there.
When you realize that all people are equally important and that nobody is better than anybody else, then you don't have to cope with catchy terms, because they all are just people being people.
I realized that the more diverse a team is, the better the output is going to be. This is because everybody always brings something different to the table.
You need to think about how many people would show up for work if they were not being paid.
Engineering clients are really important, but you need to treat your internal clients (your staff) better because if you do, they are going to treat your clients as best as possible.
Everybody's problems are different because their circumstances are different –  so treat people in a flexible nature that is reasonable.
More in This Episode…
In the Take Action Today segment of the show, Scott provides us some really good career and life advice based on his experiences.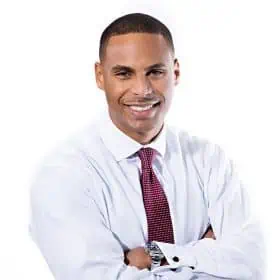 About Scott Harvey-Lewis, PE
Scott Harvey-Lewis, PE is an accomplished professional with more than 14 years of engineering experience providing structural design, construction administration, and forensic services to clients on a wide range of projects. As Vice President of M2E, he oversees a capable team of engineers with the common goal of providing exceptional service, which is a hallmark of his leadership.
Somebody can't complain when they enjoy going to work and enjoy the people they work with. – Katee Sackhoff
Resources and Links Mentioned in This Session Include:
Engineering Management Accelerator Workshop (Online) | 5 PDHs
Engineering Management Institute Professional Membership
Upcoming EMI Webinar
M2E Consulting Engineers
Scott Harvey's LinkedIn Account
If you are interested in taking our FREE CMAP Diagnostic Case Study, please email Betty at >>

[email protected]
Why is having fun at work so important?
We would love to hear any questions you might have or stories you might share on having or promoting fun in the engineering workplace.
Please leave your comments, feedback or questions in the section below.
To your success,
Anthony Fasano, PE, LEED AP
Engineering Management Institute
Author of Engineer Your Own Success